Last Updated on November 8, 2021 by Ran
Ahh, July.
July isn't really the time to be going to beach trips, at least here in the Philippines. After all, July is part of the typhoon season.
But blame (or thank?) my parents for this one. Once they get their minds set on something, oh, you know it's going to happen alright.
It's my first time here in Morong, Bataan. My dad already stayed here before, though, which is why he recommended it to us.
Location
Juness Beach Resort is located in Morong, Bataan, about two hours away from the city. One hour of the trip was spent on a zigzag road, similar to Baguio's infamous Kennon Road.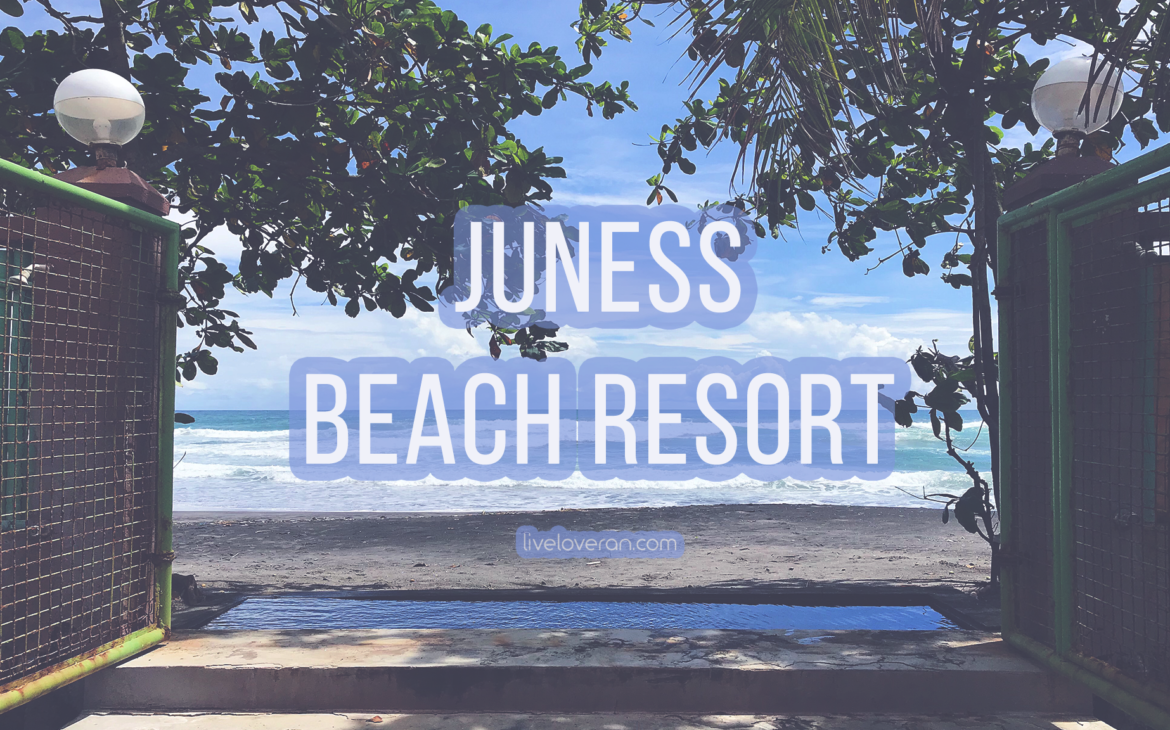 One of the downsides that I saw right from the get-go is actually the location. It's too hard to reach. I was thinking of bringing K here in the future, but then I realized it would be really hard unless we bring our own car along. I think we only passed by one or two buses. Maybe, three, tops.
If you don't have access to a private car, it might be a little hard for you to reach this place, since public transportation is very limited.
Price
If there's one thing that I can say is glowing about this hotel, then it's the price. We went here as walk-in guests. There were around 16 of us, 3 families consisting of 12 adults and 4 kids. Guess how much we paid? Roughly ₱6,300 for 3 rooms, or ₱2,100 per ocean-view room.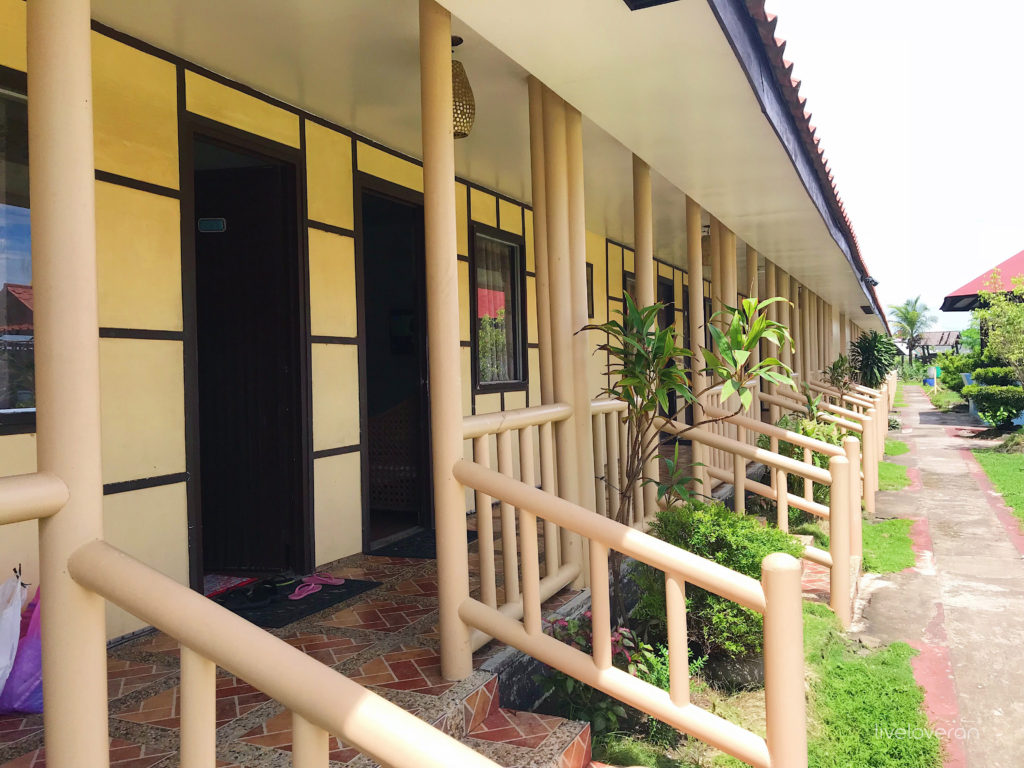 Take note, this only happened because of the fact that we went in July, which again is during the typhoon season.
Their regular rate as per their website is:
Ocean View Room –

₱3,000 / 3pax

Garden View Room –

₱3,000 4pax

Deluxe Room –

₱3,000 / 3pax

Standard Room (Main) –

₱2,700 / 4pax

Standard Room (Hotel) –

₱2,500 / 3pax

Superior Room –

₱4,000 / 6pax

Big Superior Room –

₱6,000 / 8pax
They also have larger villas and dormitory rooms, which can accommodate up to 20 people. We initially wanted one of those, but it seemed like they were all sold out at the time.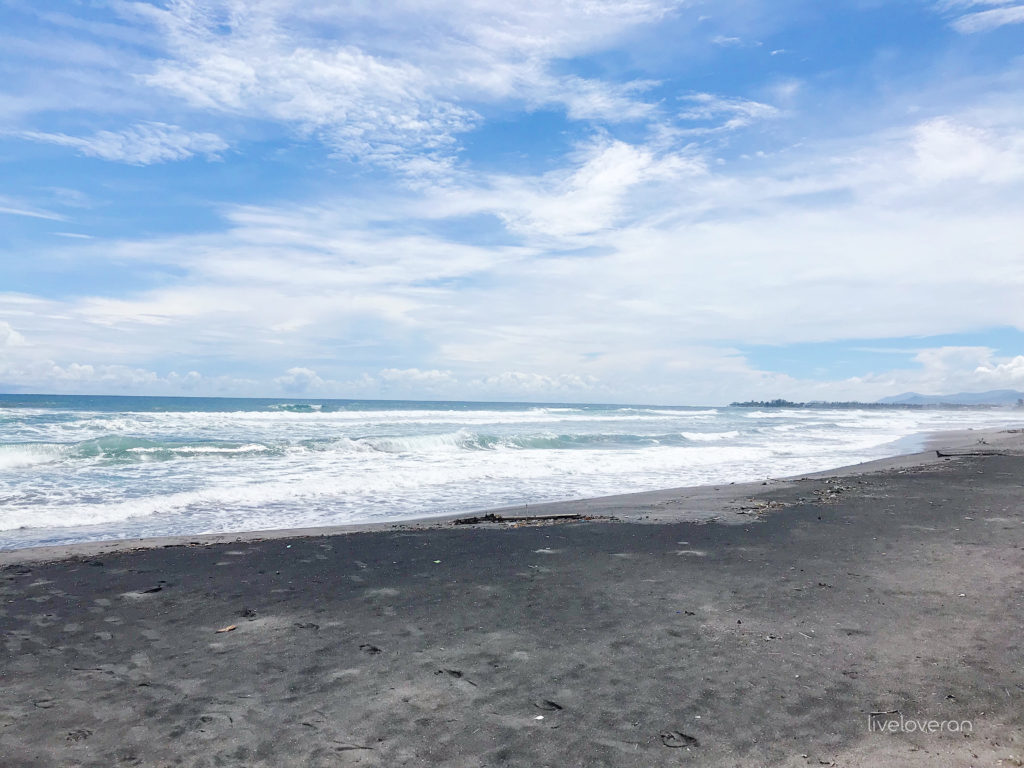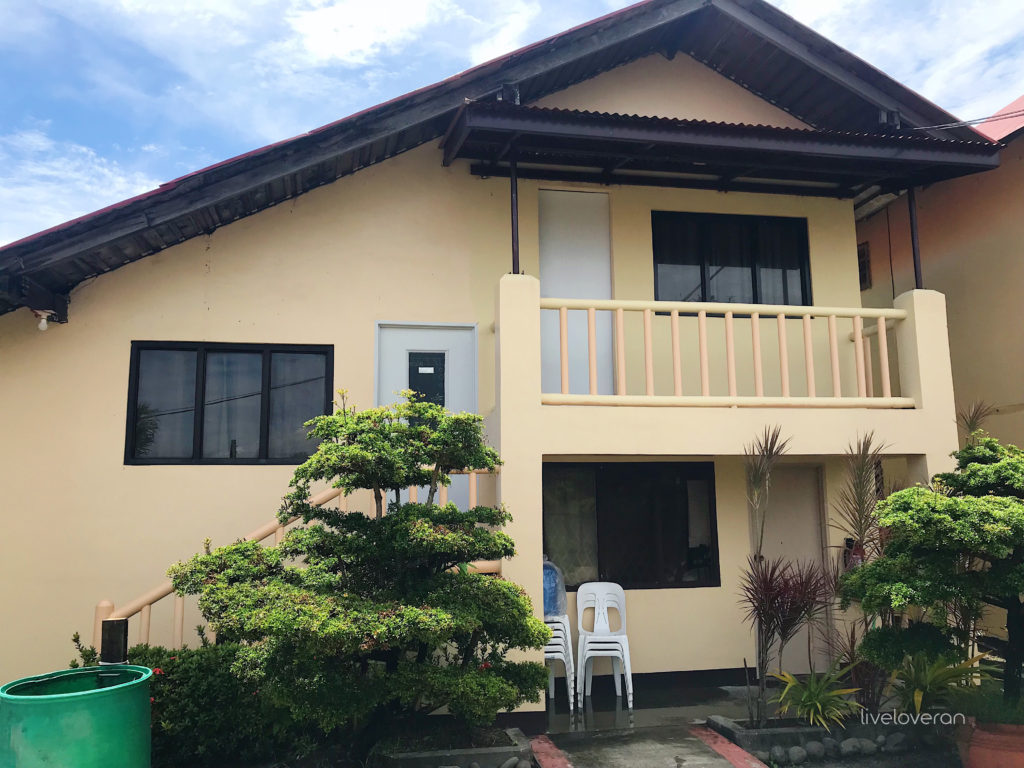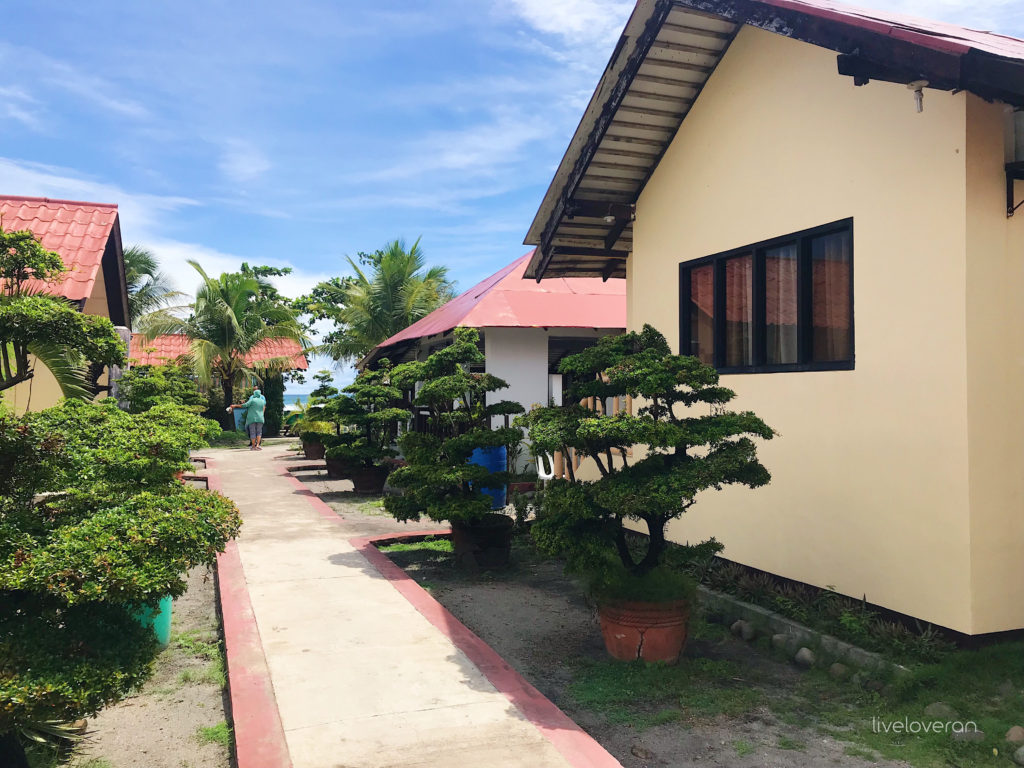 Room Inclusions
We availed 3 ocean-view rooms for our pretty large group, basically, 1 room for 1 family. The parking area is located right in front of the ocean-view rooms, which I found pretty funny. The layout was like, parking | room | ocean. Pretty cool.
Our ocean-view room included:
1 queen sized bed (super amazing)
1 sofa bed
flat-screen LED TV w/ cable
private shower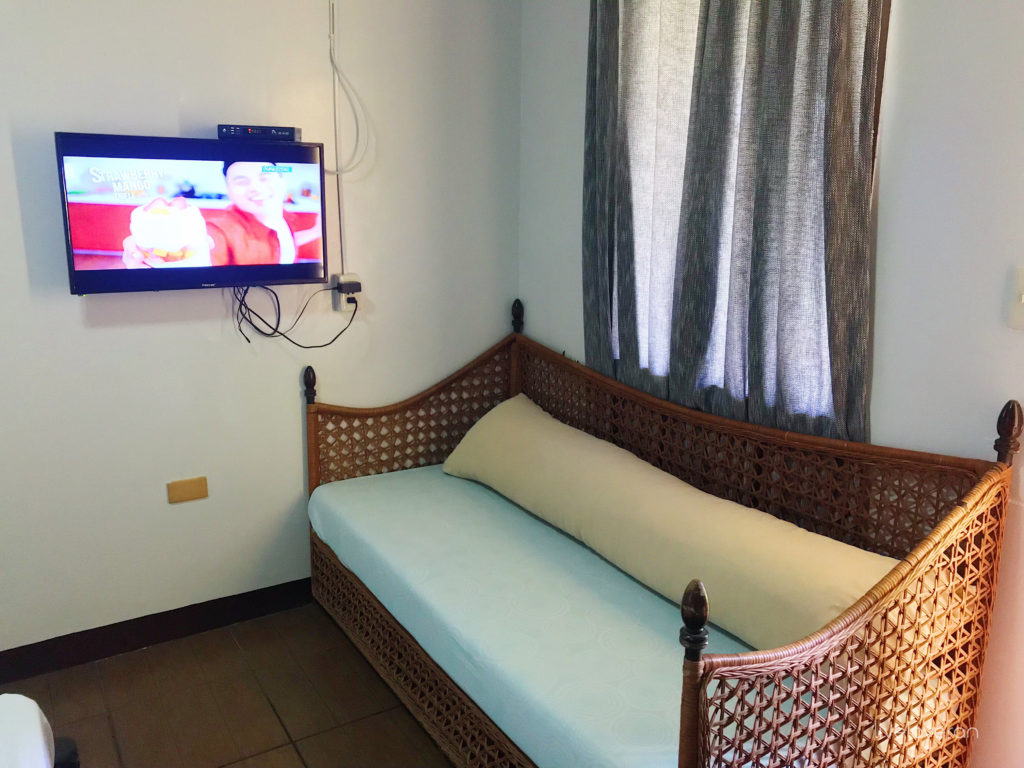 I was lucky enough to get to stay in the queen-sized bed with my parents, haha, and I just have to say how good my sleep was! It was so comfy. It wasn't too soft nor hard, just right. Honestly, my own bed at home is 8-inches thick but it's nowhere near as comfortable as the one in Juness Beach Resort, for some reason.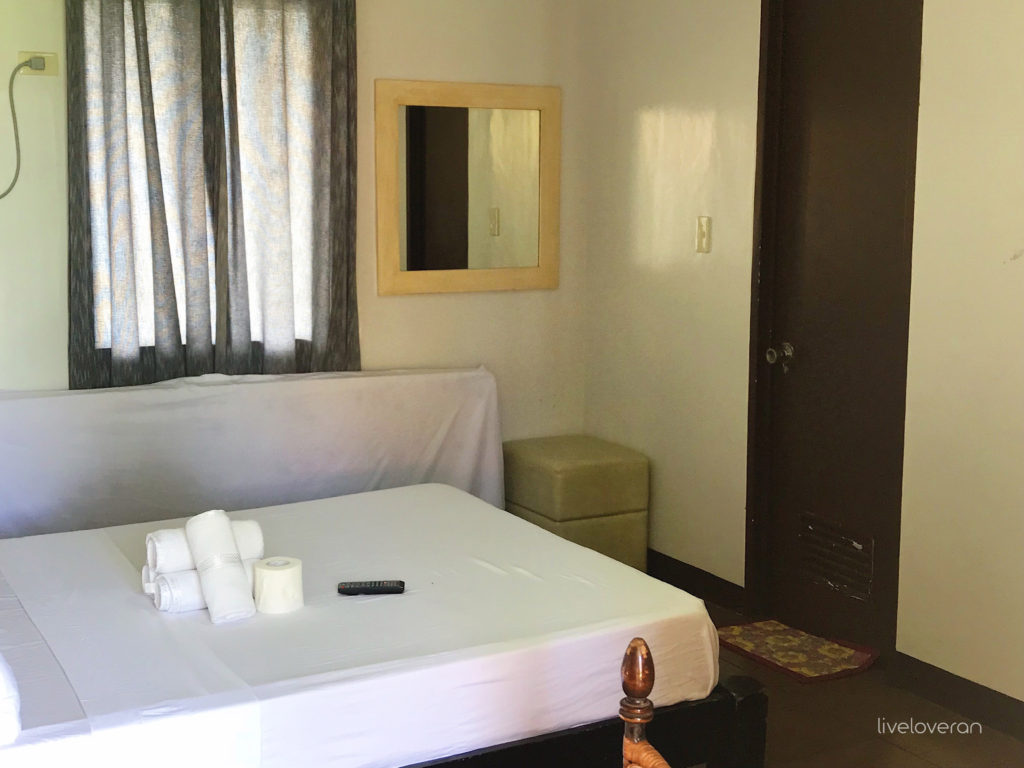 However, my thoughts are quite mixed regarding the rest of the room. We stayed in Room 1, and the lighting was really bad. It was quite dim, and as someone with vision problems, I'm not good with dim light. The worst thing about it is the reason for the dimness. There were dozens of gamugamo (small moths) stuck INSIDE the bulb, which blocked out the light coming from it. Crazy.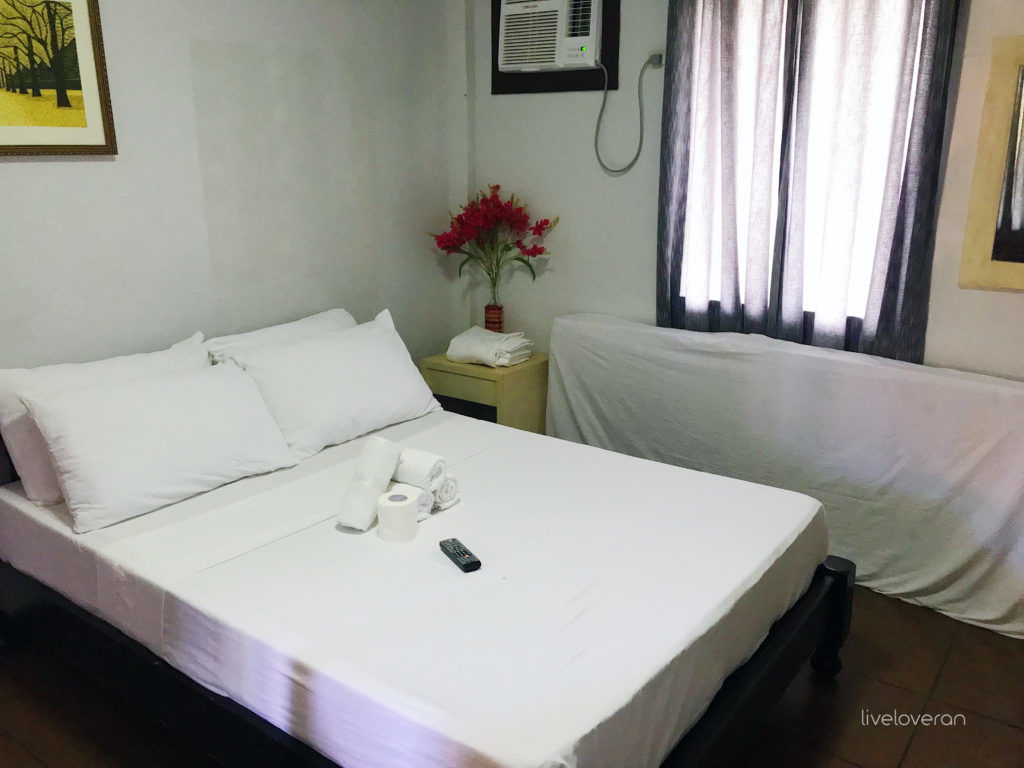 My cousins had their own complaints regarding the other rooms, too. Room 2 had dim lights as well, and while Room 3 had bright lights… it had weak AC. The family staying in that room happened to have three kids and unfortunately for them, it was so warm that the kids were just so fussy.
Other than all these minor issues though, it was pretty fun staying at the ocean-view rooms in Juness Beach Resort.
Amenities
Juness Beach Resort has quite a few amenities.
Swimming pool
Inflatable swimming pool (yes!)
Restaurant
Team-building area
BBQ Grills
Volleyball Court
Kitchen Area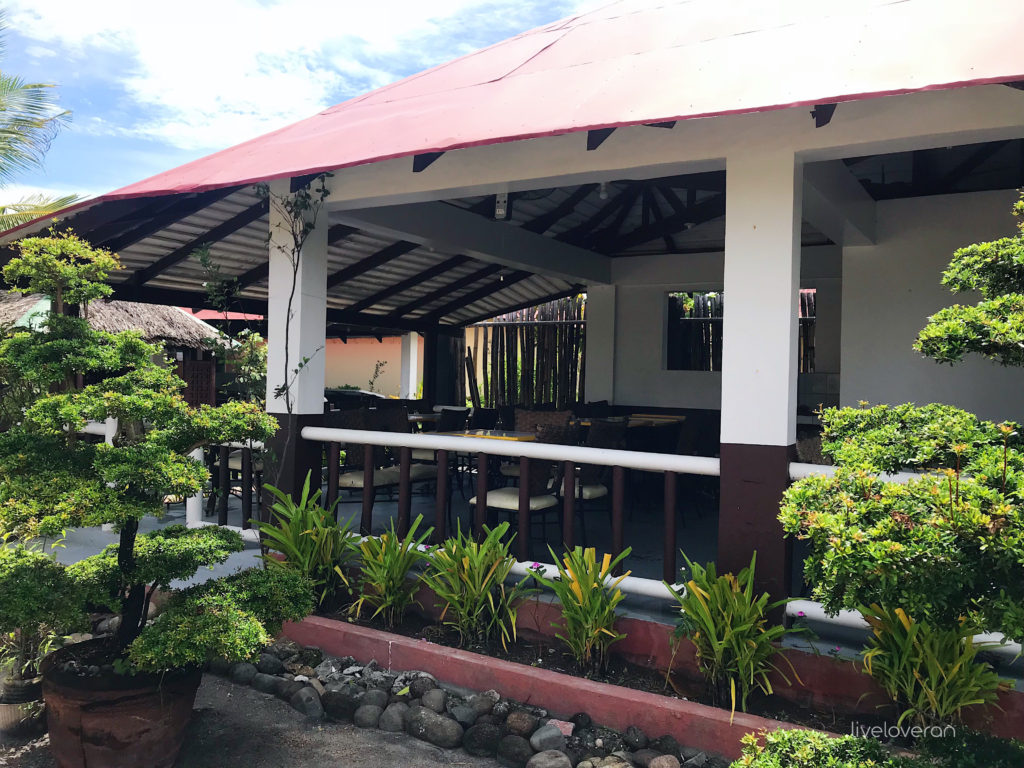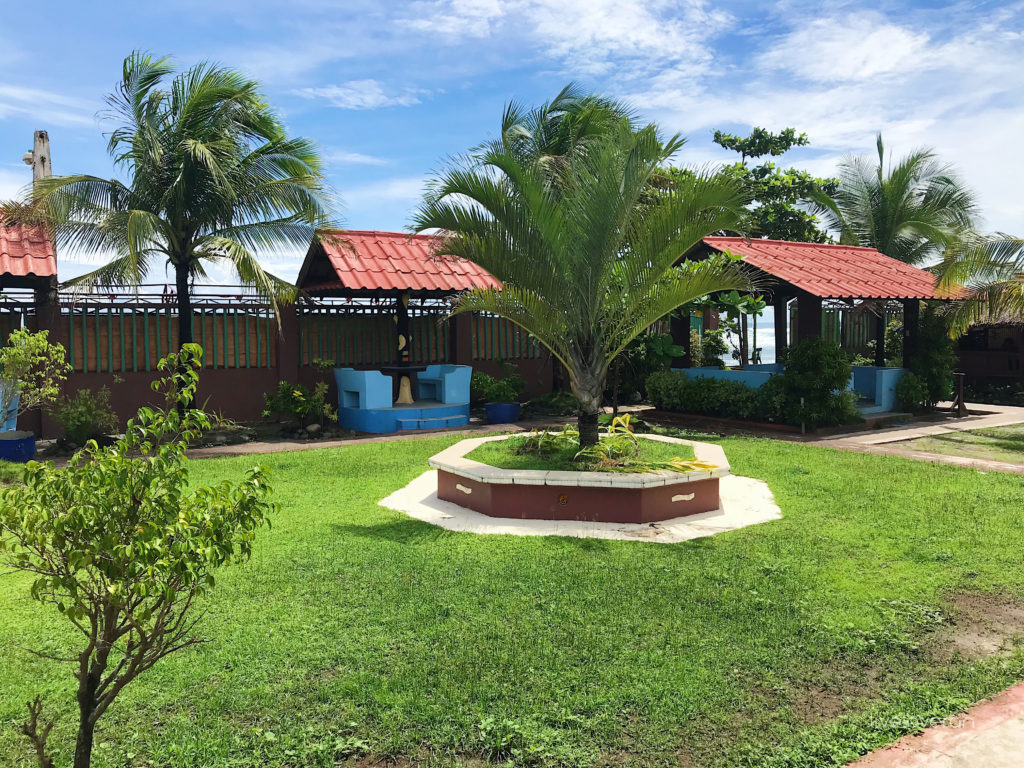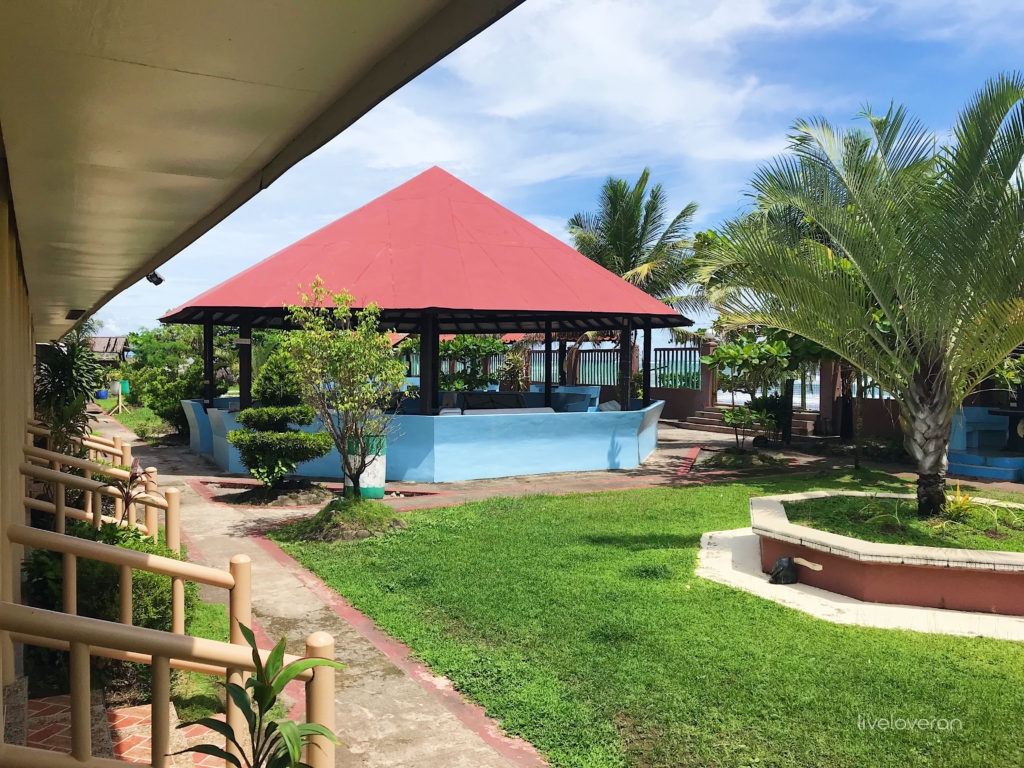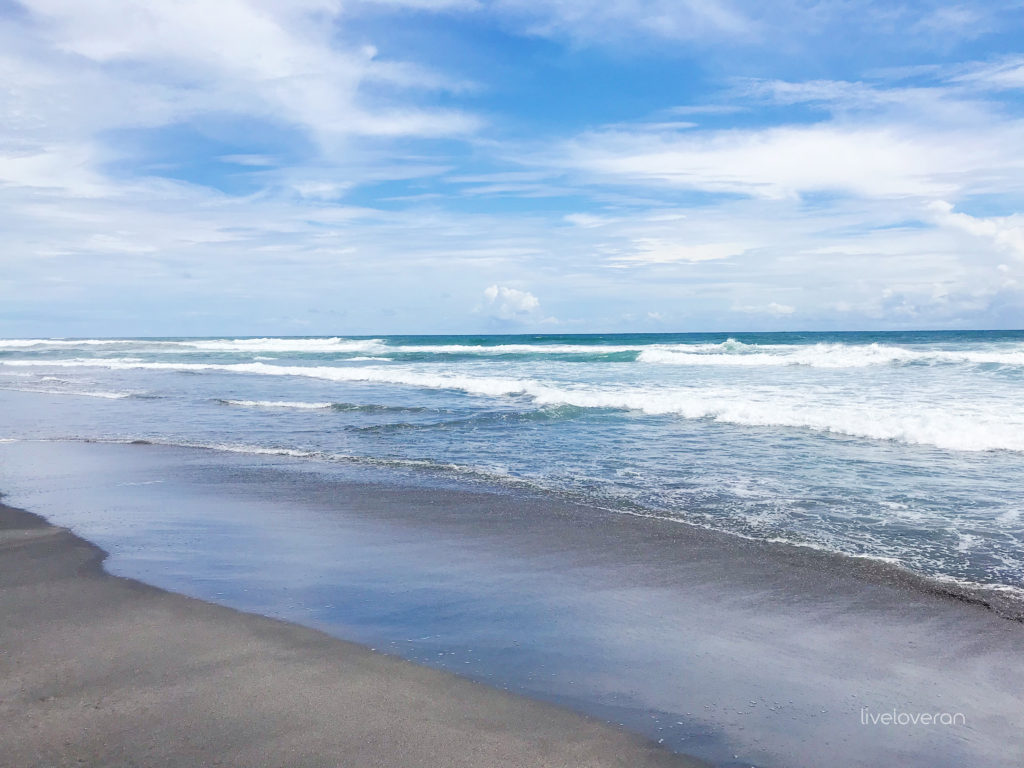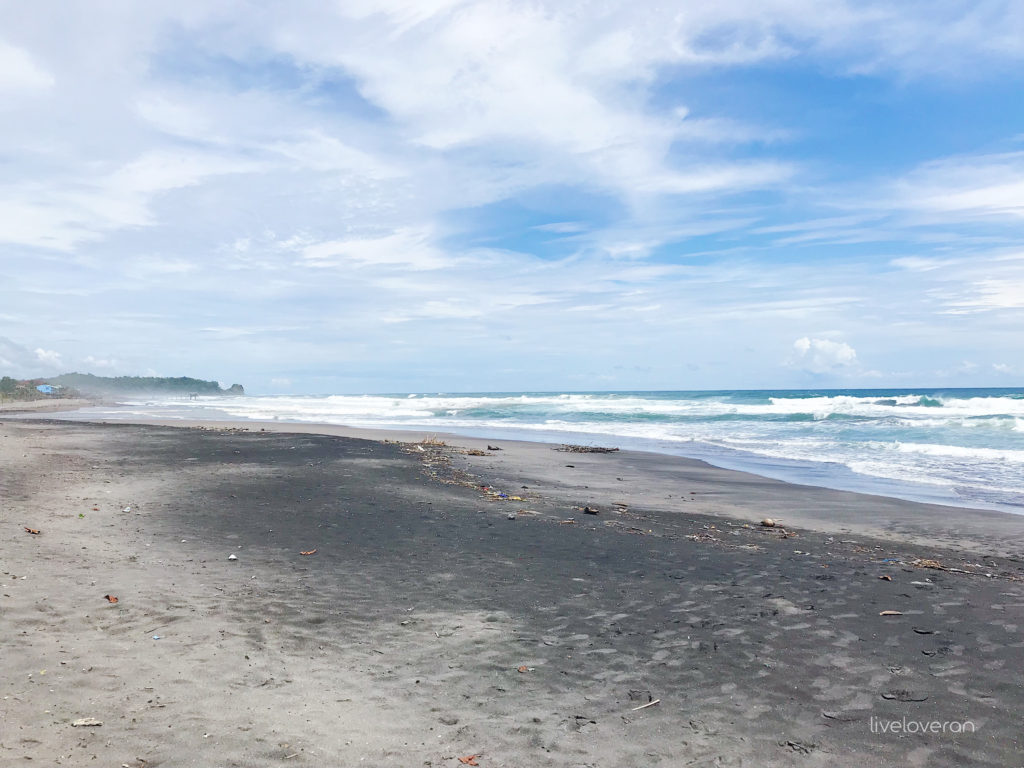 We weren't able to enjoy majority of the amenities due to the following reasons:
The inflatable swimming pool (which seemed super nice in the photos) looked pretty run-down in person. My younger cousins wanted to check it out, but we found that there were frogs living inside the pool. Yes, frogs.
The swimming pool was teeming with people when we visited it. I guess they were all staying in the hotel area and would rather use the pool than the beach since the waves were pretty intense.
There were some employees on a team-building trip, so they were also using most of the amenities.
The website says there's a restaurant on the premises. Okay, this is embarrassing, but we didn't know there was one.
We… also didn't know that there was a volleyball court.
At least the dads and moms got to use the BBQ grills as well as the kitchen area to prepare pulutan for their drinking session and dinner for the whole family, respectively. 🙂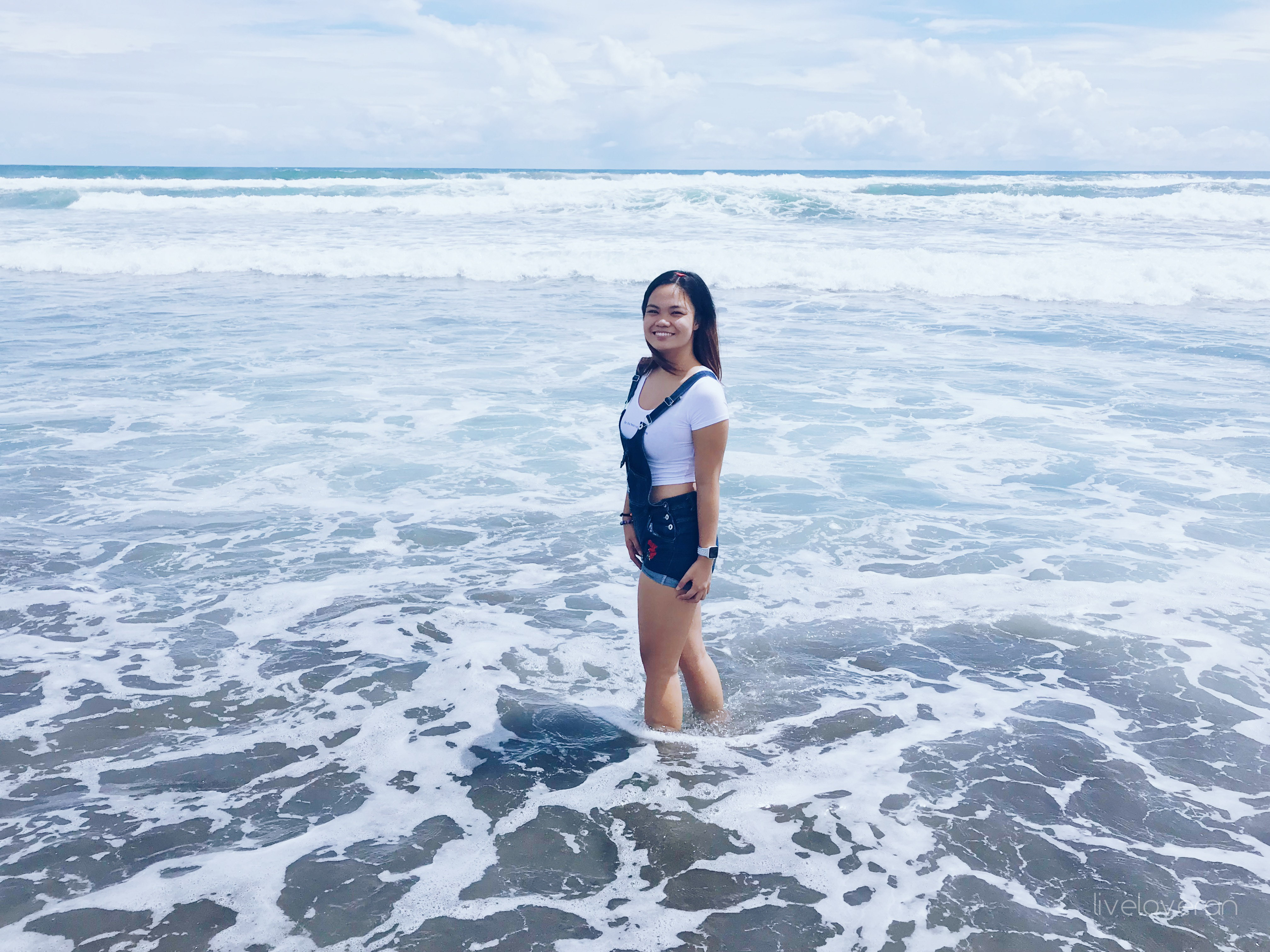 As for the beach, oh man, that's where this place really shined! The sand is not white, but it doesn't matter because it feels so good on the skin anyway. I had fun just lounging on the beach for the rest of the afternoon with my family. I promise you, it looks much better in person than in pictures.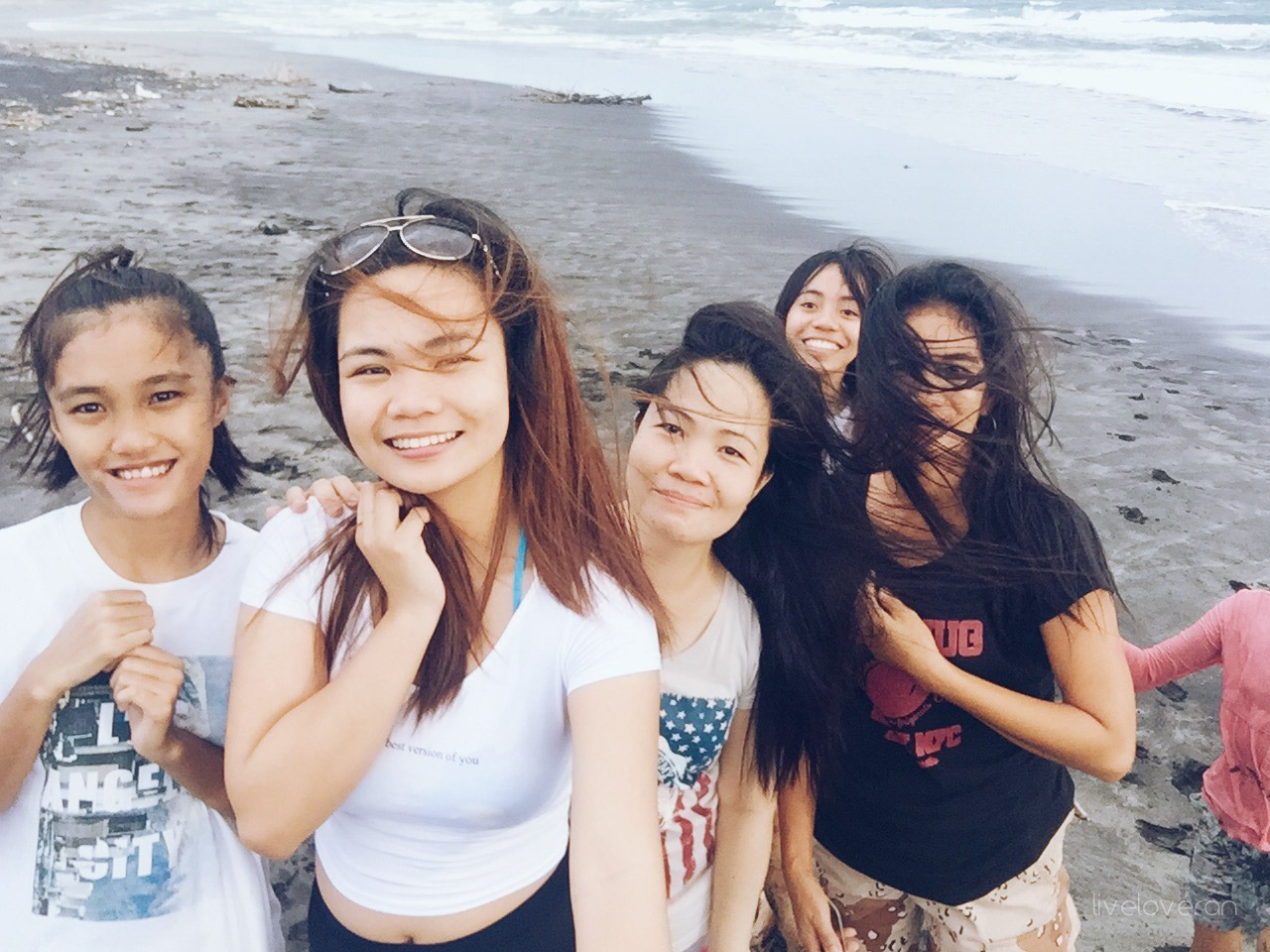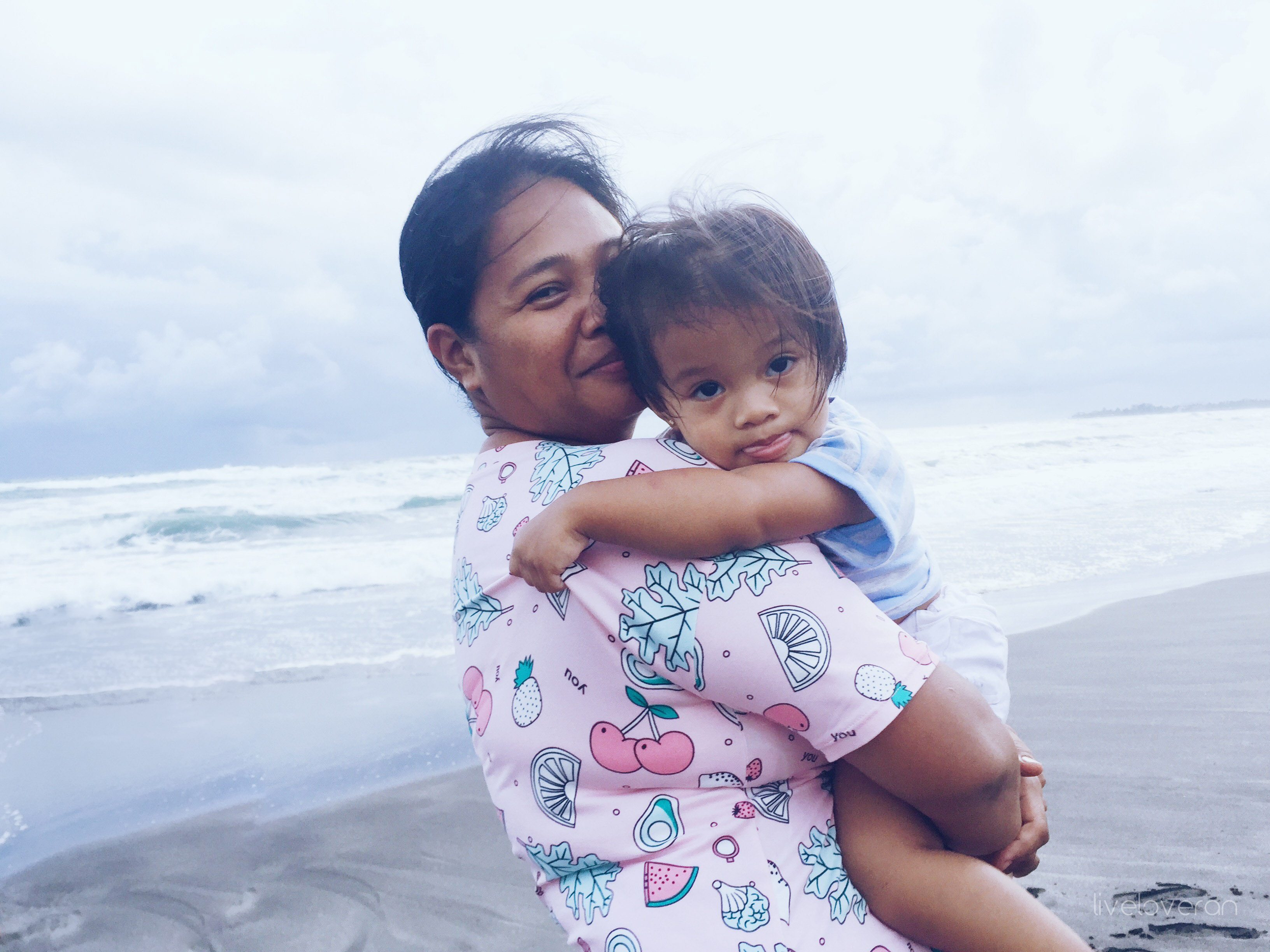 Final Thoughts
Pros:
Price – the best value for your money!
Bed – super comfortable!
Sofa bed – the sofa bed on RM1 was big enough to hold two thin people comfortably
Beach – black sand, super soft and super nice on the skin
Cons:
Lights – very dim for Room 1 and 2
Air-conditioning – Room 3's AC didn't seem to be working properly
Facilities – some of them, like the inflatable pool, looked run-down or not taken care of well
I really enjoyed my stay in Juness Beach Resort! The little kids in my family seemed to have enjoyed it a lot too. Just take a look at their wonderful smiles.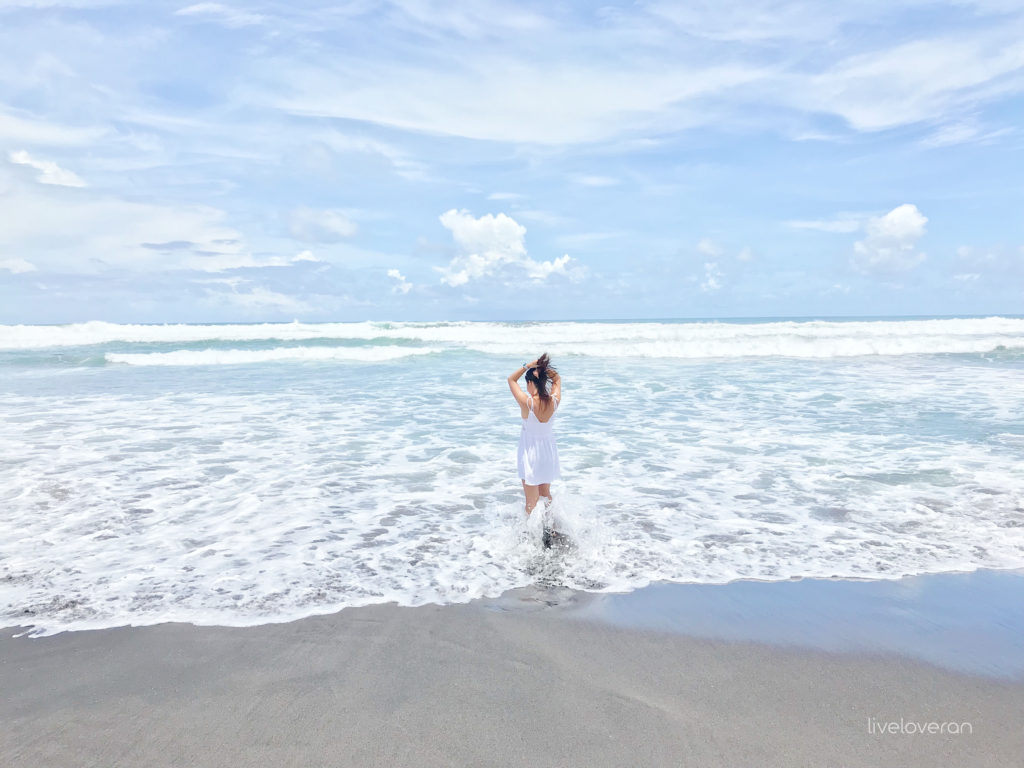 If you're going to stay in Morong, Bataan, I'd definitely recommend that you check out Juness Beach Resort! Be sure to ask for promos! Or try to look for exclusive deals on booking sites like Traveloka or Agoda. You know what they say: a penny saved is a penny earned!