Last Updated on November 8, 2021 by Ran
I wasn't actually supposed to stay in Humberto's Hotel Davao.
After searching online for the most decent budget hotel I could snag with my budget, I figured Zen Suites would be the best bet. Unfortunately, after nearly 20 minutes of walking around the area, I still couldn't find it. Instead, I came across this quaint little hotel at an intersection. I decided to inquire inside and what do you know, only 975 PHP for a single room? Check me in!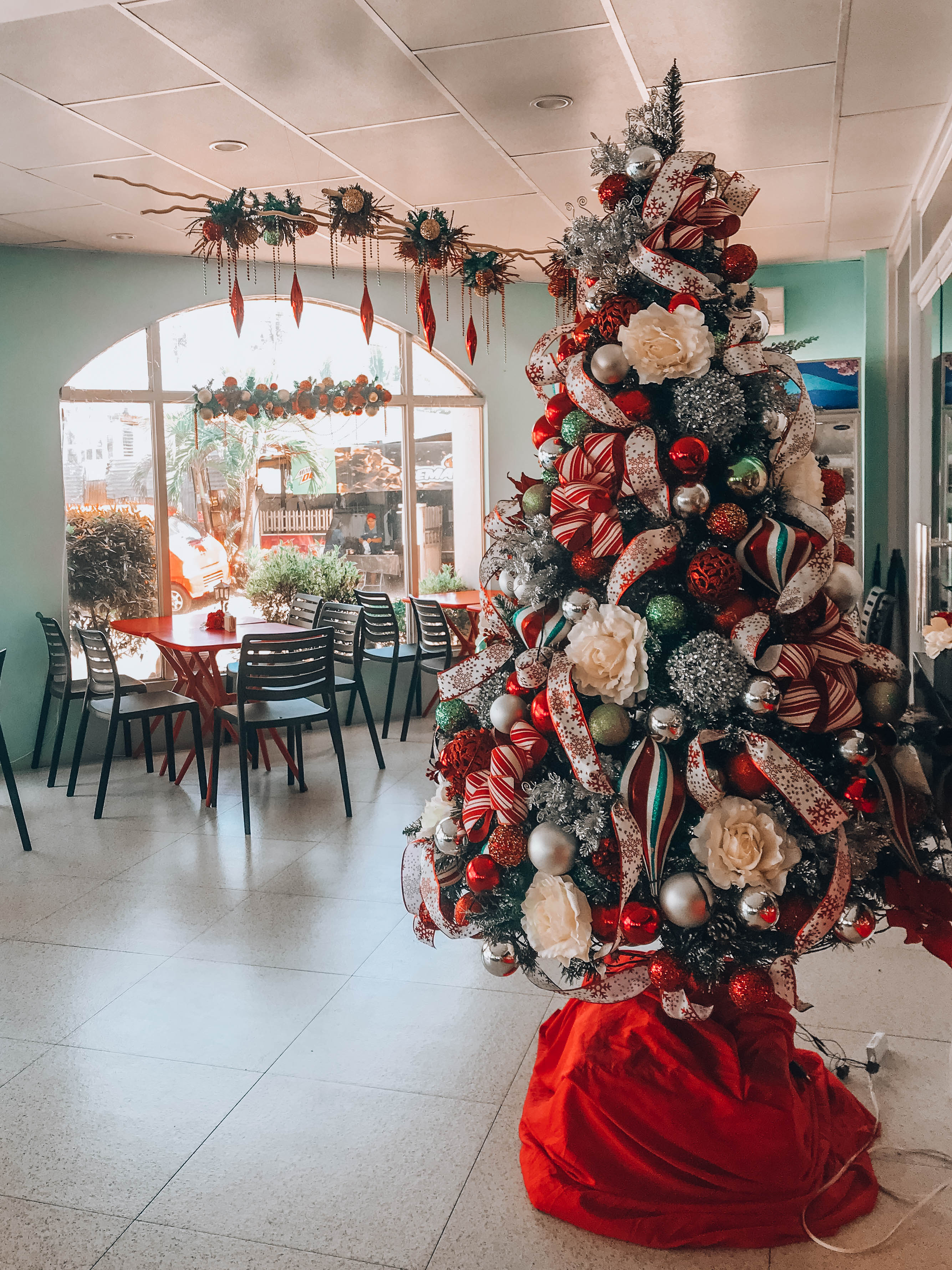 Location
Humberto's Hotel is in Padre Gomez St., right there in downtown Davao City. It's literally just 500 meters away from Roxas Street where Davao's famous night market is located. I was looking for placees specifically near this area since I wanted to check out the night market myself. I'm a sucker for cheap finds so there's no way I was missing something like that.
Price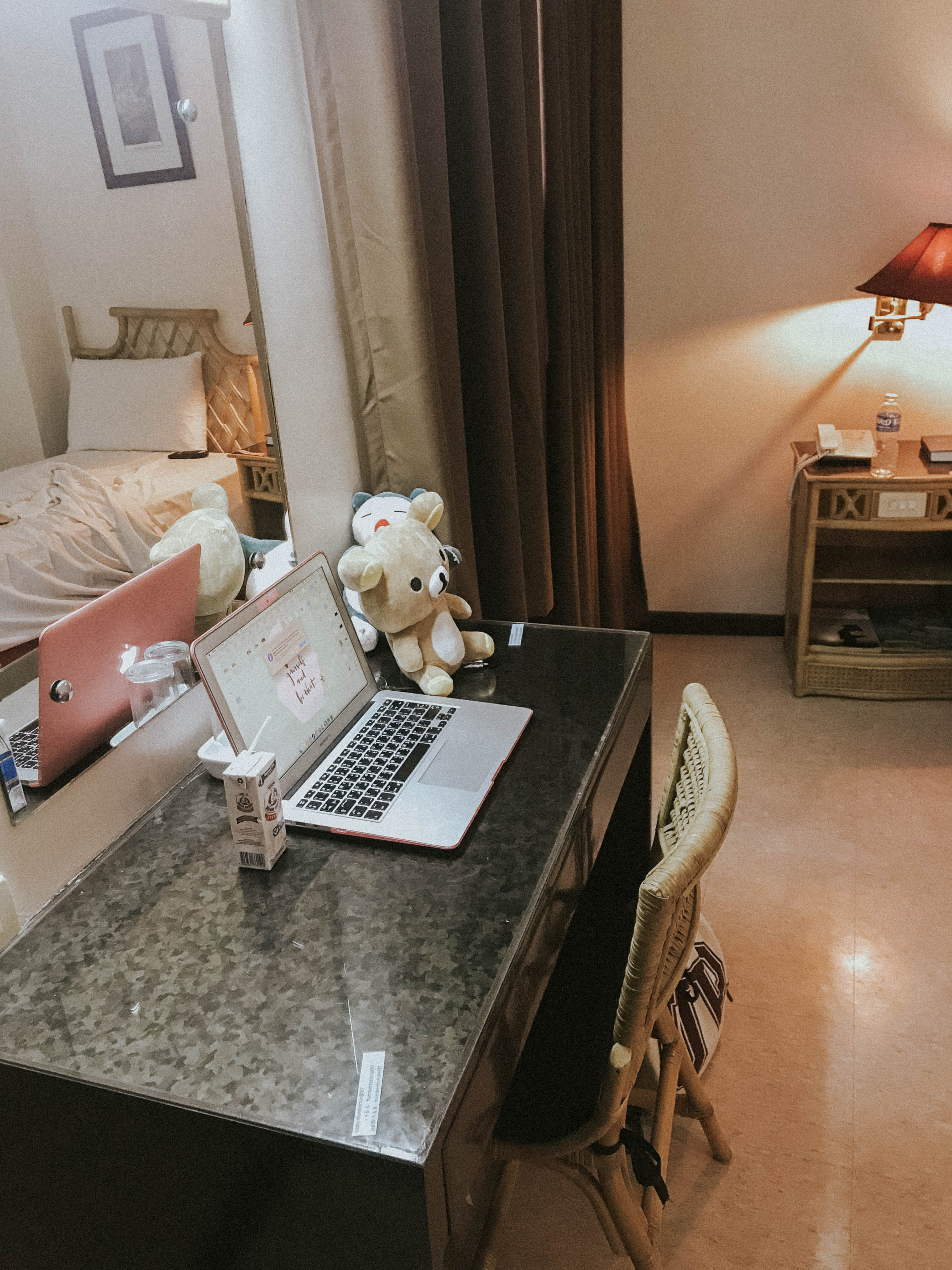 Since it's just a 2-star hotel, you can bet that Humberto's Hotel Davao offers very competitive rates. Unfortunately, they don't have a set price list, so I'm not really sure how much their rooms are. The most basic room starts at less than 1000 PHP (20 USD) though, so that's a pretty good price for what it's worth, if you ask me.
Check out Humberto's Hotel rates on Agoda!
Search other Davao City properties here:
Room Inclusions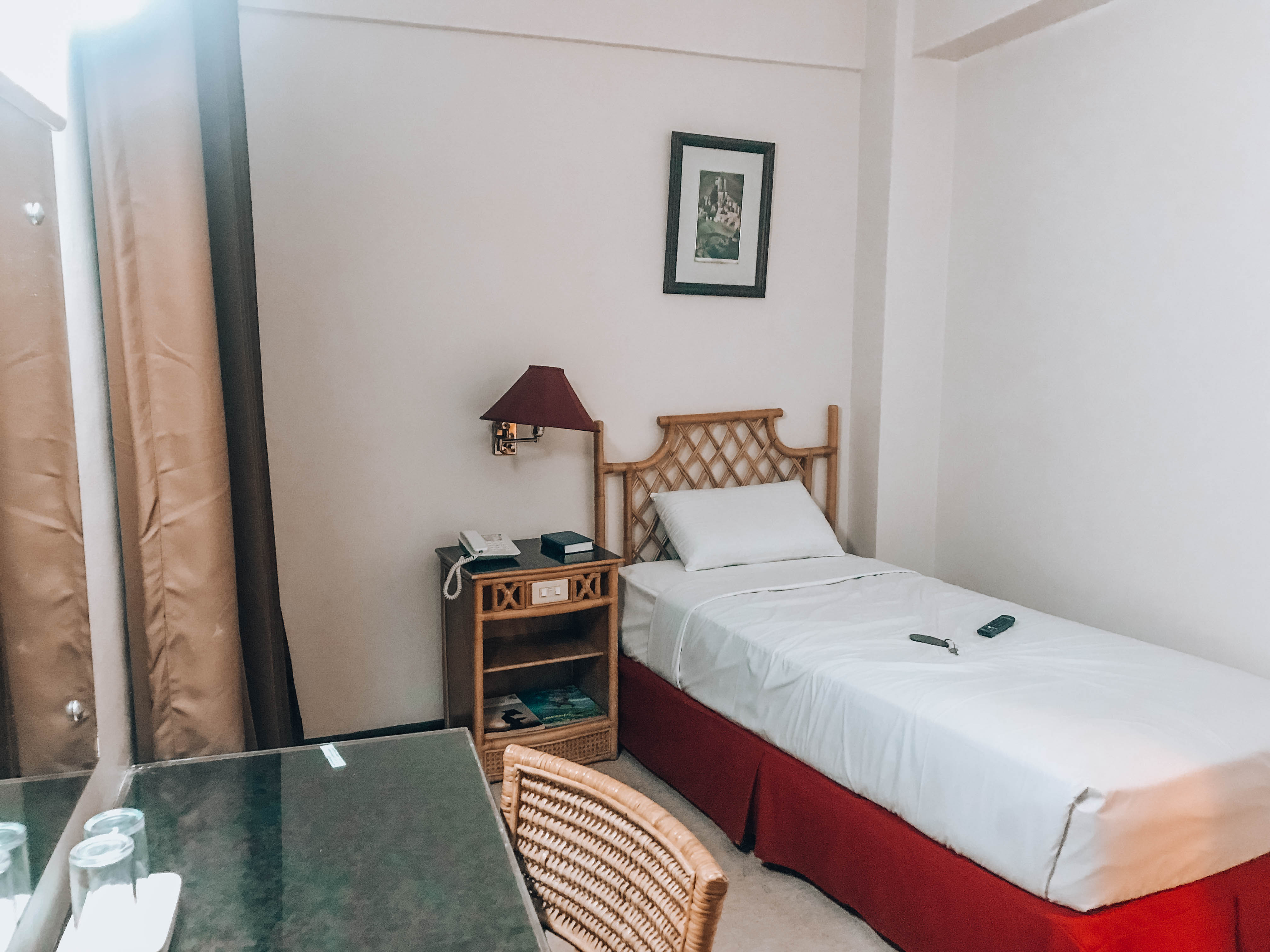 I booked a room on the spot and was given a deluxe single room for 975 PHP (19.50 USD). It's pretty small, but if you're just a solo traveller like me, I think the space is sufficient. I actually felt that it was rather cozy.
TV
large desk with a vanity mirror
closet area
mini refrigerator
free toiletries
free breakfast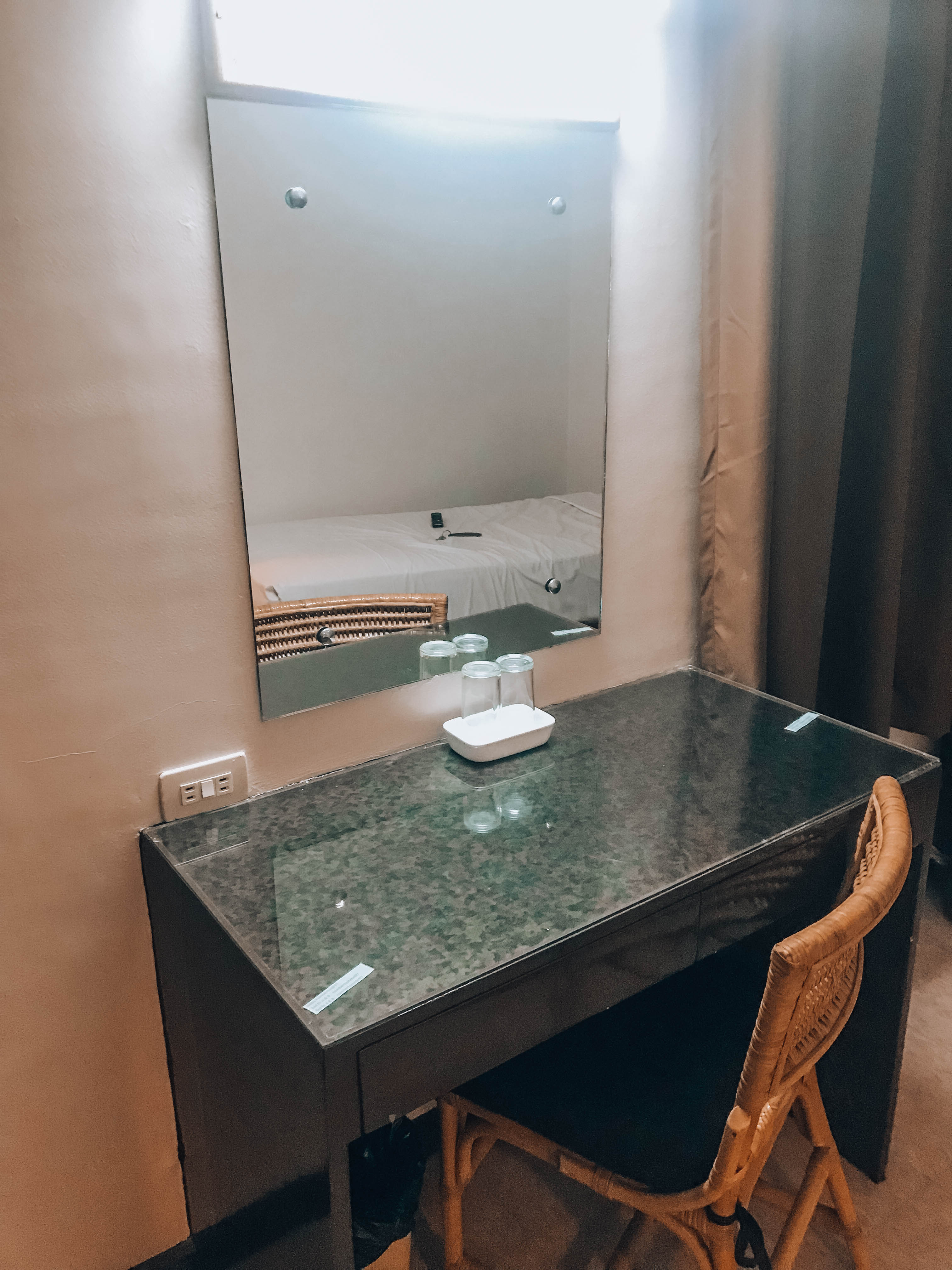 The desk was also big enough that I was able to work comfortably on my laptop during my stay. There's also a shallow drawer for you to put more stuff inside.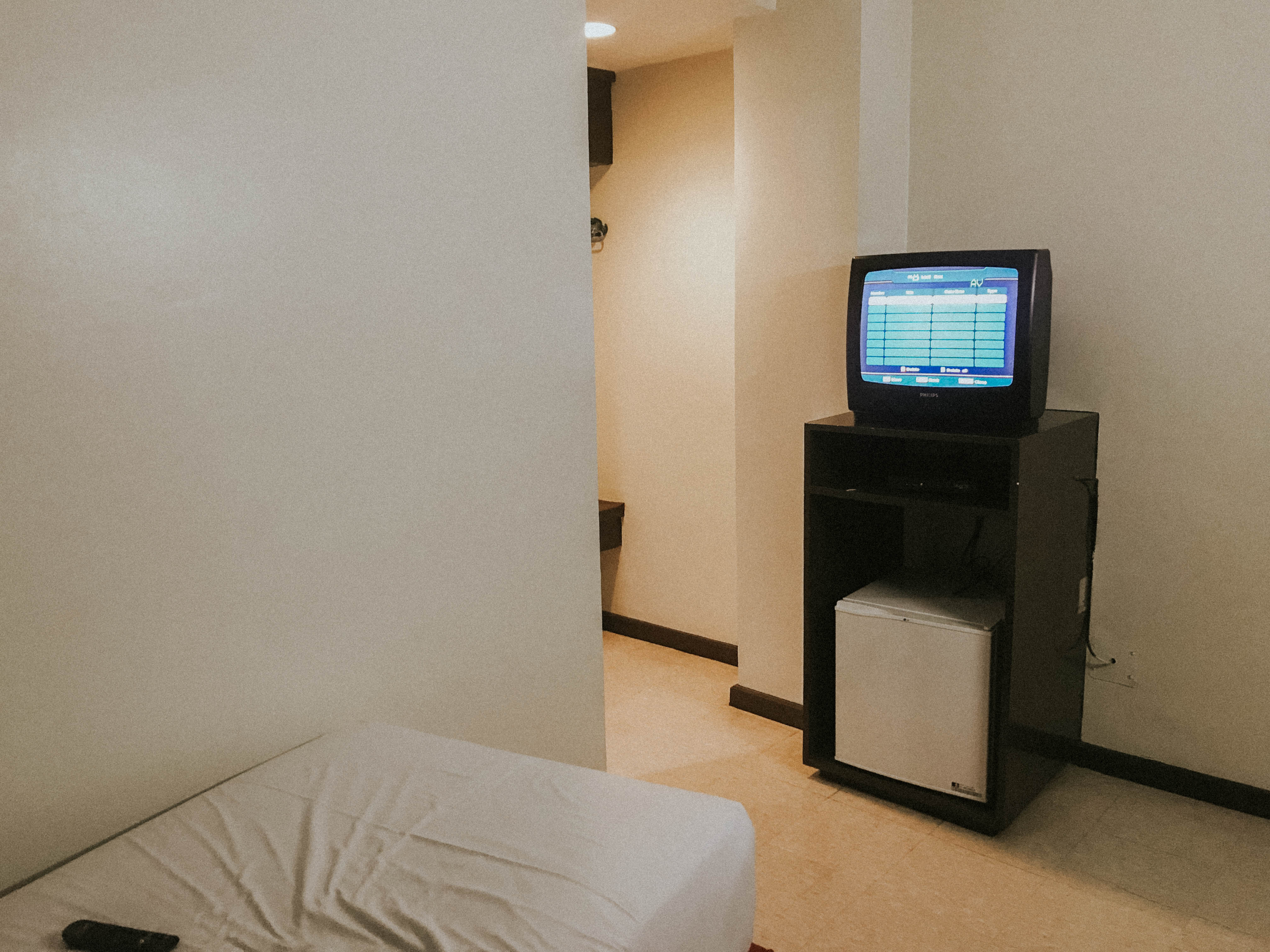 There's even a small closet to the left of the TV set, just out of shot. You can use this to store your clothes if you're planning to stay at Humberto's for a couple of days. For less than P1000, what more can you ask?
Do be careful with the refrigerator containing four 500ml bottles of water inside. They're not complimentary! It turns out that they're actually 20 pesos each. I consumed 3 and had to pay an additional 60 pesos (1.25 USD), ugh. I don't mind paying for food I consume inside hotels, but I wish they had indicated that beforehand.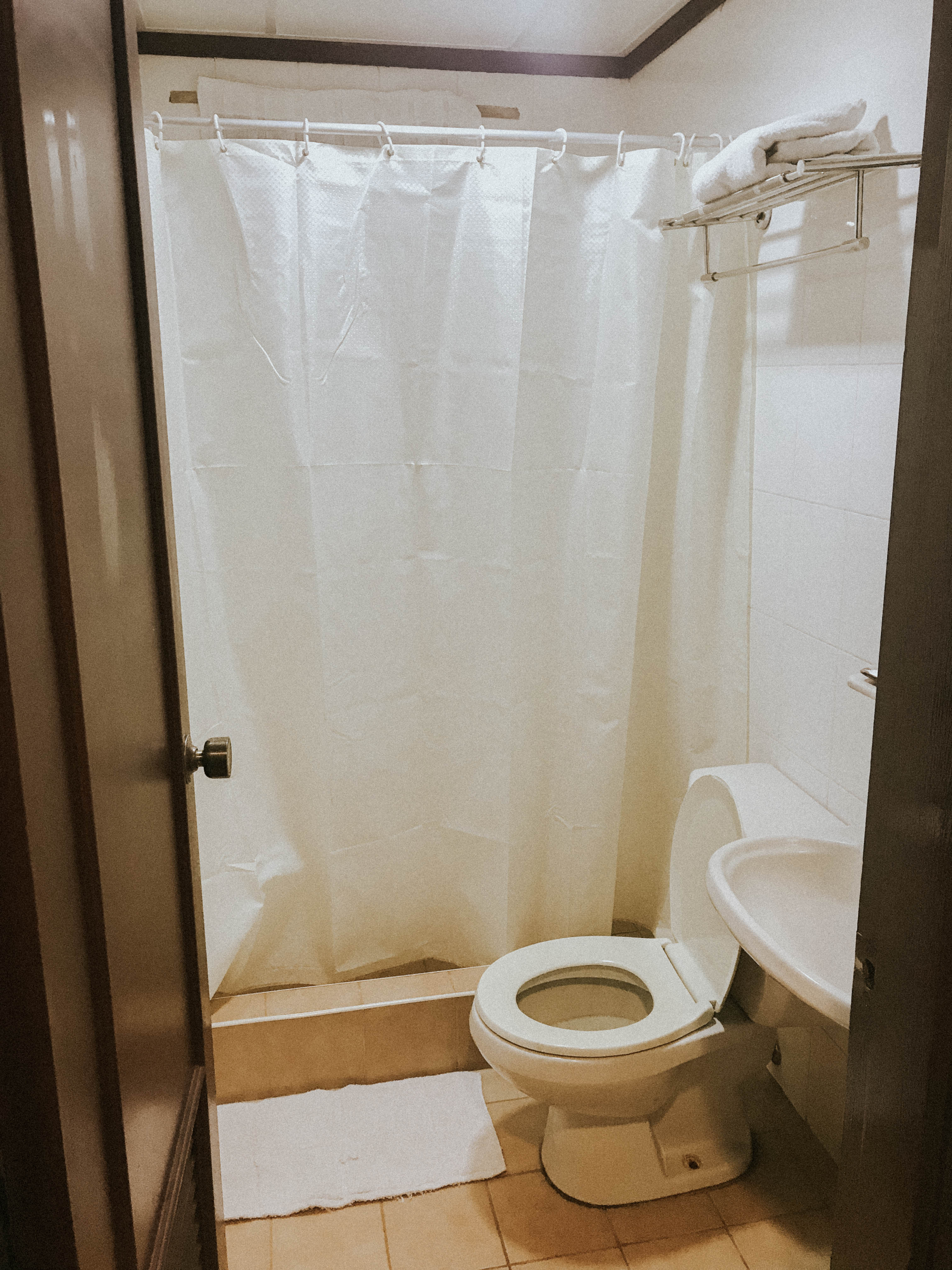 There are toiletries in the bathroom, a surprise considering the price that I paid. There's a dental set, sachets of shampoo and conditioner, and a small bar of soap. Not too shabby.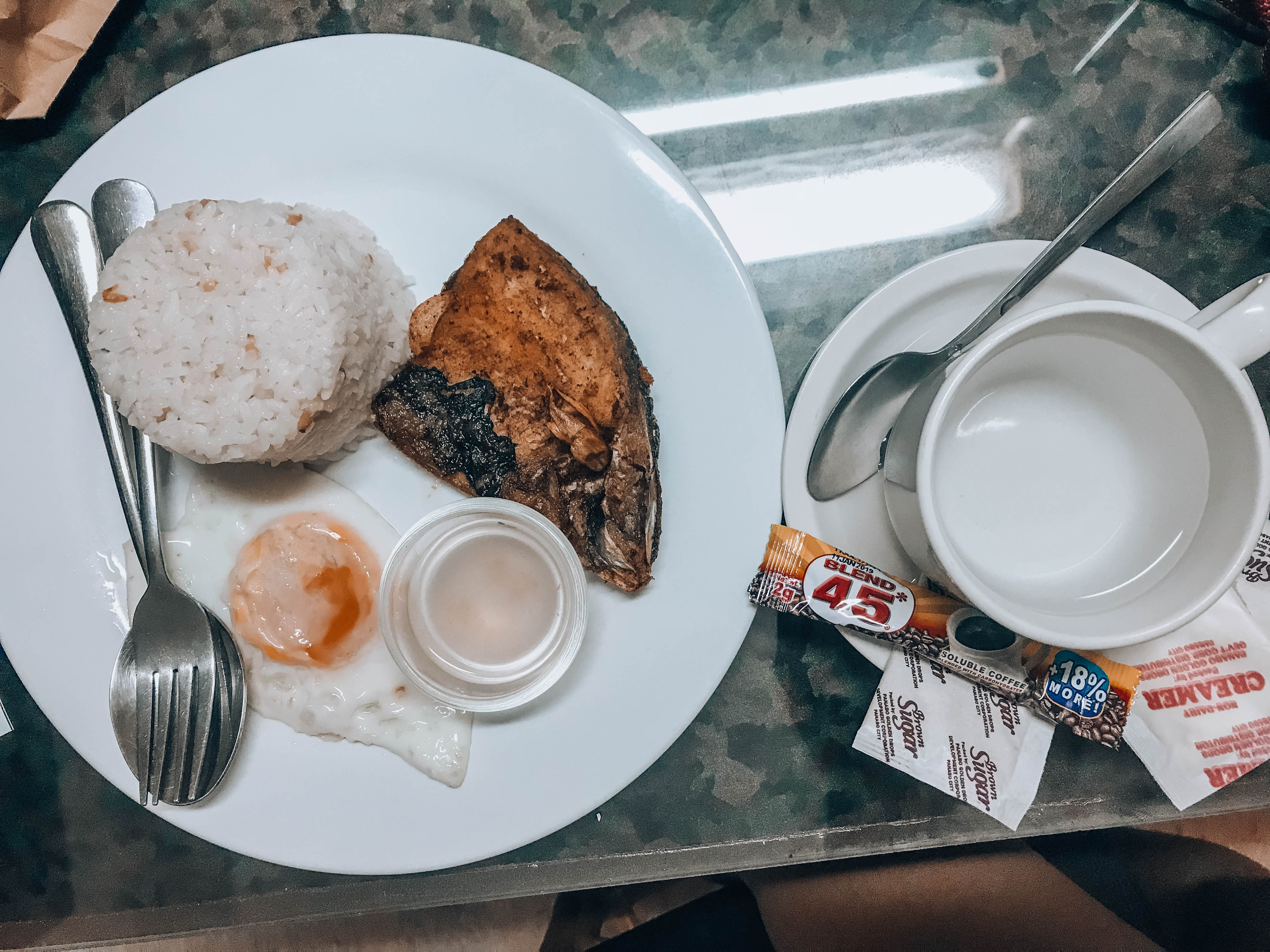 Oh, and there's free breakfast too! You can choose from around 4-5 options, I believe. I chose Bangsilog because I'm a forever fan of boneless bangus or local milkfish. It was delivered to my room the next morning, for a 50 PHP (1 USD) pesos charge, along with a cup of coffee. You can also opt to claim it downstairs, for free. Yeah, P50 is the price I paid for my laziness. Anyway, I absolutely loved the food. The garlic rice was really yummy. What a good way to start the day!
Final Thoughts
Pros:
Price – good price considering the quality of the room.
Location – near many establishments, very near to Roxas Night Market.
Food – the breakfast wasn't much but it was yummy!
Cons:
Mini-fridge – the beverages inside aren't complimentary but there's nothing indicating that.
I really enjoyed my stay at Humberto's Hotel, even though I didn't get to stay for long. I checked into the hotel in the evening and checked out pretty early the next day.
It's weird because I didn't like it so much when I first saw it. It seemed rather too simple for my taste. But as I settled down, I actually loved how comfortable it was. It felt less like a hotel and more like a simple, provincial home.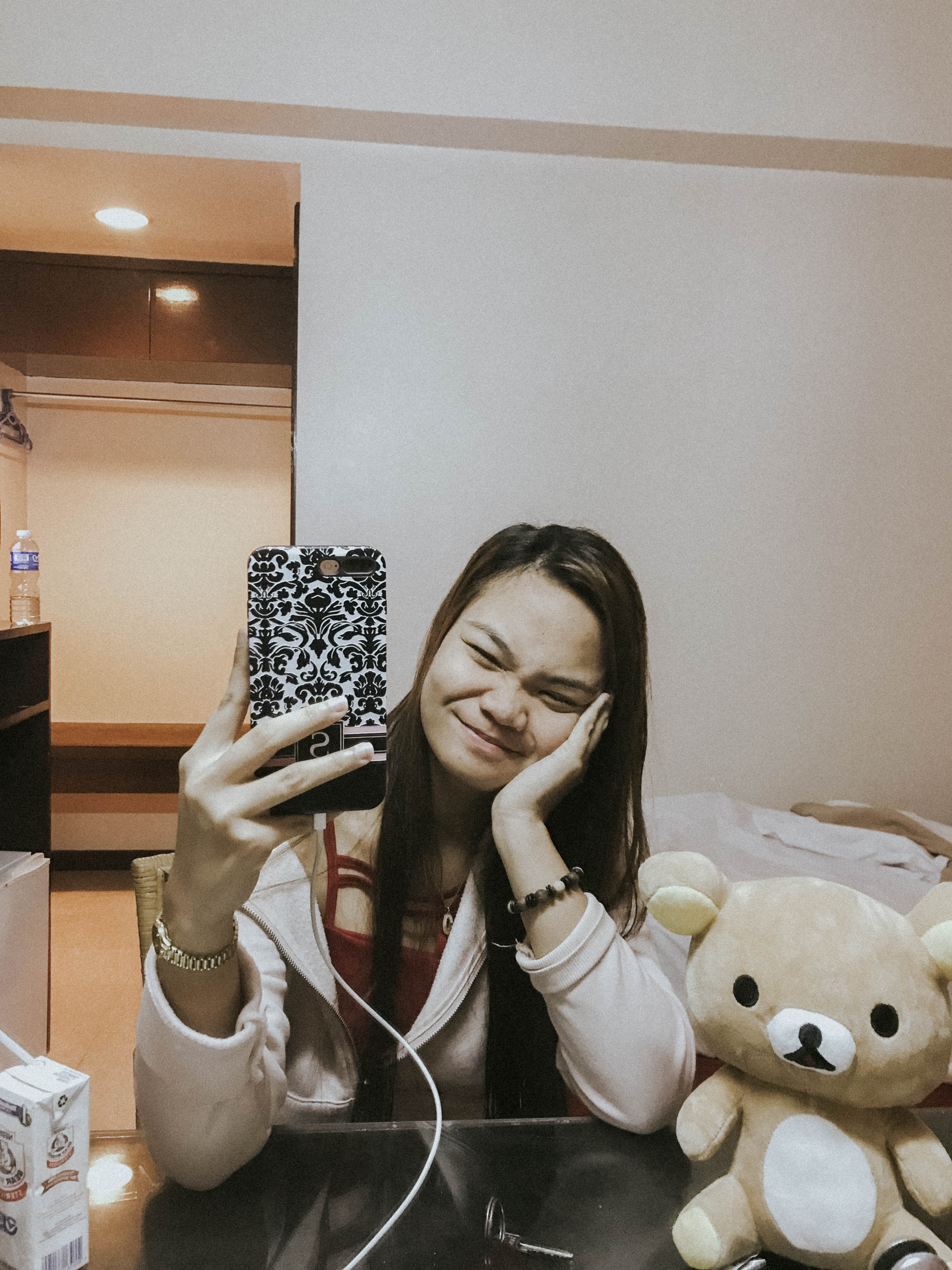 The area is also pretty safe, even if there's a club or bar just a few meters away from the hotel. I actually walked all by myself at around 10 PM to go to the Roxas Night Market, which is just a 10-15 minute walk away from Humberto's. I went back just after midnight. You can't do that back in my own province unless you want to risk your belongings or worse, your life.
However, in Davao City, I never felt unsafe doing that. I never saw a completely dark corner in this area, which is a big deal for me when I'm walking outside at night.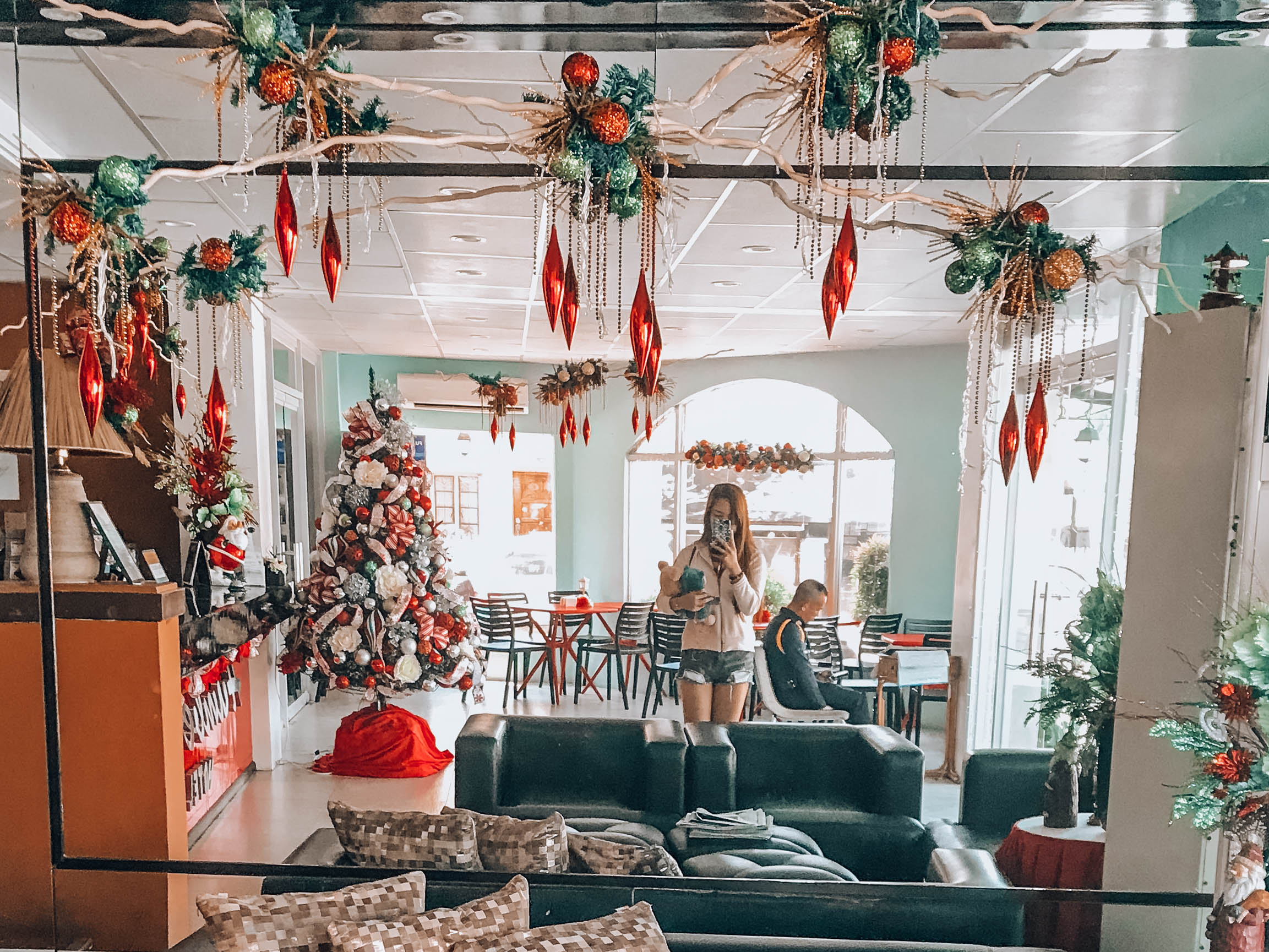 If I ever come back to Davao City in the future with a tight budget, I'd totally want to come back here. I'd probably even stay a few days. It's in downtown Davao City, the ambiance is good, and there's free breakfast includd in the rate. Seriously, I repeat: what more can you ask?