Last Updated on November 8, 2021 by Ran
This weekend, K and I are celebrating our special day with a staycation in Tagaytay City.
Since we had just gotten back from Cebu, we didn't want to spend a lot of money for our Tagaytay trip. After all, money doesn't come from trees and after our trip, we certainly don't have a lot lying around right now.
I searched high and low for affordable accommodations—I literally spent hours searching, comparing, and checking out deals from my favorite booking sites and booking apps, to no avail. Tagaytay is one heck of an expensive city to book a hotel in.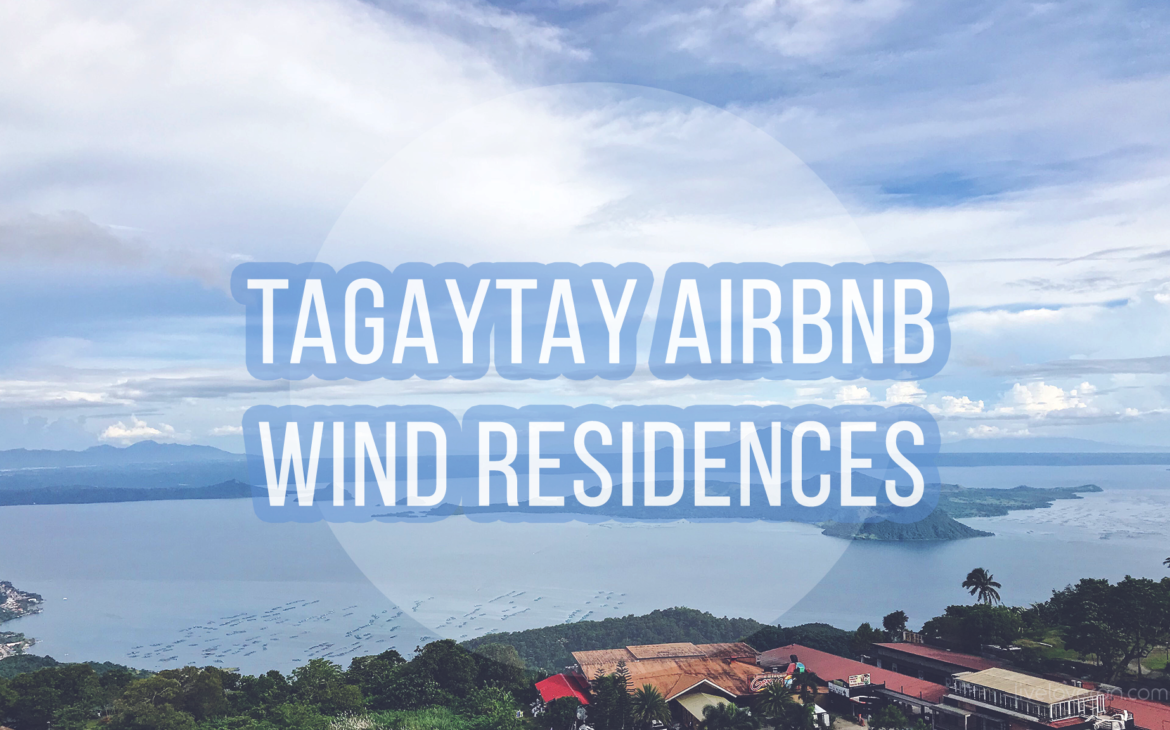 Since I was already running out of time and I really wanted this trip to get pushed through, I decided to do one last search on a booking app that I don't often use: AirBnB.
I've used this only once before, back when Miel and I stayed in Cebu for three nights as a sort of pre-back-to-school vacation. While my experience has only been very good so far, I tend to stick to traditional hotels instead of AirBnB since I also like checking out different hotels.
But what do you know, the opportunity is back once again, and this time it's one of the best accommodation deals I've ever chosen in my whole life.
Location
SMDC Wind Residences is located near the center of Tagaytay, right beside Nasugbu Highway.
Location-wise, it's a good choice. It's accessible by public transport and there are a lot of restaurants nearby. Not to mention, it's also within walking distance of a mall. Another place within walking distance (if you like walking) is Tagaytay Sky Ranch, one of the many tourist spots in Tagaytay. I was actually surprised at how busy the area was, to think that I was thinking of booking at another place before deciding on this one.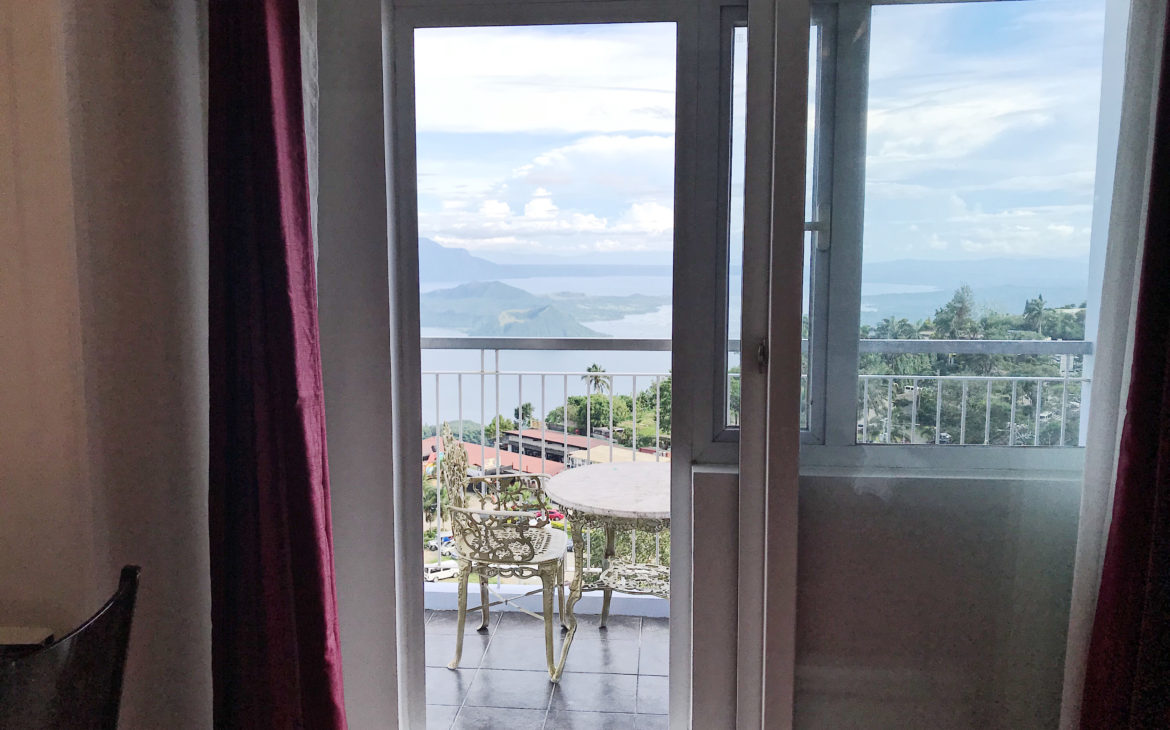 You know what's the best thing about our Tagaytay Wind Residences Airbnb? The full view of Taal lake and volcano, right in front of the balcony of your unit. Let's just say we paid 400 more for this than SMDC Prime Residences and that 400 was well worth the spectacular view.
Plus, while the buildings are situated right beside the highway, the soundproofing is absolutely brilliant in SMDC Wind Residences. Once you close all the double-pane windows, you can hear virtually no sound from outside of the unit. Not a single one.
Price
AirBnBs have a really large range when in comes to prices. Including the service fees and optional cleaning fees, the cheapest rooms from SMDC Wind Residences that I've seen were about ₱1,200 ($24) while the most expensive ones can even go up to ₱10,000 ($200)! The cheapest ones normally don't have good views, if any, and have only minimal or just basic furnishings. The most expensive ones, on the other hand, come with the best views of Taal and with all the frills and thrills you can think of.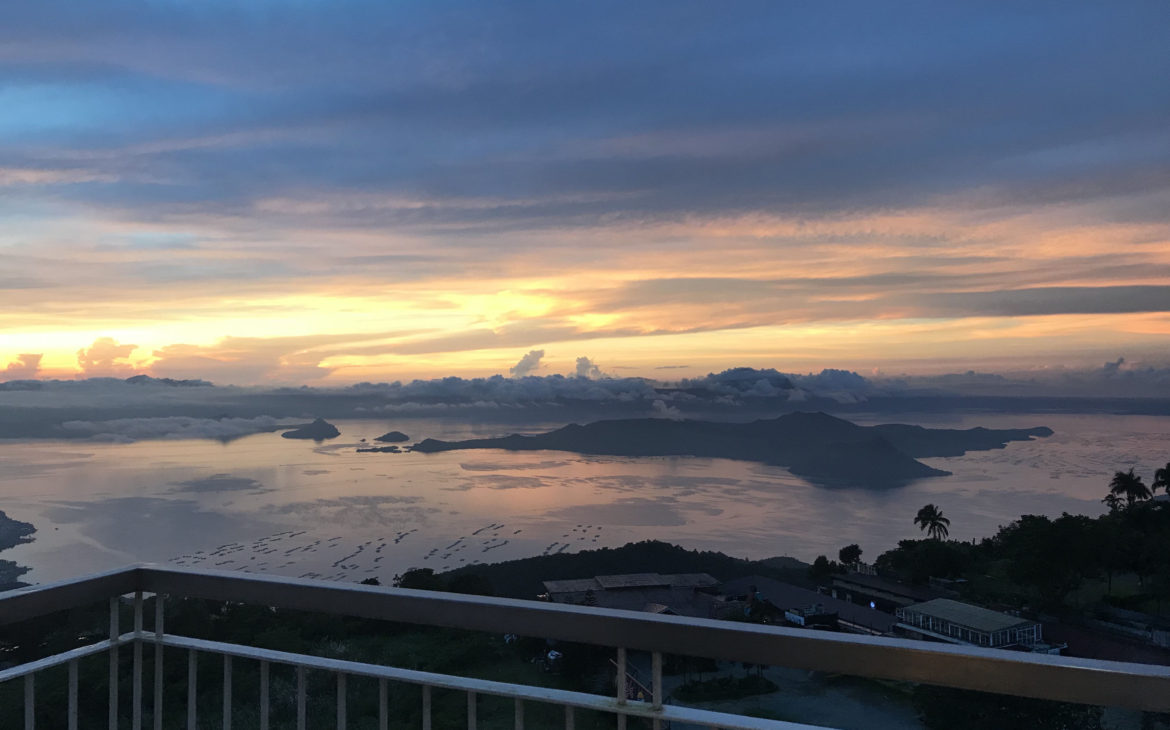 Our Wind Residences Airbnb only cost us ₱1,700, ($35) which honestly isn't so bad! Actually, it's not bad at all. For what it's worth, it's actually a steal, considering that Tagaytay is one of the most well-known tourist destinations near Metro Manila. I did feel a little bad about booking it since I estimated that our budget would only be ₱1,500 ($30). I just kept telling myself, "that extra is for the view, that extra is for the view."
And all I can say now is: pay extra for the view. I swear, it's worth it.
Room Inclusions
We paid ₱1700 to stay for one night at SMDC Wind Residences Tower 1. It was a one "bedroom", 40sqm condominium unit with a balcony that offers the best view of Taal.
And by the best view, I really mean the best view. Seriously, imagine waking up to this beauty every time you wake up in the morning?
The unit is owned by a native Korean who resides in Cavite. K enjoyed all the Korean decor in the unit, as a native Korean himself. They even had Korean books!
double bed
40″ Samsung smart TV
Small refrigerator
Bathroom and shower
Balcony
Amazing views of Taal
K and I enjoyed our movie marathon on Netflix available on the Smart TV. Since our main goal was to have a staycation this weekend, I can say that we definitely met our goal!
Amenities
SMDC Wind Residences has a lot of other amenities that their guests and residents can enjoy. K and I actually brought badminton rackets so we could play here during our free time. It's one of the reasons why I chose this over the other options.
Swimming pool
Basketball court
Badminton court
Aside from that, it's also pretty awesome how the first floor of every building has some sort of shop easily accessible to guests and residents. I saw a 7/11, Dairy Queen, BDO, among others.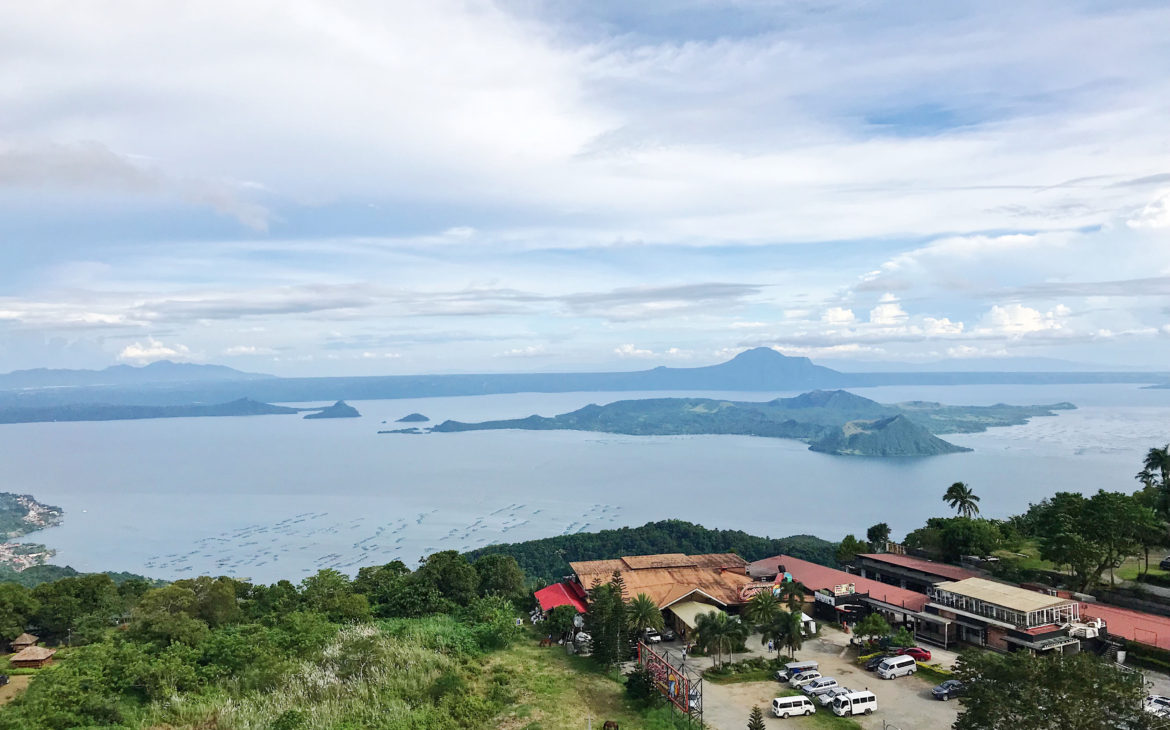 A viewing deck is also offered at the 23rd floor of every building. This is for everyone who wants to see the Taal Volcano without anything obstructing the way. Since the view right outside our room was already phenomenal, K and I decided to skip the viewing deck. That's what you get if you book a Tagaytay Wind Residences Airbnb: convenience, with a view.
Thoughts
Likes:
Price – It's super affordable!
Location – It's right beside the highway which makes it accessible to both public and private vehicles. Plus, there are a lot of restaurants and even a mall nearby. And did I mention the view of Taal in all its majestic glory?
Freedom – In a lot of ways, AirBnBs give you a lot more freedom than traditional hotels.
Dislikes:
I can't think of any! I'll update this when I find one, heh.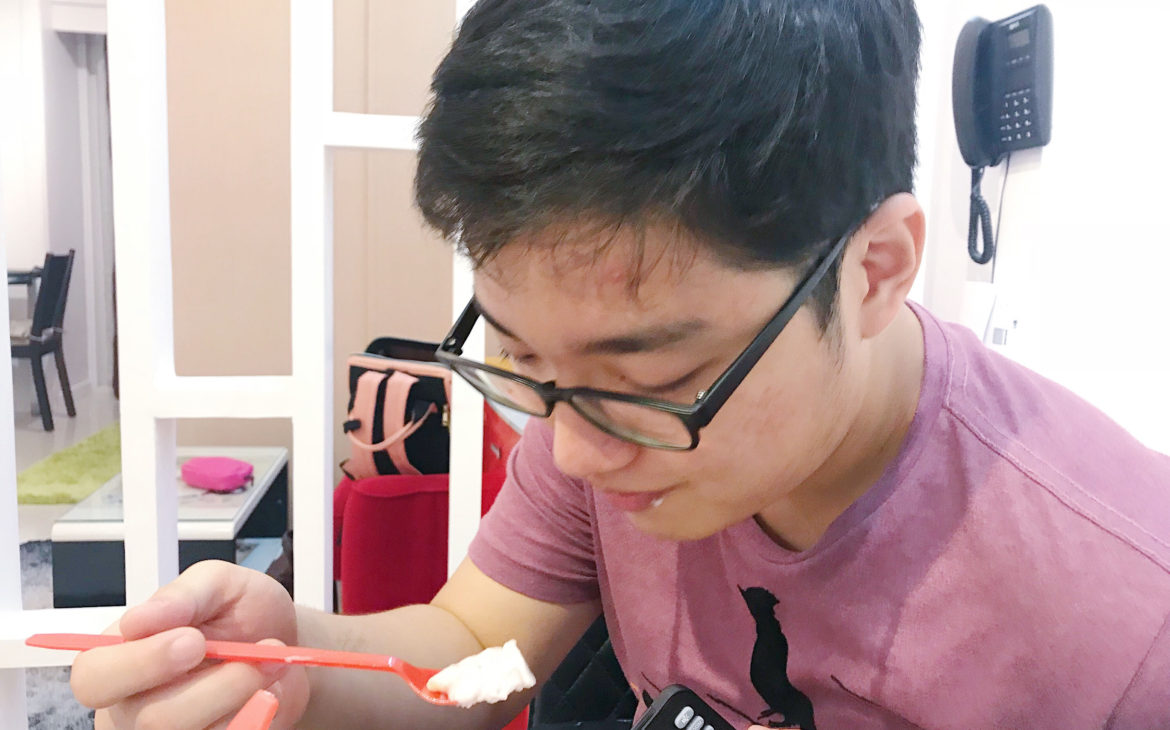 I honestly think it's impossible to rate the room quality of AirBnB units, even in a very general sense. It really differs from accommodation to accommodation, which is why you should always keep your expectations reasonable. In this case though, our Tagaytay SMDC Wind Residences Airbnb was more than anything we could have hoped for. In fact, if I'm ever going to live in Tagaytay someday, I'll definitely pick this condo, no questions asked!

If you've never tried AirBnB before, perhaps it's time to give it a try now! Sign up by clicking the image below or by using this link to save up to $45 on your first trip. You get $32 (₱1600) off your first trip if you spend at least $75 (₱3500) and $13 (₱600) off your first activity if you spend at least $46 (₱2310). Get those discounts now by using this link!
til our next adventure,