Last Updated on November 8, 2021 by Ran
It's been a while since I last visited Ilocos. More than half a decade, in fact. (Don't go computing my age, now!)
I've been to Ilocos a total of 2 times before I went on this trip. I was 15 the first time. It was our junior year educational field trip. Think of 300 students crammed into 5 buses, off on a one-day-trip to a destination that's ~8 hours away.
To be absolutely honest, I think I was so tired that I literally don't remember the majority of that trip. I do have some pictures with my friends in Vigan's Calle Crisologo, and I have a photo with my best friend in the butterfly sanctuary at Baluarte ni Chavit, but other than those two locations, I don't remember anything else.
The second time I went to Ilocos, I was 16. I had just graduated from high school and my parents and I, along with some family friends, went on a weekend trip to Ilocos. All the parents had work during weekdays and none of them took a leave from work so we had no choice but to stay in Ilocos for just one night. To say it was tiring is a huge understatement. We left on Friday night, arrived in Ilocos Saturday morning, spent the night in Pagudpud, and went home Sunday afternoon.
So I guess it's safe to say that although this is my third time in Ilocos, it's the first time that I'm actually going to have some time to enjoy the trip.
And enjoy it, I will.
Day 0
Quezon Ave, Metro Manila
Our adventure starts at a McDonald's branch in Quezon Avenue. K and I are waiting for the van that was included in our tour package.
It's the first time that I'm choosing to go the packaged tour route. Usually, I make all my itineraries myself and do all my accommodation bookings by myself. This time, though, I decided to avail a tour package from Dreams & Destinations Travel Agency partly because I don't know much about Ilocos and mainly because there are so many tourist spots, it's much easier to have a private vehicle to bring you to wherever you need to go.
Plus, availing a tour package can be way cheaper since you'll be sharing the cost of the transportation and other travel-related costs with the other joiners. In fact, K and I only paid a total of P3,000 (60 USD) for this trip. Talk about a super budget trip, huh.
Read More: Which is Better: Guided Tour or Independent Travel
Dau, Pampanga
23:00
One hour into the trip, the van driver decides to take a quick rest. There's a stopover at NLEX Petron so K and I take the time to buy some midnight snacks. We eat a light meal at McDonald's and head outside to buy drinks. Not a lot of stalls are open at this time, but we see a Mang Chaa nearby. Since I'm not a fan of milk tea, I choose a Chocolate-flavored Rocksalt & Cheese drink instead.
Day 1
Sto Domingo, Ilocos Sur
06:00
Breakfast time! We eat at Peros Tapsilogan. There was a short stopover at Sison, Pangasinan at around 01:00, but I was barely awake at that point.
Peros Tapsilogan, a roadside restaurant in Sto. Domingo, Ilocos Sur, has a variety of items on the menu but sadly, not all of them are available. Even Bangsilog and Sisigsilog aren't available, so K and I just opt for Tapsilog and Bulalo.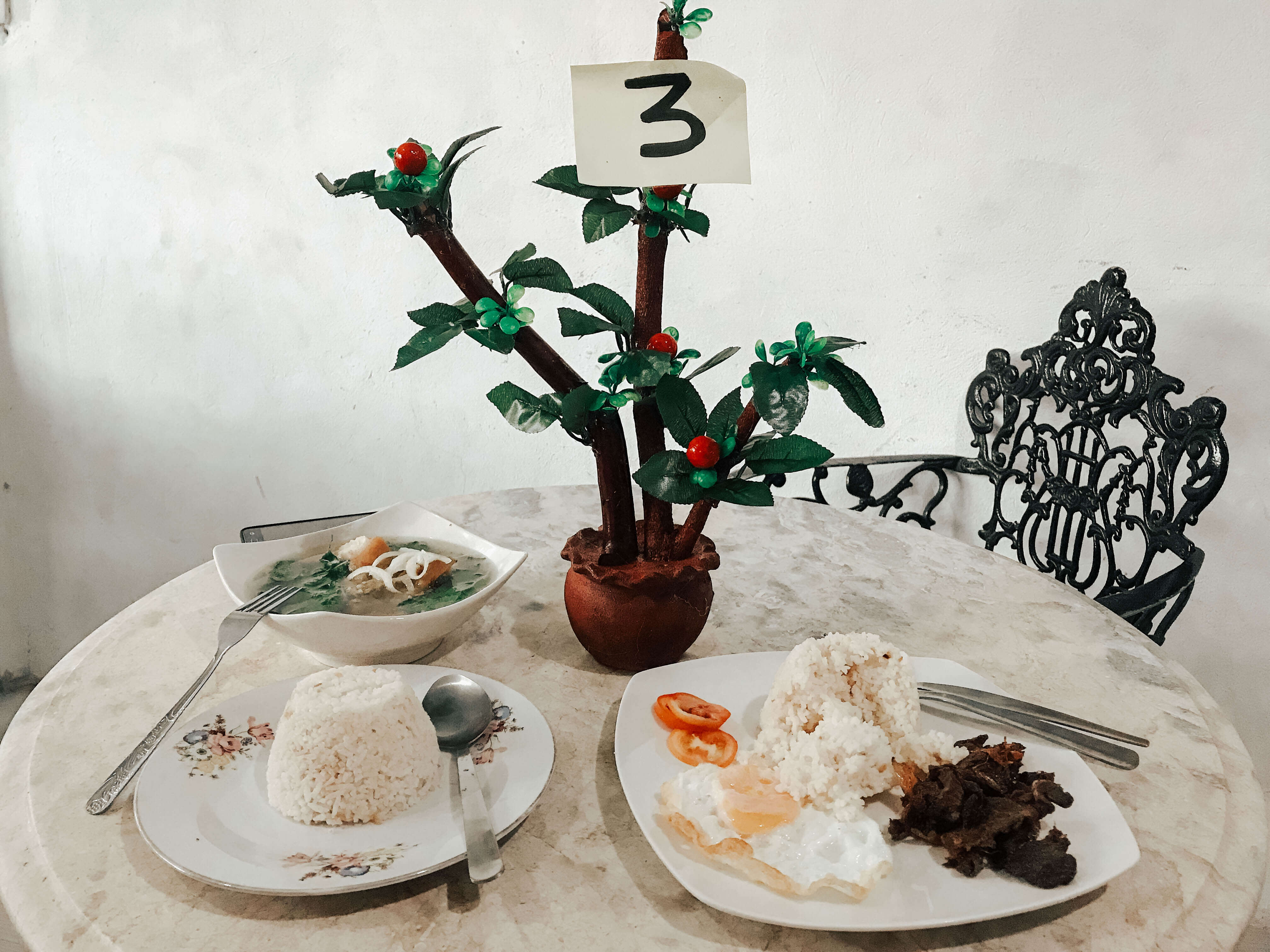 K says the food seems overpriced, although each silog meal is only around ₱100 (2 USD). I've seen much more expensive silog food before so I didn't agree initially, but after tasting the food, I kinda agree. For the quality, it does seem a bit overpriced. Just a bit. #SorryNotSorry
After breakfast, we head back on the road to go to the next attraction on our itinerary: Paoay Sand Dunes.
Paoay, Ilocos Norte
08:30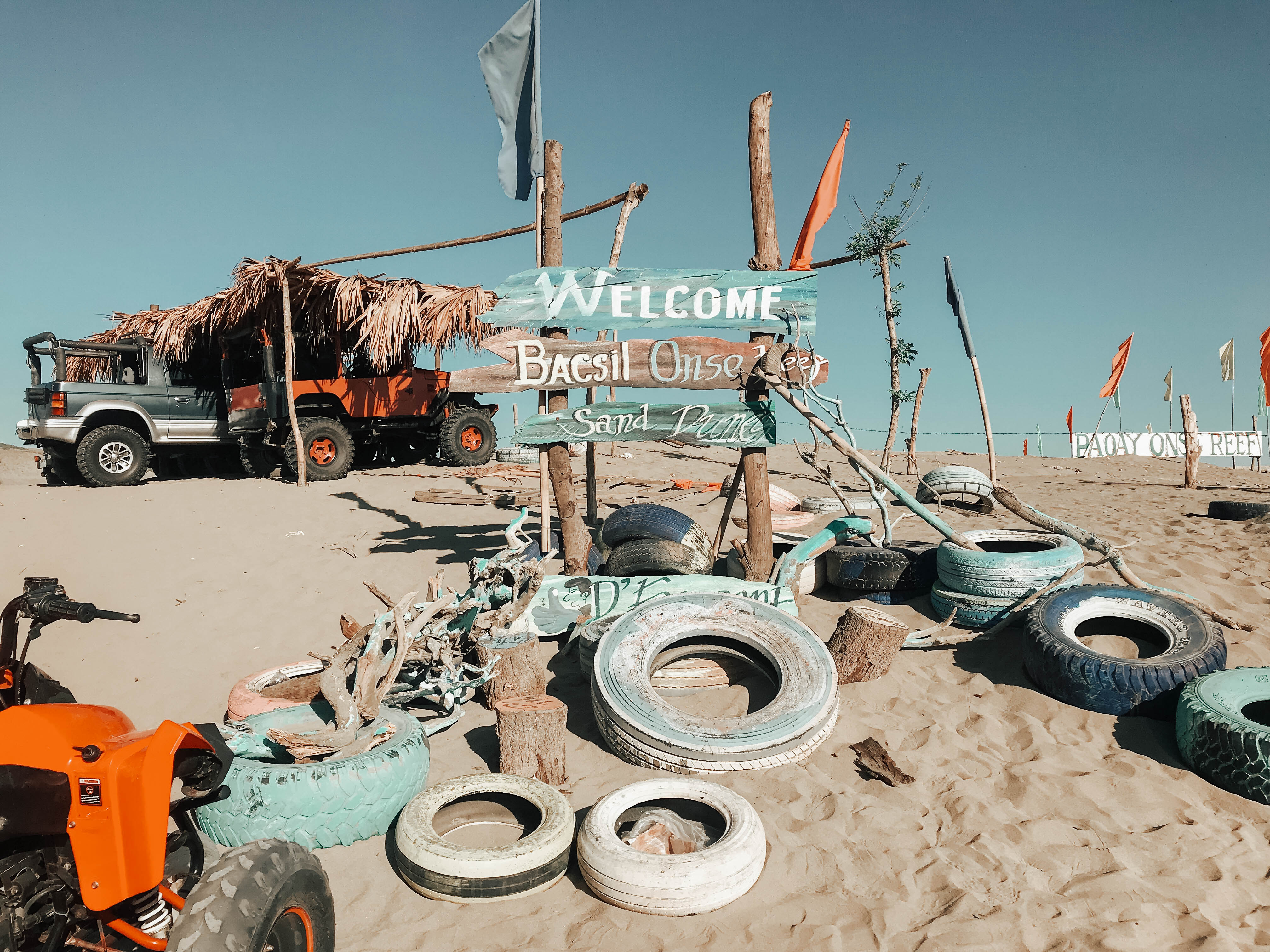 Paoay Sand Dunes is still over an hour away from Peros, so K and I manage to sneak in a much-needed nap on the way there.
The site is famous for its sand dunes, where tourists can go on a thrilling ride of a lifetime on a 4×4 vehicle. K and I weren't actually planning on going on a 4×4 ride because of the following reasons:
I'm scared.
At ₱2500 (50 USD) per ride, we thought it was too expensive for just the two of us.
However, we end up trying it anyway because there were 3 other tourists that wanted to try it too, and a maximum of 5 adults can ride the 4×4. That means we'd only have to pay ₱1000 (20 USD). And since K seems keen to try it, I decide to swallow my fears and go ahead with it.
And oh my goodness, it was definitely the right decision, alright!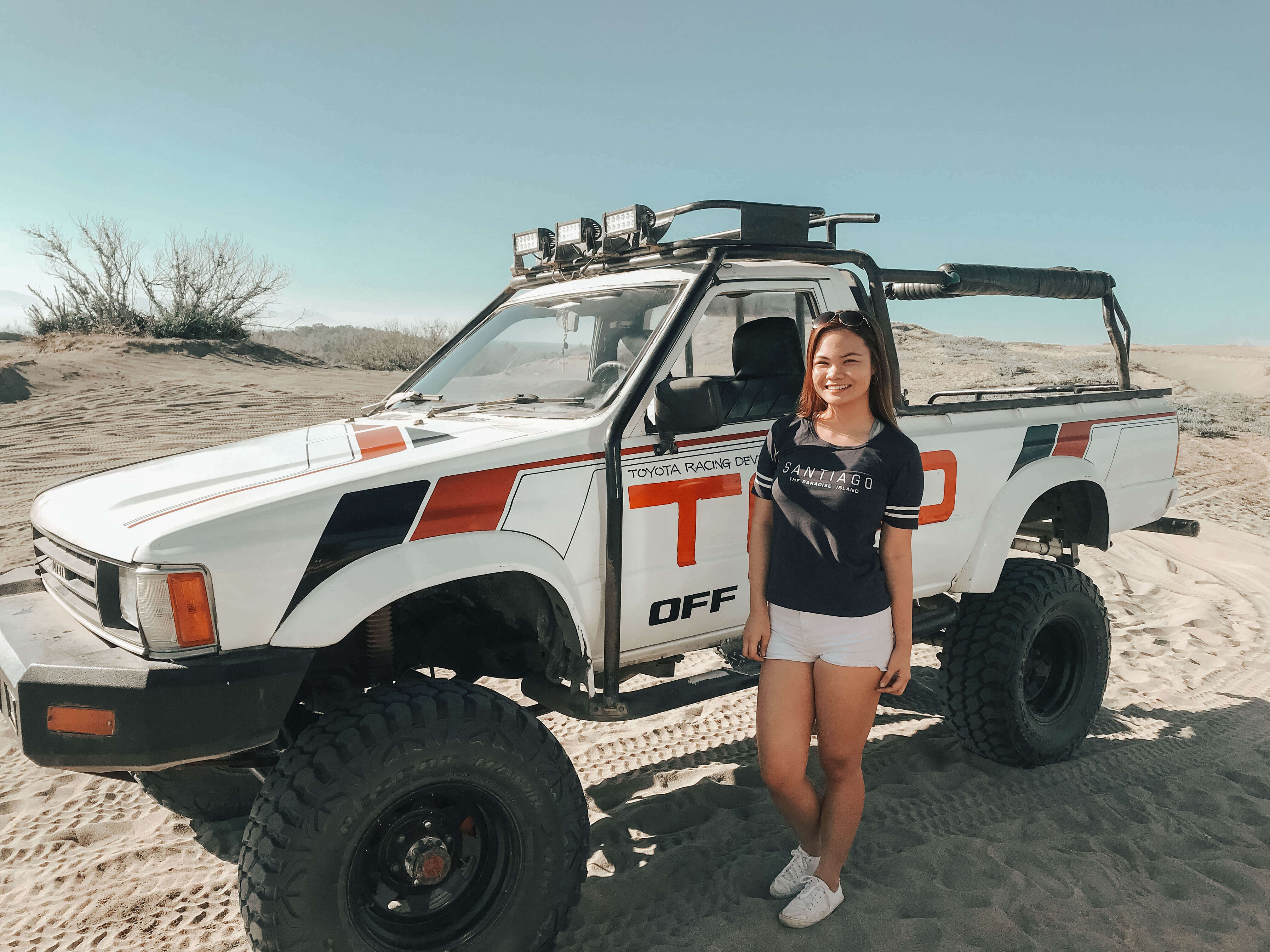 If you've never tried it, let me tell you: going on an AV trip in the sand dunes feels like going on an uber wild rollercoaster ride! I probably won't be doing it again, but it was nice to try nonetheless. If you're ever in the area, I highly recommend that you try it too.
Read More: Exploring Ilocos Norte: Paoay Sand Dunes
10:30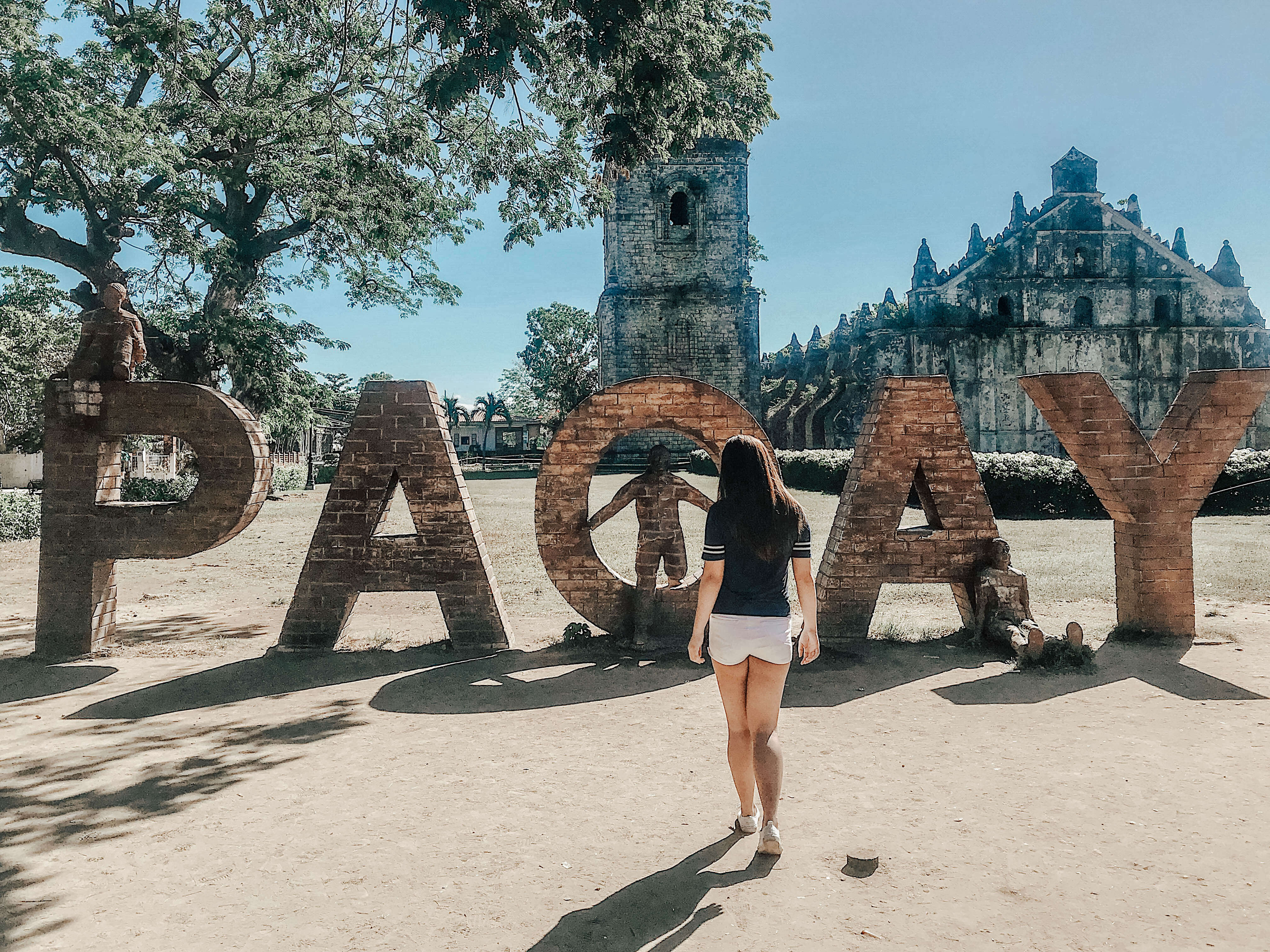 After Paoay Sand Dunes, we head to the next part of our itinerary, the St. Augustine Church, more commonly known as Paoay Church.
This church is one of the oldest Baroque churches in the whole country. There are a lot of small stalls outside, so after appreciating the architecture and offering a quick prayer inside, K and I share a ₱60 mais con hielo to combat the extreme heat.
Read More: Exploring Ilocos Norte: St. Augustine Church
11:00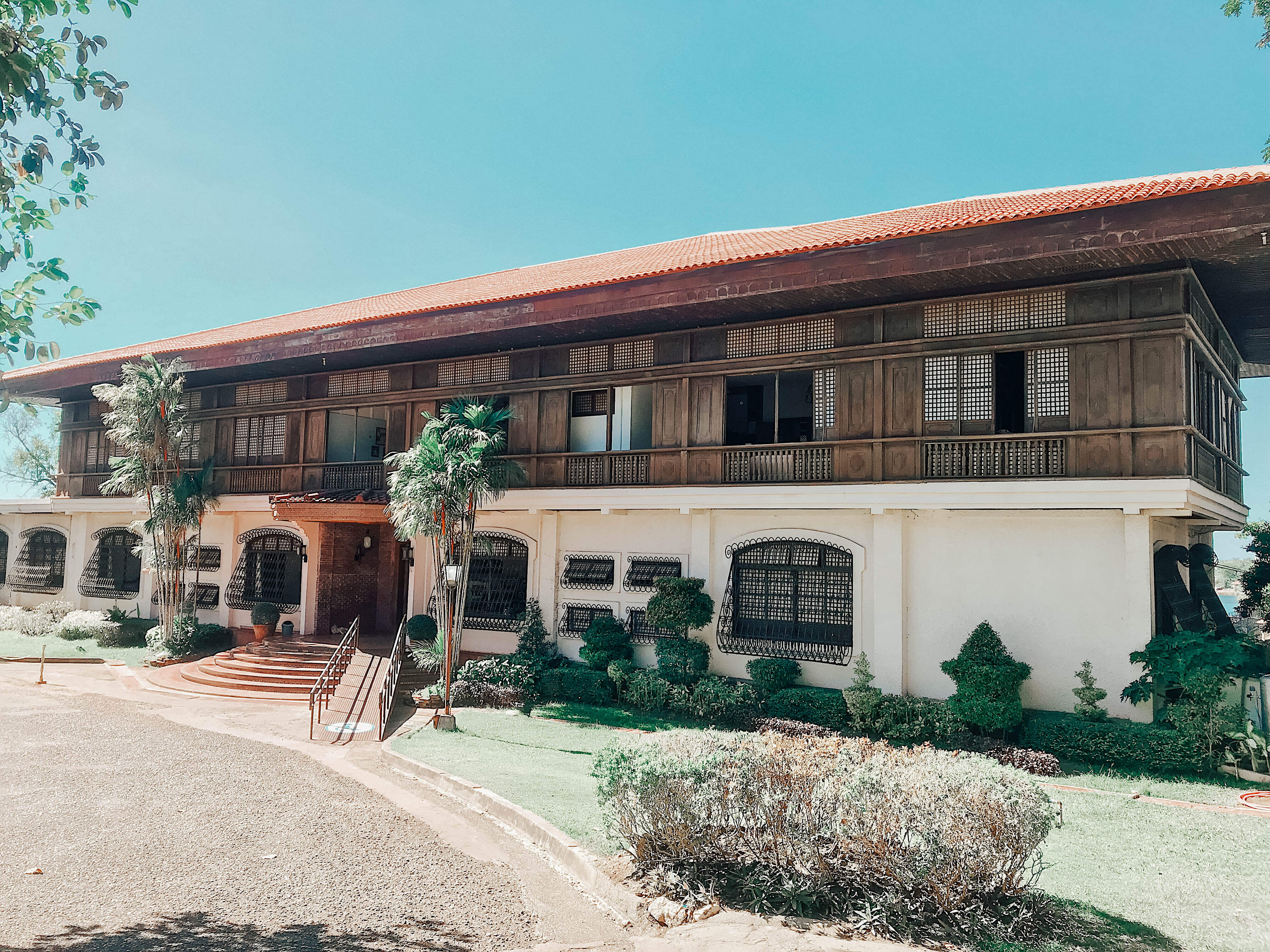 Next, we head to the so-called Malacanang of the North and Paoay Lake.
The Malacanang of the North is named after the official presidential palace of the Philippines, the Malacanang. In actuality, it was the home of late president Ferdinand Marcos, who is famous (or shall I say infamous) for his 20-year-reign as a dictator and implementation of martial law during his time.
K and I look around the gigantic house, imagining what it probably felt like during the time the Marcoses lived here. Lavish? Yes. Excessive? Quite. I would honestly be happy to live in a house that's the size of their dining area. Who needs a dining area with four full-sized tables, anyway?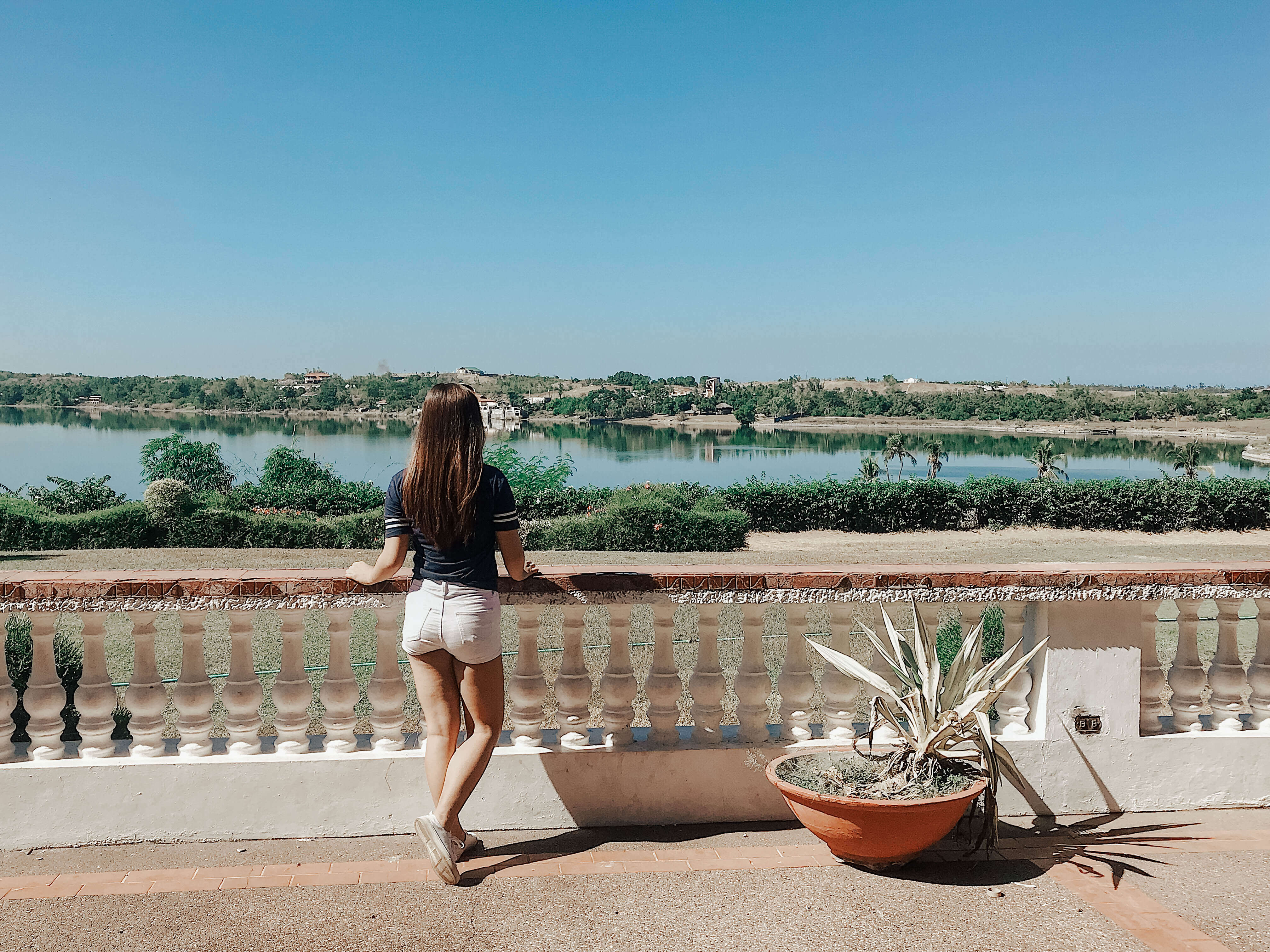 Outside the house is a full view of the legendary Paoay Lake. Legend has it that nobody knows the real depth of this lake, which makes it even more mysterious. The tour guides say that numerous researchers have attempted to calculate its depth, but they all failed. (A quick Google search answers the question, but you know, sometimes it's much better, and more fun, to believe in urban legends!)
For lunch, we eat outside the Malacanang of the North. There are budget meals for only ₱100 that already come with 2 viands and a cup of rice.
Read More: Exploring Ilocos Norte: Malacanang of the North and Paoay Lake
12:30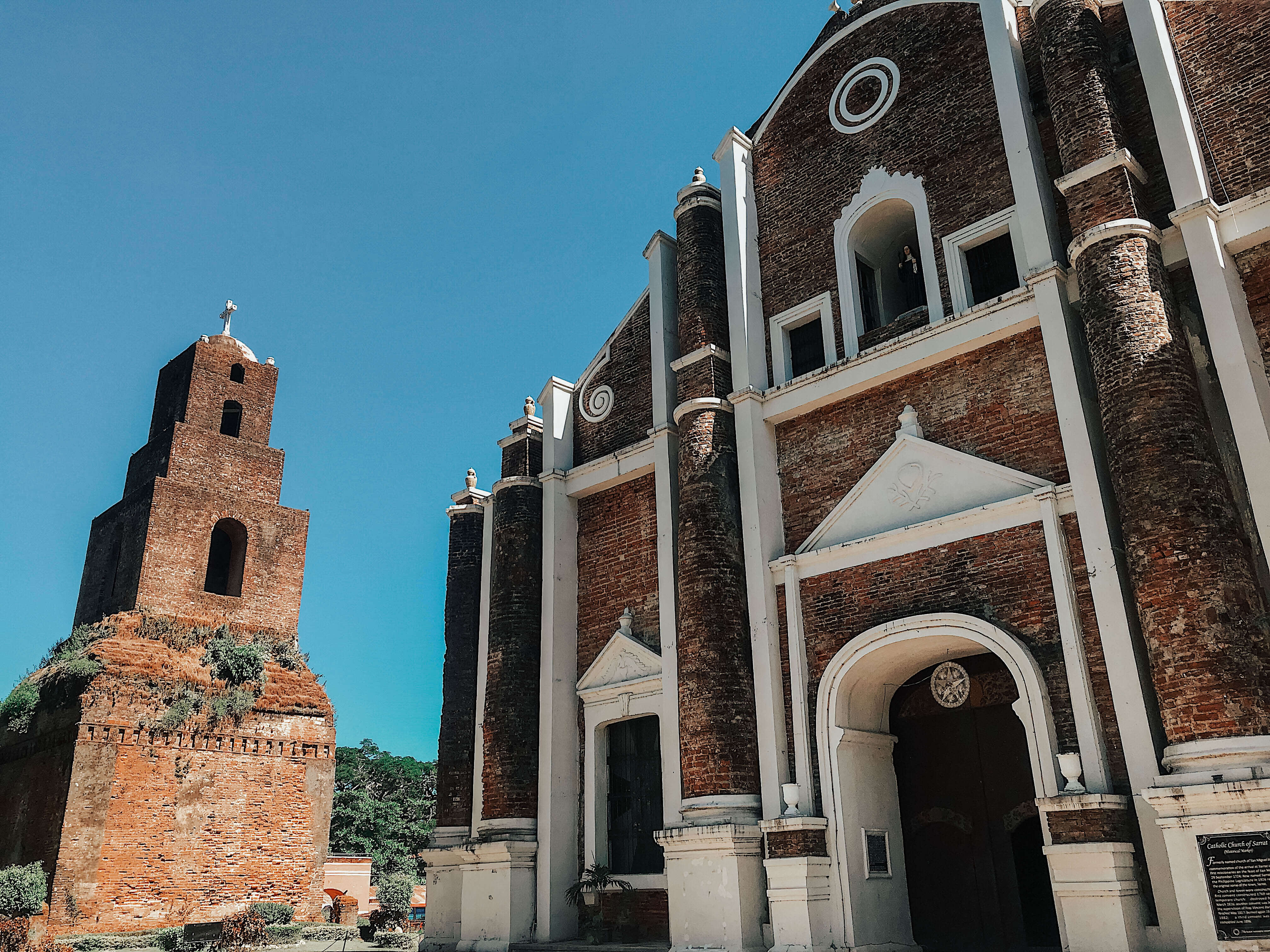 After the pretty filling lunch, we head next to the Sta. Monica Church, also known as the Sarrat Church. Like the Paoay Church, it's also a Baroque church – the last one constructed by the Spanish, in fact – and is considered the largest church in the entire Ilocos region.
The day is getting hotter by the minute so we don't spend a lot of time here. After taking a few photos, we head straight to Laoag City.
Read More: Exploring Ilocos Norte: Sta. Monica Church
13:30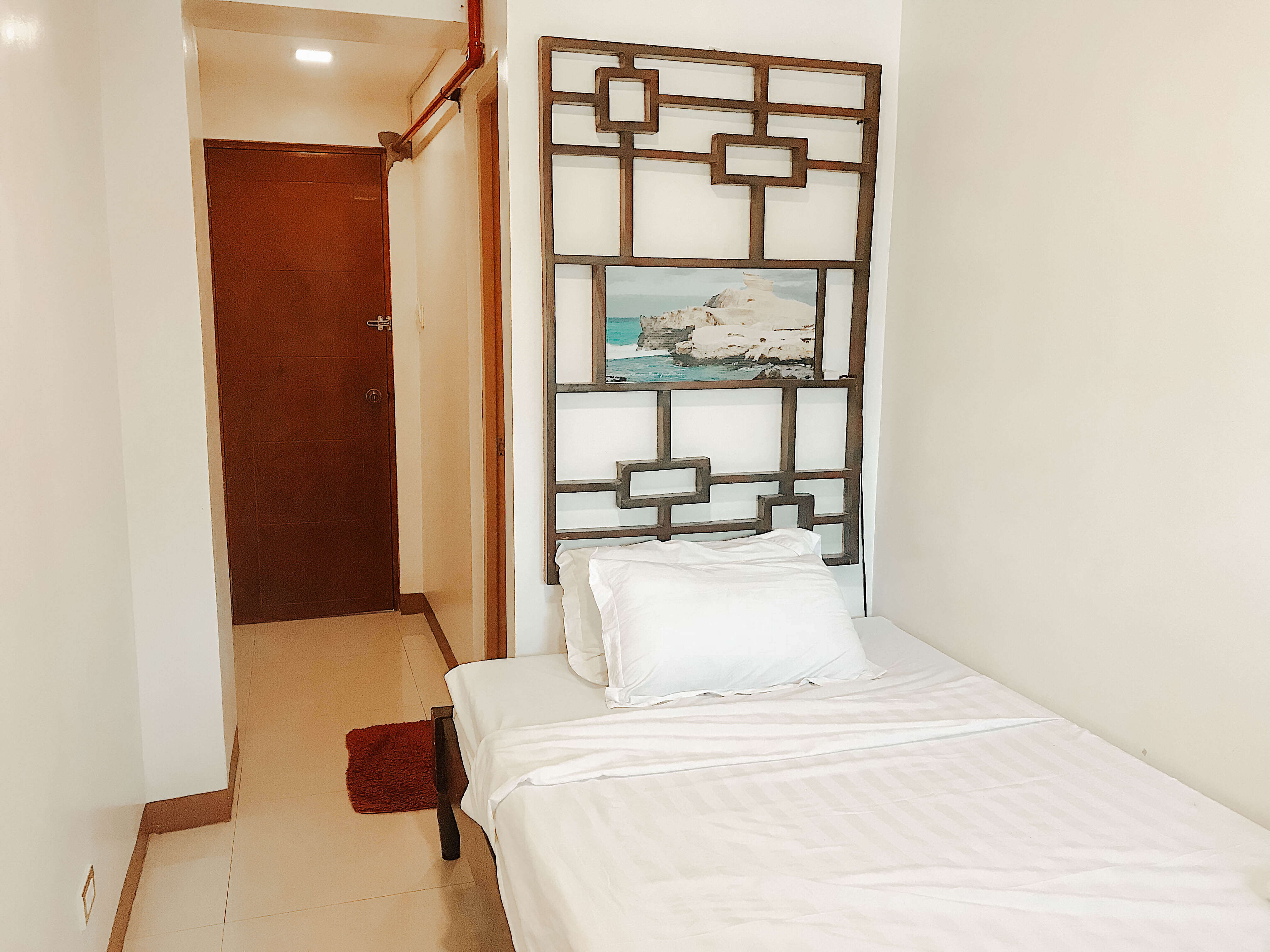 We're supposed to check out some other sites in town but since everyone's already feeling achy from the long trip, the driver/guide decides to let us rest early. Yay!
There are different packages included in our trip, and since we picked Package C, we're brought to Bakasyunan Inn, a 3-star-accommodation in Laoag. We'll be staying here for the next two days, so while it's quite cramped, I'm happy that it looks decent at least!
And before we know it, we're drifting off to dreamland.
Read More: Where to Stay in Ilocos Norte: Bakasyunan Inn
Day 2
Day 2 starts out a bit late. Since the joiners all had different accommodations, our driver/guide, Kuya Jeff, first had to fetch all of us from our respective hotels. K and I were supposed to be fetched from Bakasyunan Inn at 07:15, but the van arrived at 07:30. According to the itinerary, we should've already been at the Bangui Wind Farm by 08:00, but in reality, we were still waiting for the other joiners at their accommodation in AA Traveller's Pod Hotel.
The delay turns out to be a good thing though, because Kuya Jeff had a completely different plan in mind. Instead of checking out the attractions first as listed in our itinerary, he takes us first to Pagudpud Beach up north, where we could enjoy the white, sandy shores without getting burned too badly.
Pagudpud, Ilocos Norte
09:30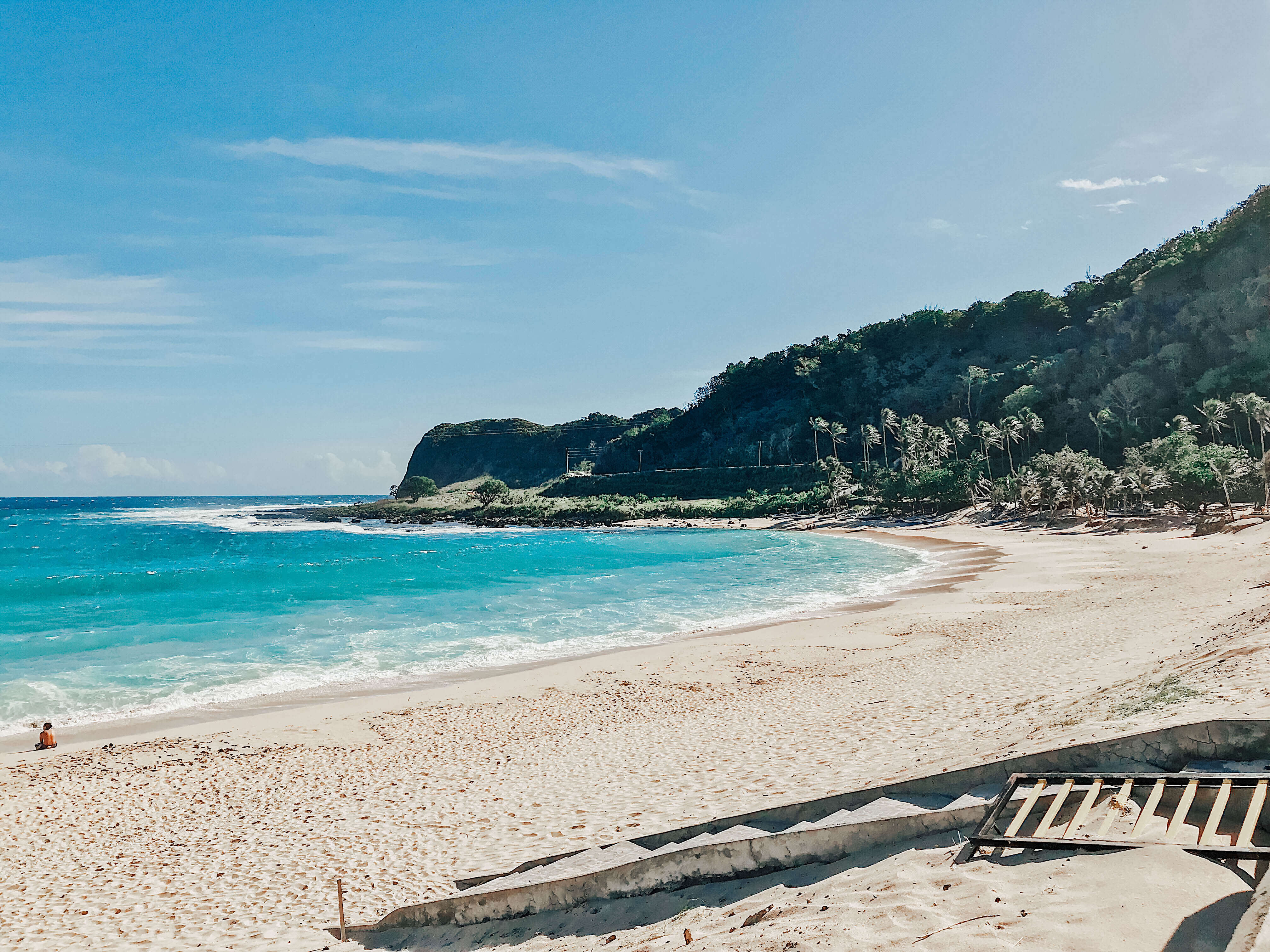 Within two hours, we finally arrive at a place called Hannah's Beach Resort, where we pay ₱250 (5 USD) per person for the entrance and cottage fee. At first, I was hesitant since I read the reviews of Hannah's and pretty much none of them were good, but we didn't really have a choice.
The change in itinerary reveals itself to be a blessing in disguise because spending four hours under the afternoon sun instead is a surefire way to get sunburned.
Read More: Ilocos Attractions: Hannah's Beach Resort
After taking a bunch of photos around the resort, K and I spend the next hour lounging on the beach and battling the large waves. As the waves grow bigger and bigger, so does our appetites, so we take a bath in the shower areas and start looking for some restaurants. Hannah's has a restaurant of its own but unfortunately, it's closed, so we have to walk further out the beach to see if there are any local restaurants nearby.
11:45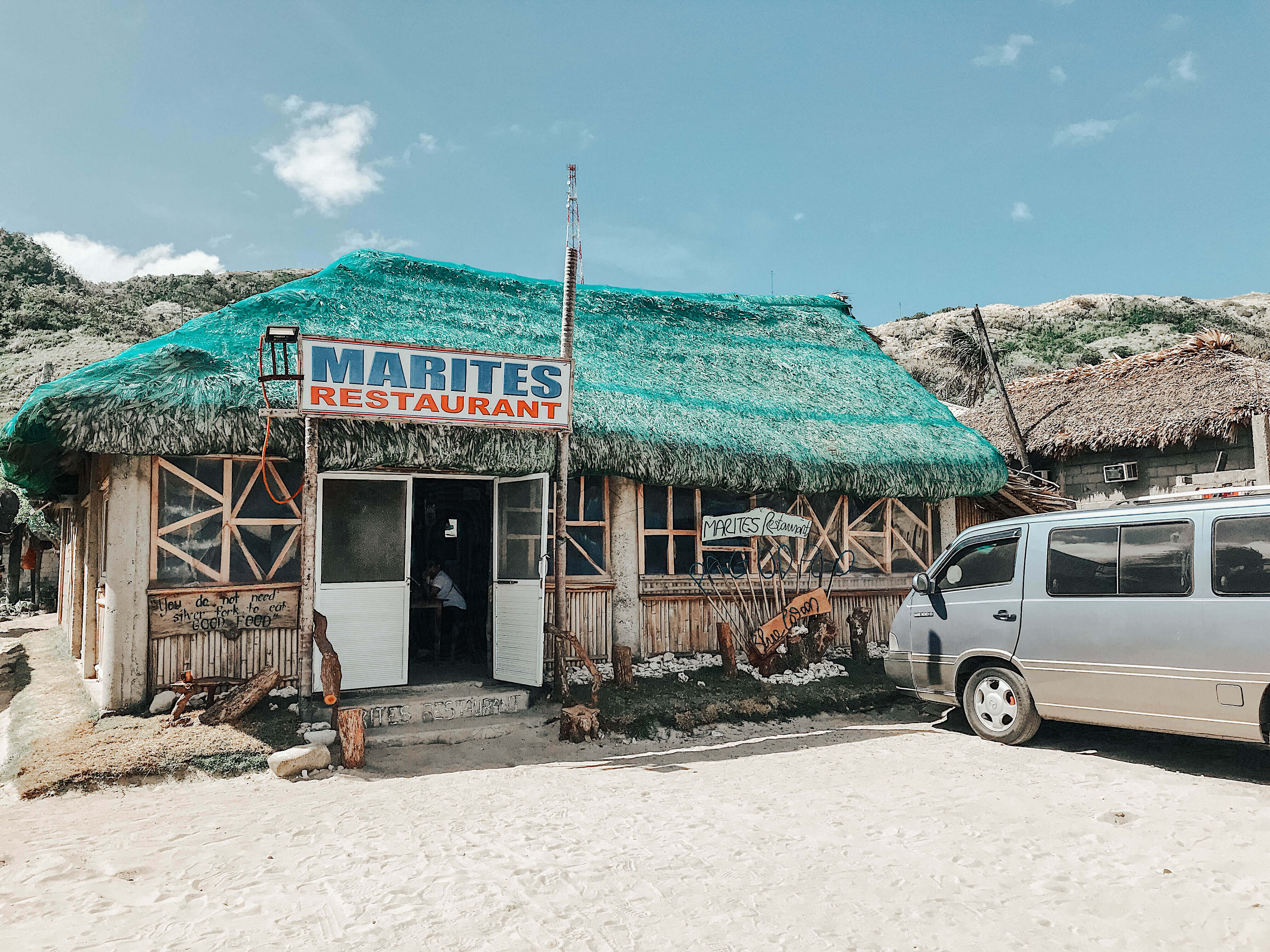 We eat in a small beach-side restaurant called Marites Restaurant. At ₱300 (6 USD) per half kilo of fried chicken, we're surprised to see that the menu is quite overpriced for what it's worth. Then again, it is right beside a tourist hotspot, so I guess that's why. But our tummies are already hungry, so K and I pick out one of the cheapest things on the menu, which turns out to be a half kilo order of pork steak. #BudgetTravel #FrugalTips
Serving time took roughly 20 minutes, so we munch on a ₱10 carioca while waiting. A carioca is a Filipino street snack made of rice flour, coconut milk, and shredded coconut mixed together to create a dough which will then be deep-fried in oil.
13:30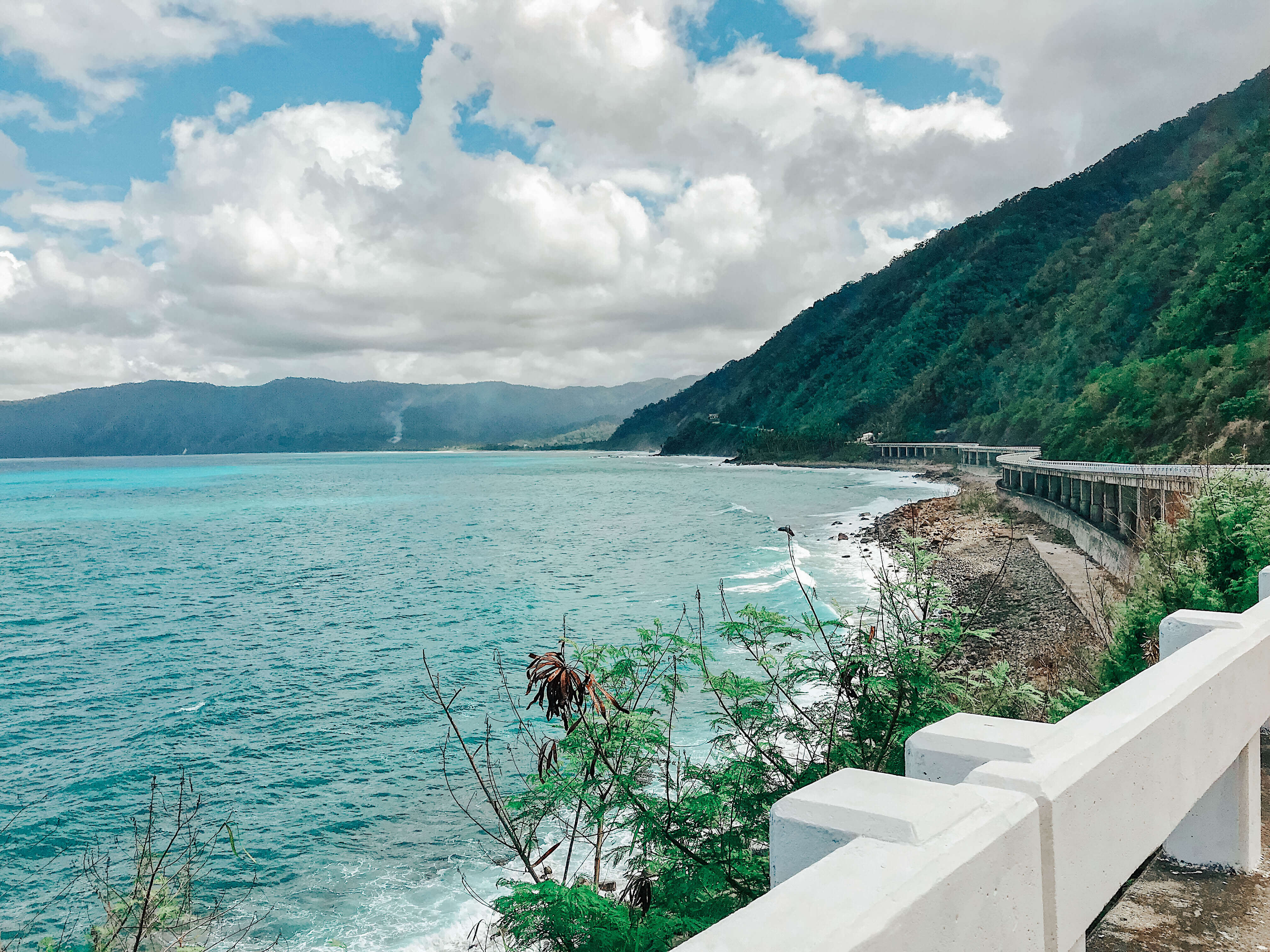 After Hannah's, Kuya Jeff gathers all of us to bring us to the next destination on his self-made itinerary.
What do you know, it's not actually too far from Hannah's Beach Resort! The next destination is Patapat Viaduct, a 1.3-kilometer long coastal bridge that connects Ilocos Norte and Cagayan Valley. At 30 meters above sea level, the Patapat Viaduct offers spectacular views that can be considered "Instagram-worthy".
We take some photos here and enjoy the cool breeze as we wait for the next attraction in line.
Read More: Exploring Ilocos Norte: Patapat Viaduct
14:00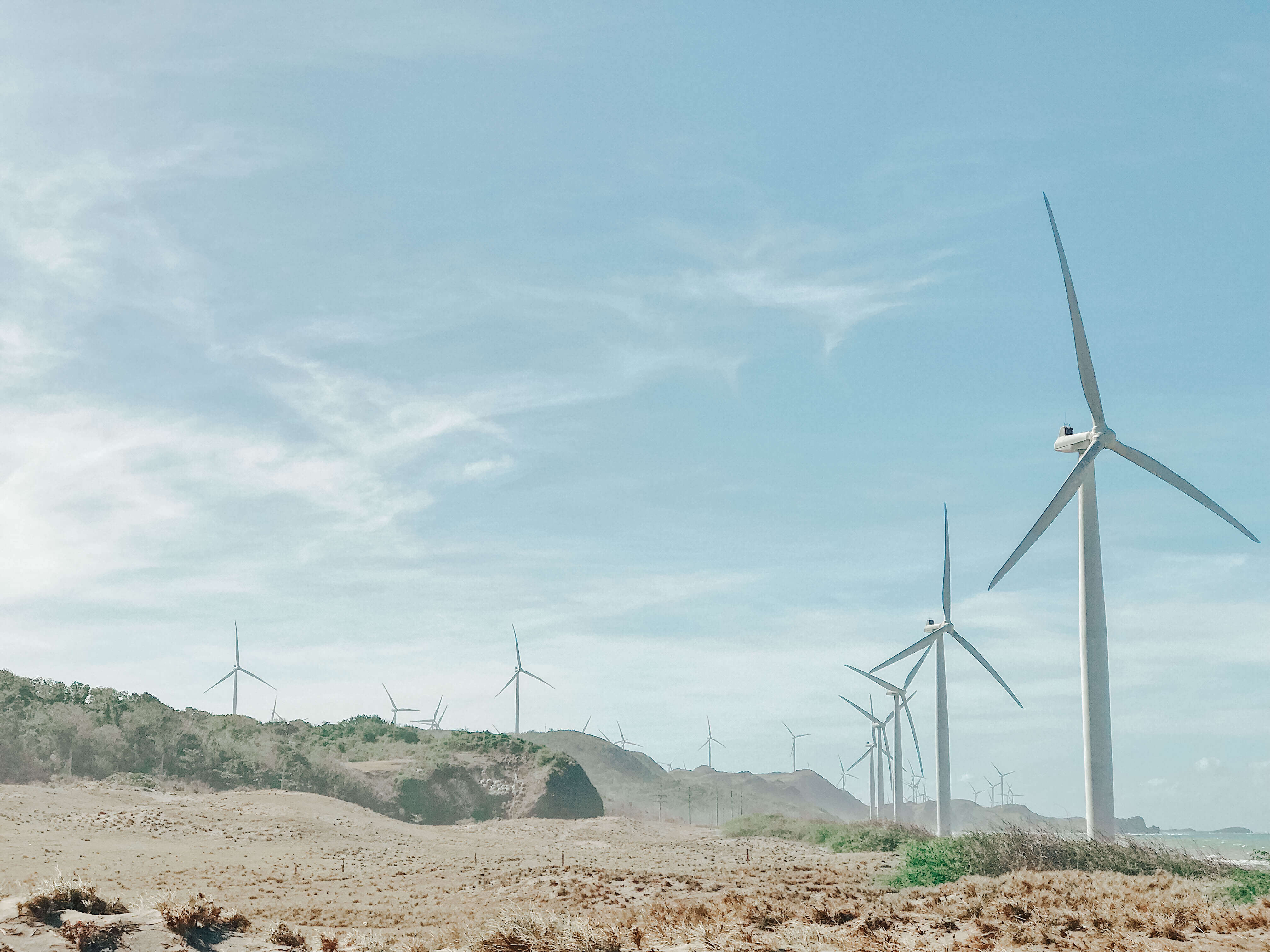 The next destination turns out to be Bangui Wind Farm.
I've always liked looking at wind farms, for the simple reason that they remind me so much of an ideal Pokemon world! Something about the naturalness of it just makes me want to whip out my old Nintendo consoles and re-play my Pokemon games.
K has a pretty hard time here though because it's so windy and sandy that the sand particles keep getting in his eye. Not to mention, since the turbines are right beside the sea, tourists have no choice but to walk across the soft, sinking sand just to take a picture. Needless to say, we have no 'proper' picture with the turbines, aside from some selfies. No surprise there.
Read More: Exploring Ilocos Norte: Bangui Wind Farm
14:40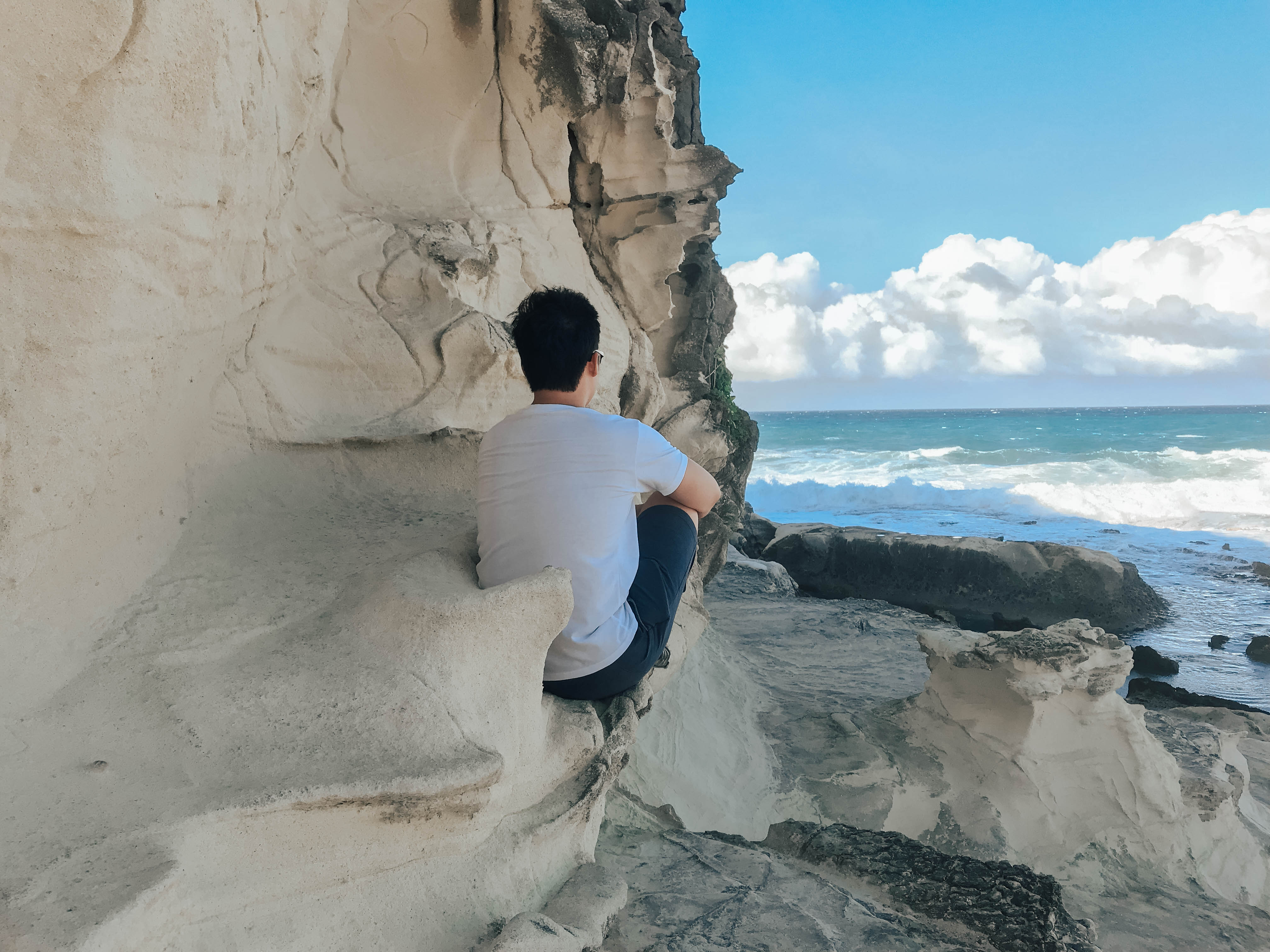 Afterwards, we head to the next destination: Kapurpurawan Rock Formation.
Now, this is one Ilocos attraction that I've never been to before. In fact, I've never even heard of it before (my professors must be shaking their heads right now if they can see this), not until my dad told me about the rocks right before I went on this trip.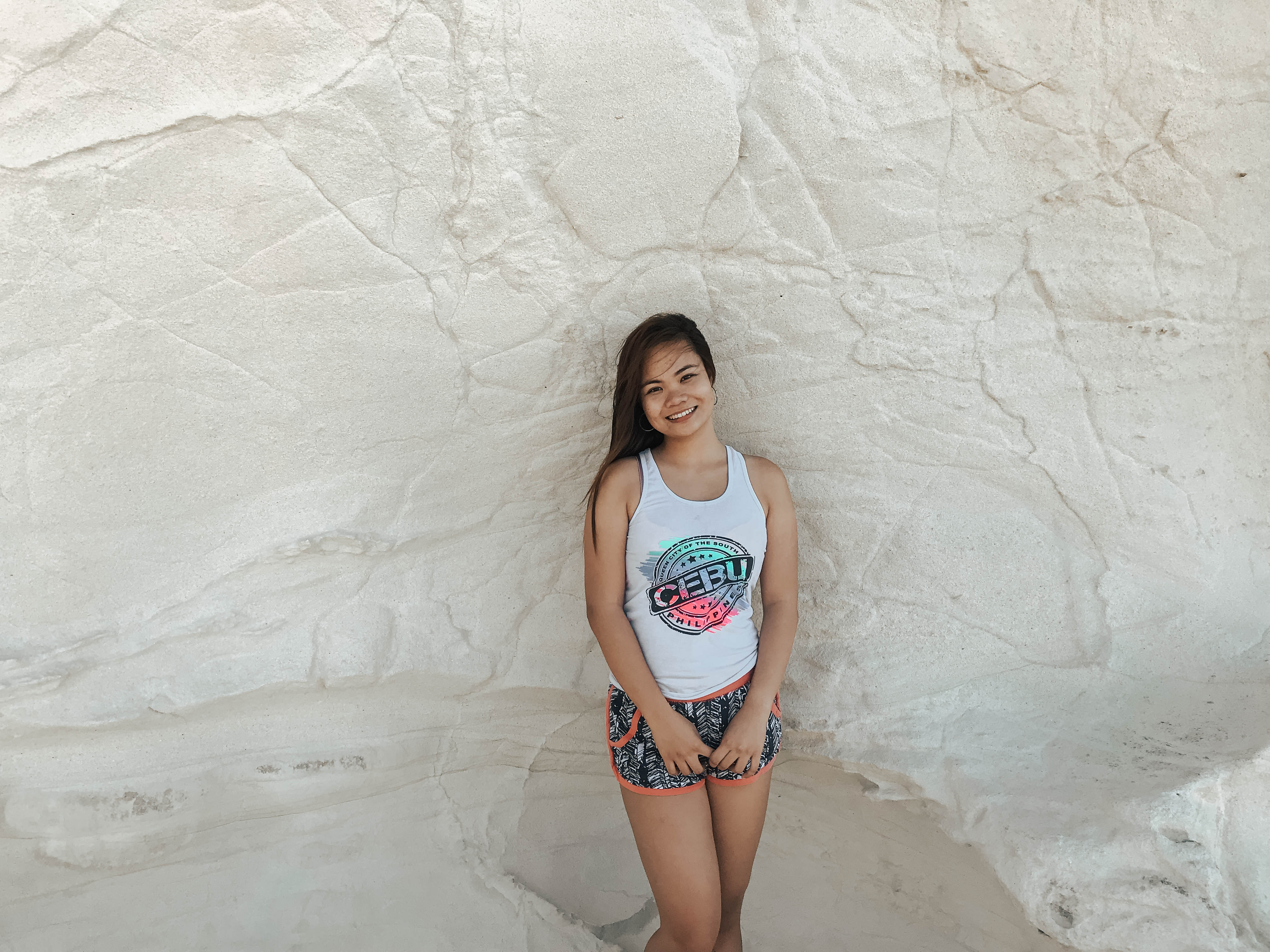 Of all the attractions on this list, I think this is also where K had the most fun. If it's not yet obvious, he doesn't like pictures very much and he'd rather take pictures of me rather than have his own pictures taken, but that isn't the case here! But then again, who wouldn't want to take pictures when you're standing on top of one of the biggest limestone formations in the whole country?
Read More: Exploring Ilocos Norte: Kapurpurawan Rock Formation
15:00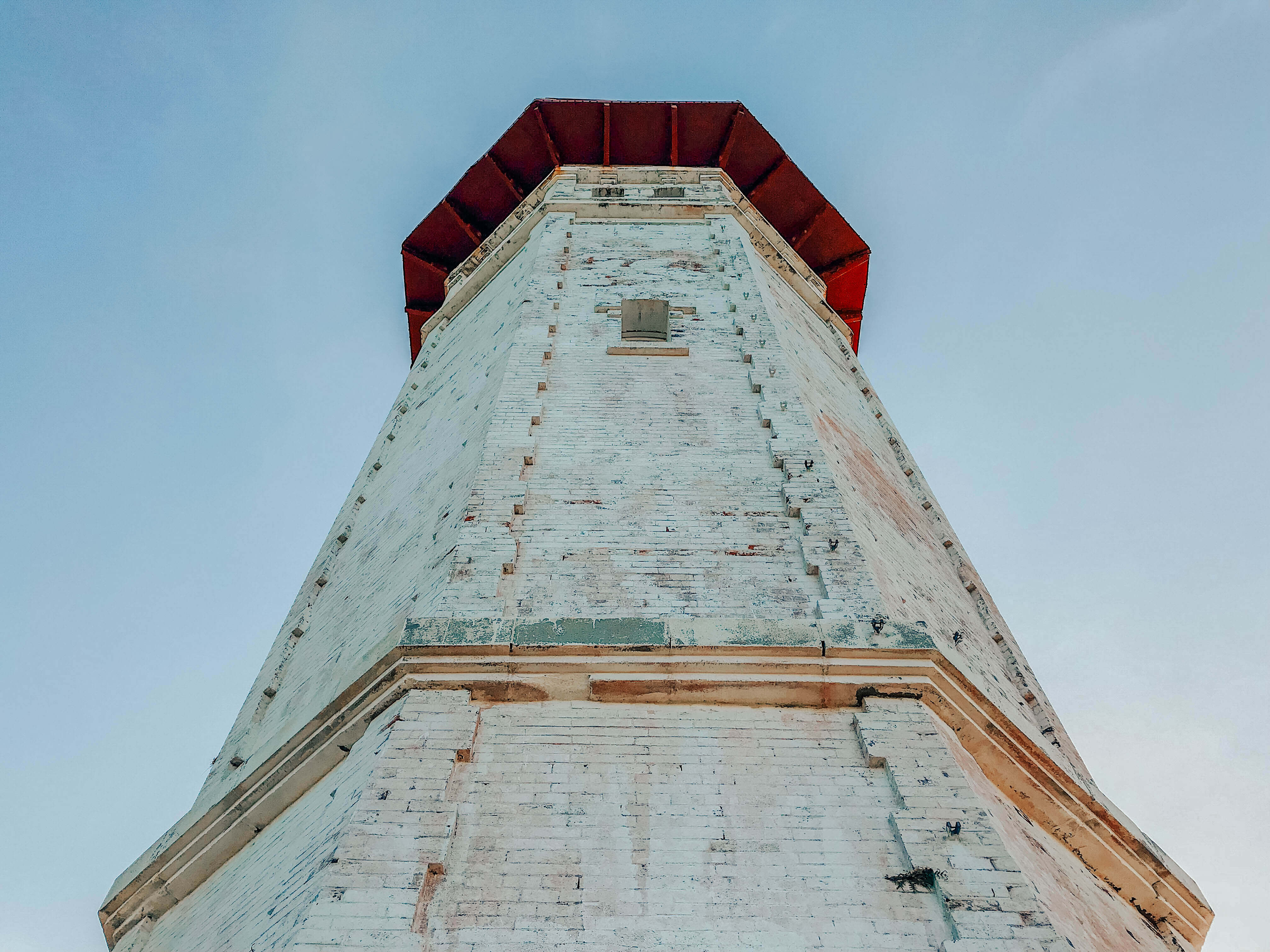 Just a 20-minute drive away lies the Cape Bojeador Lighthouse, located in Burgos, Ilocos Norte.
The lighthouse, also commonly known as the Burgos Lighthouse, was constructed in 1892 to serve as the guiding light to seafarers who have just entered the Philippine waters. It stands at 20 meters tall, offering amazing views of the West Philippine Sea.
There are a dozen or so souvenir stalls at the foot of the hill where the lighthouse is, so K and I go buy some pasalubong before leaving for the next destination. The pasalubong here are very cheap, so if you're interested in buying a lot, you may want to buy here. The colored t-shirts cost only ₱120 and the sleeveless shirts cost only ₱100 each. The designs are pretty nice too!
Read More:Exploring Ilocos Norte: Cape Bojeador Lighthouse
15:30
We're now headed back to Laoag City, but it seems like Kuya Jeff has something else in mind one again. He glances at his watch, acknowledging the time.
"Maaga pa naman," he says. "Pwede pa tayo dumaan sa Little Batanes." (It's still early, we can still pass by Little Batanes.)
A 3-minute-drive takes us to this so-called Little Batanes, which turns out to be a rocky cliff facing the ocean. 'Gorgeous' is an understatement. 'Breathtaking' can't even explain how amazing this place is. The sun setting over the horizon gives it a magnificent orange hue as the strong waves crash against the side of the cliff.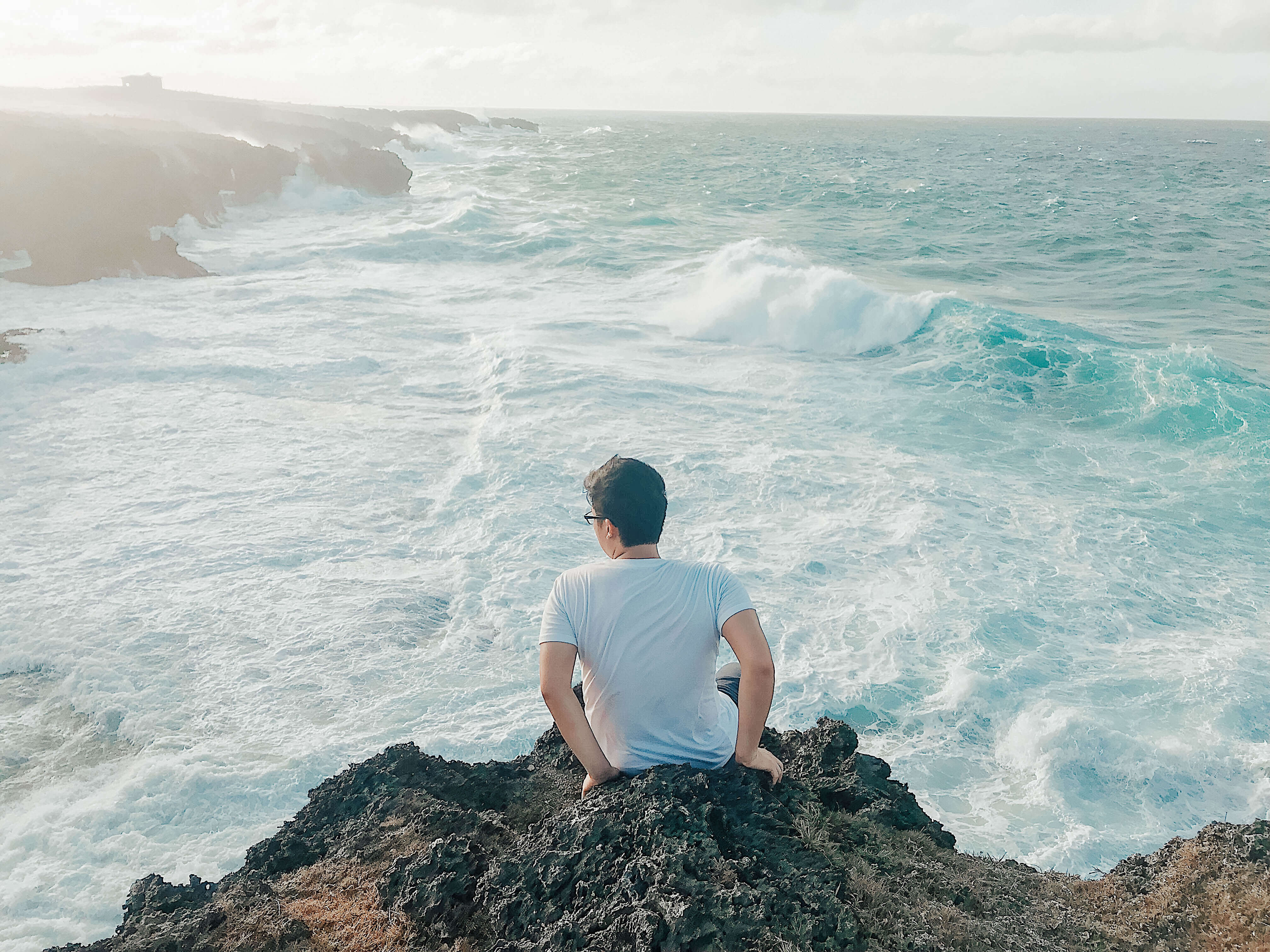 No wonder a couple decided to do their prenuptial photoshoot here! Nothing says 'romantic' better than the full view of the sunset over the ocean.
We spend a few more moments here enjoying the view and taking some photos before heading back to Laoag, for real this time. Nevertheless, what an awesome way to end this day!
Read More: Exploring Ilocos Norte: Little Batanes of the North
Day 3
Laoag, Ilocos Norte
It's our third and last day in Ilocos and today we're getting ready for some serious city tour. I'm actually pretty excited since we're going to the main reason why I picked Ilocos out of all the destinations we could've gone to this December. Curious what that is? You'll find out soon!
09:30
Vigan, Ilocos Sur
Our first stop of the day is Vigan City, arguably the most famous city in Ilocos. It's well-known for Calle Crisologo, the one street in Ilocos Norte that still remains to be a piece from the Spanish era.
Kuya Jeff drops us off here, letting us know that he's giving us 3 hours to explore the entire place. Instead of doing one attraction at a time, we're allowed to visit which ones we want and skip the ones we don't want.
So doing as he says, K and I set out to see what we can visit.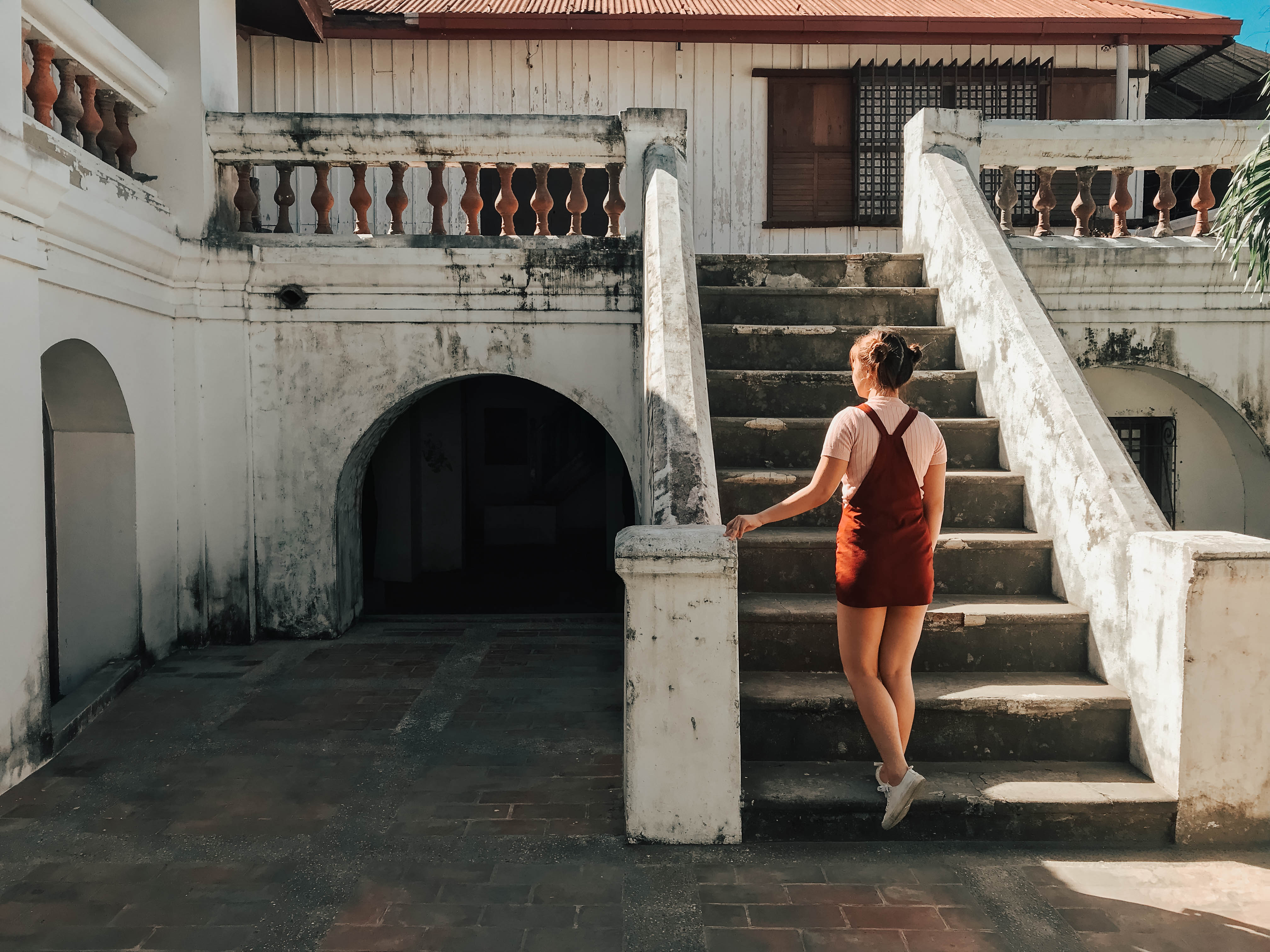 Our first stop is the Padre Burgos House.
Padre Burgos is one of the Filipino priests who fought against the Spaniards during the colonization period in the Philippines. Because of this, he was executed alongside two other Filipino priests, Padre Gomez, and Padre Zamora by means of the guillotine. The province of Ilocos Sur has kept his house in a pretty good condition and has made an effort to keep it authentic. So authentic, actually, that they even have a replica of the garrote machine that was used to cut short the poor priests' lives!
Read More: Exploring Ilocos Norte: Padre Burgos Museum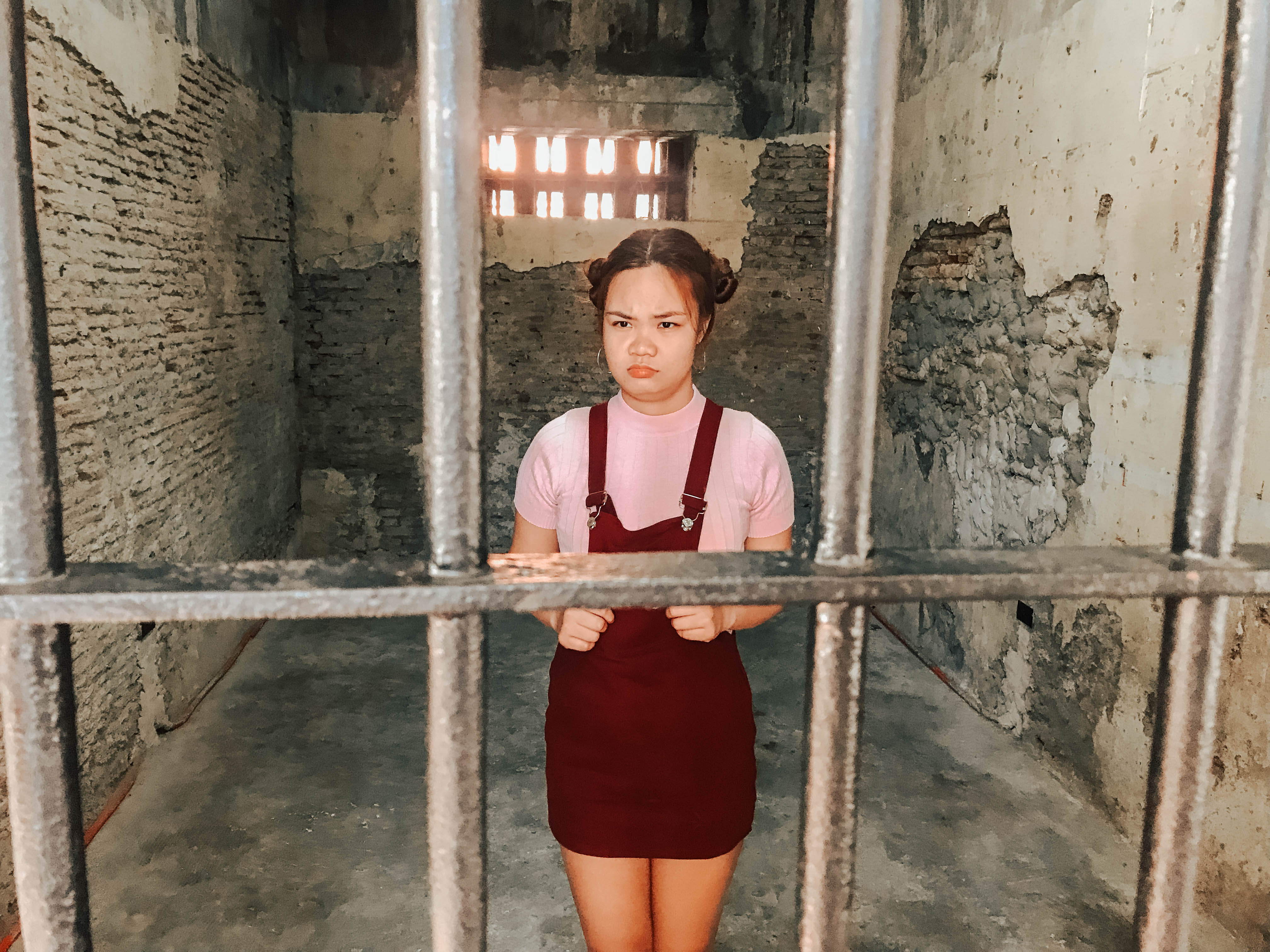 Beside the museum– and connected to it, in fact– is the old house of late Philippine president Elpidio Quirino.
Read More: Exploring Ilocos Norte: Elpidio Quirino House
We walk along the street, in search of Calle Crisologo. Passing by Salcedo Plaza, we see the dancing fountain of Vigan, but of course it's only activated at night. We also pass by Burgos Plaza, another famous Plaza here in Vigan.
K is amazed to see that even fastfood restaurants like McDonald's and Jollibee are designed to look like a Spanish era building.
10:30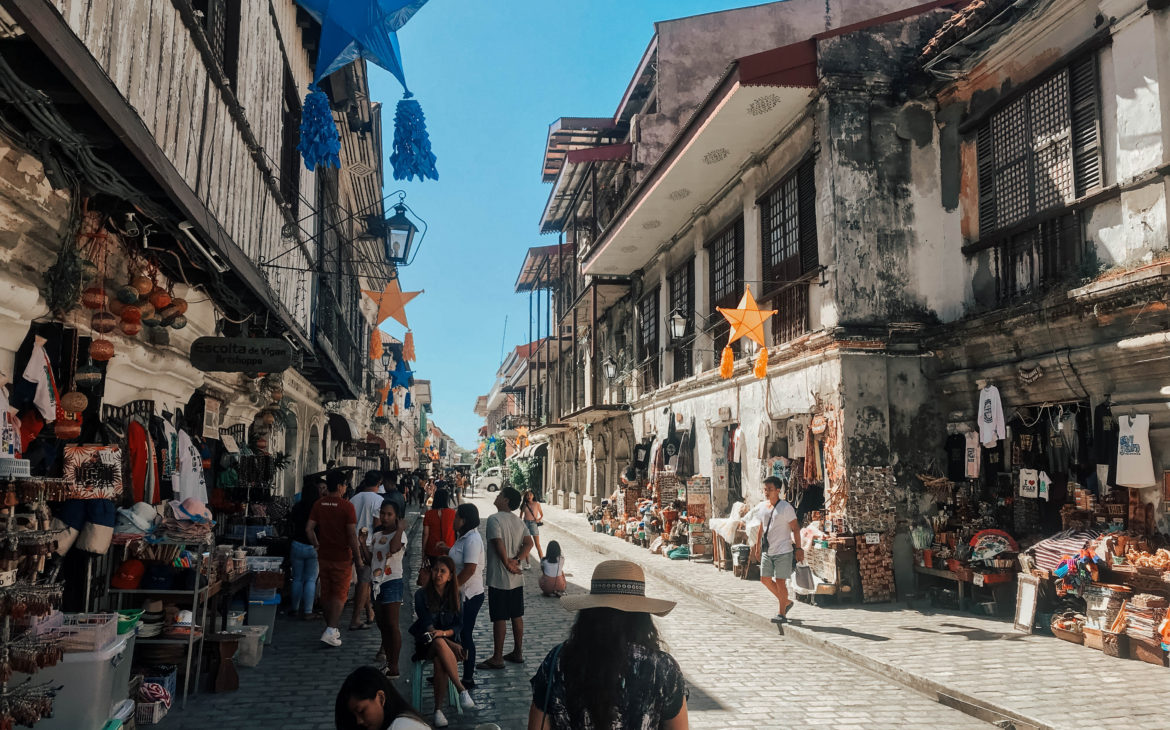 Finally, we arrive at the world-famous street. I'm honestly saddened to see that Calle Crisologo has turned into nothing more than a pasalubong street. Was it always like this? It's not how I remembered it. I know it's a lot more beautiful at night but I didn't expect to see its daytime scene like this.
This is probably a controversial opinion, I know, but I personally find it hard to appreciate the architecture of a place when it's littered with so many stalls and so many peddlers selling all kinds of souvenirs. It's fine to have maybe a few stalls at the 'entrance' or 'exit' perhaps, but to have almost the entire street filled with them is not okay, at least in my opinion.
If you're looking for cheap pasalubong in Vigan though, this is the place to go. As for K and I, we trudge forward, heading to the last place on my list.
11:00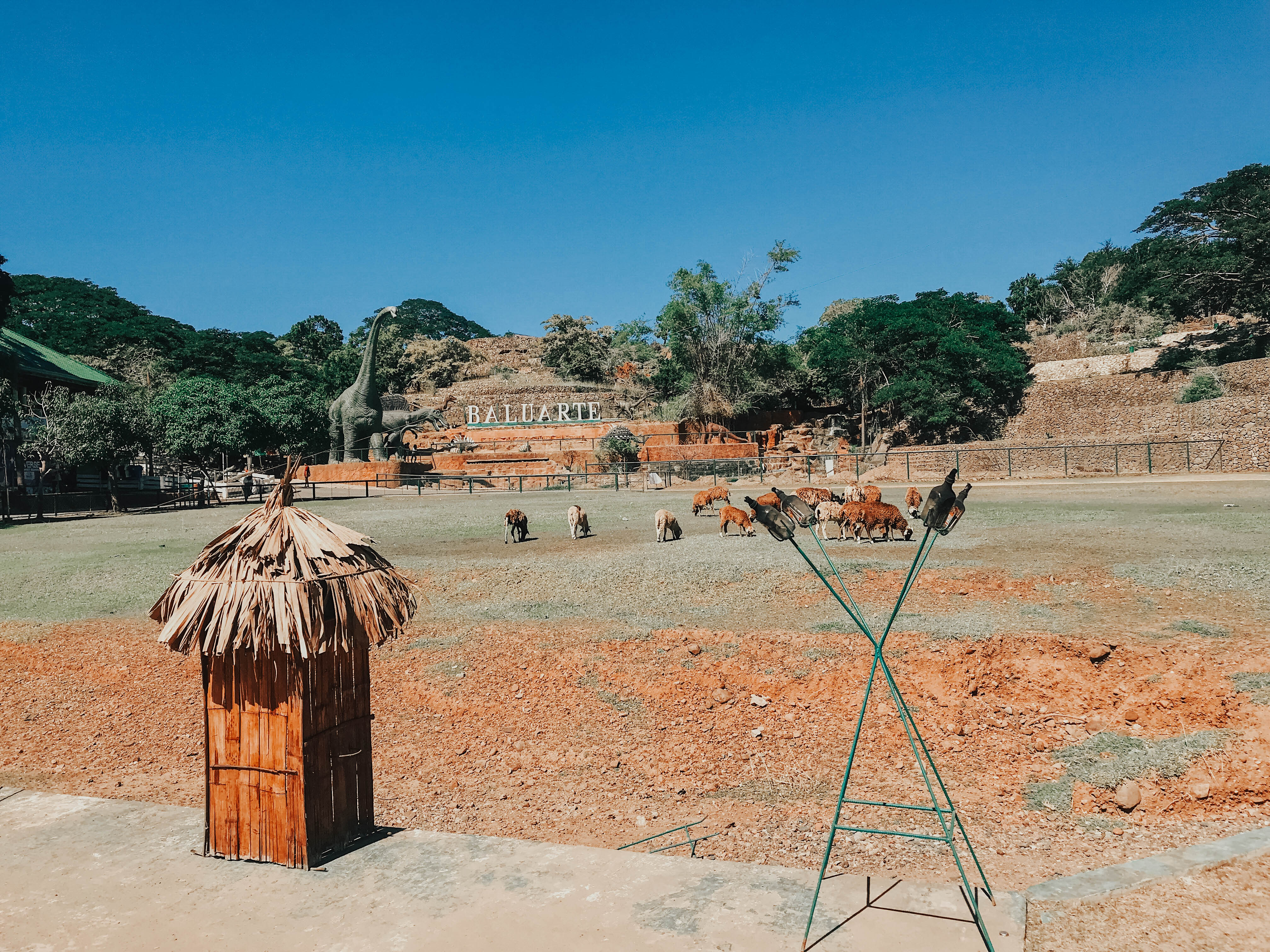 Remember what I said about going to Ilocos for one specific place? It's actually Baluarte ni Chavit. Specifically, I wanted to see the Bengal Tigers once again. I have really fond memories of this place (in fact, it's one of the very few Ilocos memories that I have) so I was really looking forward to visiting.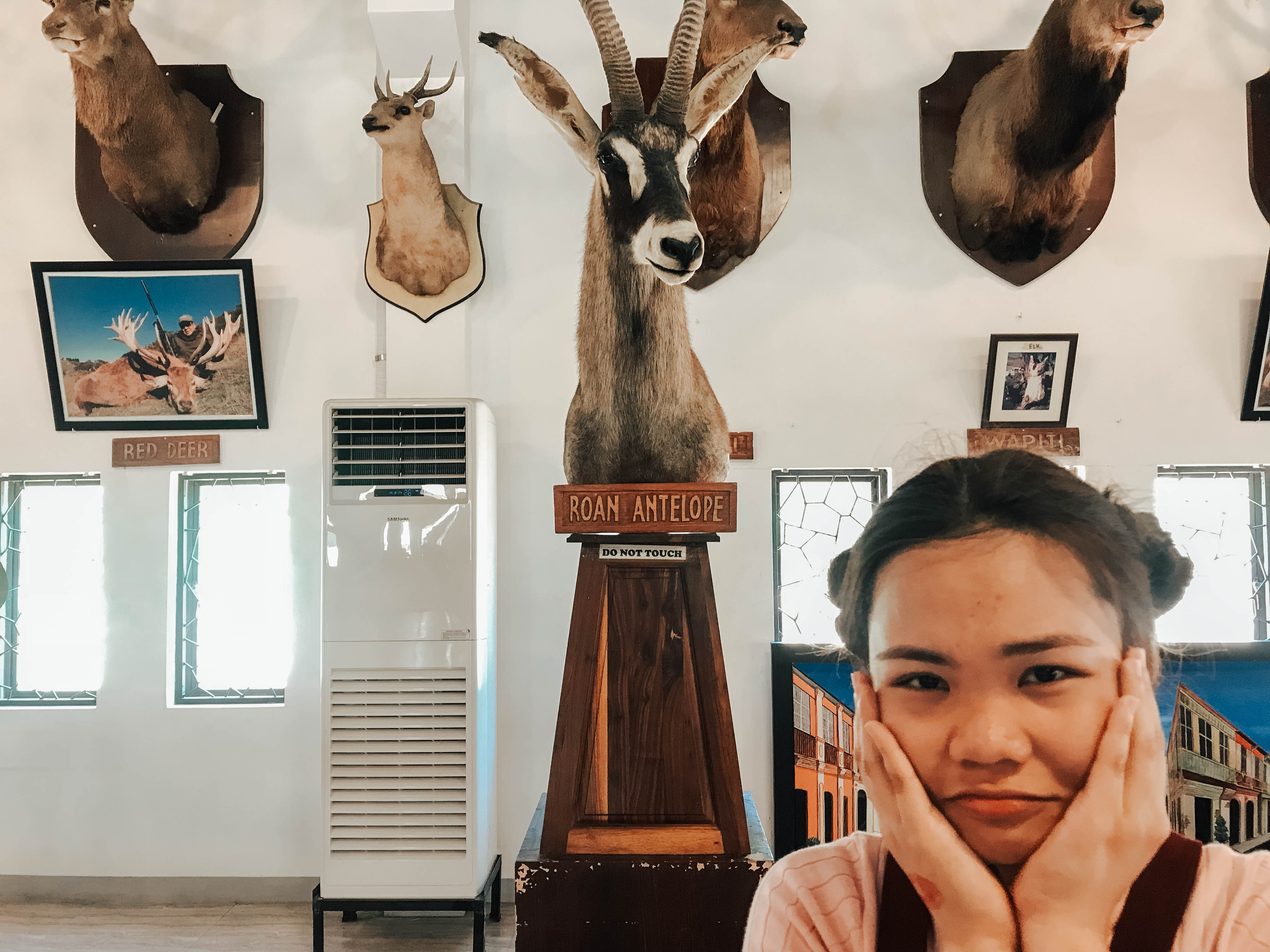 Needless to say, my memories of this place have taken a 180-degree-turn. I'll have to reserve my thoughts for a separate blog post, though. Anyway, we stay here for around 45 minutes before heading back to the town.
Read More: Exploring Ilocos Norte: Baluarte ni Chavit
12:00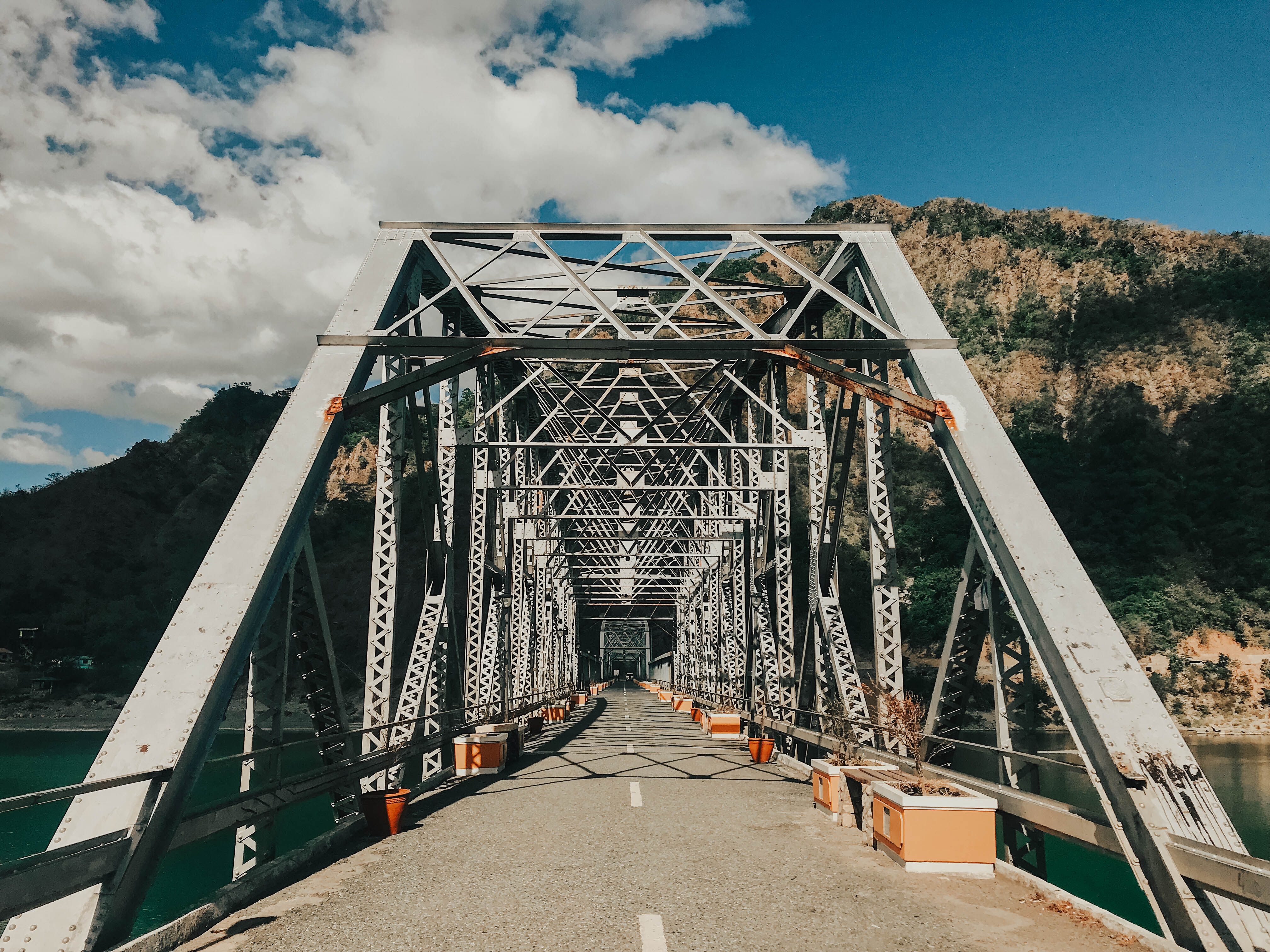 There's one more stop before we go back to our beloved Manila.
The Old Quirino Bridge, an old 456-meter camelback bridge constructed before the World War II and named after the late Ilocano president, Elpidio Quirino. The bridge connects two mountains over the Abra River and serves as an icon for Ilocos Sur. Few motorists pass through here since the construction of the newer Quirino Bridge. Nowadays, it's mostly tourists who stop by here to take pictures of its majestic view. The other vans seem like they come from other travel agencies, actually!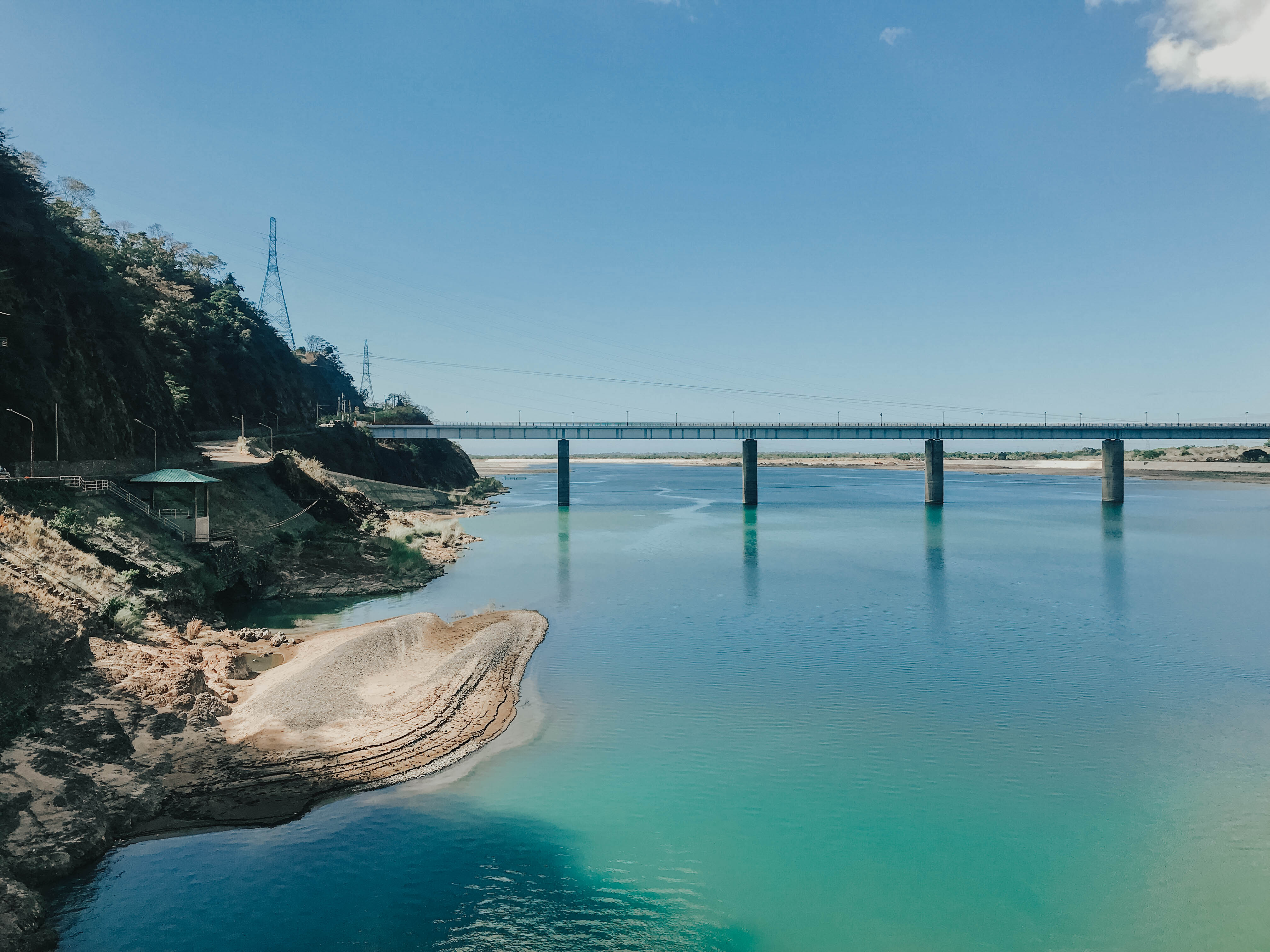 Thought that was already the last stop? Nope, Kuya Jeff has one more surprise up his sleeve.
About an hour from the bridge, we stopover at a grape farm somewhere in La Union. It's no longer part of Ilocos Norte, but it's still a province under the Ilocos region. We got to walk around the vineyard and even take a sip of their delicious wine!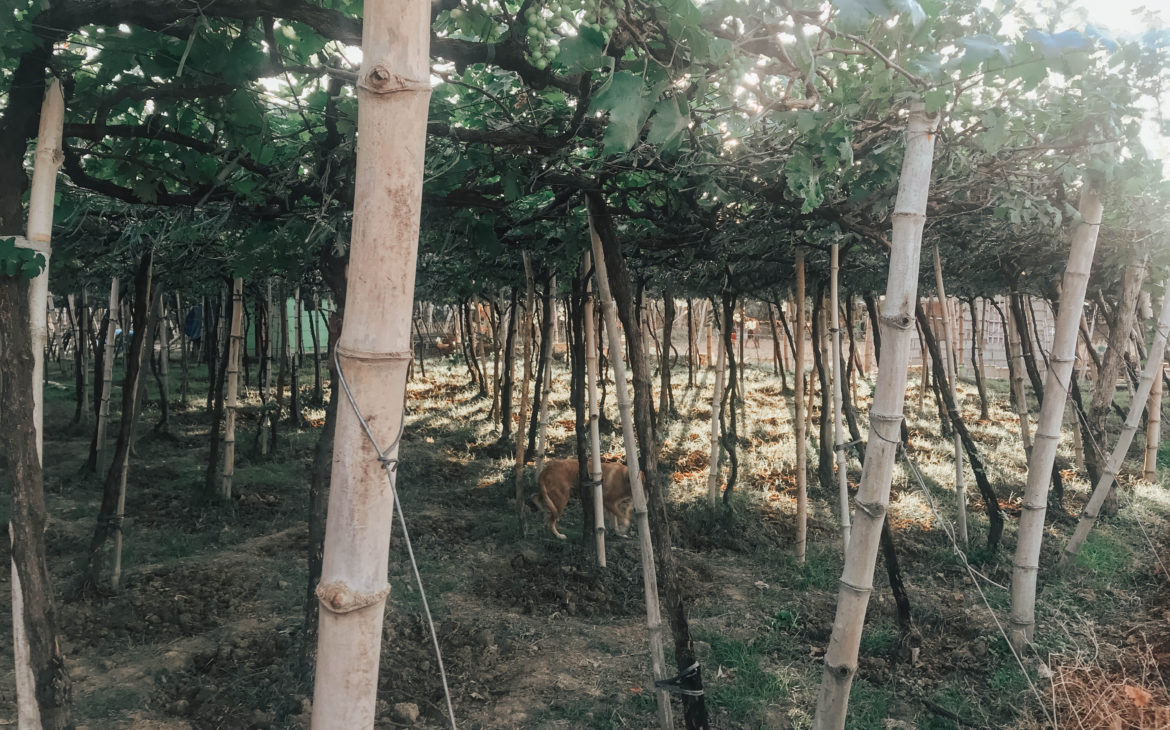 Read More: Dreams & Destinations Travel Agency Review
And that's it for our Ilocos Norte Tour! We hope you enjoyed reading this travel diary! To stay updated on my latest adventures, don't forget to follow me on Instagram, Twitter, and Facebook! You can also send me an email at [email protected].
P.S. This is a work in progress. I will update this post with links once the other articles are up! Thanks for understanding!