Last Updated on November 8, 2021 by Ran
Kat and I woke up bright and early today, fully re-energized to go on the trip!
Nah, just kidding.
We woke up pretty late, like around 6AM. We hurriedly dressed up, had our breakfast, and we were out the door and shortly after 8AM.
Before that, we still had to print a copy of my passport because, ha, guess who forgot all her identification cards at home? Man.
We also had to hurry because Kat's father had warned us about the heavy traffic at C5, where we were going to pass. We still had to stop by a nearby supermarket to buy locks for our suitcases, though, because as giddy as we were, we actually forgot to buy locks. Don't forget to buy locks, people!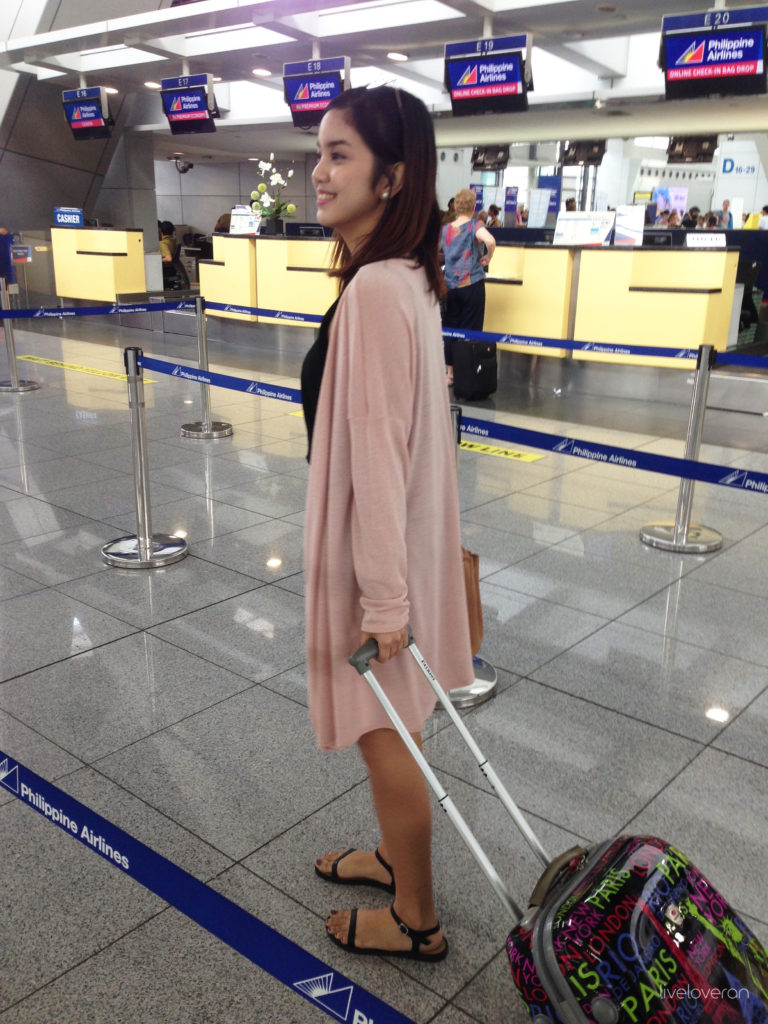 Ninoy Aquino International Airport: Terminal 3
Thank goodness we arrived pretty early at NAIA terminal 3, despite the traffic. We got there at around 10:30 AM, and our flight wasn't until 2:00 PM. Normally, this wouldn't be really early, but since we had already done our online check-in, we literally had nothing else to do at the airport but eat and chat while waiting for the boarding time.
Of course, since this is also our first airplane trip together, we took our time in taking photos at the airport. Best friend goals, anyone?
We couldn't help but feel excited about this trip. After all, it's Coron!
Located at the northern part of Palawan, Coron Island is one of the most popular beach destinations in the country. With its beautiful waters and splendid scenery, Coron is a place where many tourists have spoken of their unforgettable experiences.
Knowing that, and considering the fact that this is my first trip with my best friend at university, who wouldn't get excited, right?
selfie straight from the runway
Erika and her boyfriend arrived a few hours later, like, right on time. We then boarded the shuttle service to the plane together. Since Philippine Airlines' passengers usually board on ground level, there was no need for a connecting tube. Aww, I really like connecting tubes! Well, there's your useless fun fact for the day.
look at how tiny this plane is
To be honest, we were really surprised by how tiny the plane was. There were only 14 rows of seats with two seats each. In fact, it was so small that there was only one entrance to it. Just imagine how small it was! I found the experience generally pleasant, though.
Even though the plane was pretty cramped, the flight attendants were quite amicable and the ride was pretty smooth. We did experience a few moments of turbulence, but nothing too alarming. The best part was that we were given free beef buns and water. Oh, the beauty of using a full-fledged carrier. Hooray for food!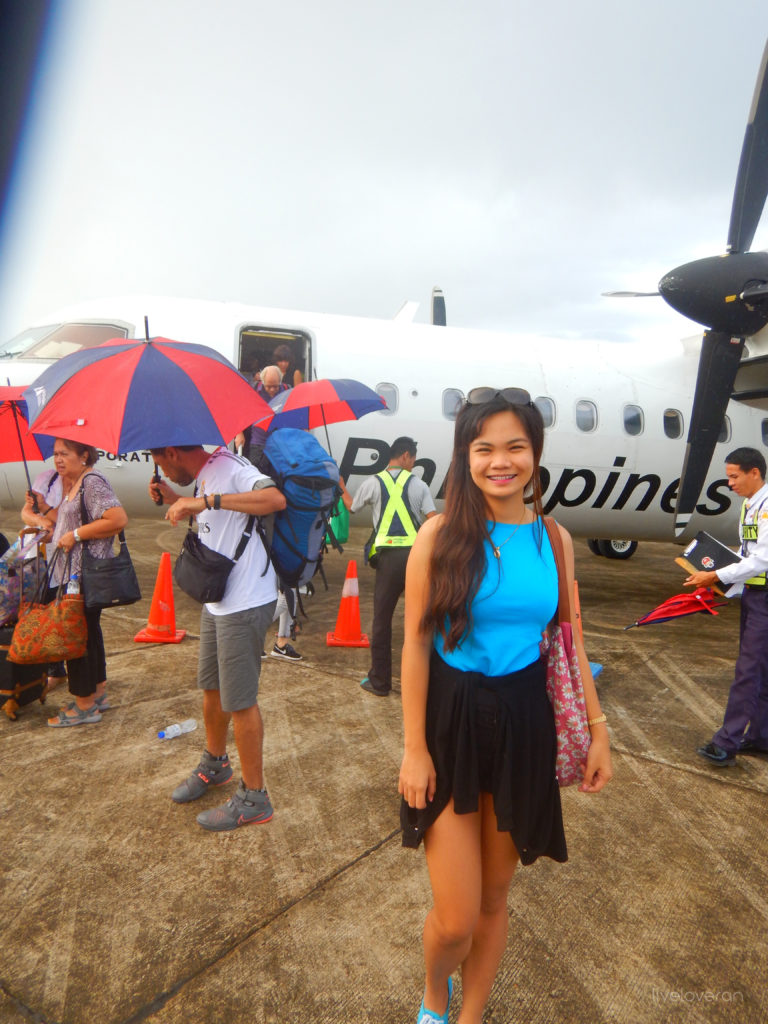 Francisco B. Reyes Airport (Busuanga Airport)
We arrived at Busuanga Airport a little before 3:00 PM, which is honestly a bit earlier than we expected. There was even a slight drizzle when we arrived, so we were worried that it was going to turn into full-blown rain, but it did disappear in a while.
Busuanga Airport is quite a small place, even compared to the Butuan Airport. There are no chairs in the arrival area at all, and there's no ATM anywhere in the area. Don't worry though, there are ATMs in the city, but I had a brief moment of panic there when I saw just how rural everything was.
Busuanga Airport (c) Mela De Jesus
Thank goodness there was already somebody from the travel agency waiting for us with a van, to take us to the hotel. After the 30-minute ride, where we watched a video featuring Coron, we finally arrived at our accommodation for the 4D3N trip: Coron Ecolodge.
Coron Ecolodge is located a small, 2-star hotel located along Coron municipality's main road, Calle Read. For a two-storey, 21-room hotel, it's a pretty nice place. Nothing fancy, but not shabby, either. I think it's perfectly acceptable for the P7,000 all-in package, which already includes the transfers and tours.
inside the van, on the way to the Ecolodge
We were given a bit of time to get ready, before we went off on the first itinerary of the trip: a tour of the city of Coron.