Last Updated on November 8, 2021 by Ran
La Union, August 12
09:51
K and I get a late start today, all thanks to moi. We're checking out in a little over two hours, so we just wash our face and brush our teeth and head out to take some photos of the resort in the daylight.
I still can't stop gushing about how nice, pretty, and sulit Puerto de San Juan is! Nine of us are staying at the cabin, which means we're only paying ₱735 each. Talk about a steal!
The 'cheapest' place I've ever stayed at in terms of quality:price ratio was GC Suites Hotel at Cagayan de Oro last year, where I paid only ₱850 for a 'corporate solo' room, with A/C, flatscreen w/ cable, fast wi-fi, and free breakfast.
I thought that was cheap, and then here we discover Puerto de San Juan. Sure, this resort doesn't have free breakfast and the wi-fi (which is actually pretty fast) is only available at public places, but the room is super spacious, the resort looks aesthetically pleasing, and its amenities are the real deal. Not to mention, that live band last night totally sealed the deal for me.
10:15
There's really only one con that I can see in this place… and it's pretty huge.
The obstacle course.
And it's much worse than we thought last night. In the daylight, it becomes so much clearer just how horrible the flooding is in the area.
K actually comments, "You went here for the beach but all your pictures show a flood." Fair point.
In order to avoid wading through the flood (I honestly don't mind, but K wouldn't have any of it), K and I pass through the sides. It may be muddy, but at least we're not sunk in knee-length dirty water, I guess.
But I guess even this slight inconvenience is tolerable given how nice and cheap Puerto de San Juan is.
The whole place is absolutely flooded.
The restaurant itself is situated in front a row of villas. There are designated smoking areas all throughout the resort, which is good news for those who can't help but light a stick wherever they may be. The resort is also just a few meters away from the beach. This is the path leading towards the beach area, just past the swimming pools.
Unsurprisingly, due to the inclement weather, we're unable to spend any time on the beach. It seems like it would be pretty relaxing to stay here on a sunny day, though! Puerto de San Juan even has a volleyball net, if you're interested in a game of beach volley.
Of course, this only applies to sunny days. Sigh.
10:45
Since we have nothing else to do, anyway, K and I decide to eat brunch at the restaurant. Yay! I've been excited for this since last night, since I saw on their menu that they have an all-day breakfast starting at ₱180. Daing na Bangus, here I come!
As always, I order Daing na Bangus and coffee. K gets Beef Tapa and orange juice.
The coffee is way too bitter for my liking (even with 5g of creamer and 3 tsbp of white sugar) but I find the rest of my meal really yummy!
Our orders come with a small serving of salad as a side dish and two sunny-side up eggs, which are both cooked malasado. The garlic rice is also very tasty. On the other hand, the Daing na Bangus could've been marinated a bit more, but for the price, I really can't complain.
12:20
Check out time!
Puerto de San Juan is still very flooded. It's a good thing we didn't have to go to the front desk anymore to check out.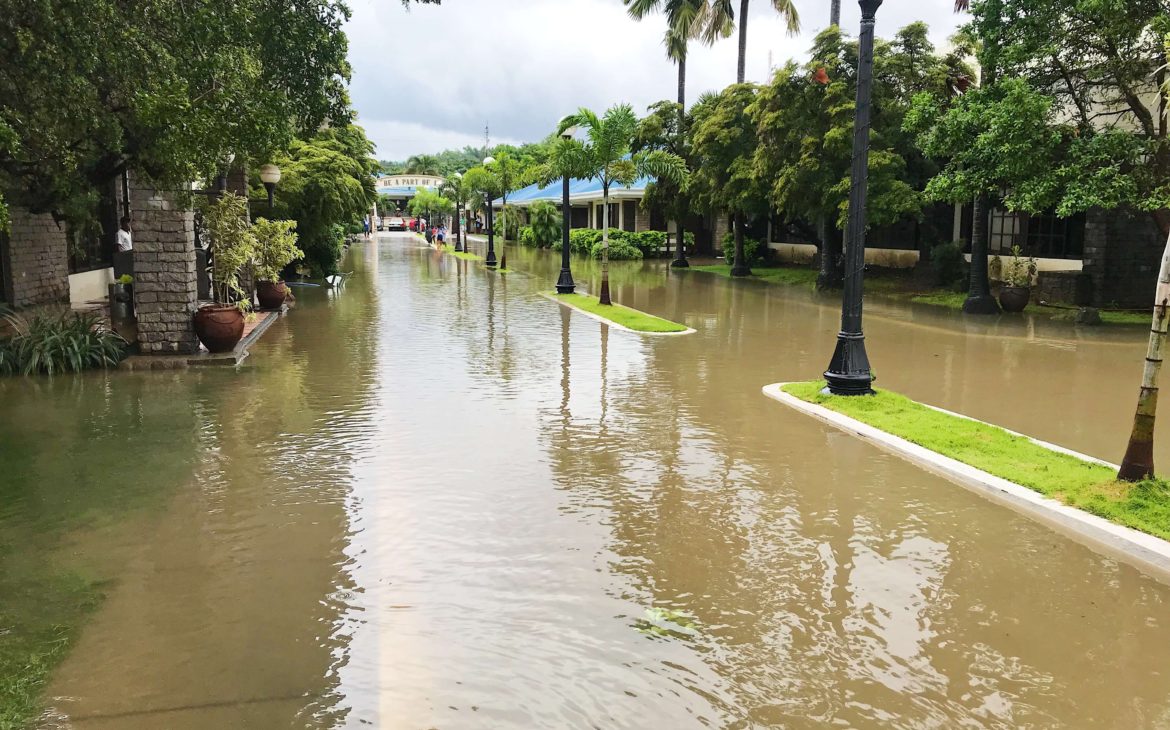 Since we're all orgmates (at least, except for K), we all decide to have our individual photos taken as a sort of souvenir for this trip. After being unable to decide where to take our pictures, we finally settle on something.
Where else but PSJ Water Park, which is Puerto de San Juan's very own mini waterpark.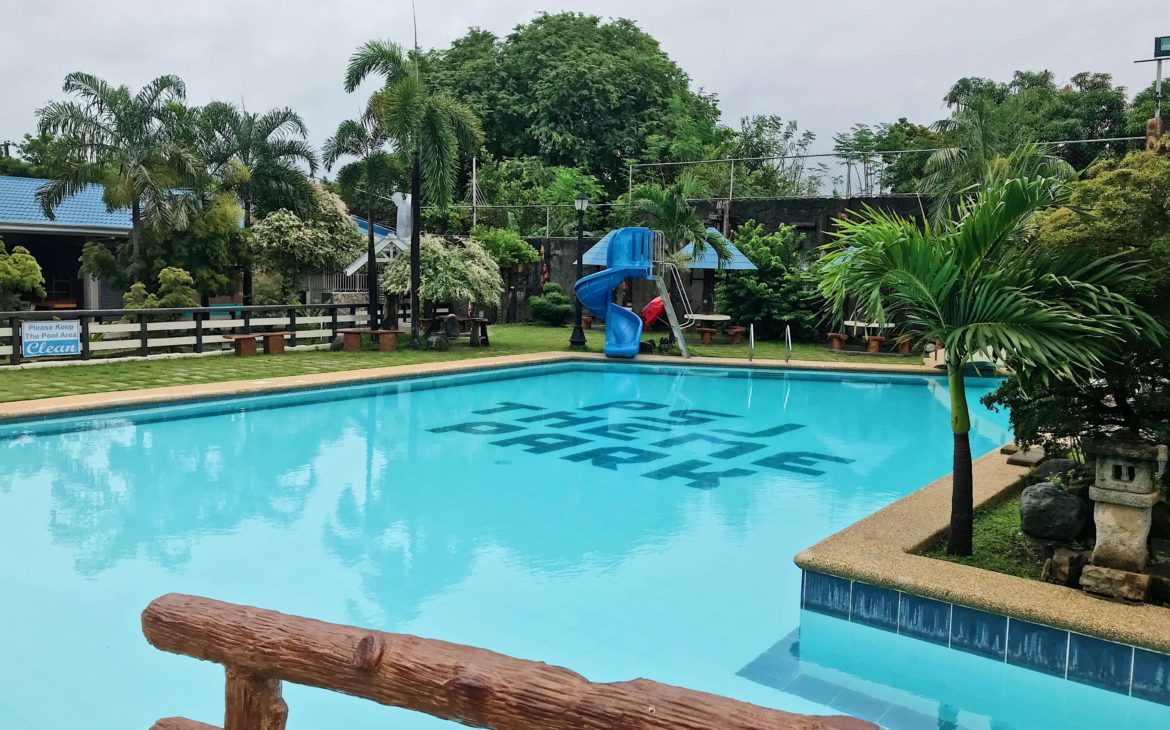 13:26

After taking a couple a lot of pictures, we're off the San Fernando City to board the next bus back home. Jeepney fare costs ₱15. The driver drops us off in front of a Dunkin' Donuts. K and I buy some munchkins to take with us on the ride, and then hail a tricycle to take us to Dominion Bus Terminal for only ₱25.
We ask the guy at the counter what time the next bus arrives, and he says 2:30PM, and they leave every hour. But just as we were sitting down, a bus suddenly arrives and we get on. By 14:00, K and I are already on our way back to Manila.
Pampanga, August 12
17:40

We stop over at Dau, Pampanga and I buy some chicharon from a vendor that enters the bus. This may seem kinda silly and a bit random but I've been trying to find the best chicharon recently. Do you know where the home of the best chicharon is? Let me know below!
Manila, August 12
19:22

And we're back to our beloved Manila.
K admittedly didn't enjoy this trip that much, since we weren't able to do… anything, actually, due to the bad weather. Not to mention, he had lost an item on our way to La Union.
Nonetheless, I still think this trip, La Union 2018, is worth a mention on this blog! After all, memories are still memories, regardless of whether they're good or bad.
Have you ever had a trip 'ruined' by unfavorable weather? Feel free to share your own experiences in the comments!
---
To stay updated with my latest Travel Diary, don't hesitate to hit that subscribe button! I'll see you soon! 💕
til our next adventure,