Last Updated on November 8, 2021 by Ran
While most people see Ilocos Norte as the place to go if you want to visit historical or religious sites, there's also no shortage of activities for those who seek adventure.
In fact, one of Ilocos Norte's much-anticipated attractions is its various sand dunes, such as the Paoay Sand Dunes in Paoay.
Paoay Sand Dunes
Now, Paoay Sand Dunes is the less popular of the sand dunes stretches in Ilocos Norte. The older, more popular one is La Paz Sand Dunes, an 85 square kilometer stretch of sand dunes that encompass a large part of southern Laoag. The two sites are both very similar and very different – similar in terms of activities but different in terms of the dunes themselves. If you prefer to go somewhere nearer to the city, choose La Paz Sand Dunes.
For our Ilocos Tour 2018 though, we went to Paoay Sand Dunes as part of our prepackaged join-in tour.
Location
Paoay Sand Dunes is located in the municipality of Paoay, almost right next to the famed Malacanang of the North.
How To Go To Paoay Sand Dunes
It's easier to go to Paoay Sand Dunes if you're on a private vehicle or a join-in tour.
If you're going to take public transportation though, it's fine too. Since Paoay Sand Dunes is just near Paoay itself, you can simply take any bus going to Laoag and stop at Paoay Bus Terminal. The fare varies per bus company, but on average, it's roughly 800 PHP (16 USD) for a 10-12 hour trip. Once you arrive at the terminal, just hail a tricycle for 200-300 PHP (4-6 USD) and you'll get there in 20-30 minutes.
Price and Activities
There are various activities for those who decide to drop by the sand dunes, but all guests have to pay for the ATV ride first, which costs 2500 PHP (50 USD) per vehicle. The fee already includes a 30-minute sand dunes ride in a 4×4 ATV vehicle and unlimited sandboarding.
Each vehicle can accommodate up to 5 guests so it comes down to around 500 PHP per person if you have a full group. If not, you'll have to cough up the entire amount for the vehicle.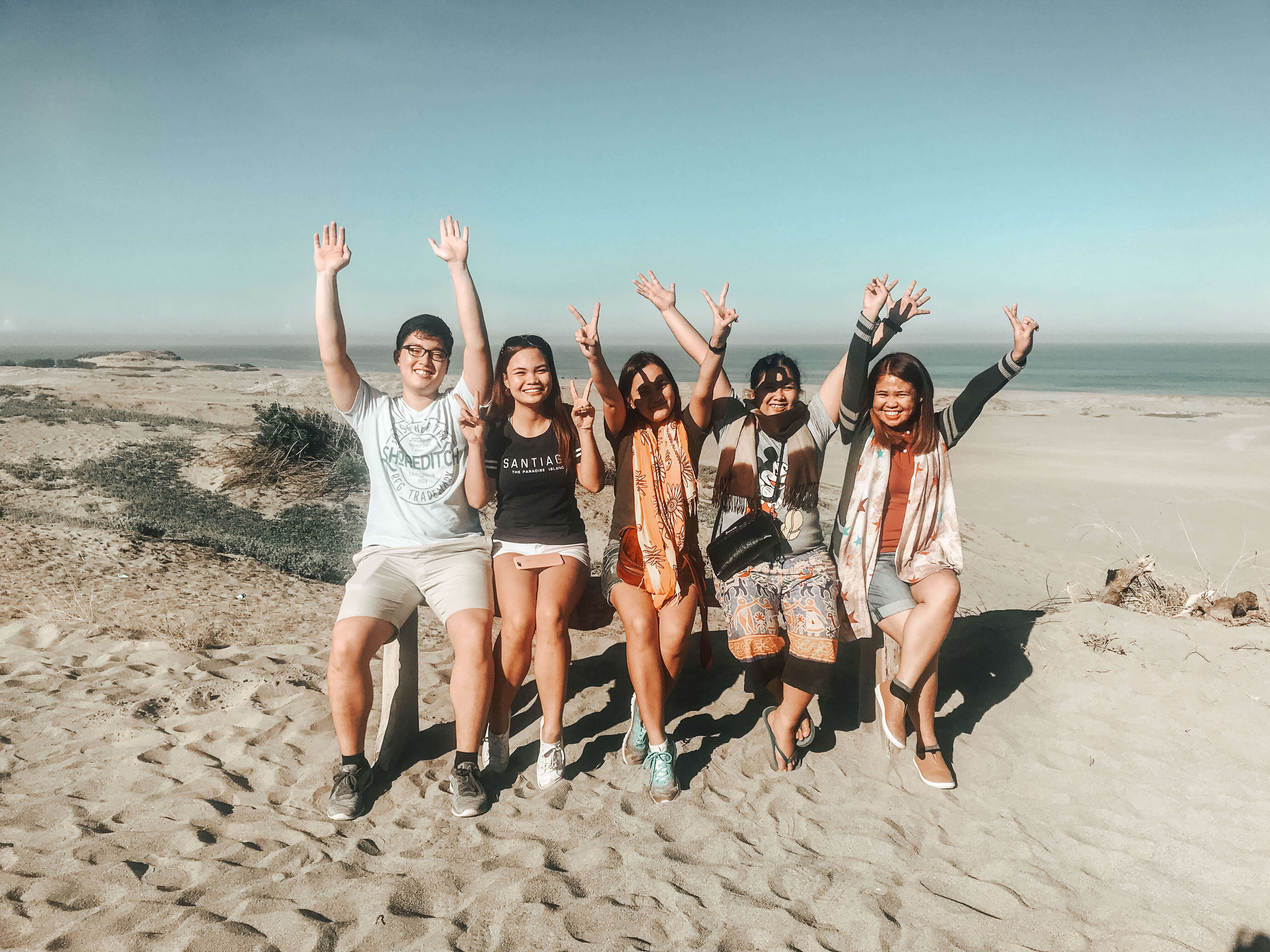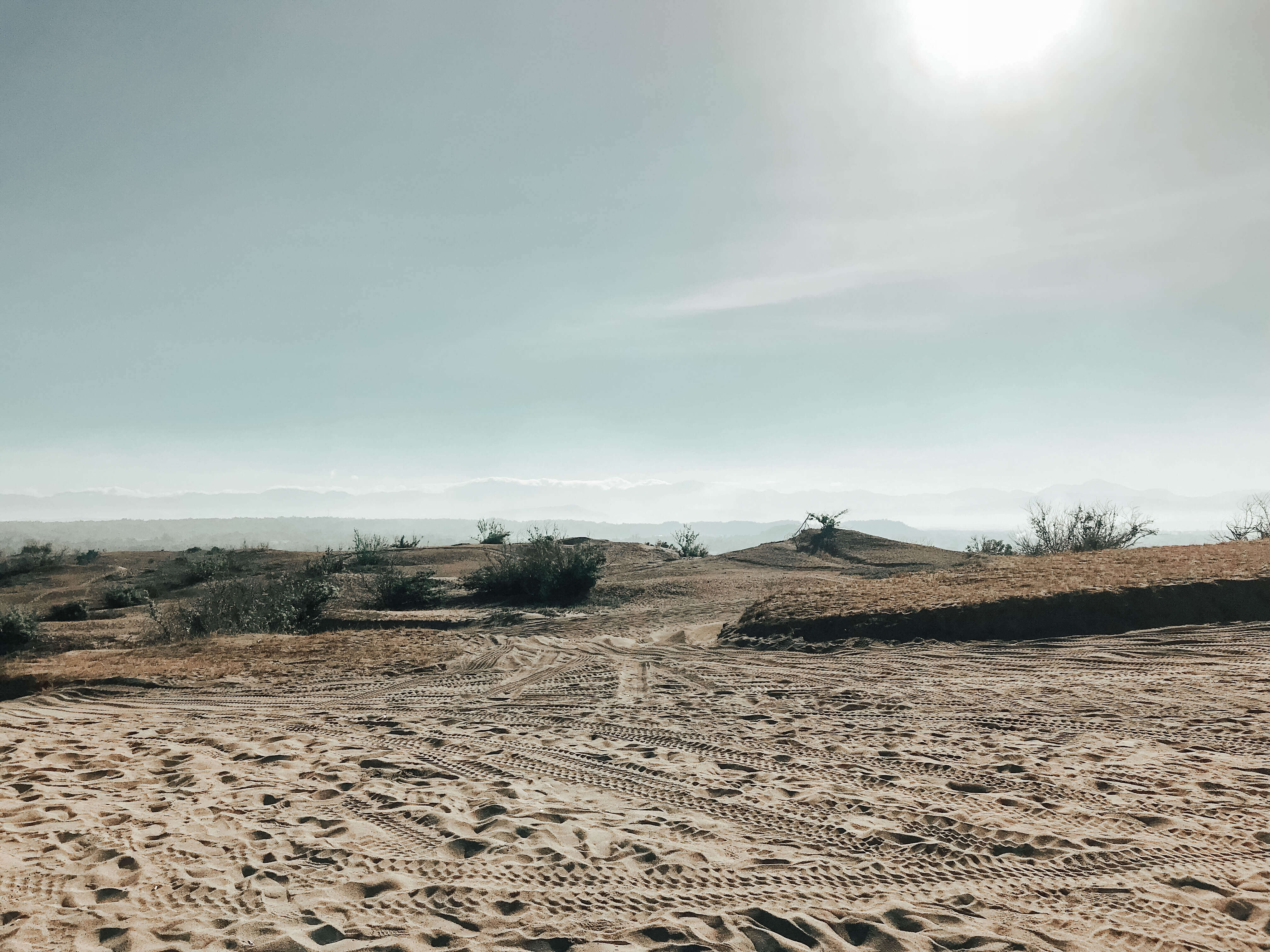 I was a bit hesitant at first since ₱2500 for a 30-minute ride for two people seemed too expensive for me. I like being a frugal traveler, after all. But there was a group of three women in our tour group who also wanted to try out the ATV ride, and since they needed two more, we decided to give it a try.
Paoay Sand Dunes Experience
Those who know me well know that while I love a good adventure every now and then, I'm not exactly a daredevil. Hence, I wasn't too psyched when I found out that Paoay Sand Dunes was going to be our join-in tour group's very first activity in Ilocos.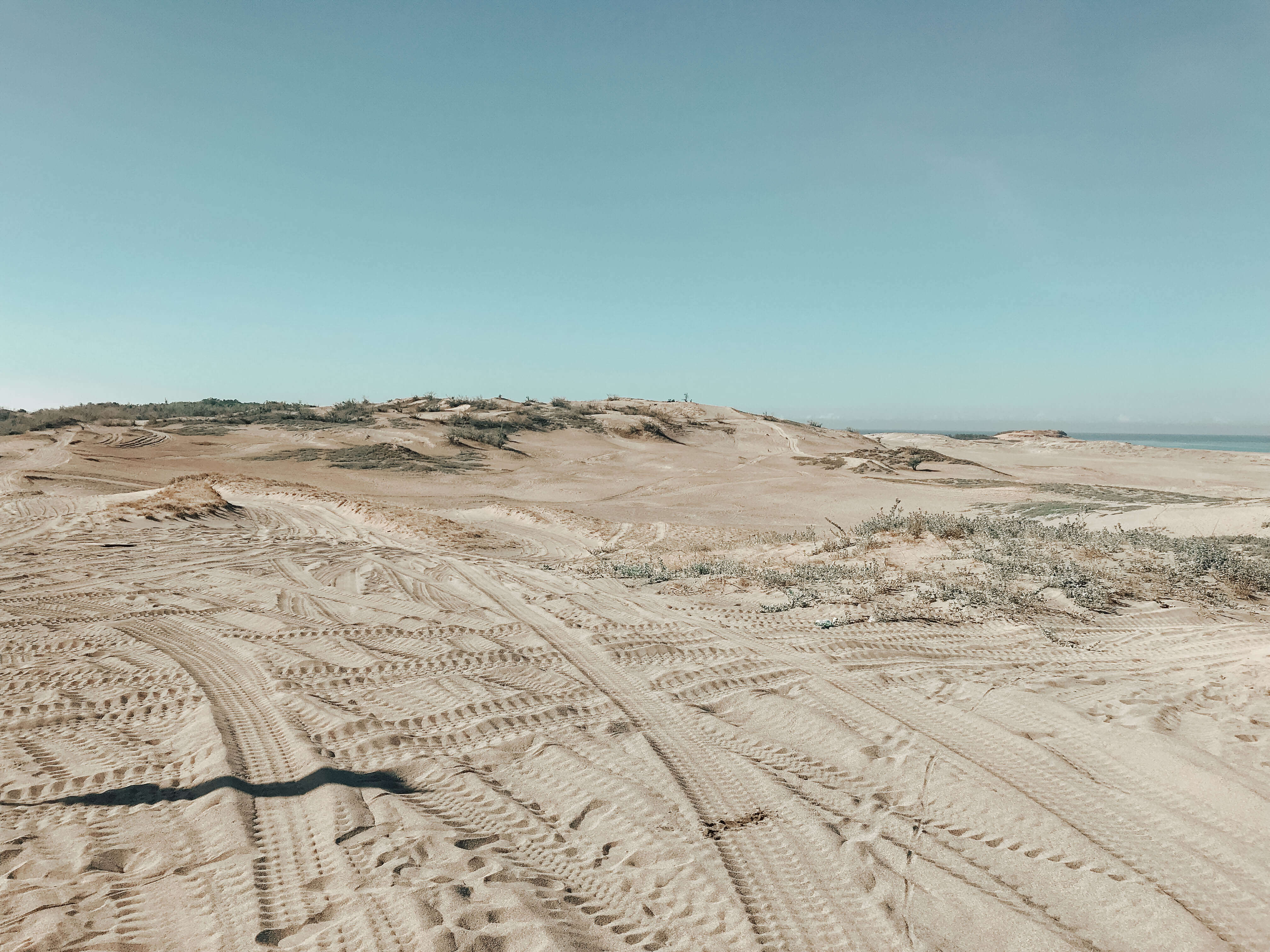 It turned out that K thought otherwise. Despite his usual laidback attitude, he was actually looking forward to rolling with the sand dunes, figuratively or not. I guess there's nothing like an exhilarating ride to welcome you to a new region, huh?
Preparing for the ride took only a minute. There's no dress code or anything, but you do have to make sure that you're not wearing or bringing anything that could fall off during the ride.
ATV Ride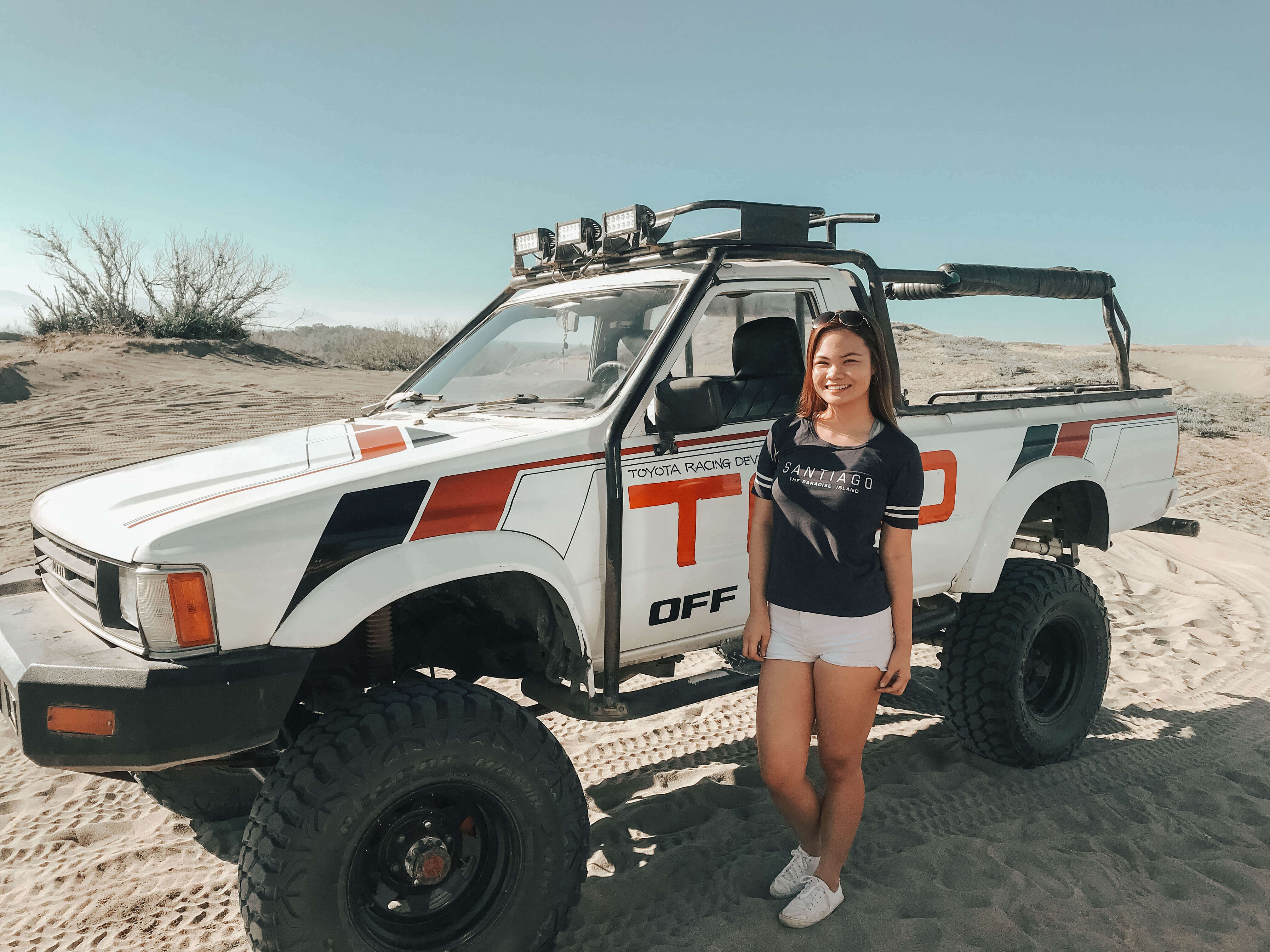 The ride was, to say it simply, very thrilling. Each sand dune has a different height – some felt like mere speed bumps while others made us feel like we were riding a wild rollercoaster ride.
The adrenaline rush was really strong, perhaps because we were almost literally flying across the sand dunes at one point. The highest dunes were around 20 feet tall! No such thing as holding back your screams here, that's for sure.
We did get a few minutes of rest once got near the shore. Since it's the photo ops area, the driver stopped the vehicle to let us take pictures. He even helped us get the best shots!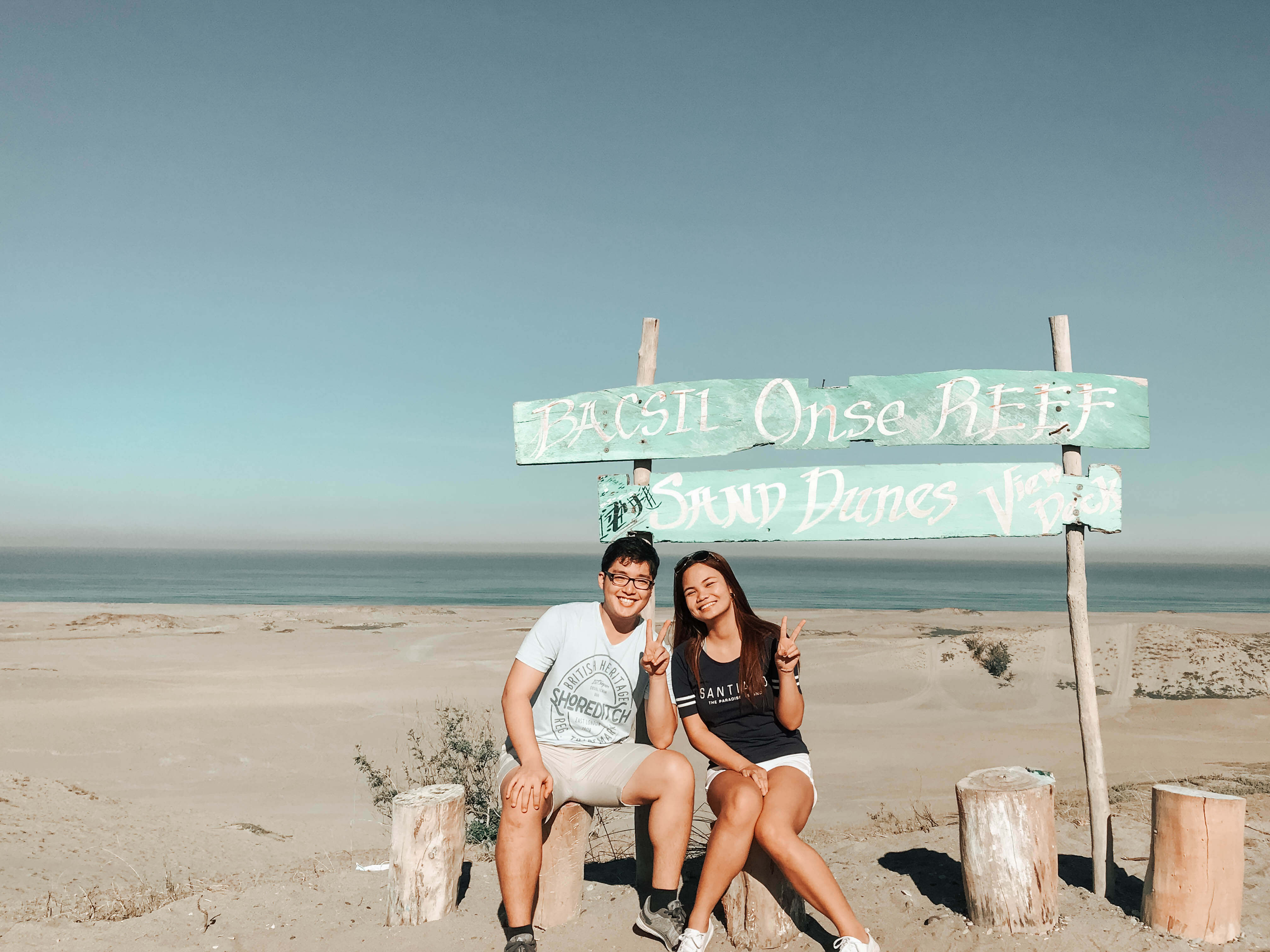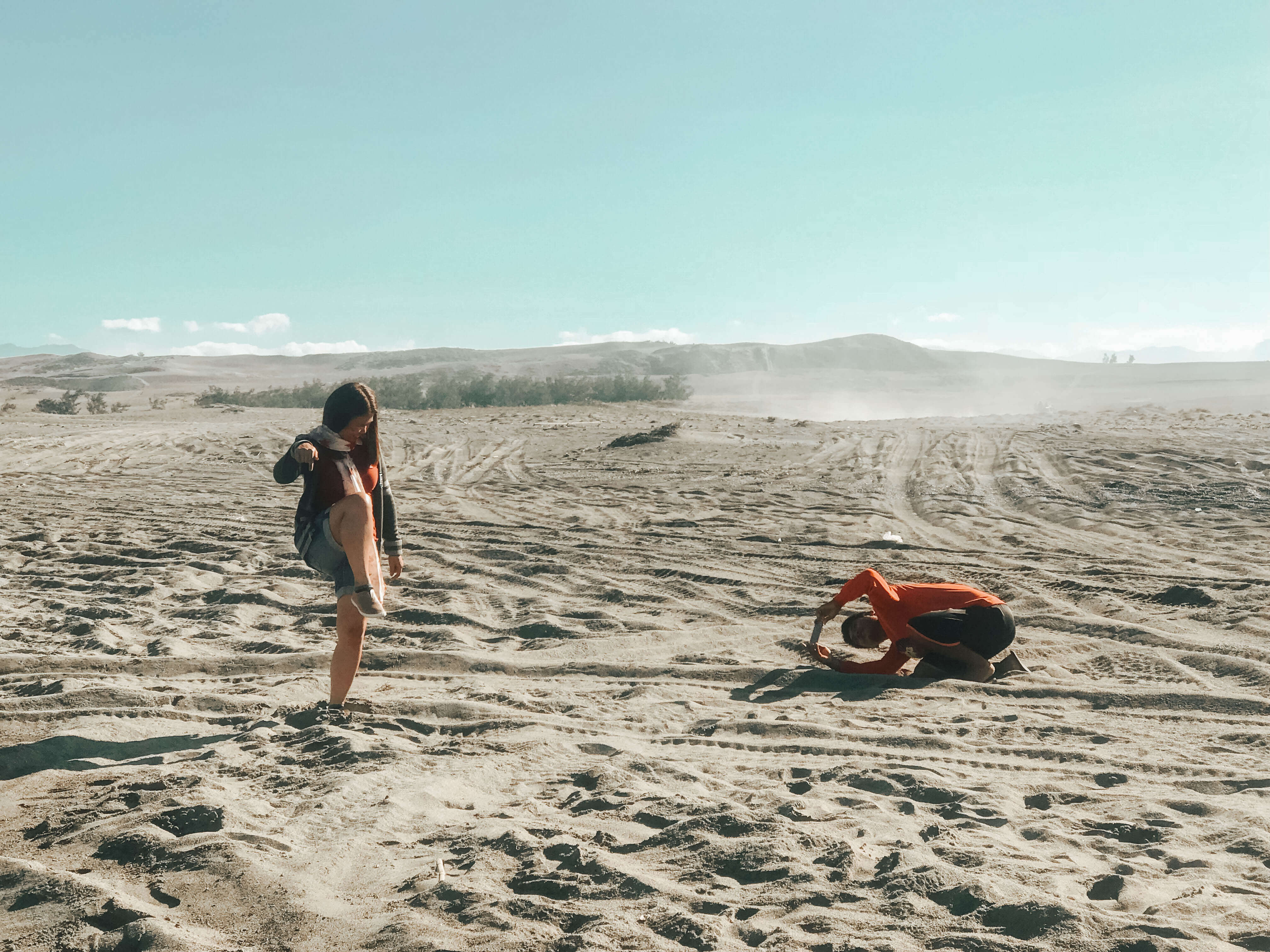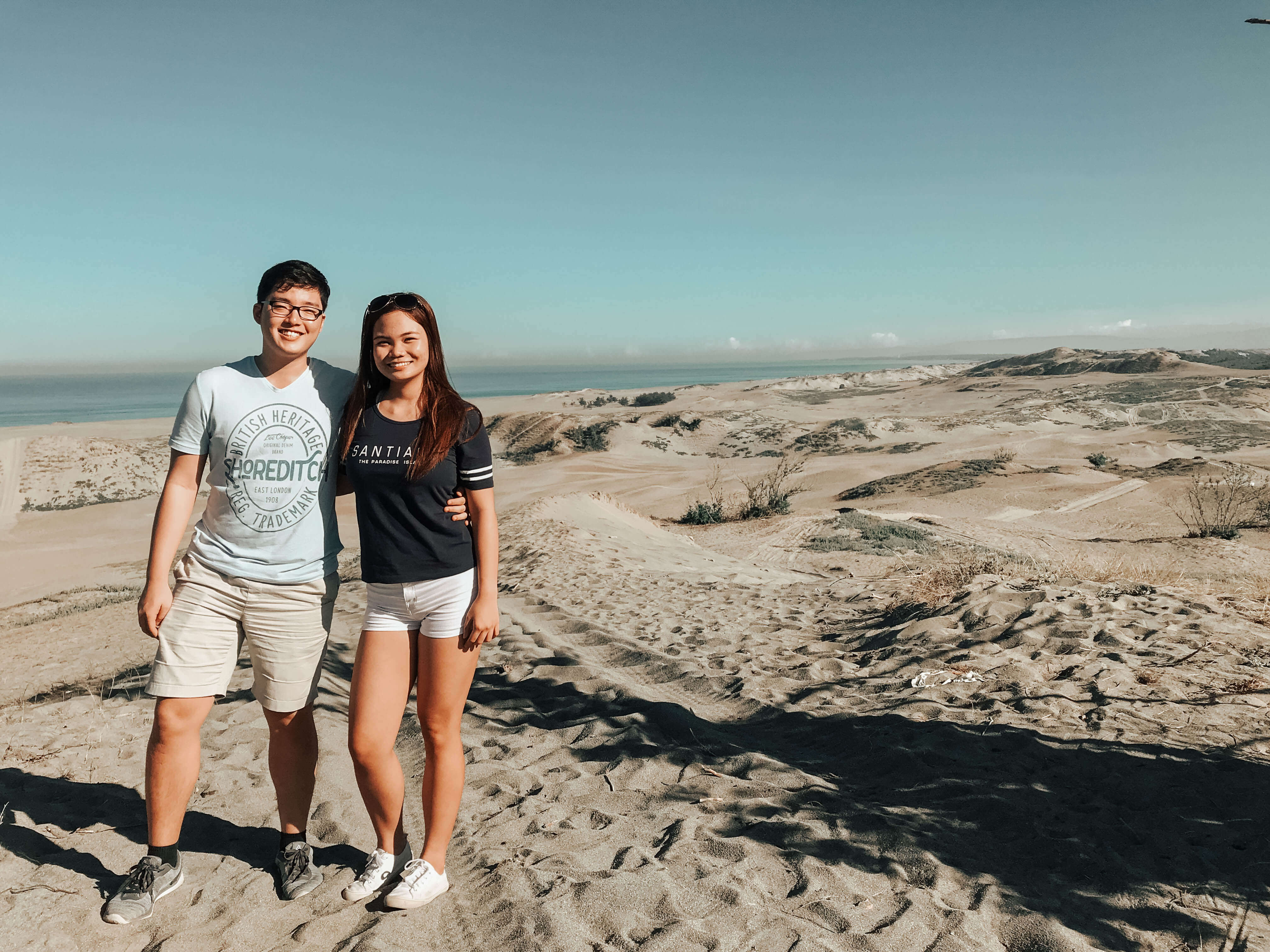 The next vehicle arrived on the spot after around 10 minutes, so we hurriedly hopped back onto ours to continue our wild ride.
If you're a thrill-seeker, you definitely can't miss going to the sand dunes if you're visiting Ilocos Norte.
Sandboarding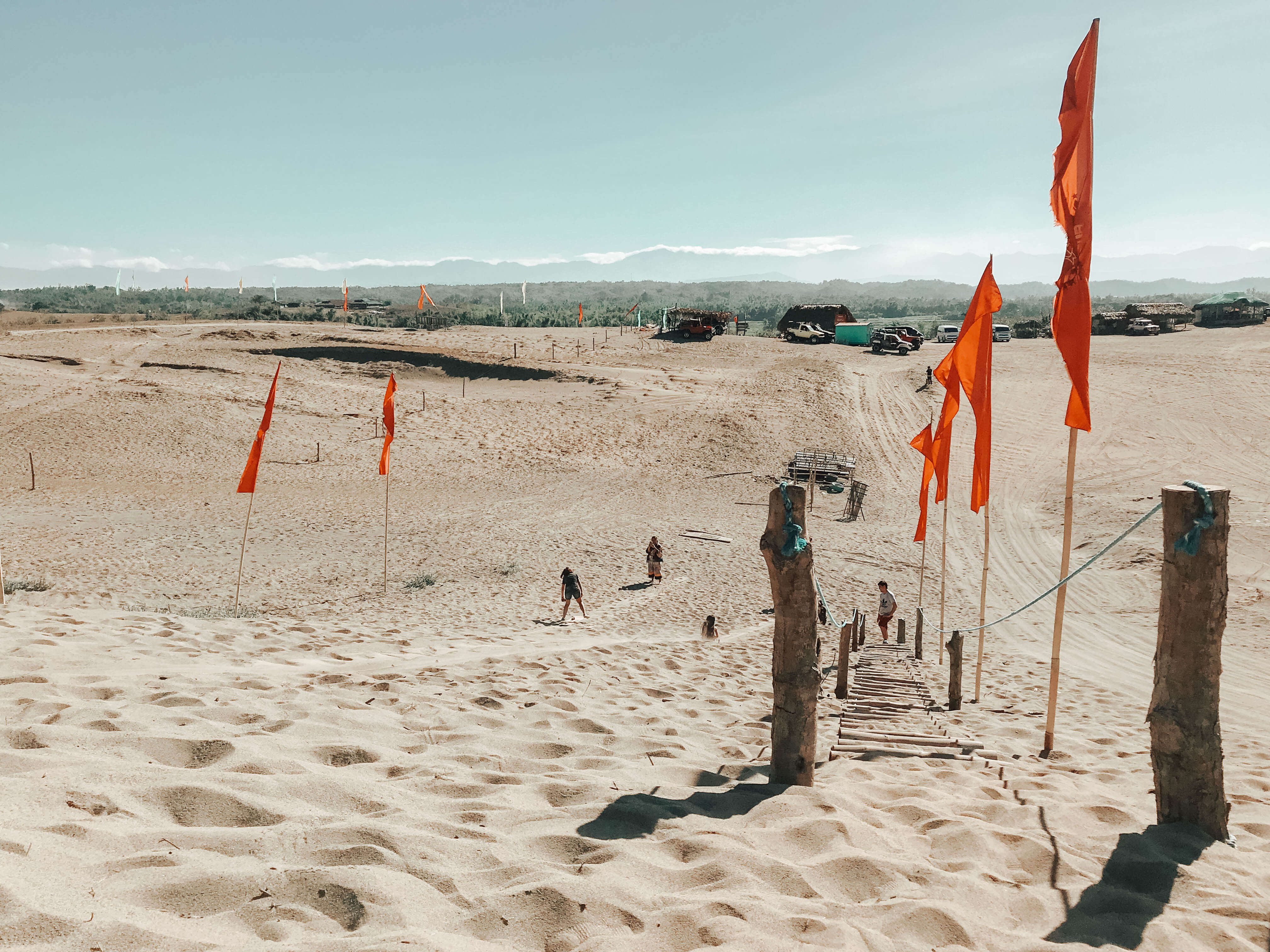 After the 30-minute ATV ride through the sand dunes, the driver brought us to a sloped area near the exit. There's a resting area up at the top where people can sit while waiting for their turn on the board.
There are two main ways to ride the board. You can do it standing up like Karl, since that's the usual way. Or you can do it sitting down like me, since I'm weak and couldn't stomach standing up. 🙂
This feels a lot like skateboarding, so if you've never tried it before, you might want to sit down for your first couple of times. There's a handle on the sandboard that you can hold onto to make sure that you won't fall off. Then again, if you do fall, the sand is soft enough that it's very likely that you won't hurt yourself, other than your pride and dignity, that is.
If you want to do it again, you can walk up the stone steps at the side back to the resting area at the top. There's no real limit as to how many times you can go sandboarding, especially if you're on a private tour.
Conclusion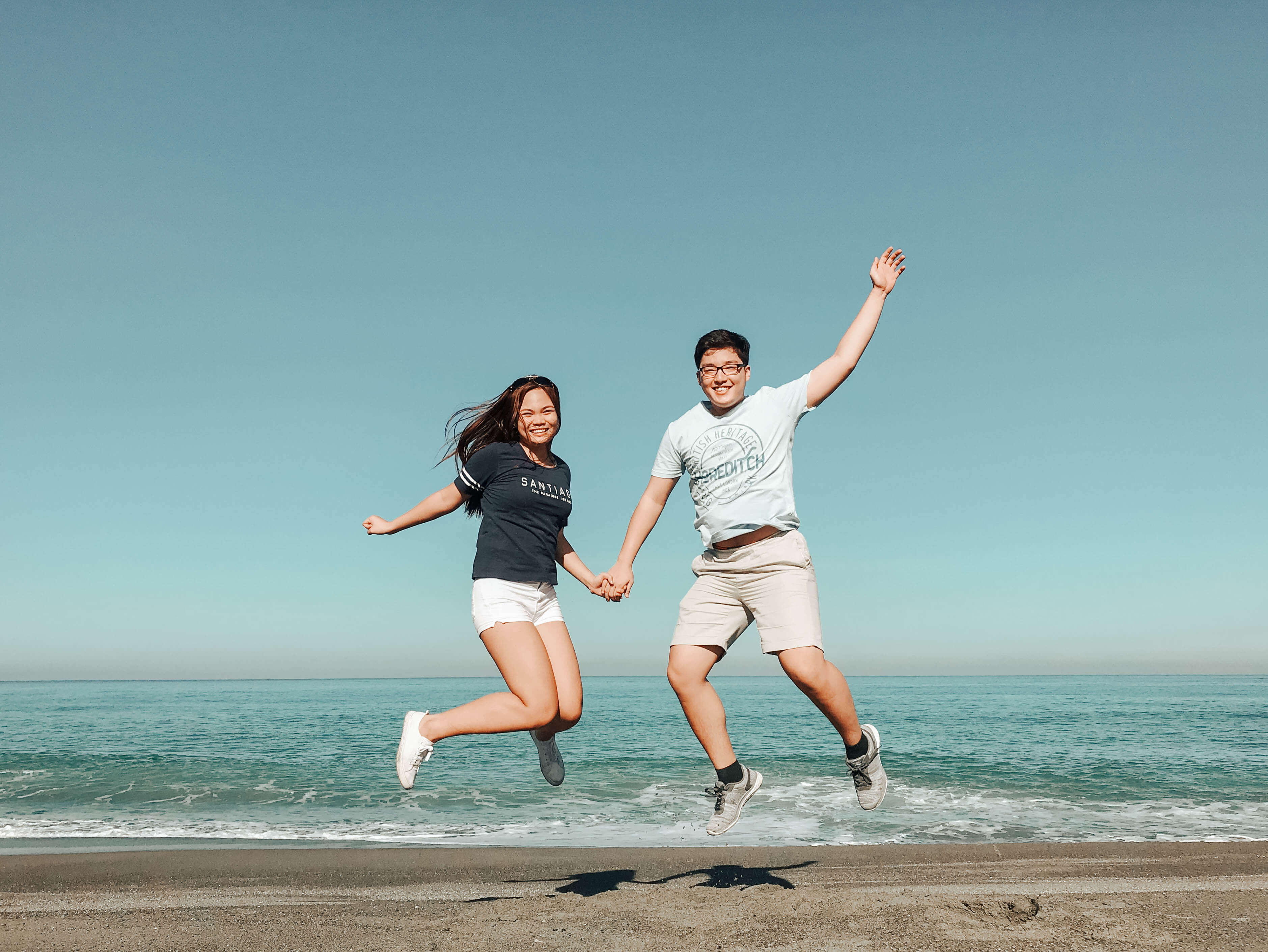 I've never been much of a daredevil, but I greatly enjoyed the ride at the Paoay Sand Dunes in Ilocos Norte. If you're ever in the area, I suggest checking it out for yourself, too!
For more posts about our Ilocos Norte tour, check out this tag!