Last Updated on November 8, 2021 by Ran
August has been really amazing so far, despite the inclement weather brought about by monsoon rains. My second trip for the latter half of the year is at the province of La Union, up in the Ilocos Region.
This isn't actually my first time in La Union, let alone in San Juan. The first time I went was for a college trip back in 2016. We stayed at Costa Villa Resort, one of the better known budget accommodations in the area.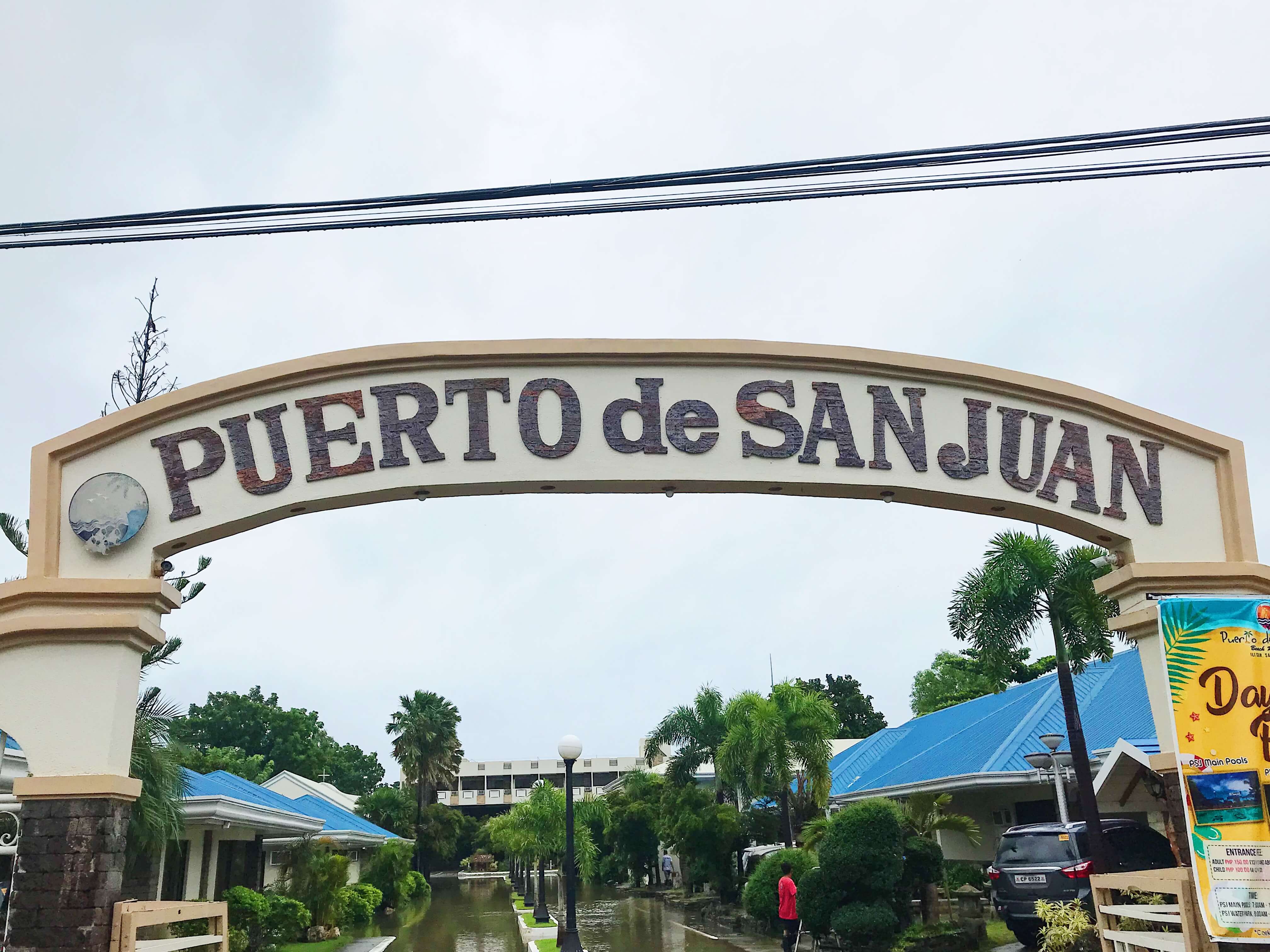 For this trip, we stayed at a different resort, Puerto de San Juan. I actually wanted to book Costa Villa again since I remembered how affordable it was, but unfortunately, they were quite unresponsive and we were already running out of time. So I went to Agoda to search for the best value resorts, and that's how I found out about Puerto de San Juan. Hooray for booking sites!
Location
Puerto de San Juan is located in Urbiztondo, San Juan, La Union.
We chose this resort specifically because of its price and location. It's quite near to Costa Villa, and of course, the main surfing beach in Urbiztondo. I'm not really a big fan of surfing (since I know what it's like to get bruises from falling from your surfboard!) but my friends were really keen to try it.
Price
Puerto de San Juan is perfect for those who are planning a budget trip! I spent hours researching different accommodations in the area and in the end, I decided that Puerto de San Juan gives the best bang for my buck.
The different price options are (w/o breakfast):
PSJ Standard Single –

₱2,300 / 2pax

PSJ Family –

₱4,000 / 4pax

PSJ Cottage –

₱

4,700 / 4pax
PSJ Villa –

₱

5,400 / 4pax
PSJ Cabin –

₱

6,300 / 6pax
Since there are more than 6 of us, we got a PSJ Cabin, which can accommodate up to 10 people, at a rate of ₱550/extra head. The regular rate is ₱6300, but thanks to Agoda, we got ours for only ₱4960. What a steal! Thanks Agoda!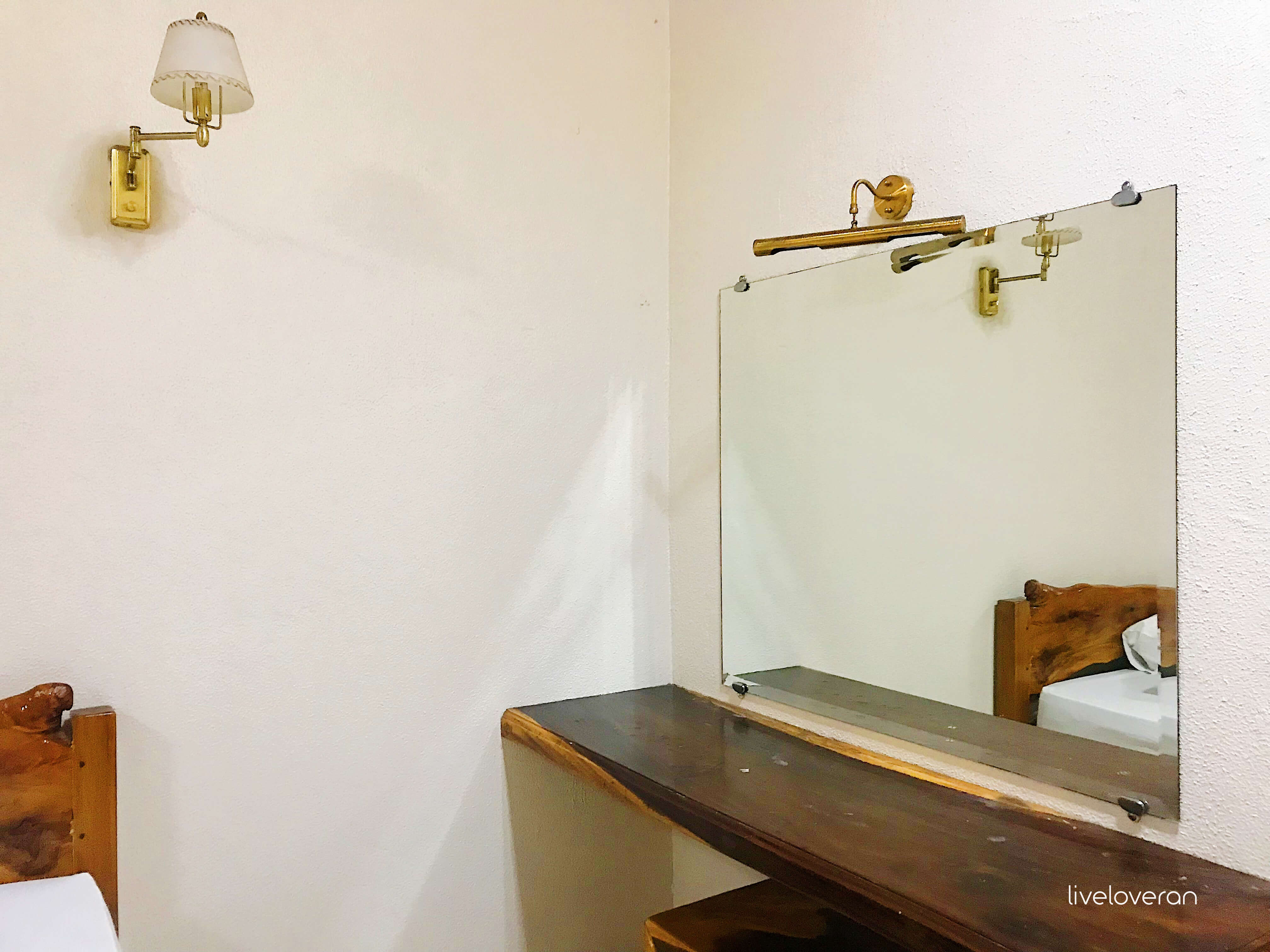 Room Inclusions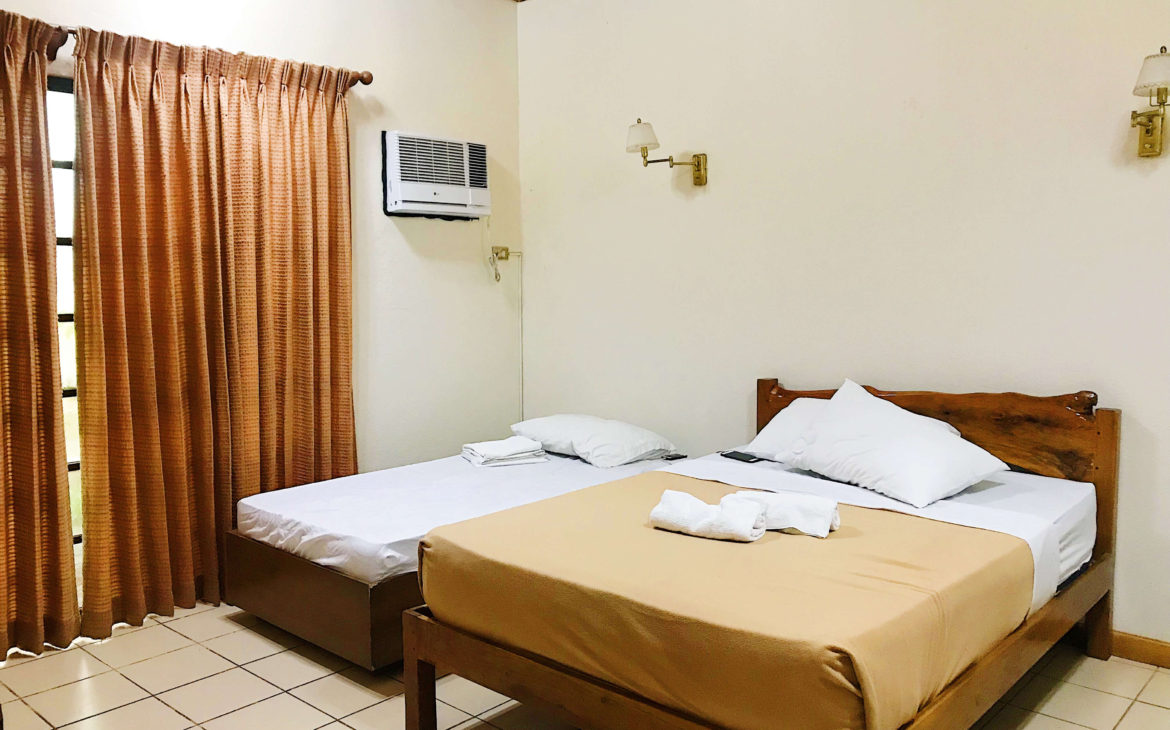 The PSJ Cabin is the largest 'room' in Puerto de San Juan. It includes:
living room
two bathrooms
two fully air-conditioned bedrooms
Perks of having your partner with you? K and I got to stay in the bedroom with the queen-sized bed. Haha! The rest of our friends (who went without partners) stayed in the room with the bunk beds and the single-sized mattresses. 🙂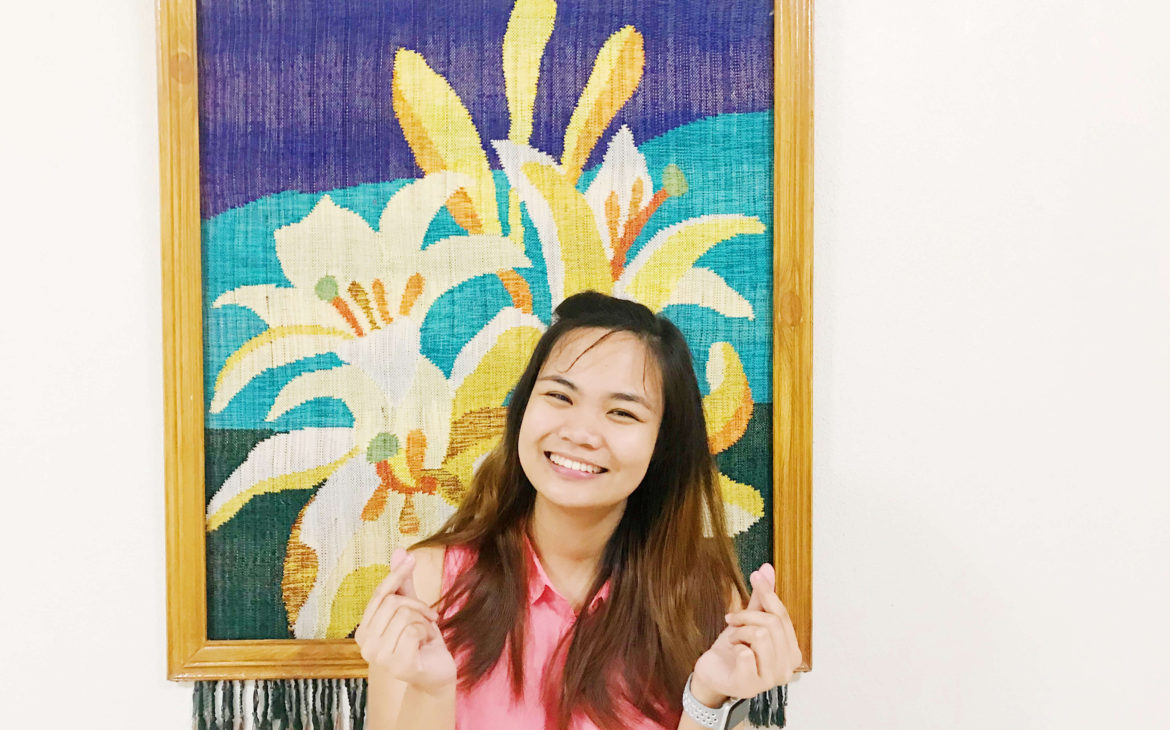 My first thought upon entering our cabin? Wow. Just, wow. All these, for only ₱4960? Even at its original price, ₱6300, the place is very much worth it. The living room is huge and the bedrooms are very spacious.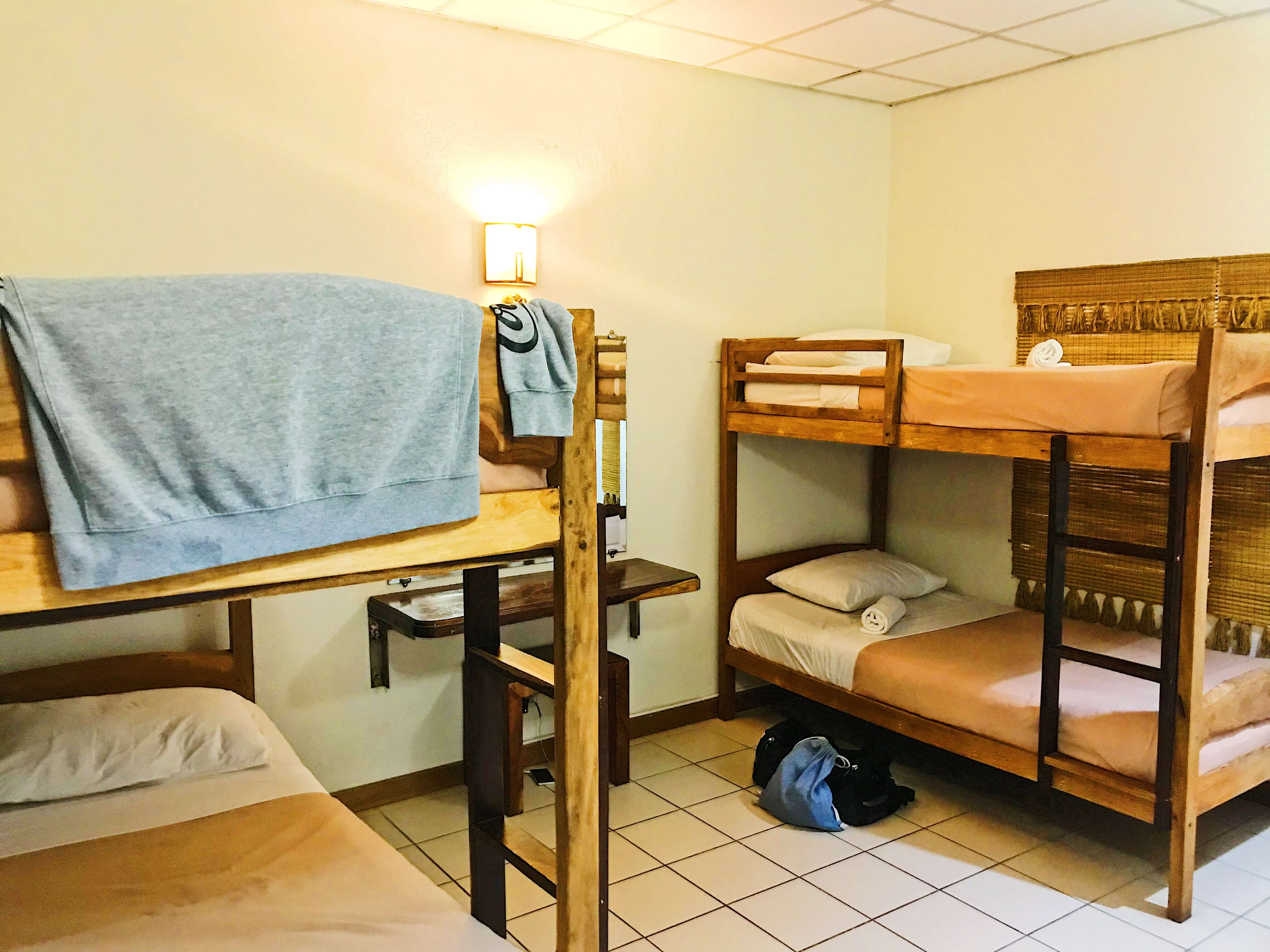 Each room even has its own bathroom! The bathroom has a standard guest kit containing two toothbrushes, a small bar of soap, and a small packet of shampoo.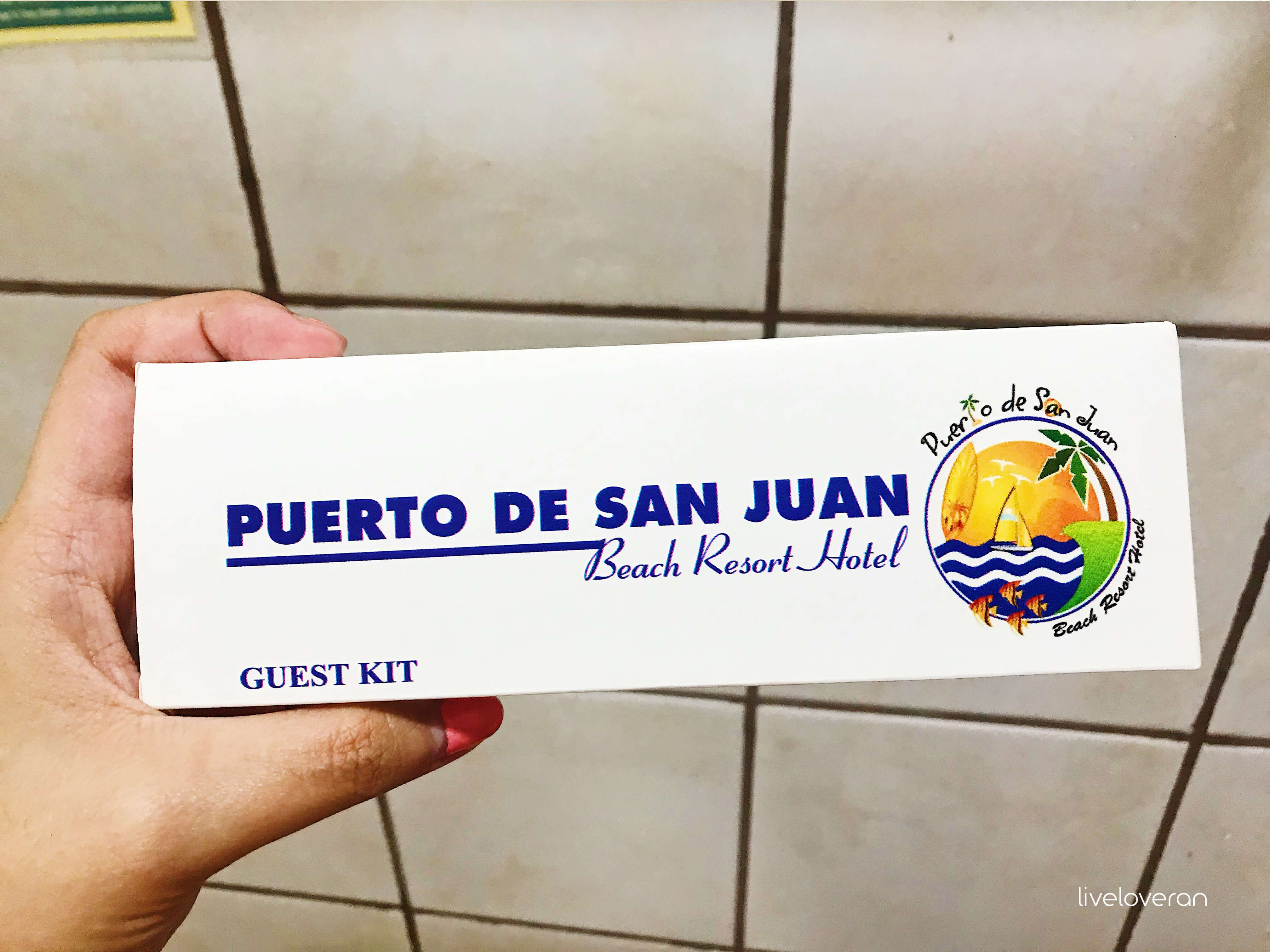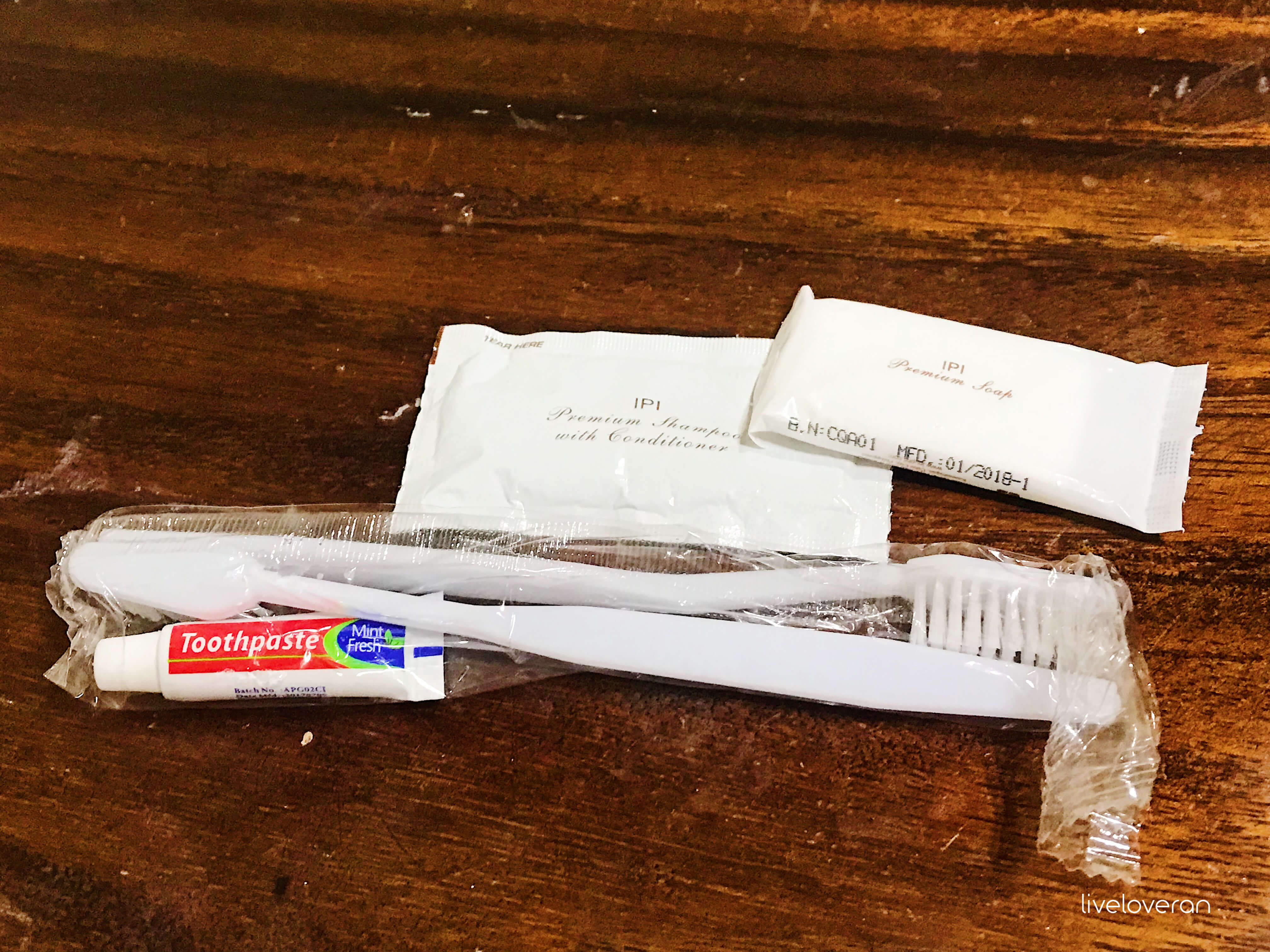 Amenities
Puerto de San Juan has a lot of amenities that you and your friends/family are certainly going to enjoy! It's also perfect for team-building activities for the same reason.
Lobby and Souvenir Shop
Puerto de San Juan does have a receiving lobby as well as a souvenir shop. Its location is kind of unusual though, since it's right in the middle of the resort. Not exactly a 'front' desk, eh?
Water Park
The PSJ Water Park is actually a bit smaller than we thought, but it looked way prettier than we expected! It has two adult pools and once smaller kid's pool, as well as a slide. The area was just really lovely. My friends and I all had a fun time taking pictures in this place! It's a shame that we weren't able to use it since it was raining almost the whole time.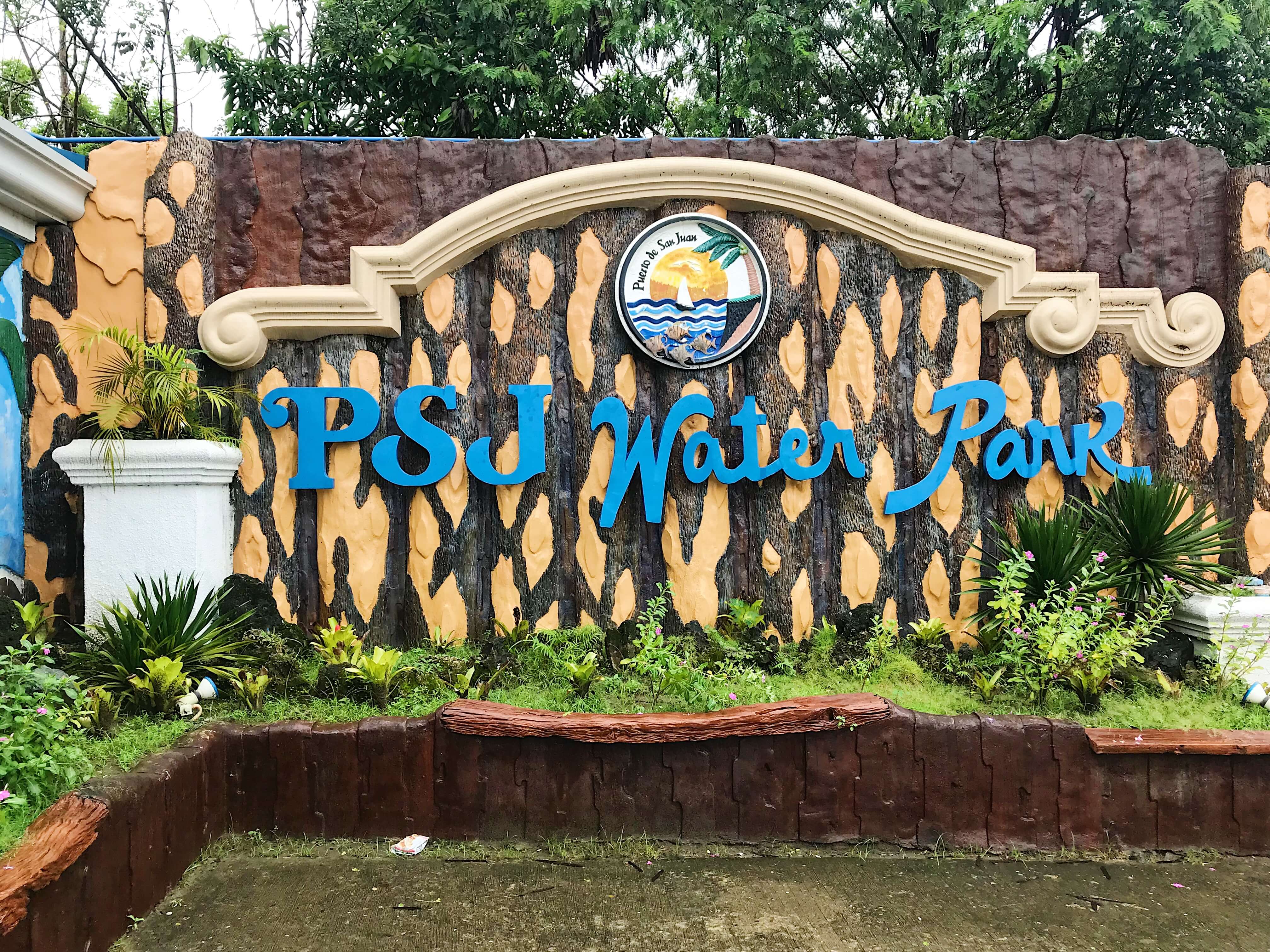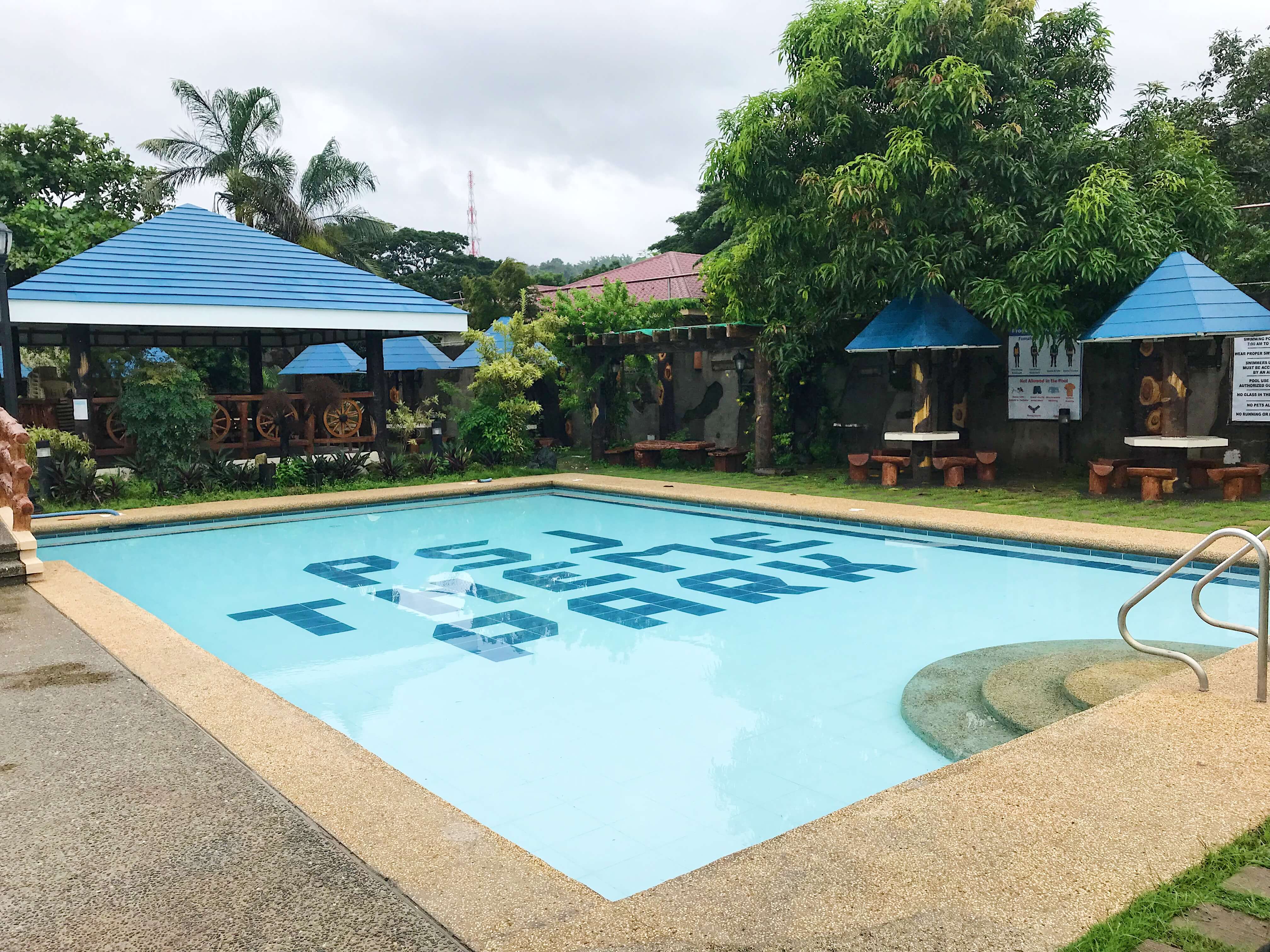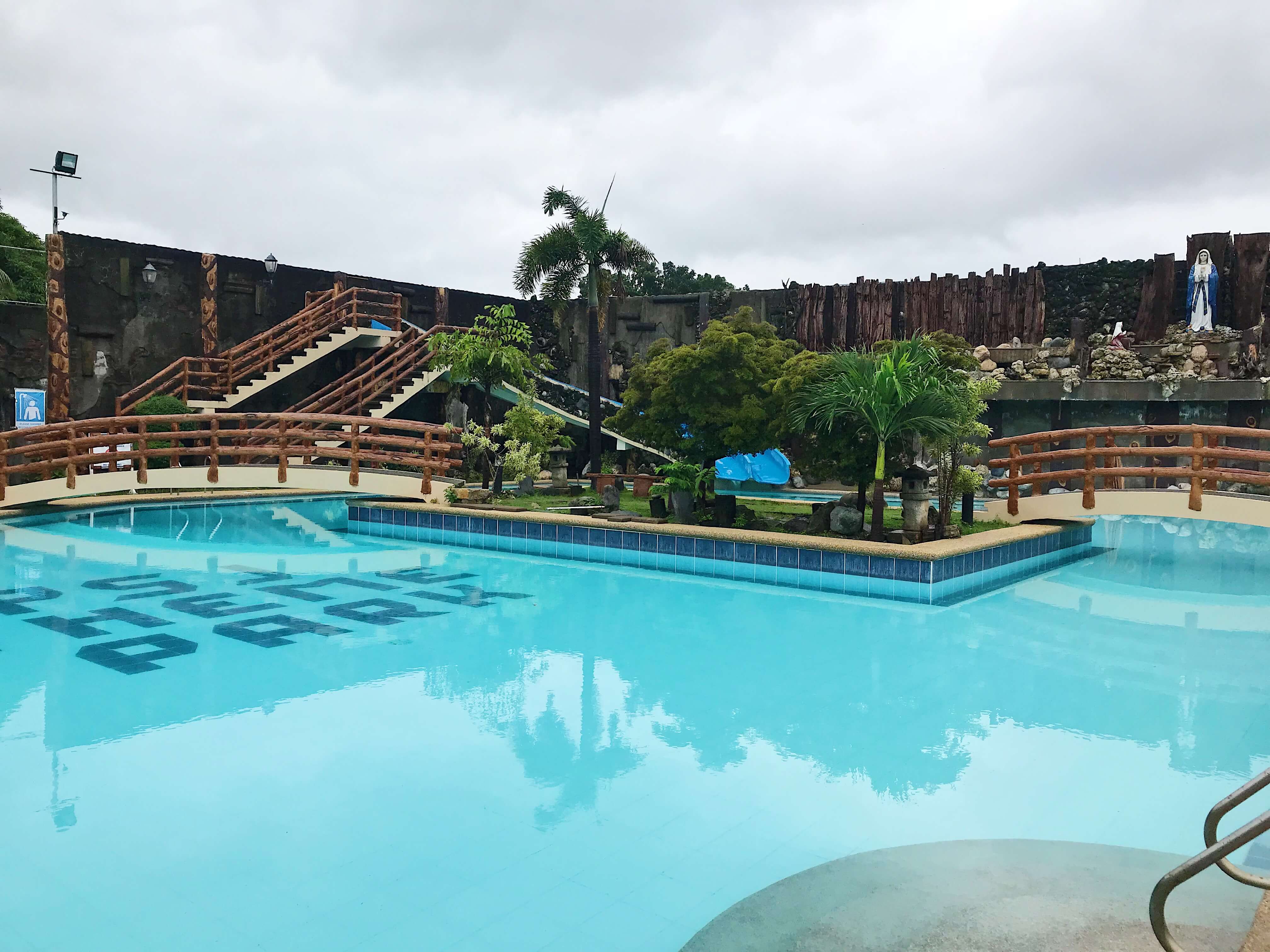 Restaurant / Bar / Grill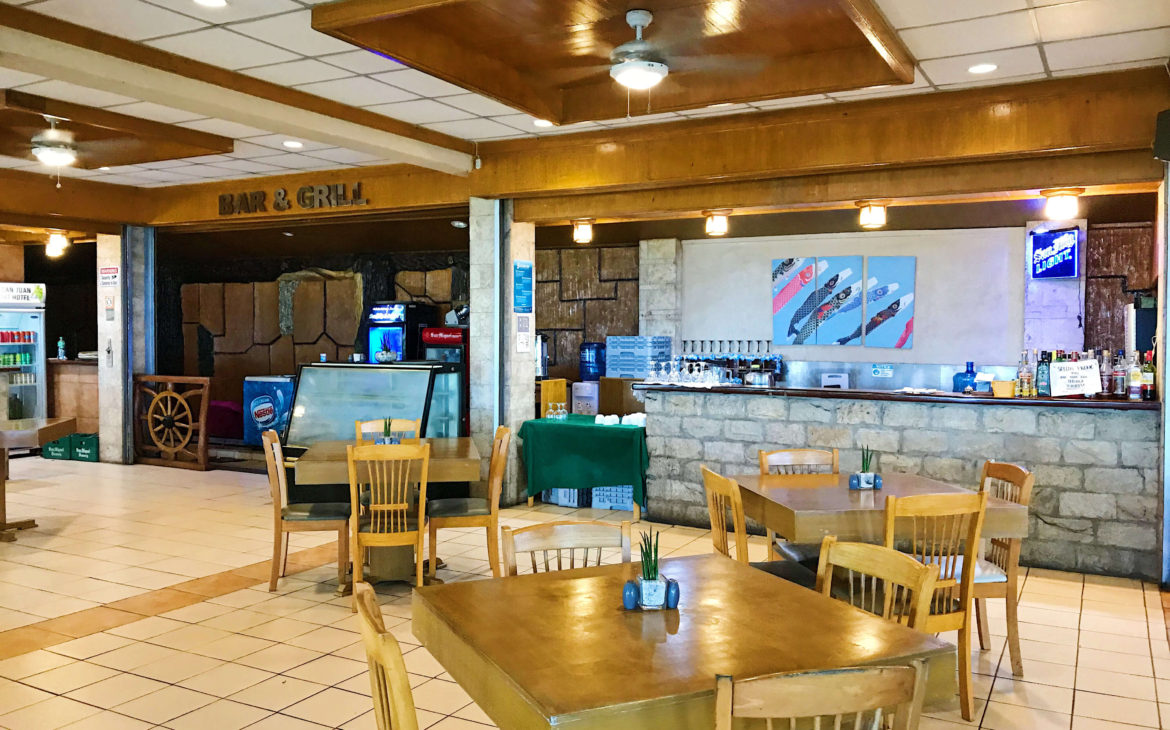 I really enjoyed the food in the restaurant, especially the breakfast meals! The portions were just a bit small, at least for my boyfriend. What can I say, K has a pretty large appetite! Personally, I think the serving sizes were okay.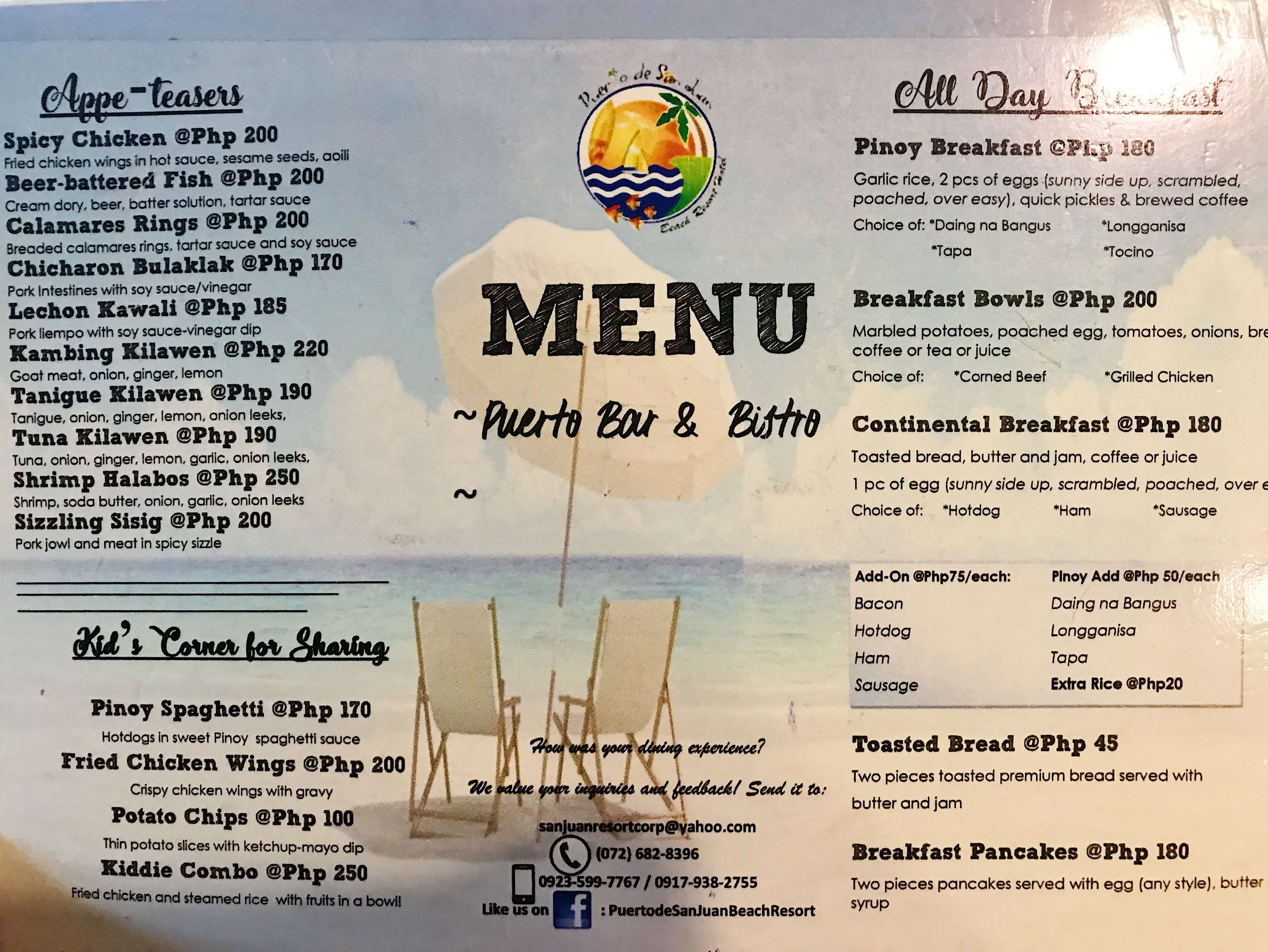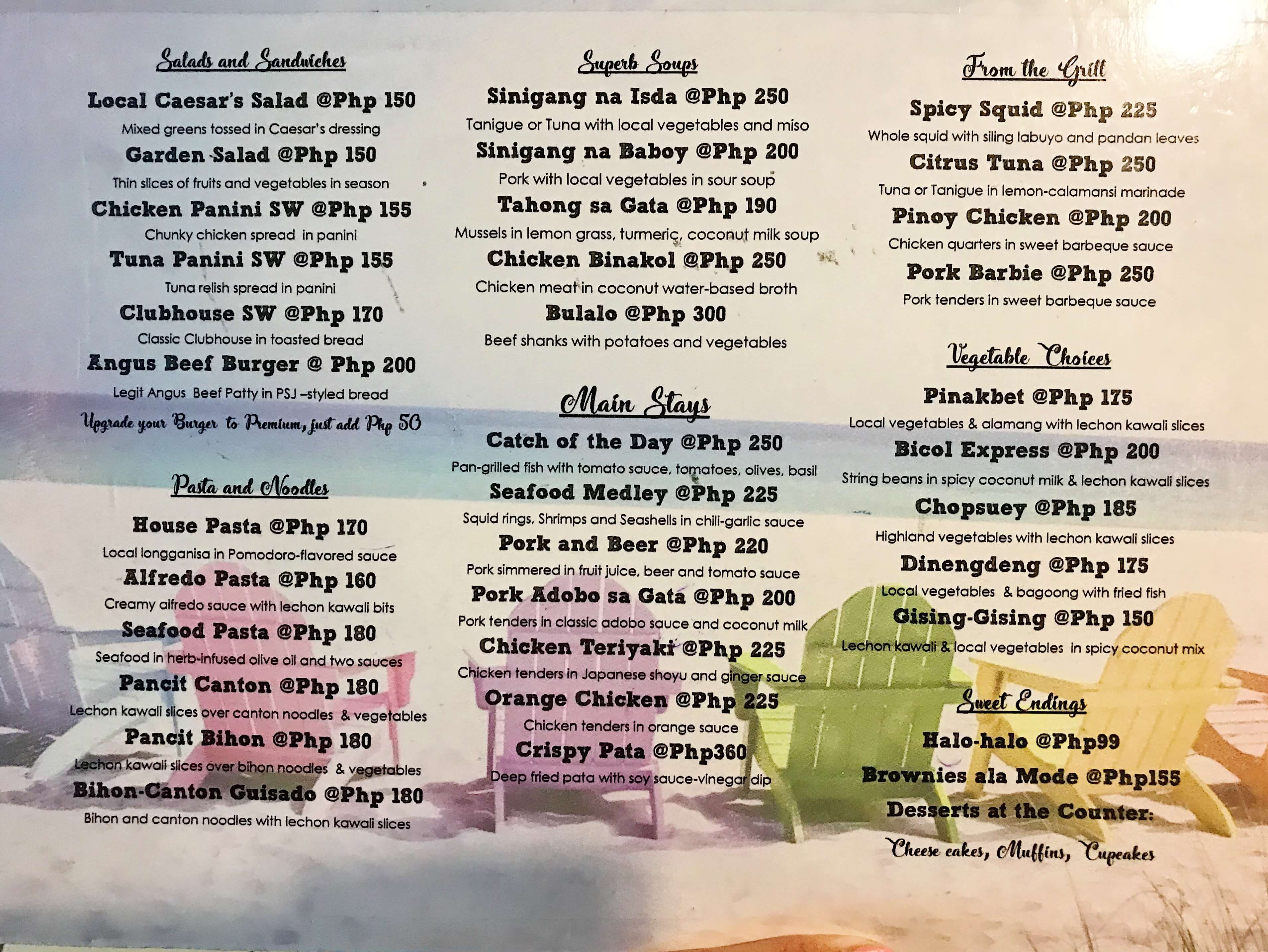 The prices, especially for the viands, were also very reasonable, considering there's two free cups of rice are already included in every order.
There was also a live band when we went, and the singers were just amazing. The servers were also really nice and attentive. Plus, there's fast w-fi in this area, too! I seriously have no complaints regarding Puerto de San Juan's restaurant and bar.
Beach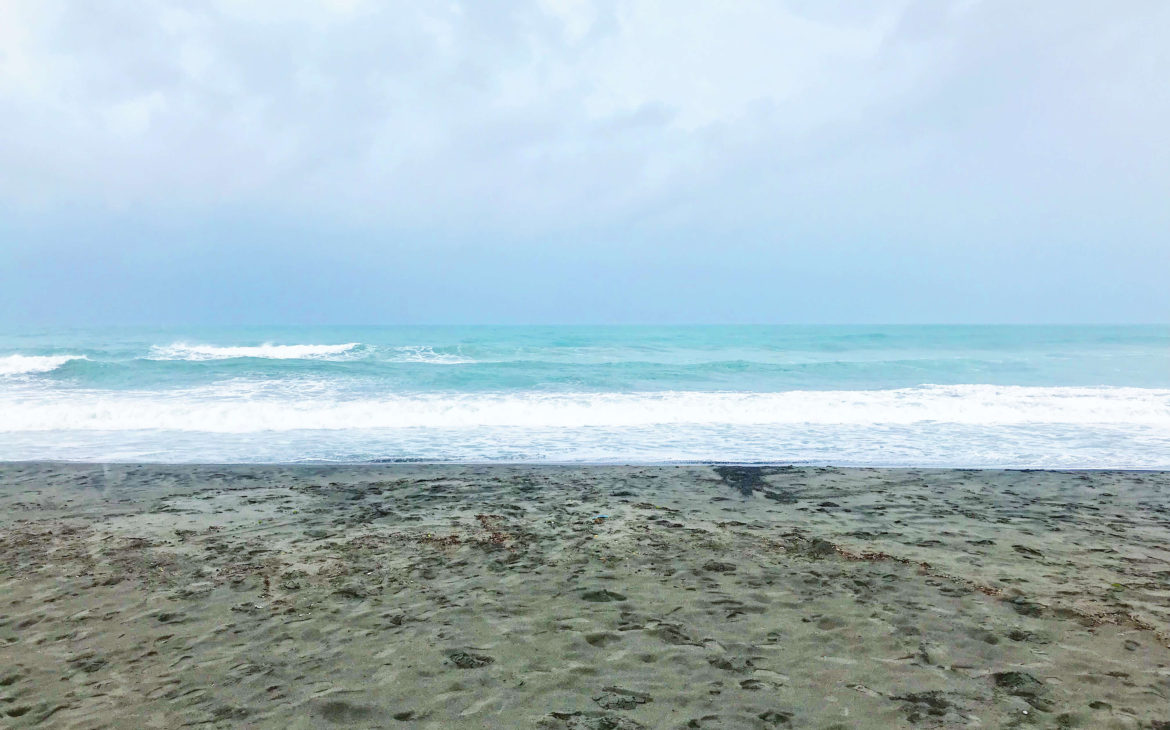 Okay, I just want to let it known now that I'm really biased against non-white sand beaches. Call me whatever you want to call me, but I really prefer fine, white beaches over non-white ones. That's why La Union isn't personally one of my top picks, even though it's a well-known beach destination in the country.
Nevertheless, I did like the sands here, though! It's a lot similar to the sand in Juness Beach Resort, dark but smooth and very gentle on the skin. I could lay down on this kind of sand the whole day!
Thoughts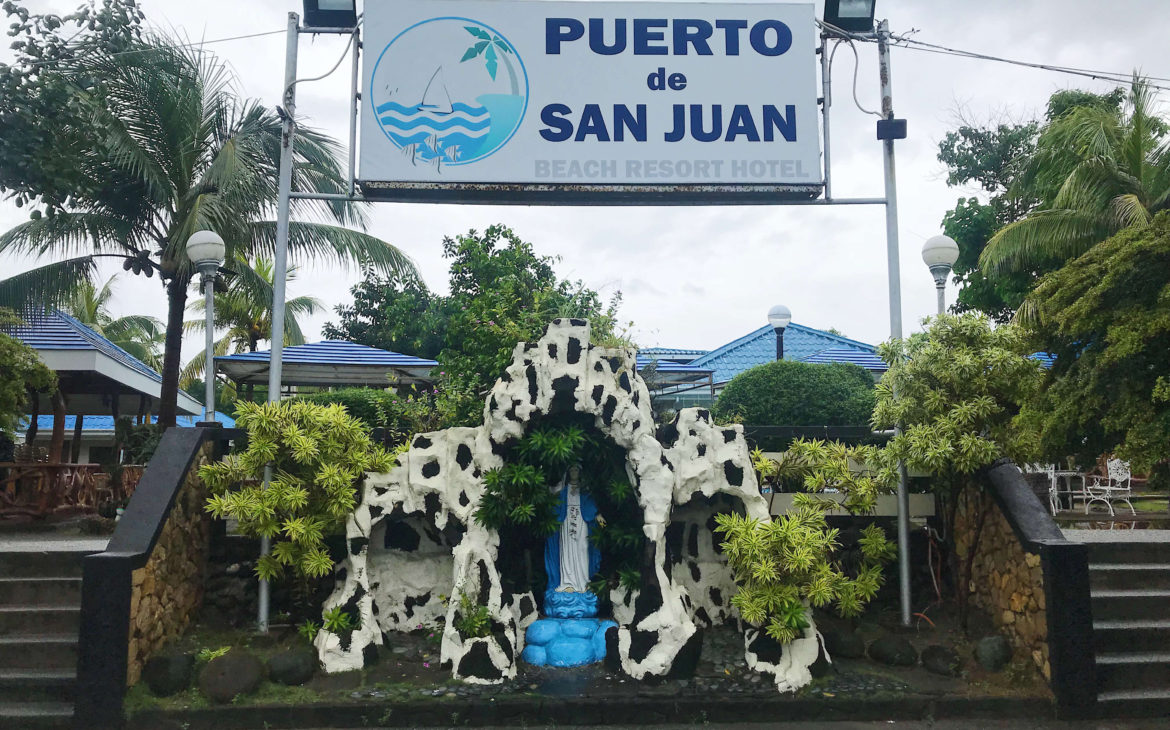 Likes:
Price – For the price, Puerto de San Juan is hard to beat. Thanks again for the savings, Agoda!
Location – Surfing, you say? San Juan, La Union is known as a surfing destination in the country. And Urbiztondo is one of the best surfing beaches in the area.
Space – This resort is one of the most spacious resorts I've ever been too! Not only was the area itself big, even the rooms and bathrooms are larger than most. A perfect choice if you can't stand small, cramped spaces.
Amenities – The waterpark area was pretty small, but it was lovely and I really liked it! K and I weren't able to try it because of the weather, but if I ever go back to La Union someday, I'd certainly love to spend an afternoon in the PSJ Water Park.
Restaurant – Puerto de San Juan Restobar offers good food for fair prices, not to mention, the servers are really nice and attentive to the guests. Plus, there was a live band during dinner, and the male singer had such an amazing voice that it felt like we had a free concert to go along with our meal!
Dislikes:
Drainage System – The flooding was really, really bad. At its deepest (yes, at one point K and I waded through the dirty water), it was almost knee-high, and I'm 5'7″ tall. Really disappointing.
Customer Service – The front desk was really unresponsive. Even when I was only just inquiring, they would answer my queries at the worst times, like 11PM or midnight.
Overall, I had a pretty good stay at Puerto de San Juan. It wasn't the weekend getaway that I was hoping for, mainly due to the rain, but it was by no means a disaster.
Was this resort worth my money? Considering that K and I only paid ₱735 each to stay in this place, then yes, definitely.
If I ever go back to La Union in the future with a tight budget, then I think there's a good chance that I'll be booking this place again. I do want to try out the other resorts in the area, though! There's a lot of good reviews on Flotsam and Jetsam, and I'm interested in Kahuna Beach Resort.
---
Have you stayed in Puerto de San Juan before? How was it? If not, what's your top pick when staying in La Union? I'm looking forward to hearing your thoughts down below!