Last Updated on November 8, 2021 by Ran
After Banana Island was Malcapuya Island. It's part of the Calamianes group of islands in Palawan, which makes up some of the hottest and most beautiful tourist hotspots in the area.
Without a tour package, entrance to Malcapuya Island costs 250 PHP per person. If you have a tour package though, like we did, then it's already included in the price you paid.
Our experience here started out cutely enough. When we stepped down from the boat, there was already a little guy waiting for us on the shore, as if to welcome us. And by 'little guy', I mean this not-so-little liver-nosed doggie. Awww.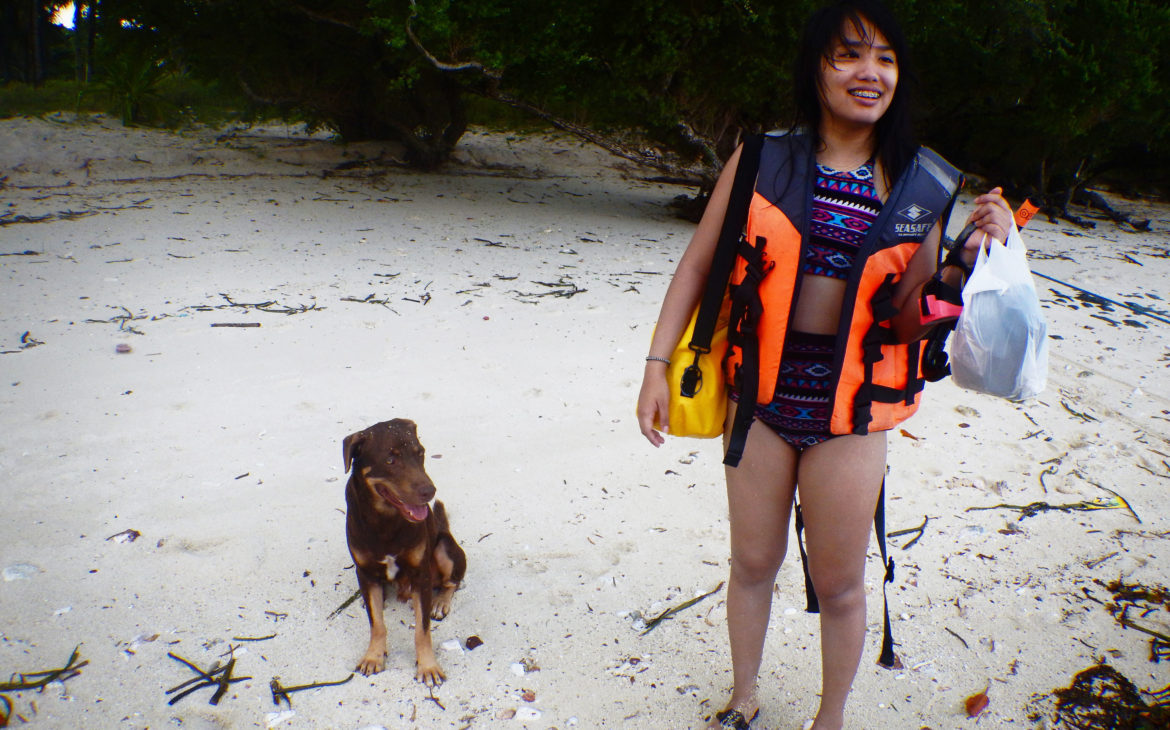 Now, I have to admit that I did not appreciate Malcapuya Island very much, because when we got here, it was a very gloomy 2PM. We did take a lot of pictures on the beach, as the sands were as powdery white as Boracay's, but the dark clouds that hung over us also made the photos look a little gloomy as well. It actually started raining shortly after we arrived.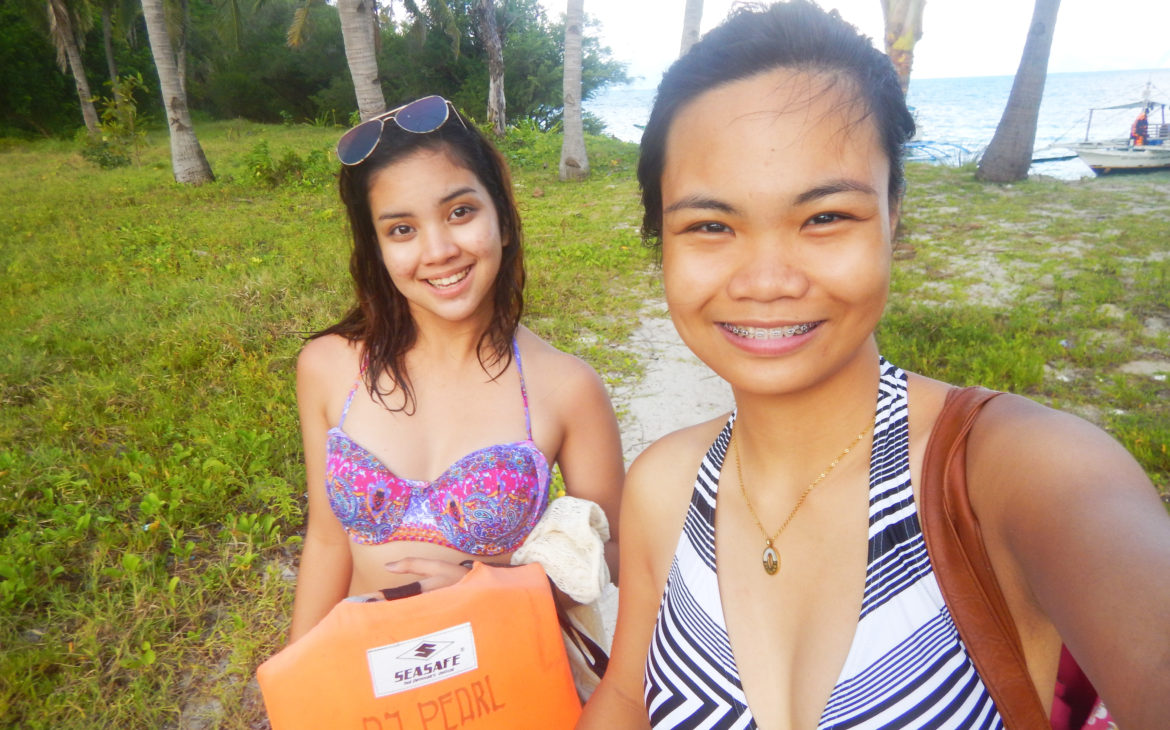 Thank goodness the guides had really meant for us to go fish-feeding here as well, so we all just immediately got in the water when the rain poured.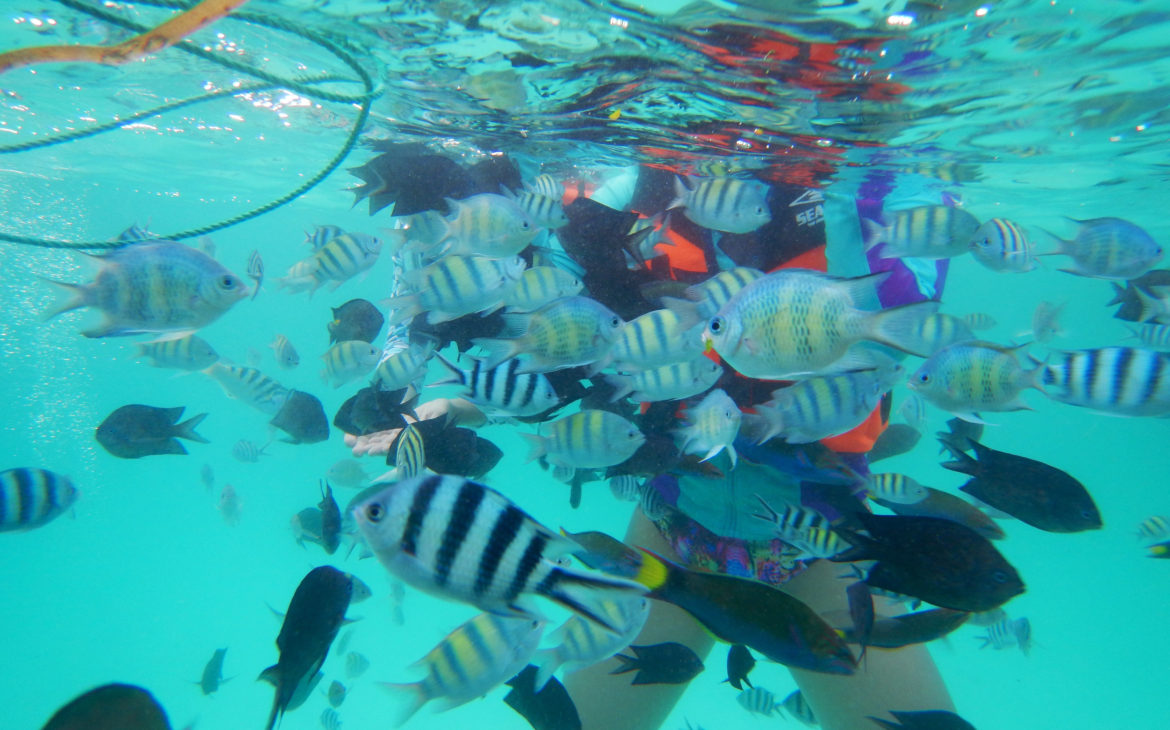 Compared to Banana Island, the fish here were in much greater denominations and much easier to find. And unlike in Banana Island where we had to go to a pretty deep part in order to find some fish, here we already stopped at like 10 feet or so because there was already a lot of fish swimming all around us.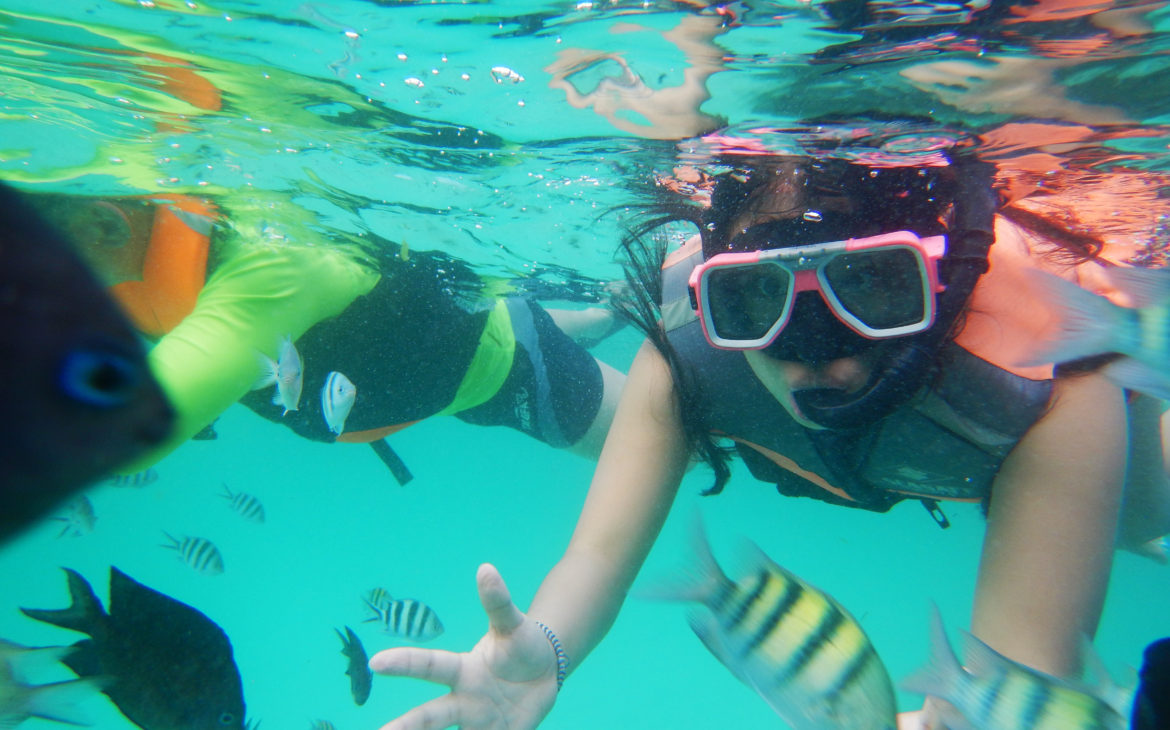 One other difference is that in Banana Island, the area right next to where we were feeding fish was a sudden drop. I tried swimming above the drop, but it was so dark that I could barely see anything, not even with my camera, so I went back to the shallower waters.
Here in Malcapuya, the area right next to the fish-feeders was just a long stretch of empty land. It doesn't even have corals or anything. Just lots and lots of sand, as far as the eyes can reach. Pretty scary if you remember that blue-spotted ribbontail stingrays can be found in the area, hiding right beneath the sand.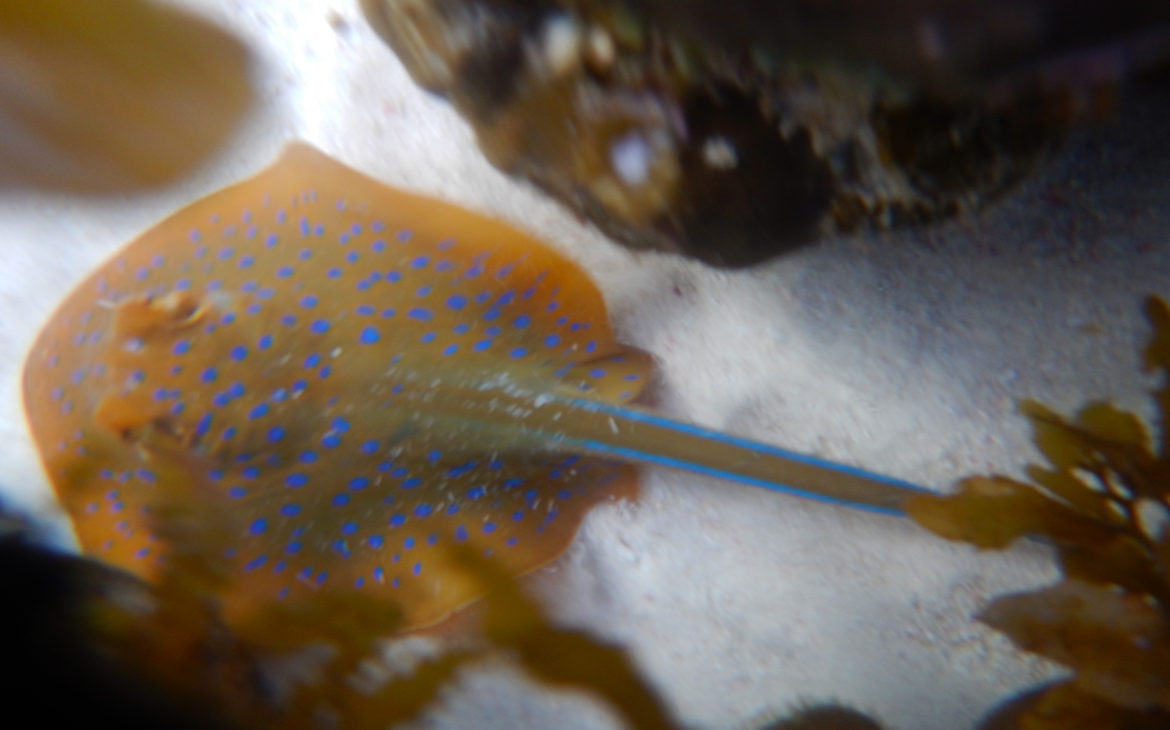 Blue-spotted ribbontail stingrays may look beautiful, but they can be quite deadly. Do you see that brightly striped tail? Underneath it are venomous spines that can do a lot of damage to whoever is unfortunate enough to get stabbed.
Other than this little excitement on my part, we didn't actually get to venture much away from the beach. That's why, as someone who's always more concerned with underwater activities than above-the-water ones, I think I kinda enjoyed Banana Island more. That's not to say I didn't like Malcapuya since I did have a lot of fun here too! It's just a little less busy than Banana Island, that's all.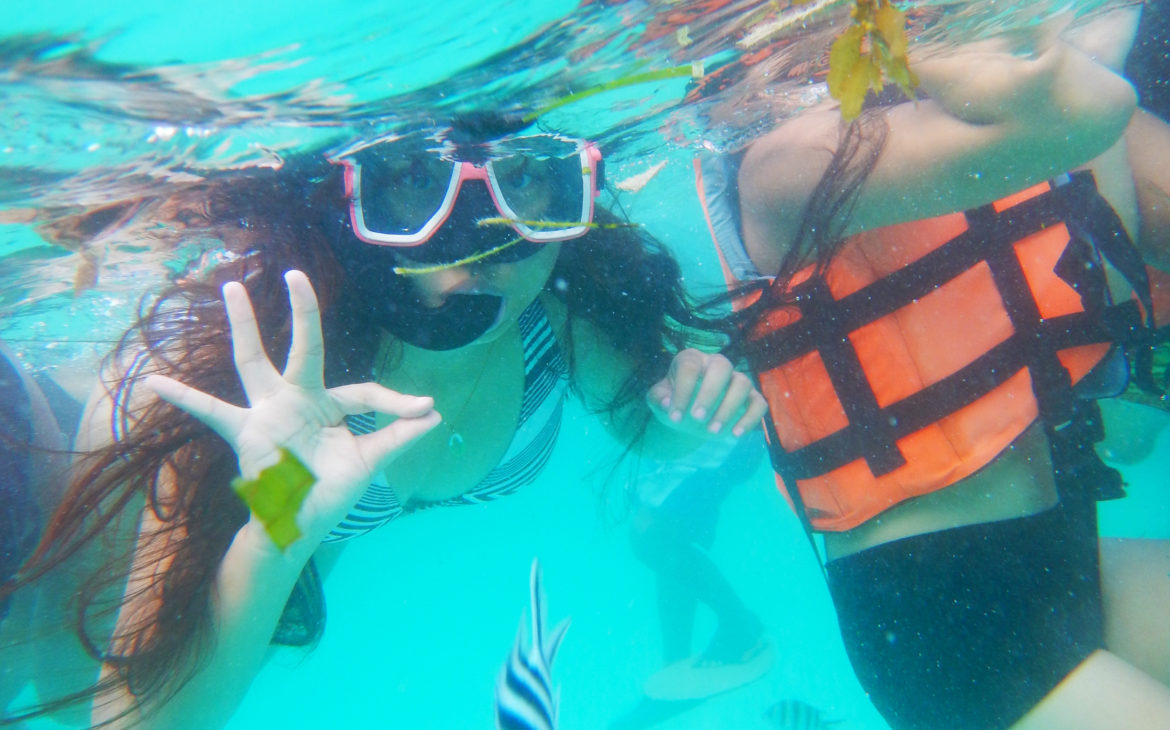 Mini-story: we found a rock (yes, just a plain rock, not a coral or anything alive) that we could stand on here, in case we got tired or something. Kat was standing on this very rock when she bumped into someone. She started talking to that someone, assuming that the other person was from our group too. When the other person didn't reply, she turned to look at her… only to find the same Chinese woman in braided pigtails from Banana Island.
We both looked at each other and I couldn't help but laugh. Beside me, floating in the water, was the same Chinese man from earlier. What a coincidence! Oh well, I hope you had as much fun as we had, mademoiselle et monsieur!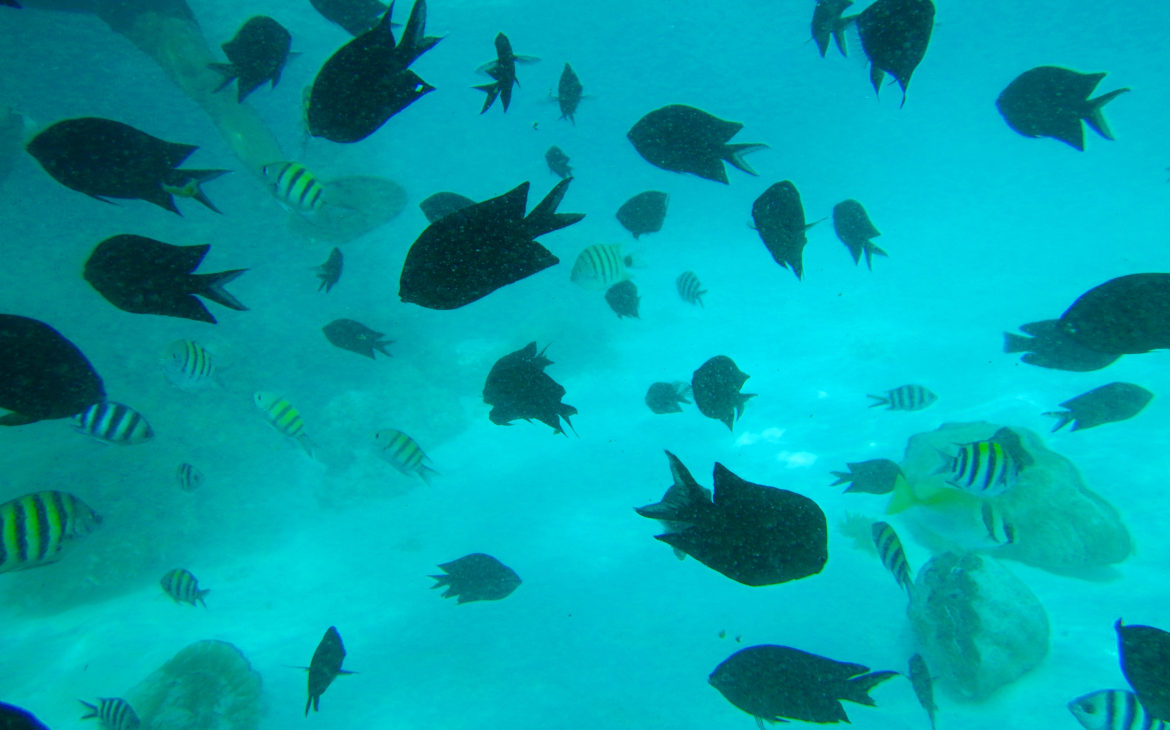 But hey, with an ecosystem like this, how could it not attract all kinds of divers, local and foreign alike?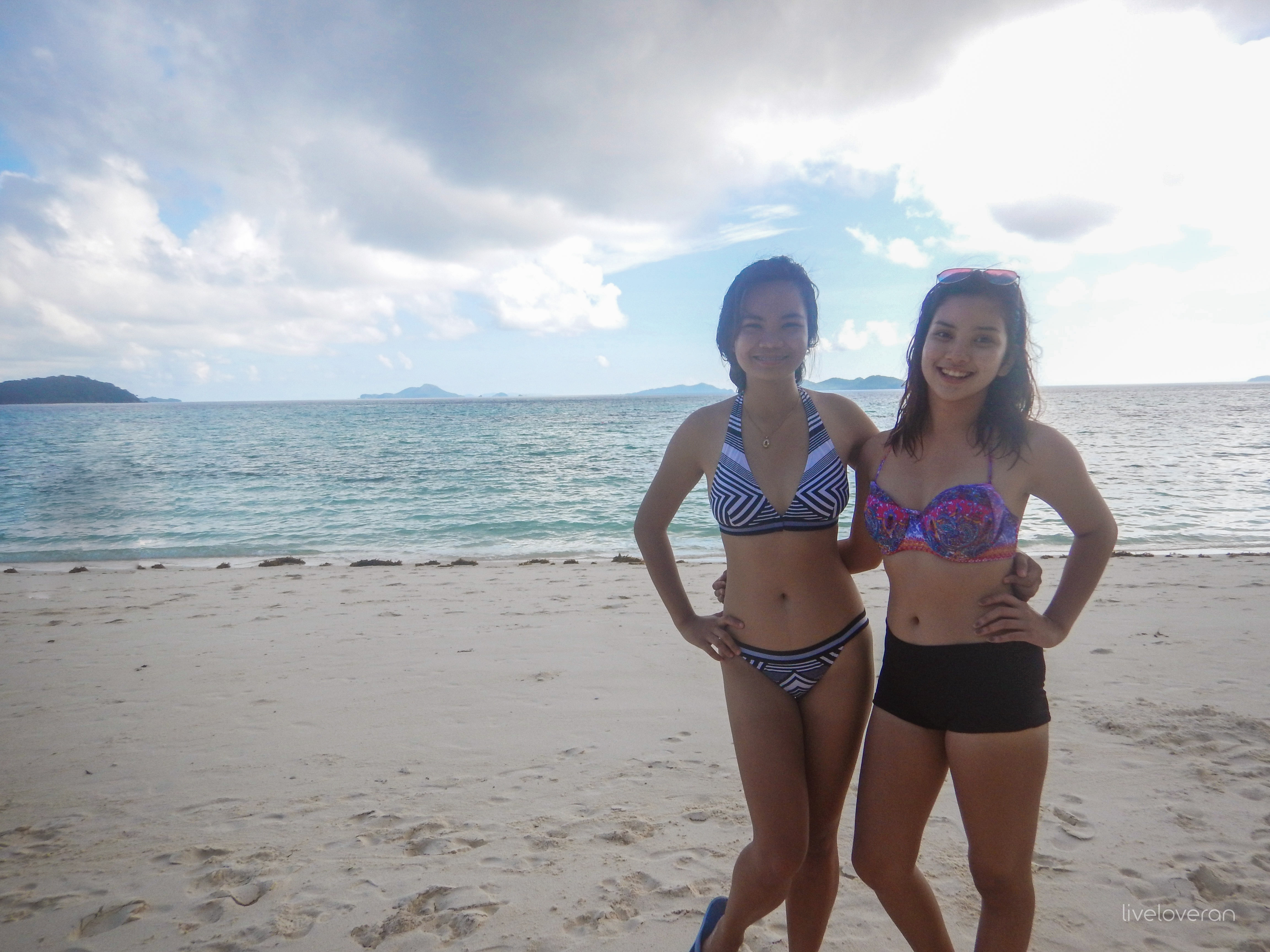 til our next adventure,