Last Updated on November 8, 2021 by Ran
First stop of the day: Kayangan Lake.
We're all feeling pretty excited about this, to be honest. It's a nice, warm day. Perfect for island hopping.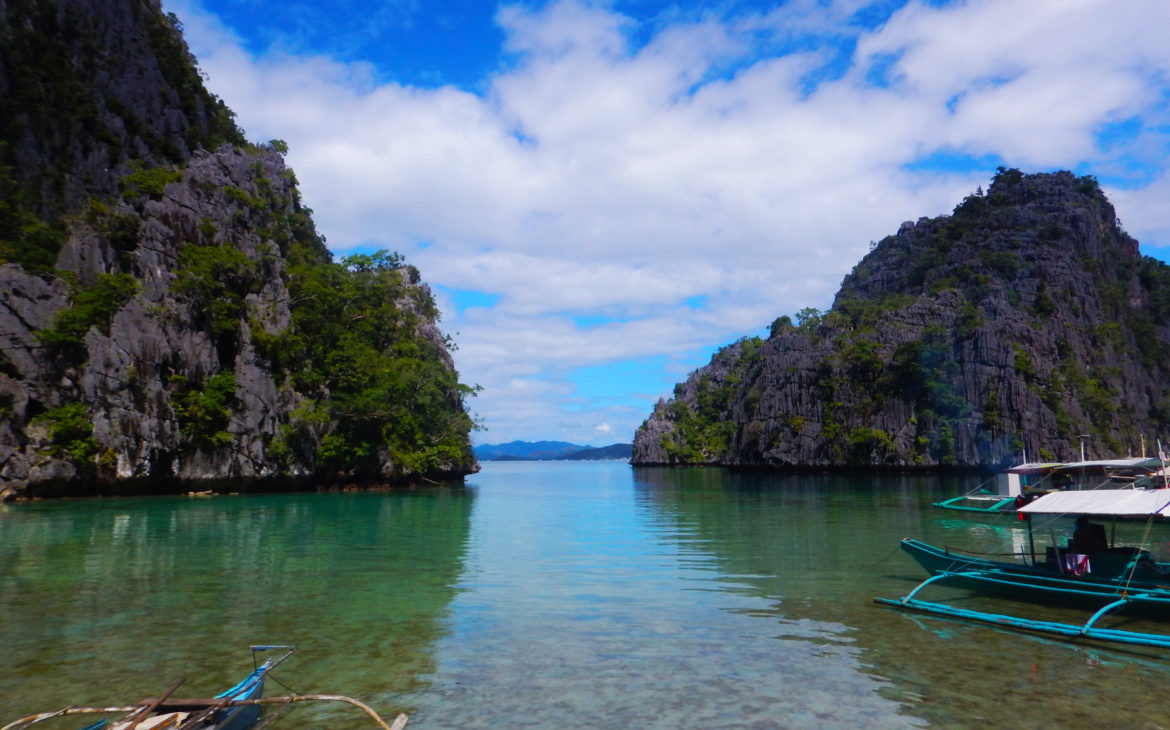 We arrived during a low-tide, so we had to dock somewhat far from the entrance. Upon arriving on the island, it's already pretty obvious how clear the water is around these parts. Absolutely lovely.
It was already included in our tour package, but even without one, the admission fee to Kayangan Lake is just 250 PHP per person. Not bad.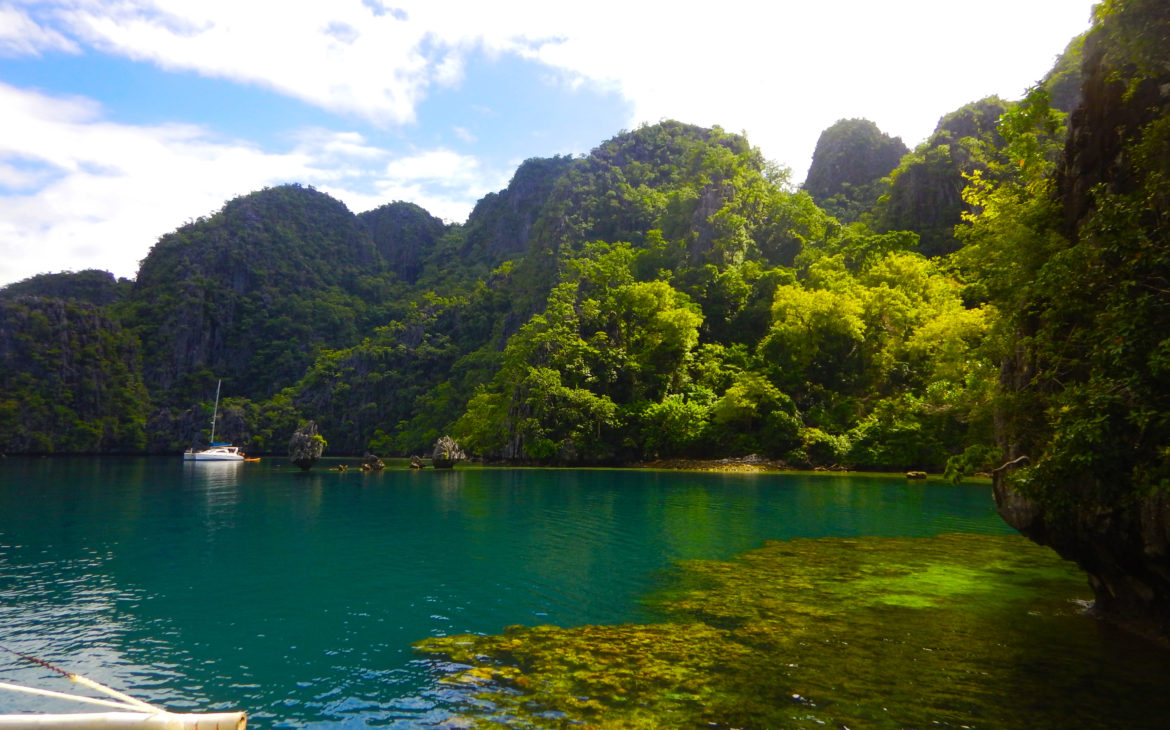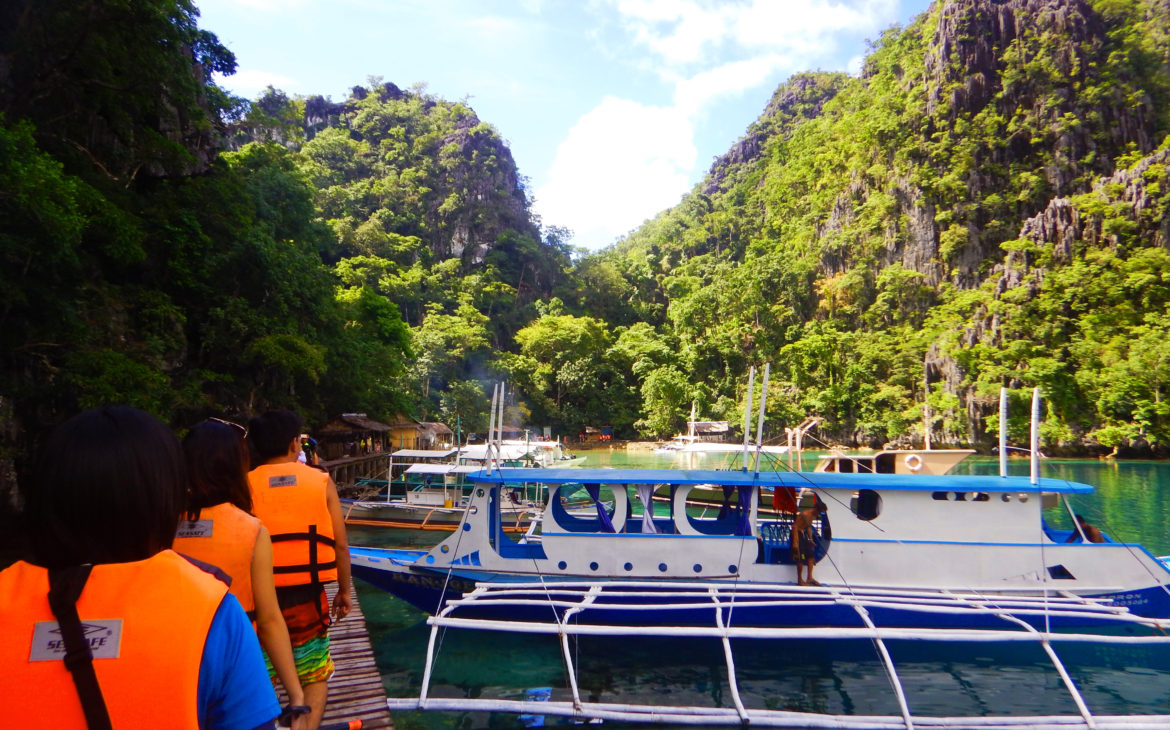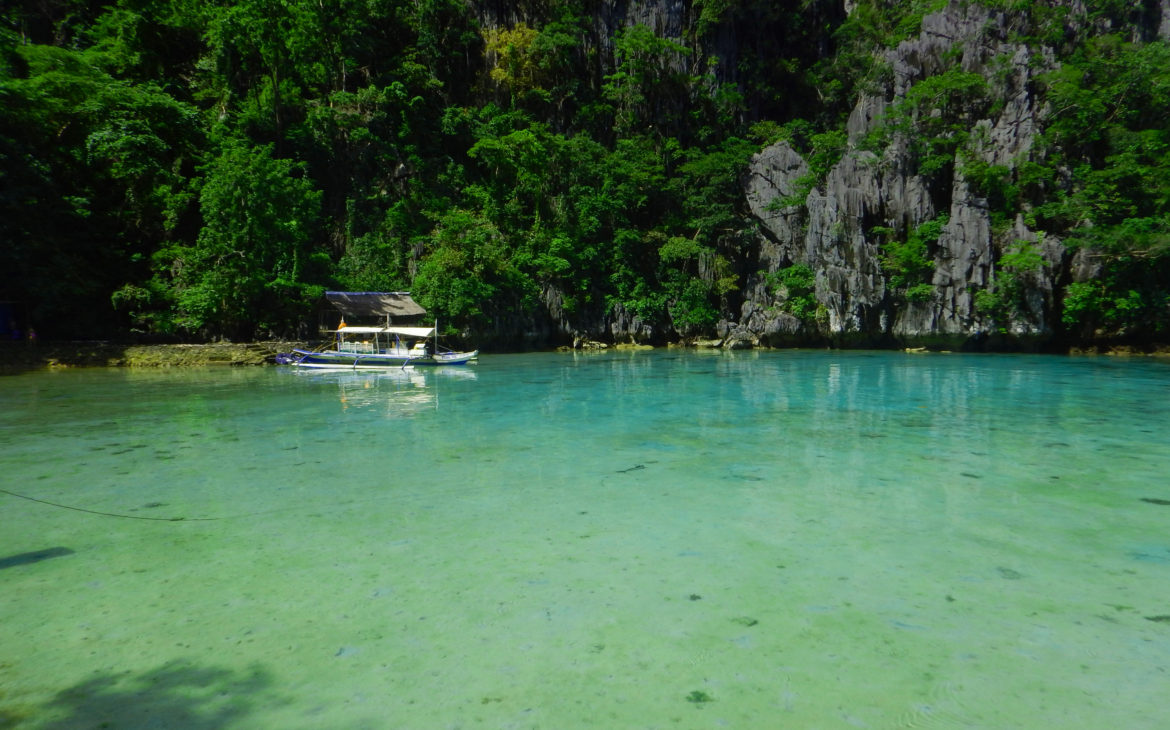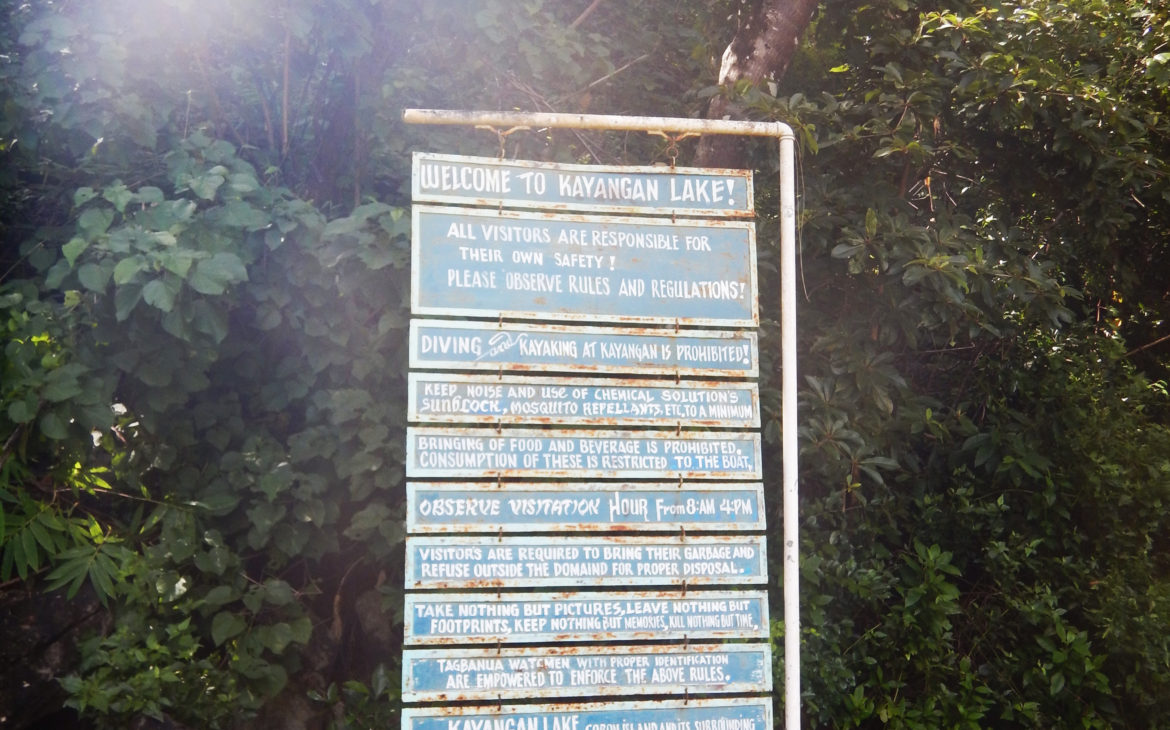 You have to climb up some steep stairs for a few minutes, which was uber tiring, but it's totally worth it. Believe me, when you feel like giving up here, it's worth it.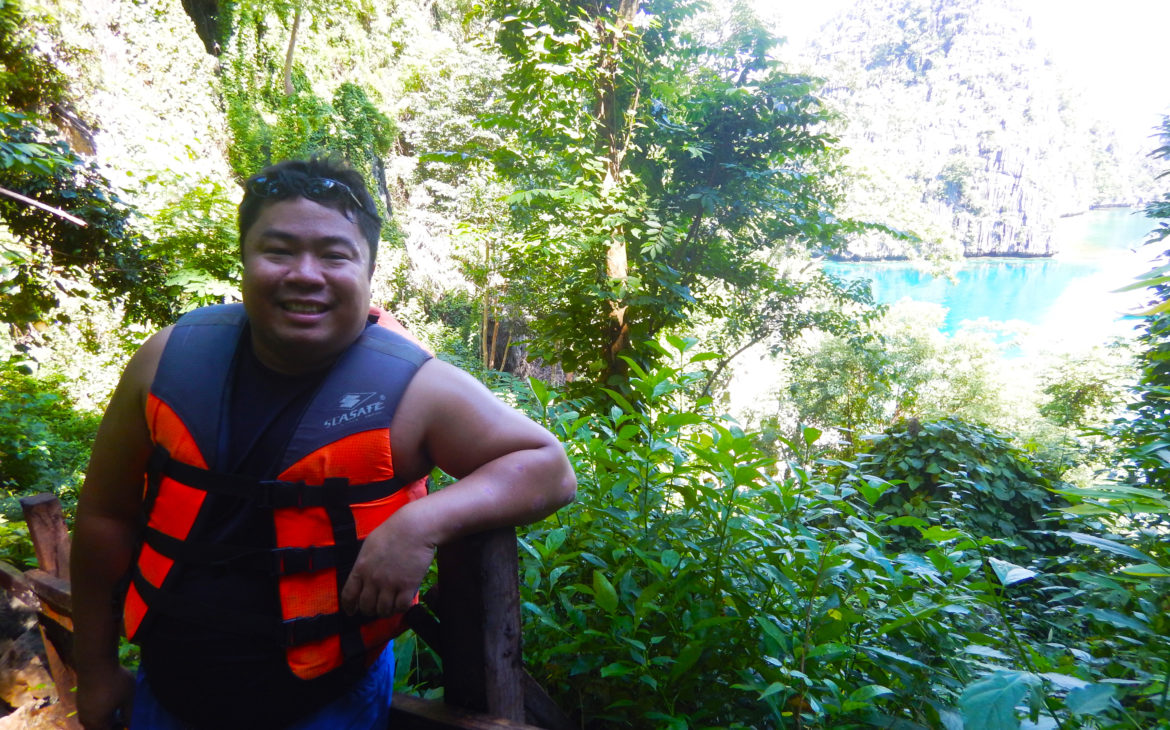 Watch out for the slippery rocks, though! The ground here is exceptionally muddy, and because the rocks are very smooth, it's also very easy to slip. I actually almost slipped a couple of times.
Make sure to be really careful about where you're stepping. It's much better to go slow and safe than to go fast but wounded, right?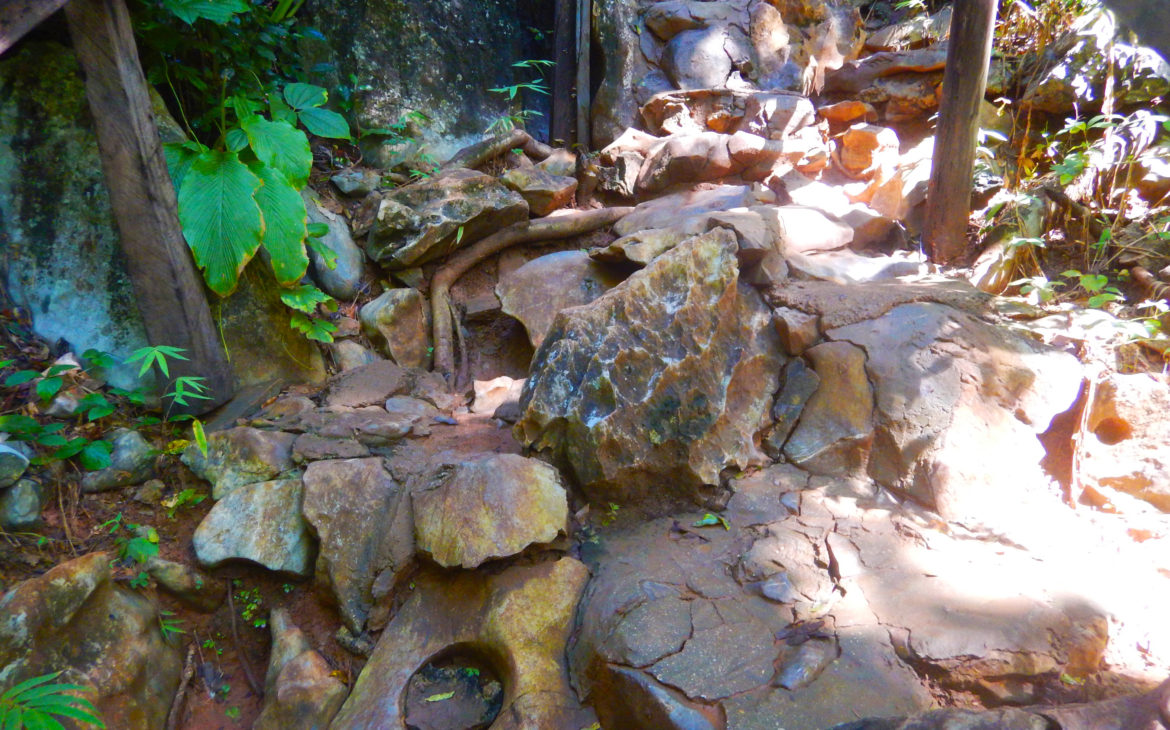 But oh my, once you get to the actual lake… you'll realize that it really was worth the steep climb. Yep, because some things are certainly worth all the risk in the world.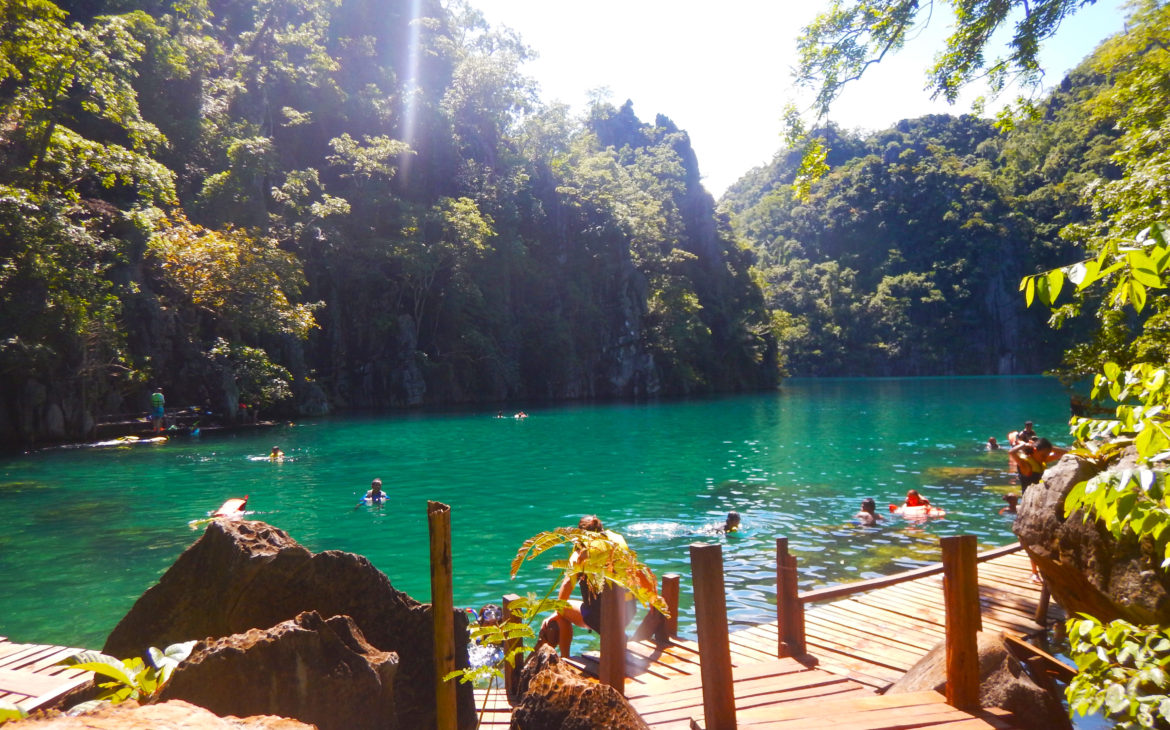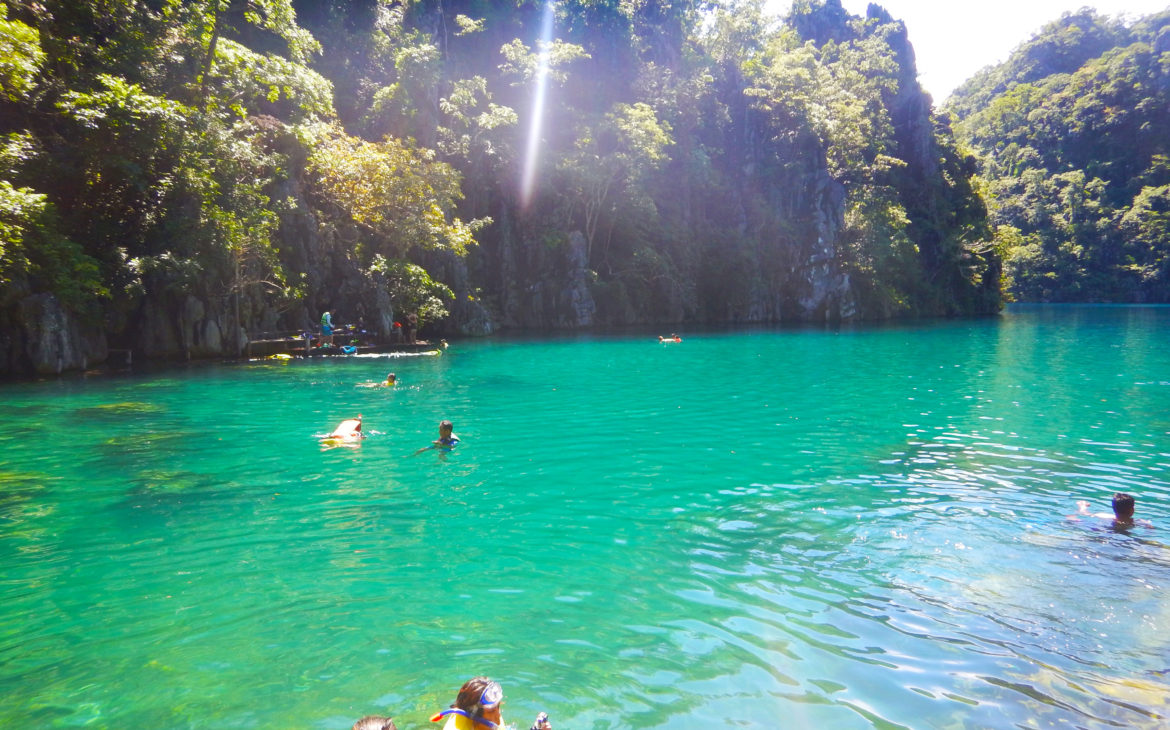 Kayangan Lake is often dubbed as the cleanest lake in Asia, and you can bet that it stands up to that nickname. Just take a look at that sparkly water!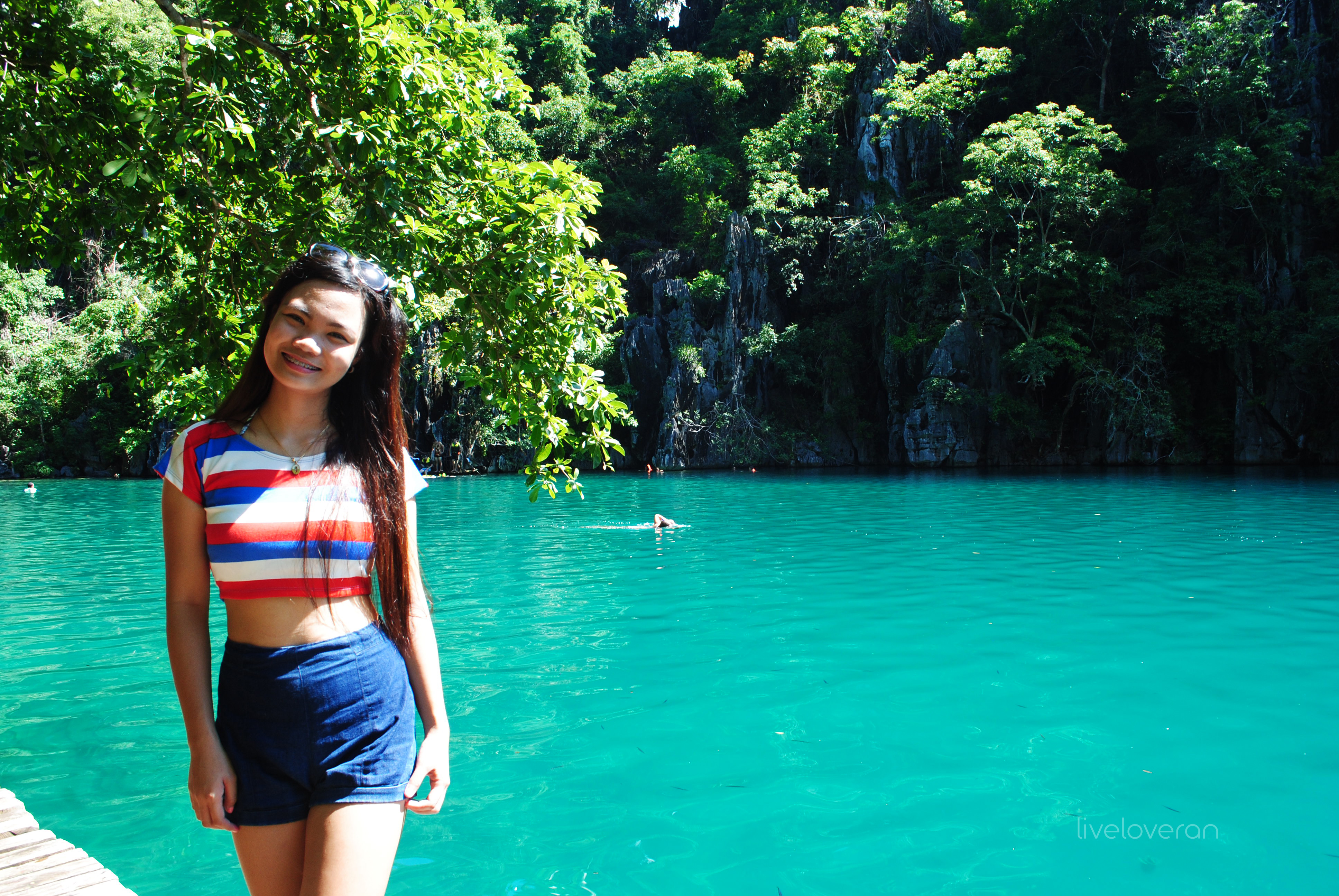 According to our guide, it's around 20 feet – 30 feet deep, but the water is so clear that it seems like the light can still reach a dozen feet down.
I really loved how my camera worked perfectly underwater. The water is so clean that there were no cloudy spots or anything at all.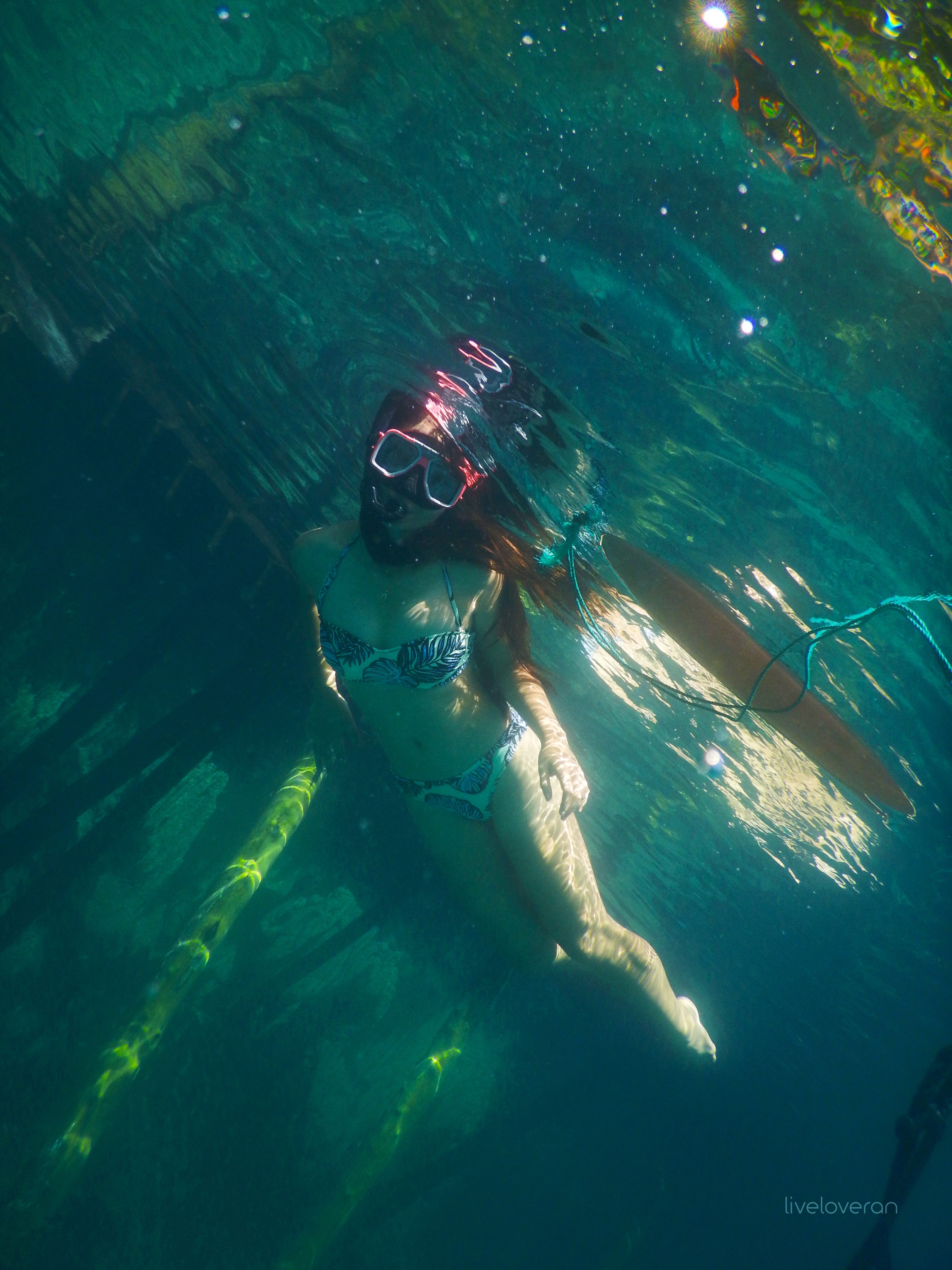 There are benches beside the lake, where we left our clothes and our snorkeling gear. I also left my life vest, because I have no idea why I brought my life vest here.
The benches are built on wooden bridges, but you also have to be careful here because the bridges are made of, well, wood. They're incredibly mossy and your feet can actually slip between two planks. I actually slipped here and bruised my ankle, so I wasn't able to swim much in the lake anymore after that. Definitely not a role model for exemplary caution!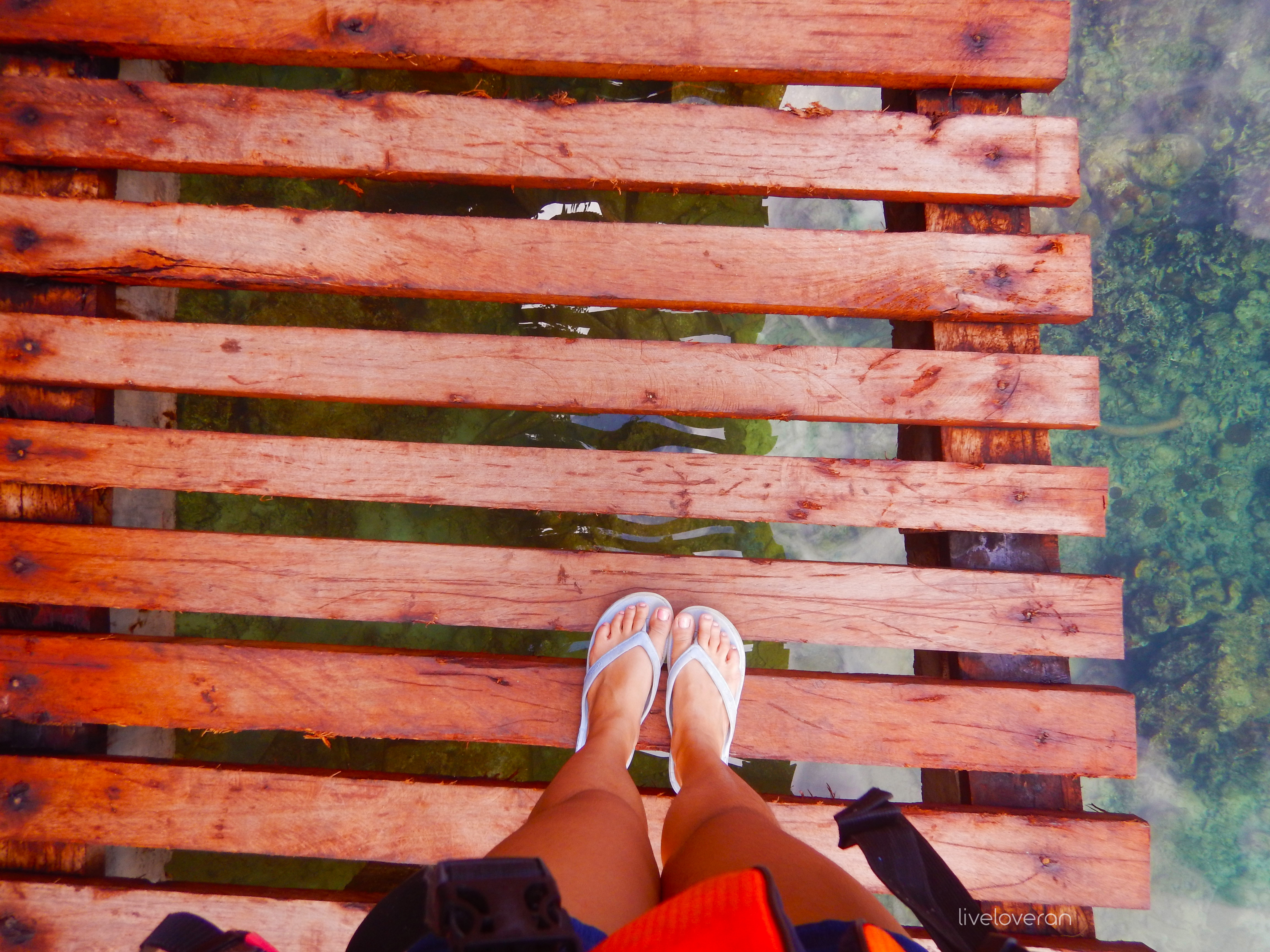 A cool little feature of Kayangan Lake is the series of caves lining up its walls. My tour group and I had our picture taken inside one, actually.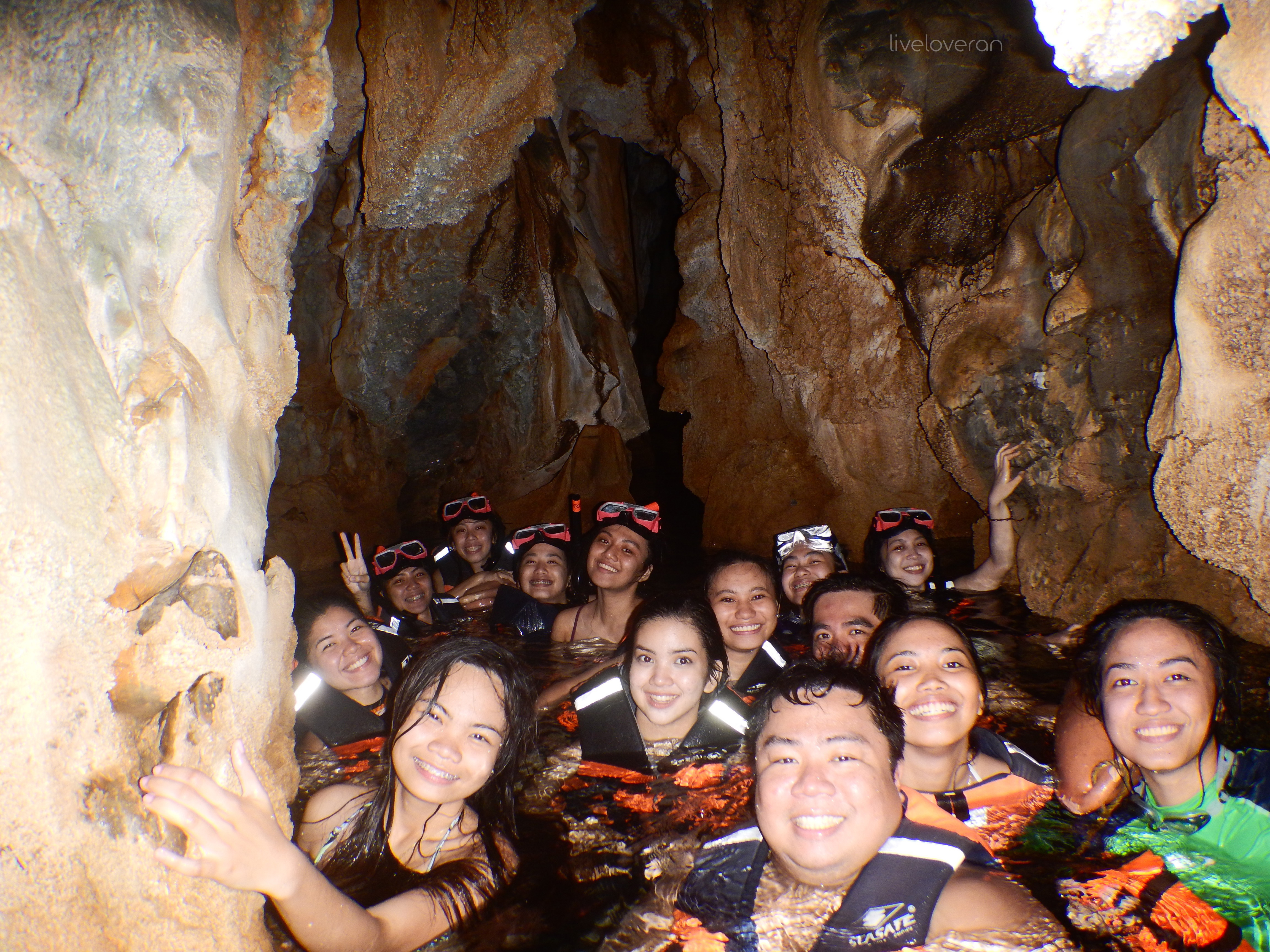 Even in the caves, the water is so clear that you can practically see our bodies through the water. Simply amazing.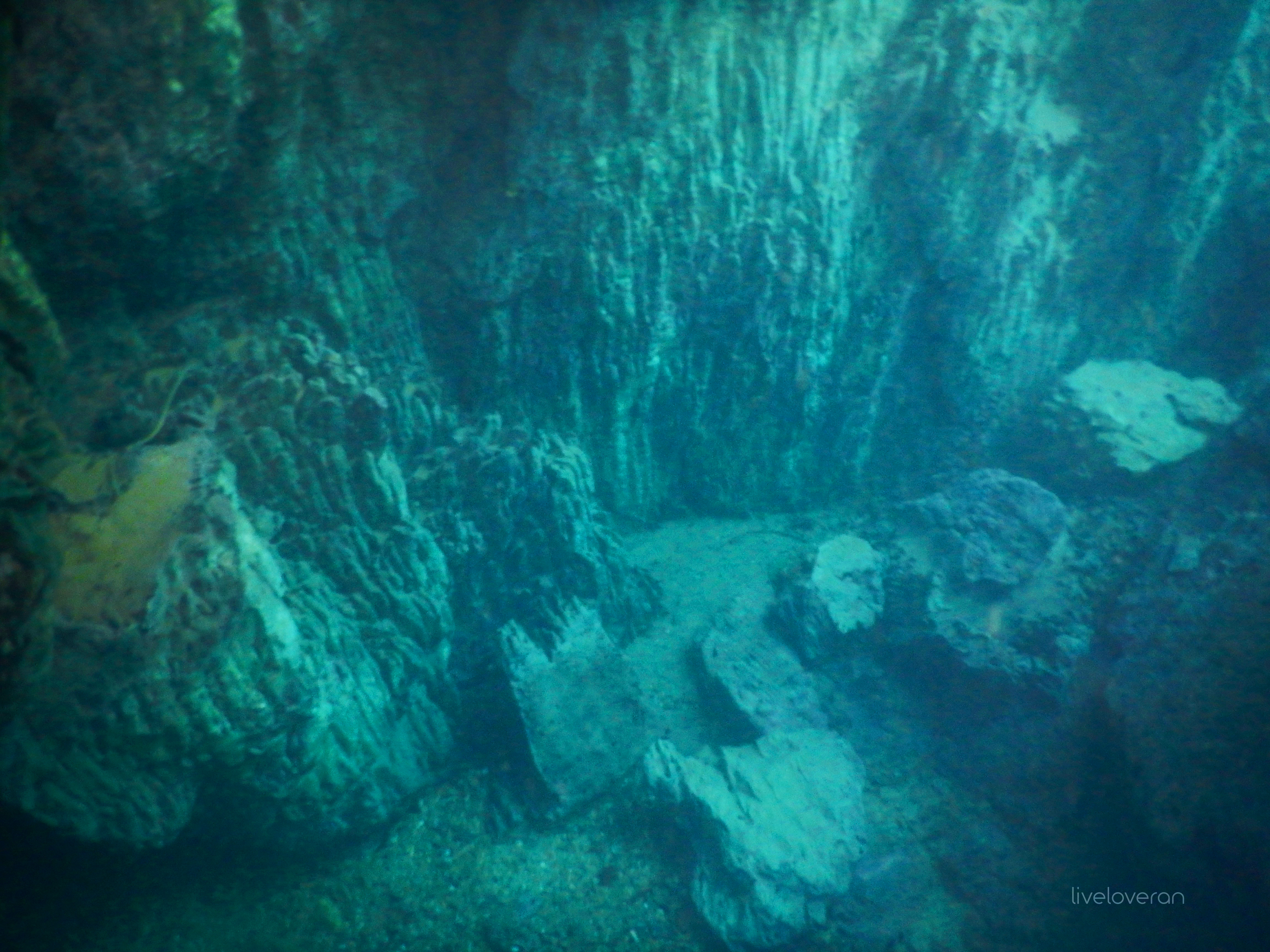 Of course, we couldn't miss this opportunity to take a group photo.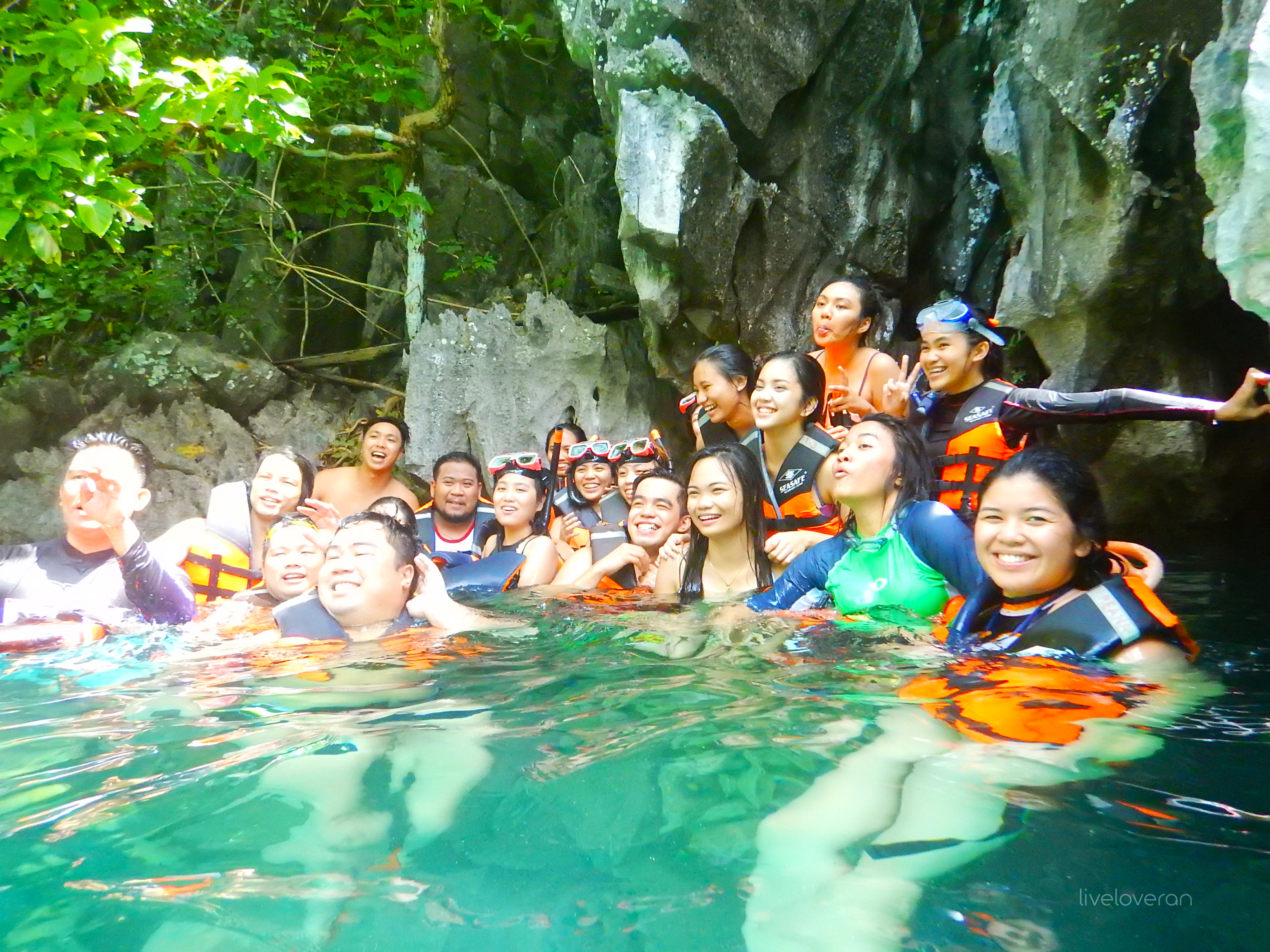 We actually spent a couple more minutes outside this cave, because the guides said that it's a nice place to take pictures. He actually made me pose underwater for a shot! Which I did, since the water was really clear and it seemed pretty cool, anyway. 😄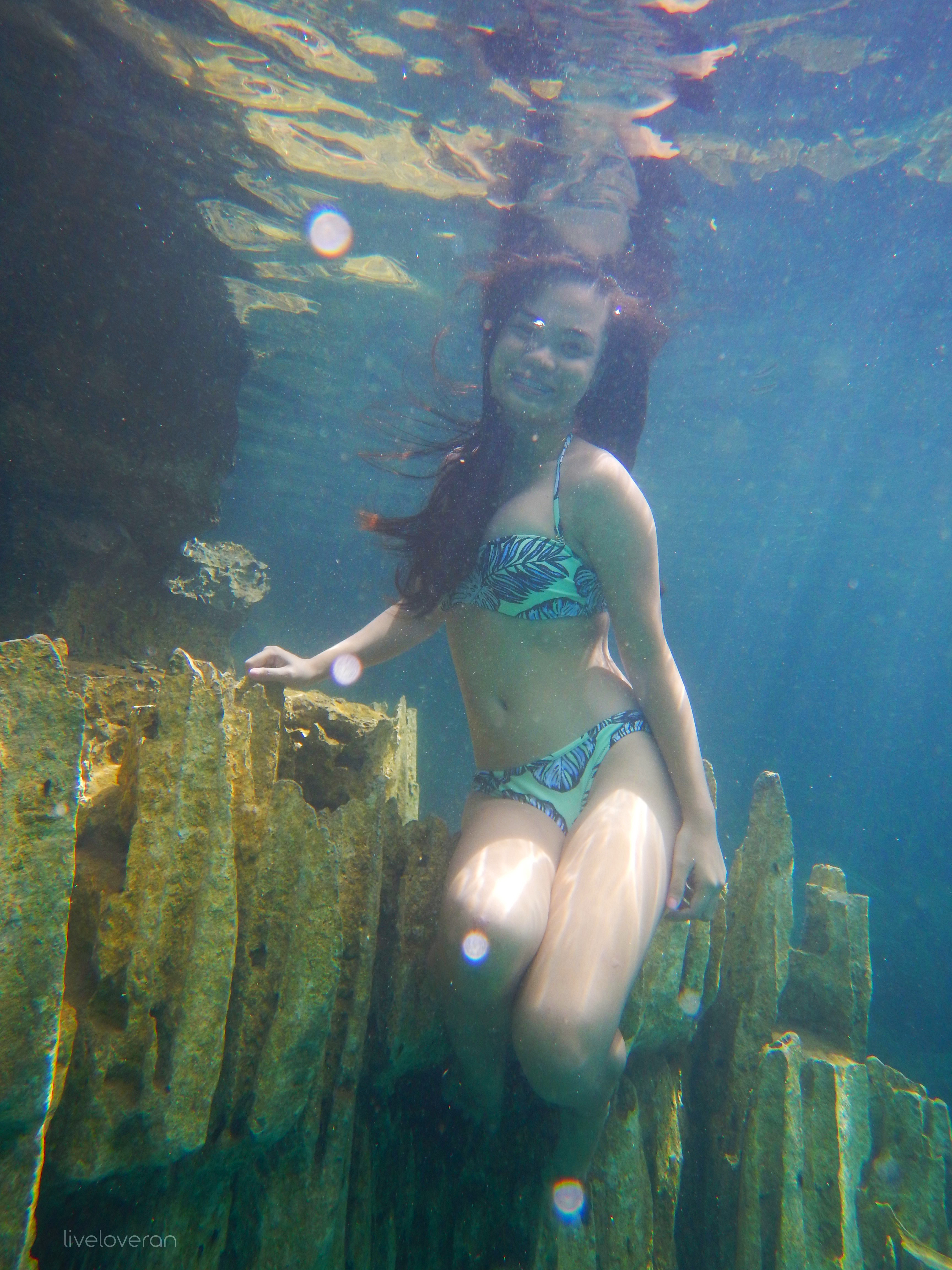 Yeah, for a second, I definitely felt like The Little Mermaid there.
A couple of my groupmates also had their pictures taken there, while others, including me, went up to the viewing deck at the top to see the island in its most popular and familiar image. Basically one of the first images you'll see if you type Coron, Philippines on Google Search. Y'know, the one with the big rock?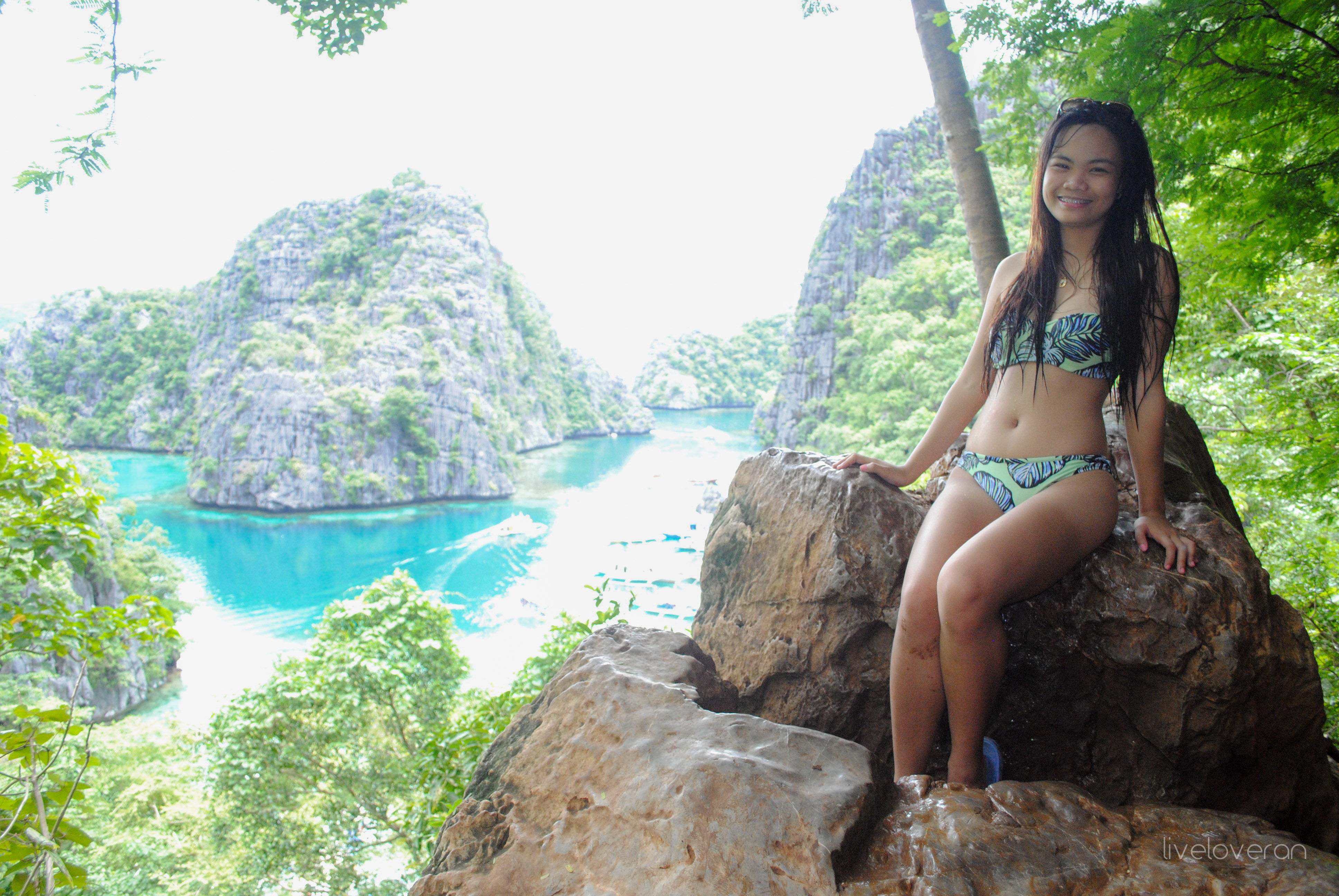 Yep, that's here in Kayangan Lake. Be sure not to miss that area!
Next up is the Twin Lagoon.