Last Updated on November 8, 2021 by Ran
Time for the next three destinations in this Coron Island Hopping trip!
Coming right up, Banul, CYC, Balinsasayaw!
Banul Beach
We had  our lunch at Banul Beach. Hooray, food!
After swimming at both Kayangan Lake and Twin Lagoon, I was ready to gobble down as much food as I could. Naturally, we had a lot of seafood, but meat, specifically pork sisig, was also included.
I personally enjoyed the crab. Yum. Yum. It's the first time I've ever opened my own crab too (well, technically Kat opened mine for me) so that makes it even more memorable.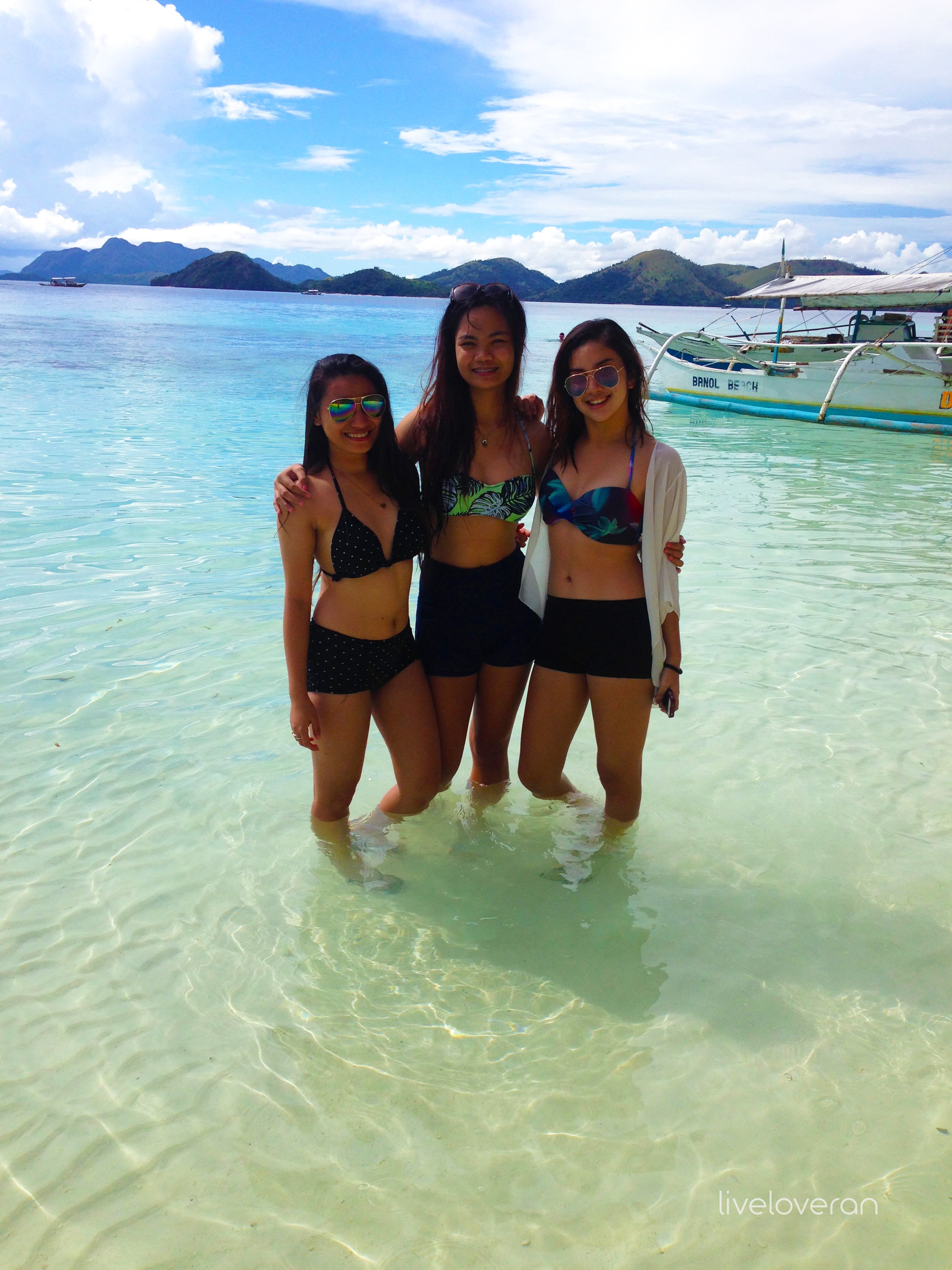 We took all these photos right after eating lunch. We were so hungry that when we got to the island, we all immediately rushed to the food, haha.
Forgive me if I look really chubby here. Mehehe. I actually had around 4 or 5 cups of rice, because the food was simply so yummy! It's hard not to ruin your diet if you're in such a beautiful island paradise.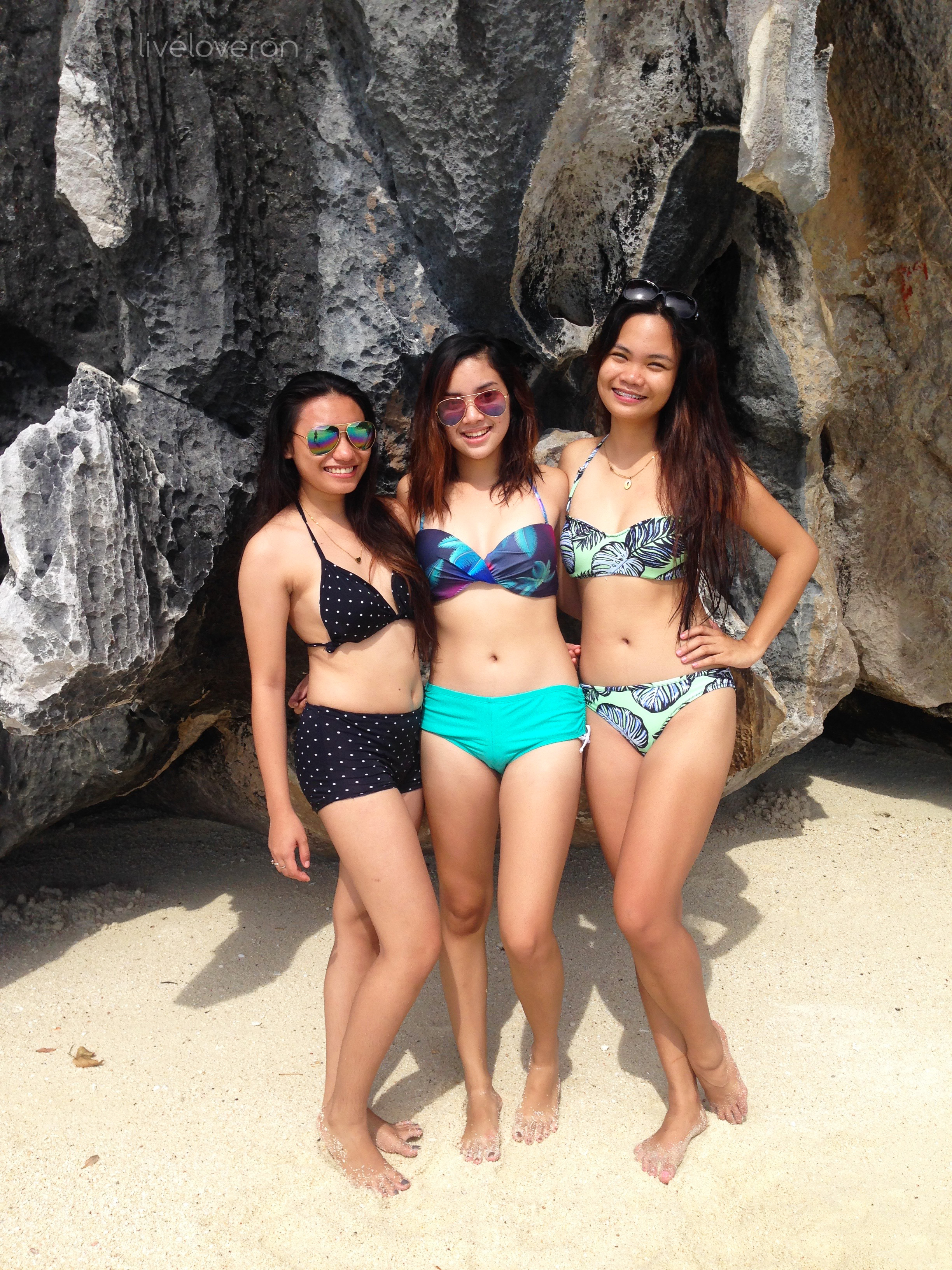 Anyway, Banul Beach is super gorgeous, now that I think about it. I just didn't appreciate it that much when I was there because I was too preoccupied with food (food?! FOOD?!) and the rocks beside the beach. I mean, seriously, just look at those rocks. I wonder what they're made of?
CYC Beach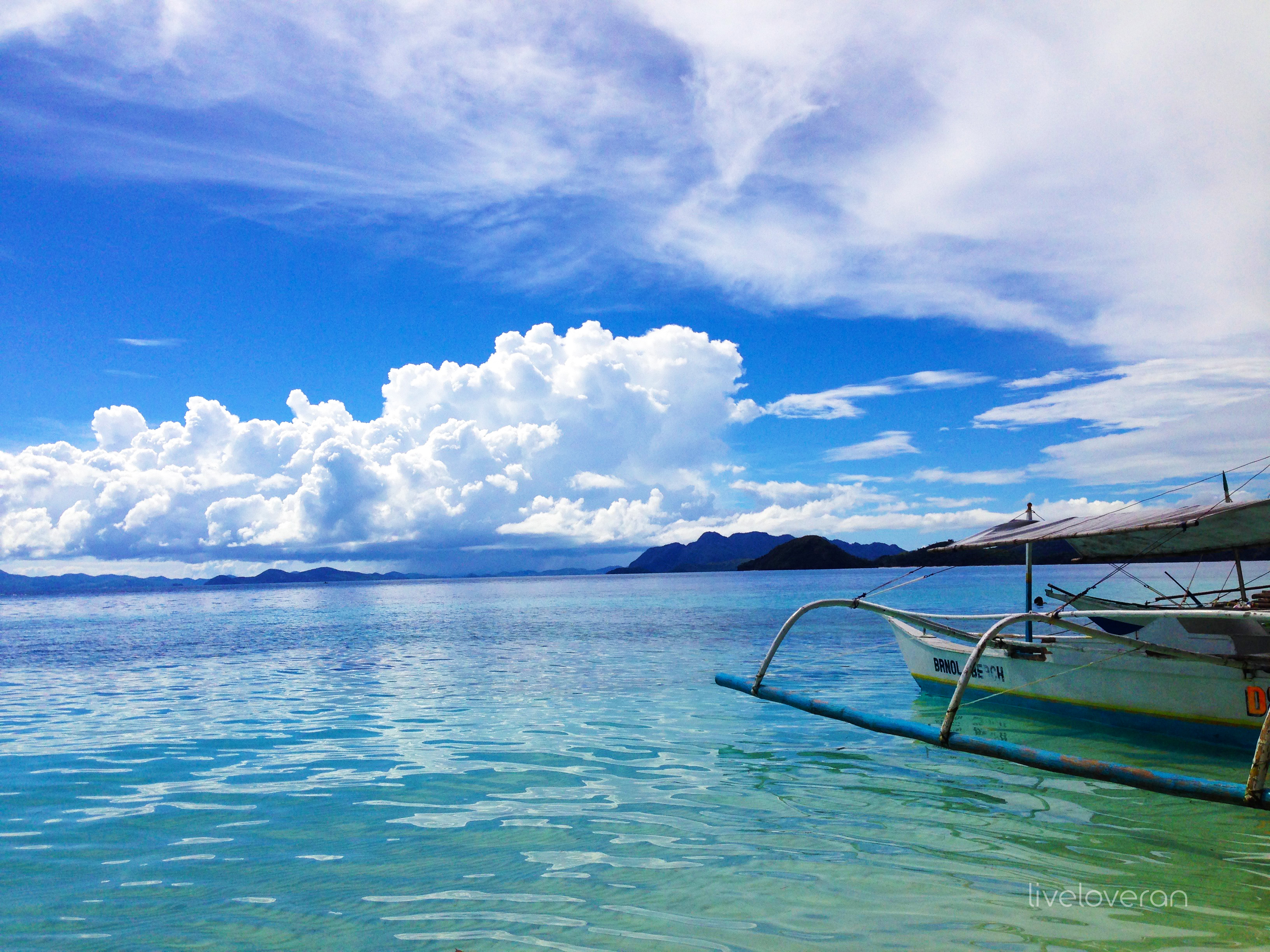 CYC Beach is where I met Kristeen, one of the girls in our tour group. She actually brought her own snorkeling gear, which is really cool, and also really nice because P150/day for the gear was a bit too much for my student budget, considering you can get one for yourself for like 1000 PHP. Remind me to buy my own gear for future travels.
Anyway, we snorkeled a bit and found some fishes, like, in very shallow waters. So shallow, in fact, that you can literally kneel and find some white fishes in the sand beneath the water. That's totally cool.
Balinsasayaw Floating House
Lastly, we snorkeled near Balinsasayaw Floating House. This was the most extensive snorkeling we've done for this day, since it was a bit farther out in the sea. We found plenty of sergeant major though–the so-called zebras of the sea–and we also saw a giant clam. Yay!
You know what's sad? I forgot to recharge my camera last night, which means by the time we got here, I had already run out of battery. That's the reason why there's no picture for this part. What a bummer!
Anyway, that's it for this day! I had a whole lot of fun, even though it was so tiring. Time to go back to the Coron Eco Lodge and snooze for the night!
til our next adventure,