Last Updated on November 8, 2021 by Ran
Good morning from the Coron Eco Lodge! It's Day 3 of our Coron trip and we're up bright and early.
The hotel offers free breakfast daily, which makes it even more awesome. Considering the price, it really is worth it!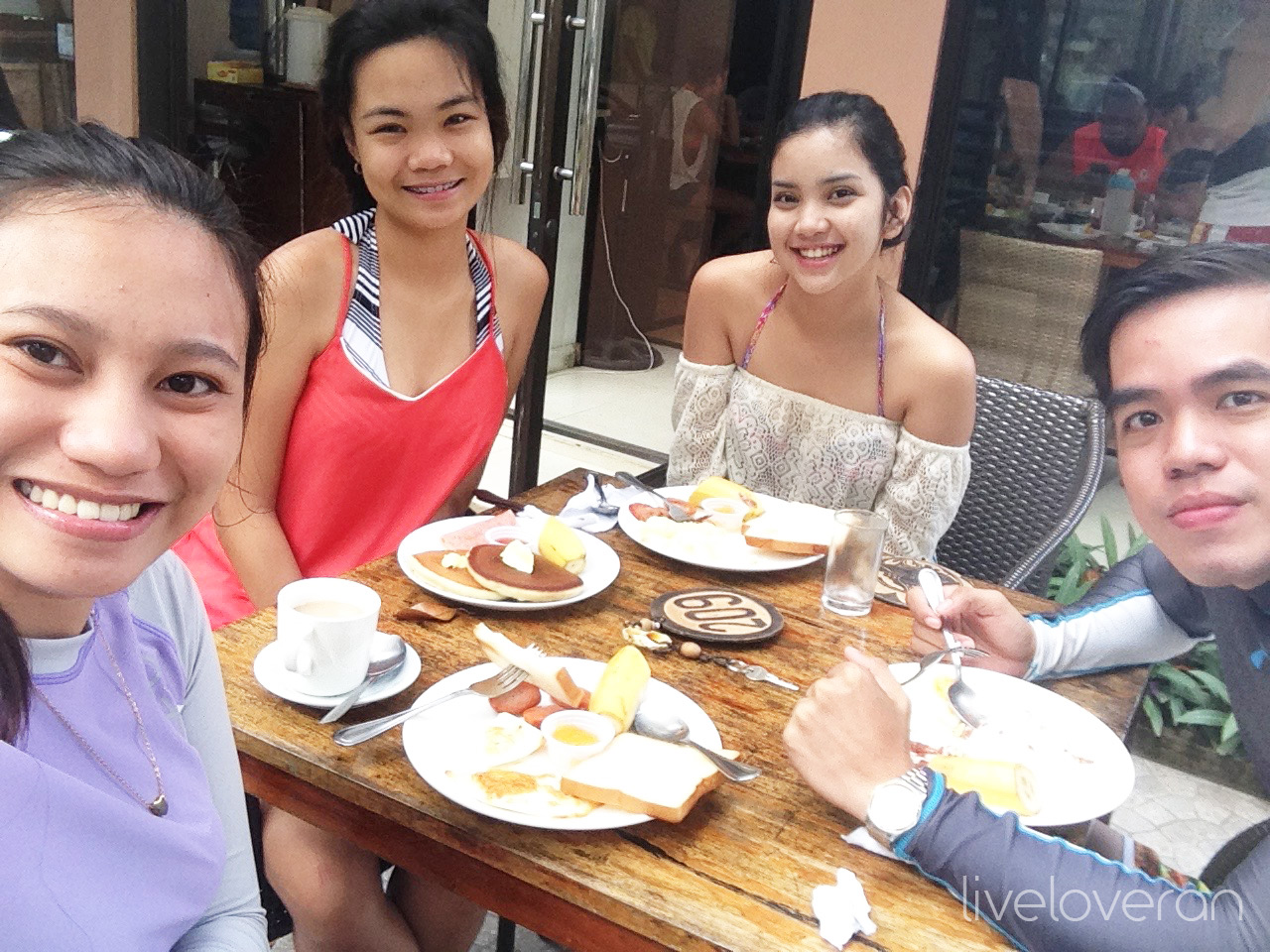 Day 3 is the Banana-Malcapuya Island tour. This time, we only had three islands to visit, because it takes 2 hours by boat to reach the first island and another 2 hours to go back. Since the tour was between 8:30 AM-5 PM, it was understandable that we would only have 3 islands to go to.
Are you guys feeling it now?
Bulog Dos Island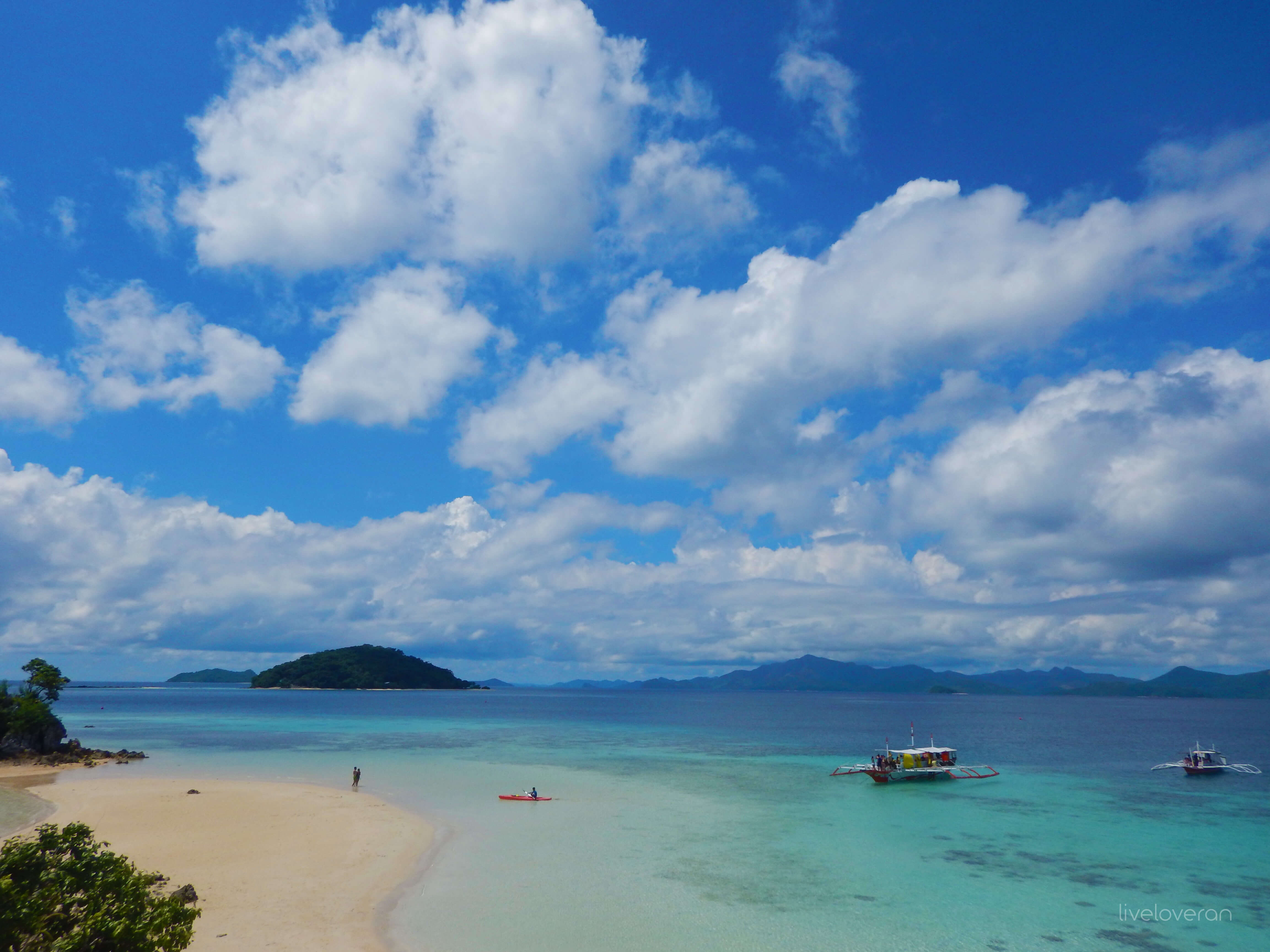 We first went to a place called Bulog Dos Island.
The view here was simply spectacular. And by spectacular, I mean, oh boy, was it spectacular! It overlooks an exclusive hotel, Two Seasons Resort, if I'm not mistaken, which is strictly private property and is only accessible to guests. The tour guides kept warning us not to go too near the area, as guards would definitely scold us if they saw that they were getting too close. Not that we were interested in getting any closer, anyway.
The view when you're on top of the little hill overlooking it was enough. It's so beautiful. That's the exclusive resort on the right. What a perfect scene. Just look at those fluffy clouds!
I swear I had a million thoughts going through my mind as I looked over to the vast sea beyond me.
What lies beneath the ocean? What's the other side of the world doing right now? So many questions, so many thoughts.
The sea could do that to you, just sweep you away with its cool breeze, mind and soul, from reality.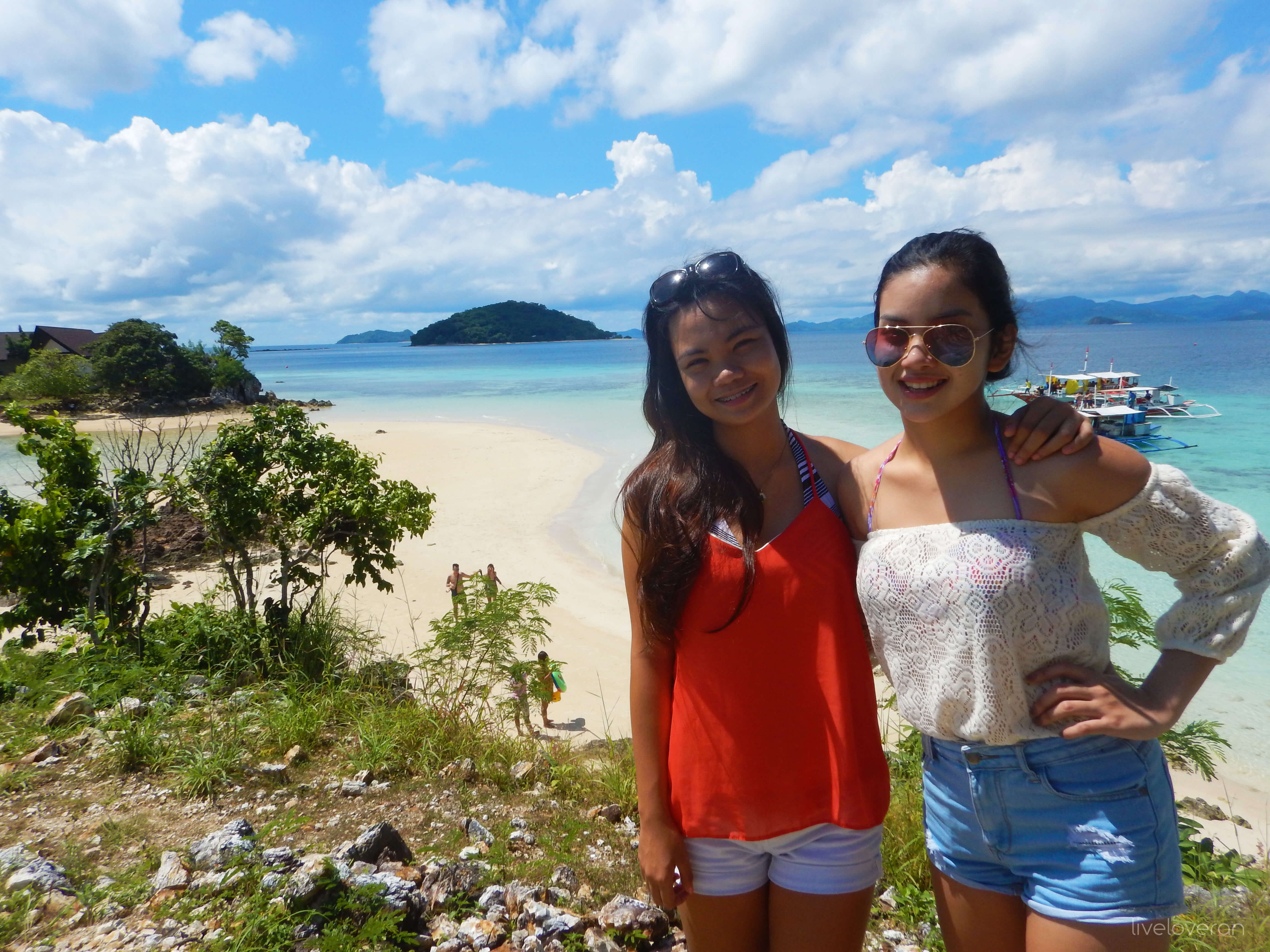 One thing's for sure though: the world is a wonderful, vibrant, gorgeous place.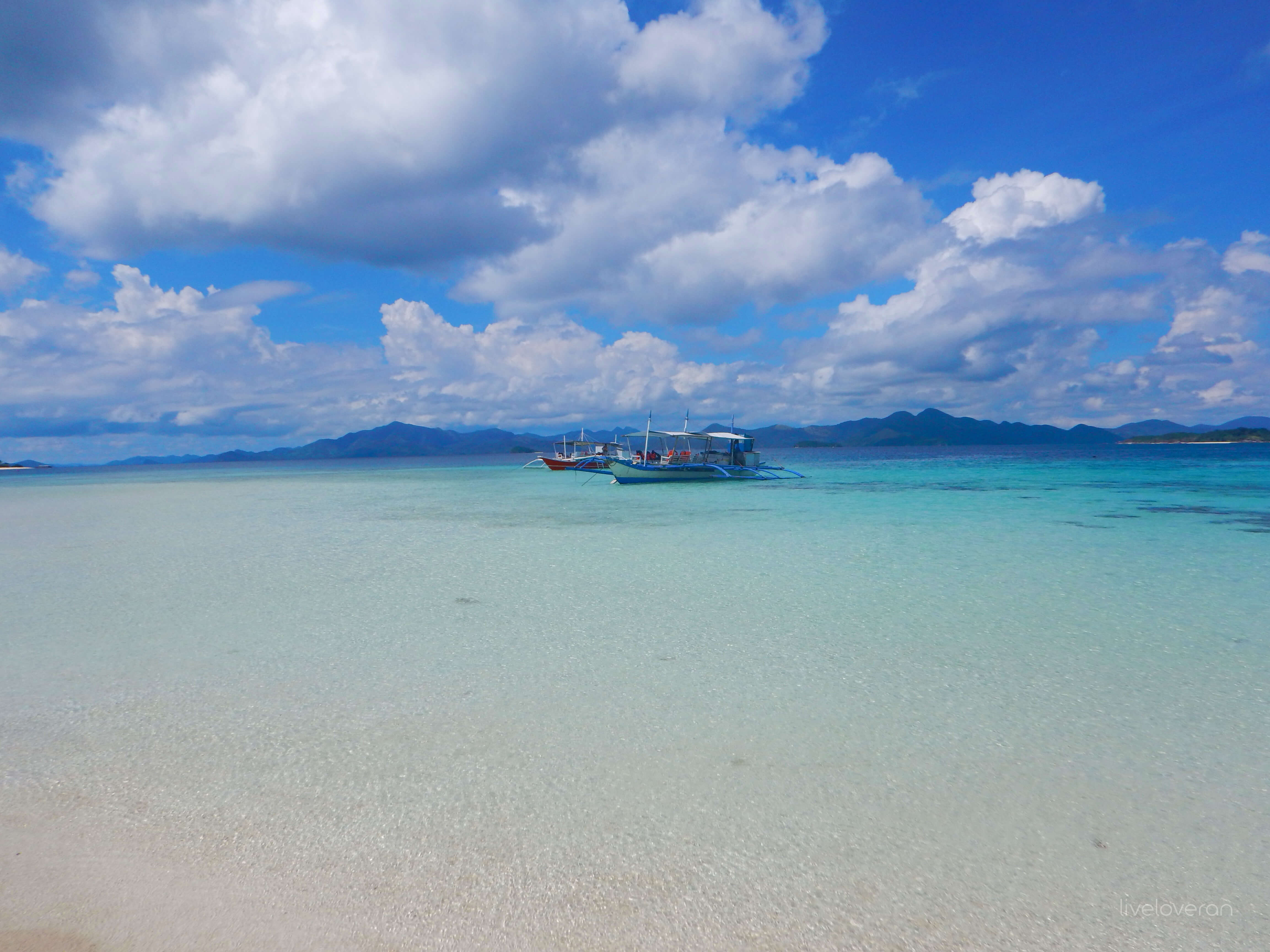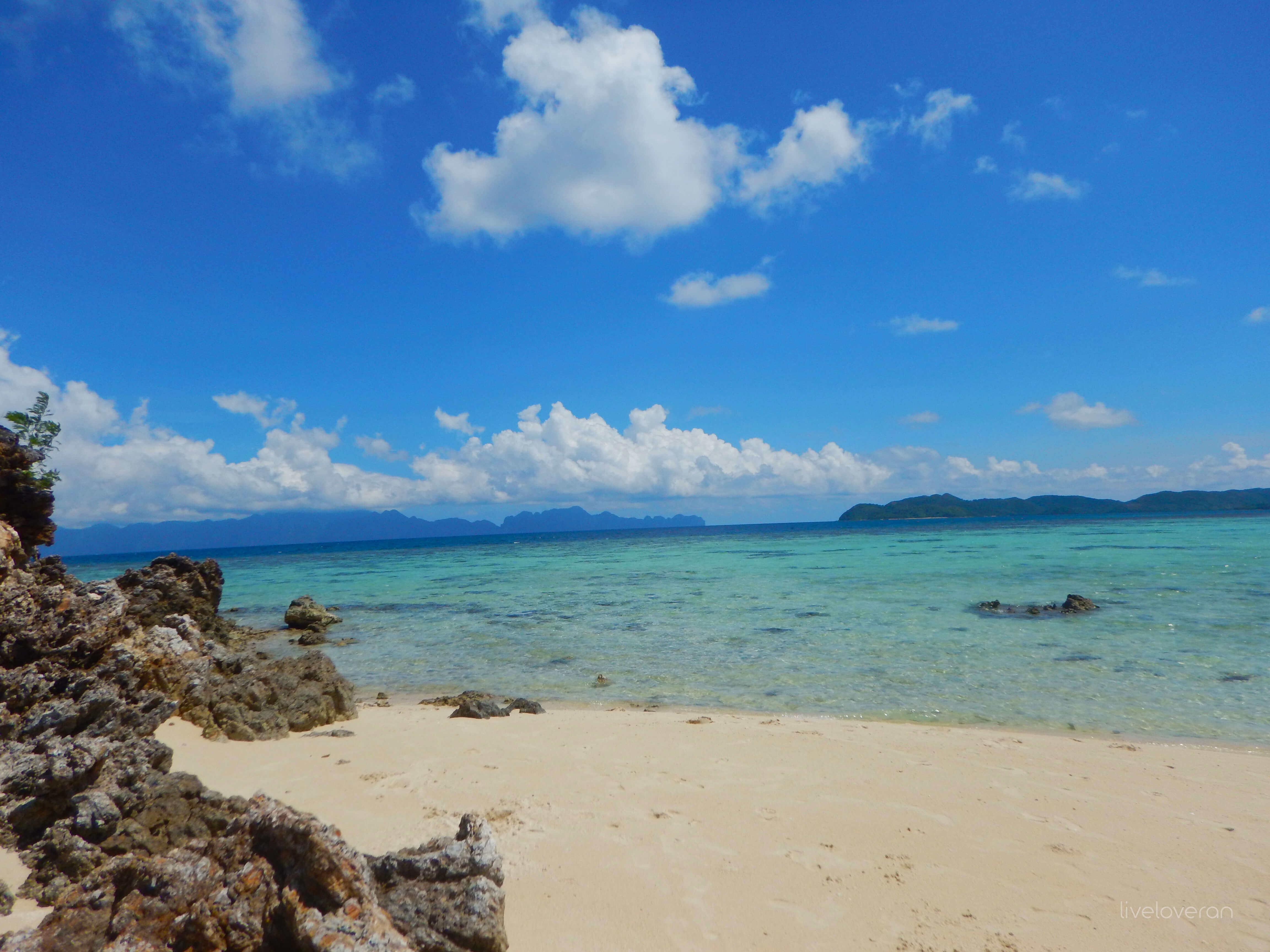 This island is quite famous for its sandbar during the low-tide, which connects the island to the resort. When we went here, the sandbar was quite visible, and it was a really pretty sight.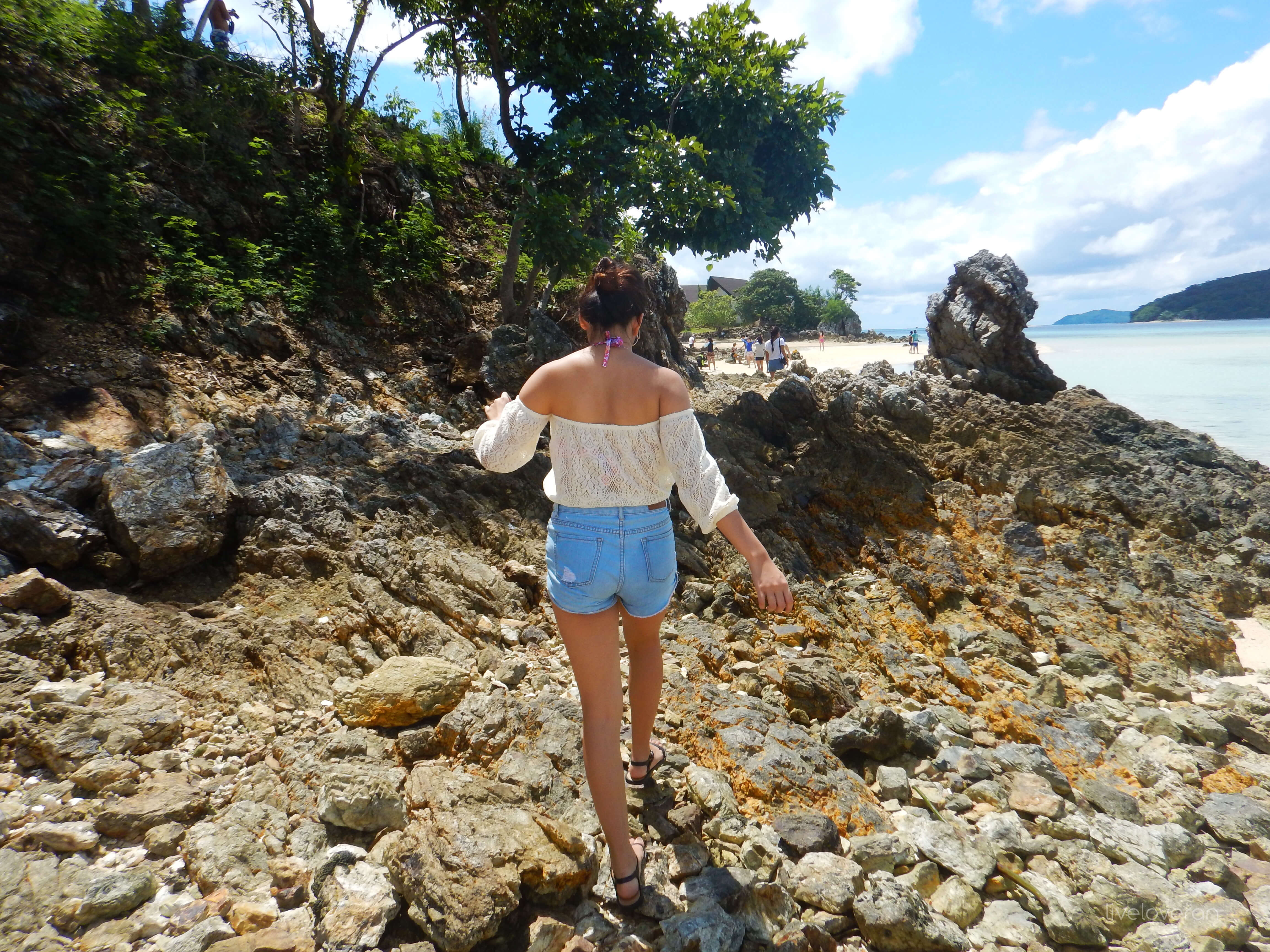 We had to be careful walking along the beach though because apparently, stingrays frequent the area. Oooooh. Even before the tour yesterday, our guide gave us a piece of advice: better step on an urchin, than be stung by a ray.
This was actually on my mind the majority of the time since I was the only one who didn't use a life vest throughout all our snorkeling activities and was, therefore, the only one who didn't automatically float.
If we were in semi-shallow waters (like 6 feet or so) and I got tired, I would kick up from the sea bed and float on my own. The thought of accidentally kicking a sea urchin or a stingray usually scared me enough to get rid of my tiredness so I wouldn't have to kick up anymore.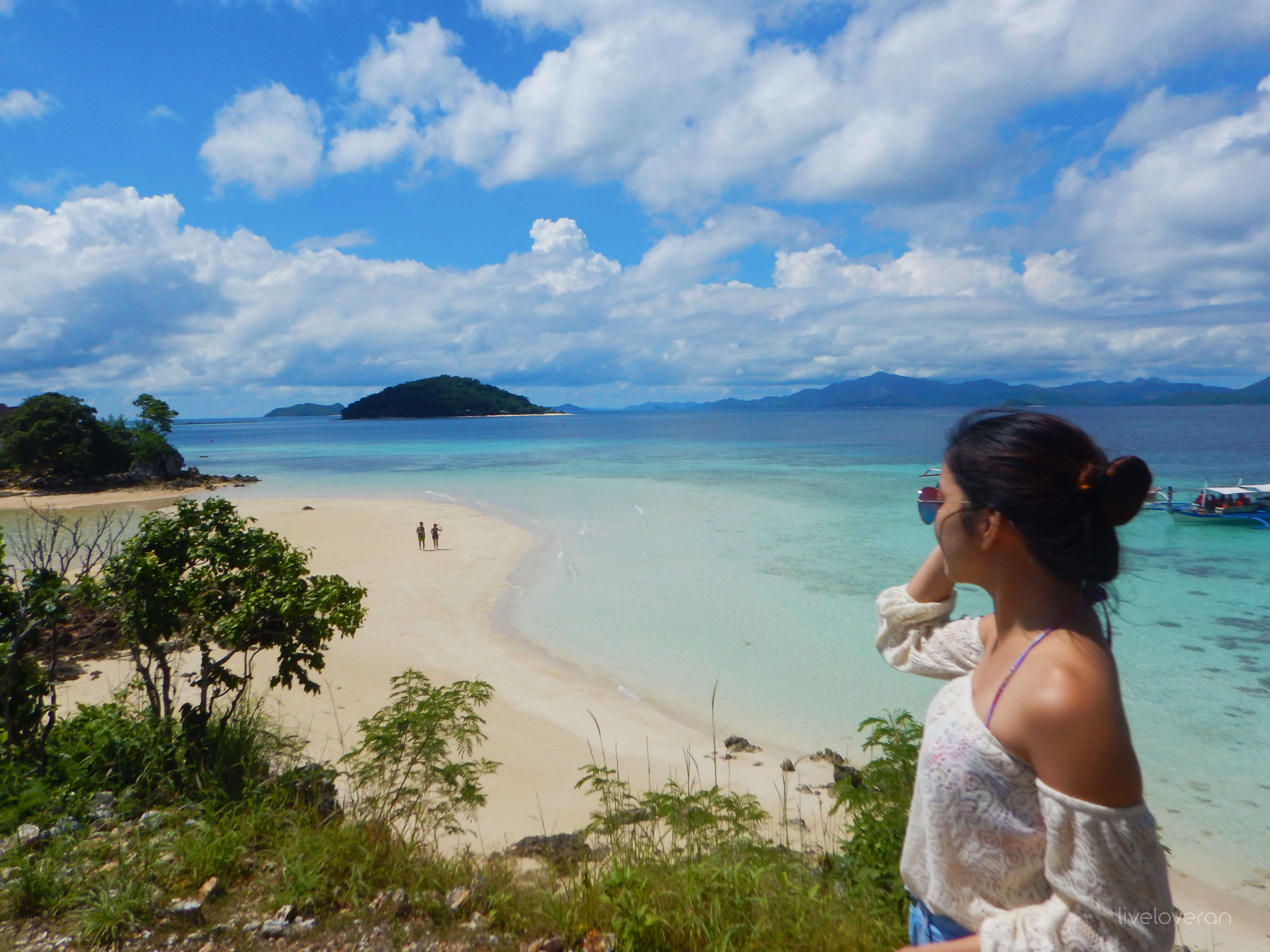 We only stayed at Bulog Dos for around an hour before we moved to the next island, Banana Island.
Banana Island and Malcapuya Island will be in separate posts, because they're pretty photo-heavy as well. Plus, I've got side-stories! Yay!
Guess who was totally burnt?
Mini-story: we had our dinner at a local restaurant called Sinugba sa Balay, well, at least they did. I wasn't able to eat here since I had to go back to the hotel immediately because of an emergency, but my friends told me that they had a pretty bad experience here.
It took almost 45 minutes for their food to arrive because they kept being bumped off for the foreigners who arrived after them. Imagine going to a place and waiting for so long, only to see other people who had arrived after you getting their food before you, the same food that you had ordered?
The place looks nice, the prices are relatively cheap, and my friends say that the food is delicious, but honestly, I'd rather pay more for good service. What's a tasty and inexpensive dinner if the service is just going to ruin your mood, right?
All I can say, at least it wasn't the same with the tour guides! They were all so approachable and friendly!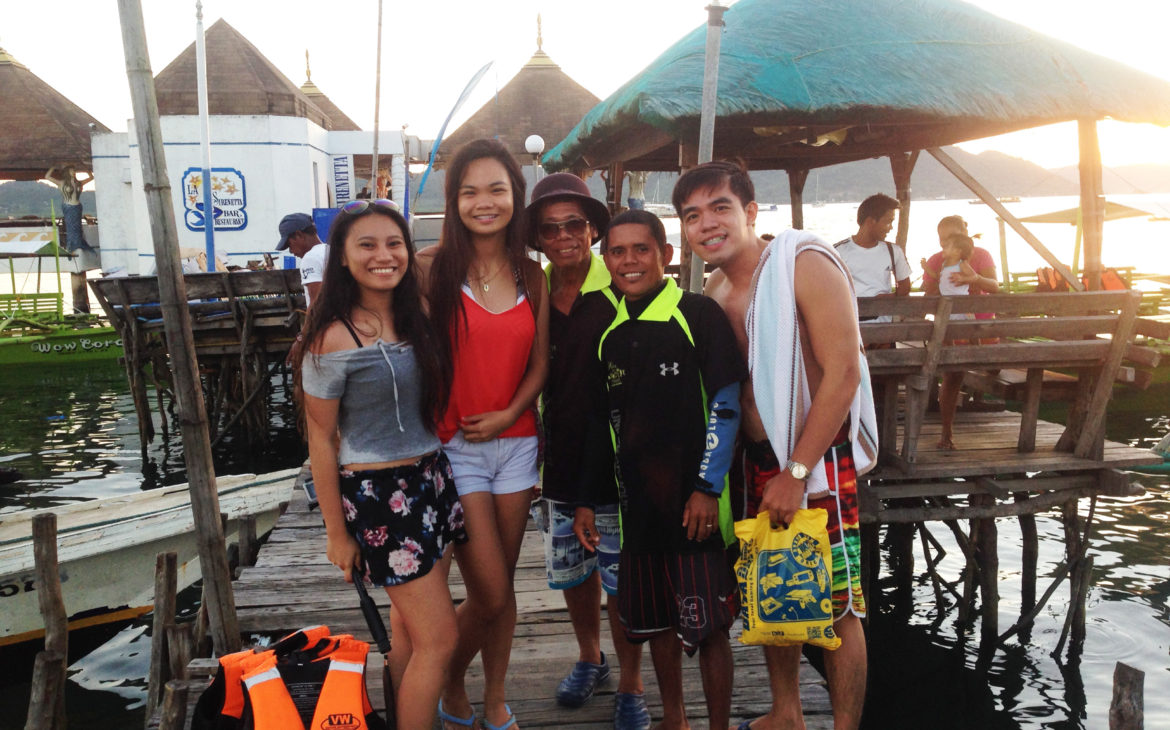 But anyway, this day was really lovely. This is also our last night here in Coron! Awww. The girls are planning to go out to celebrate our last night here, too. I guess I should go this time. After all, it is the last night.
But before that, Kat and I are totally gonna need a power nap! Today might have been fun, but it sure was tiring!
til our next adventure,