Last Updated on November 8, 2021 by Ran
Ever since I was a kid, I've always loved journals and diaries.
I got my first personal laptop at a pretty young age for my time (12 years old, for anyone wondering) but I never got over my love for paper products. I already had a diary at 4 thanks to my mom and I continued using one until I entered uni. Admittedly, I don't write as much now, but I still keep a journal where I can write all my thoughts and feelings down every now and then.
When I got into uni, I started using planners in addition to my yearly journal. Keeping a planner has always been an amazing way for me to organize my schedule, figure out where I am in my life plans, and work on my goals more efficiently and effectively.
My planner of choice was the Belle De Jour Power Planner from Viviamo! Inc. I've been using it for 5 years now, going on 6 soon. And finally, the 2020 version is here!
Should you get it? Let's check out the 2020 BDJ Power Planner!
Disclaimer: I did not get paid or sponsored to do this review. All thoughts and opinions are mine and mine alone.
2020 BDJ Power Planner Review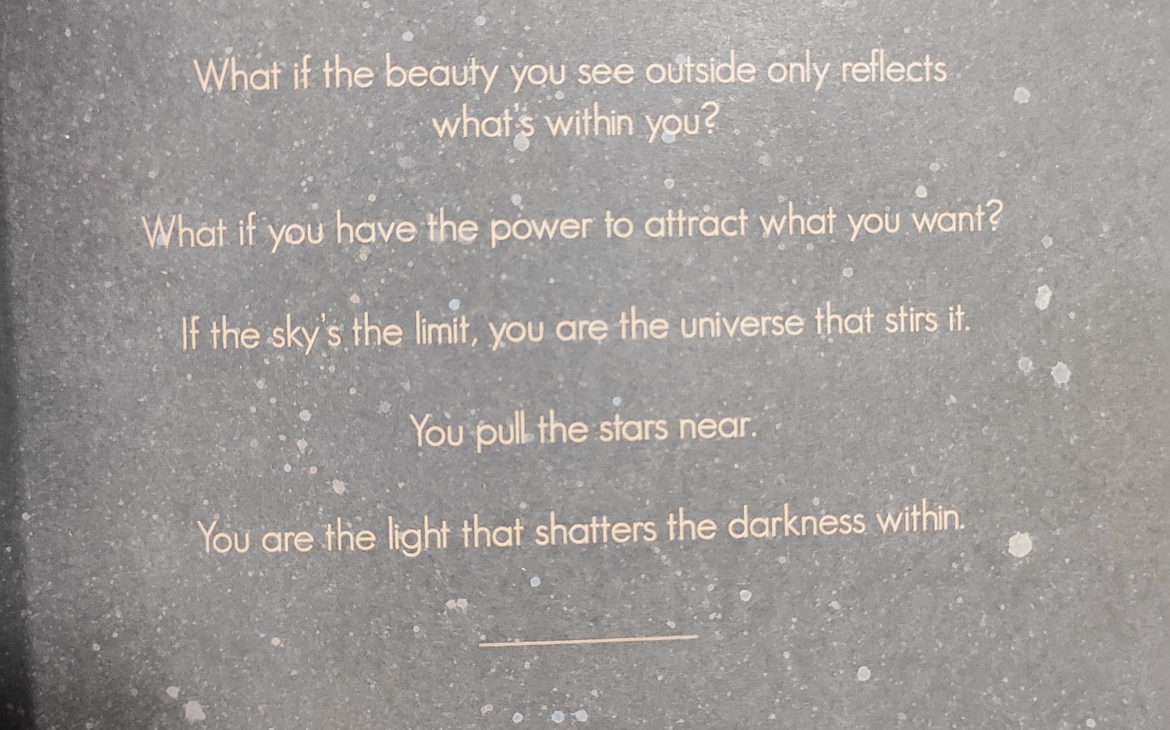 The BDJ Power Planner is just one of Viviamo's multiple offerings, but it's my favorite one to boot. It aims to help women reach their full potential and achieve their goals and aspirations for the year.
For 2020, the theme is "The Universe in Me", which I think is pretty cool. Of course, different people would interpret it differenty
Aesthetics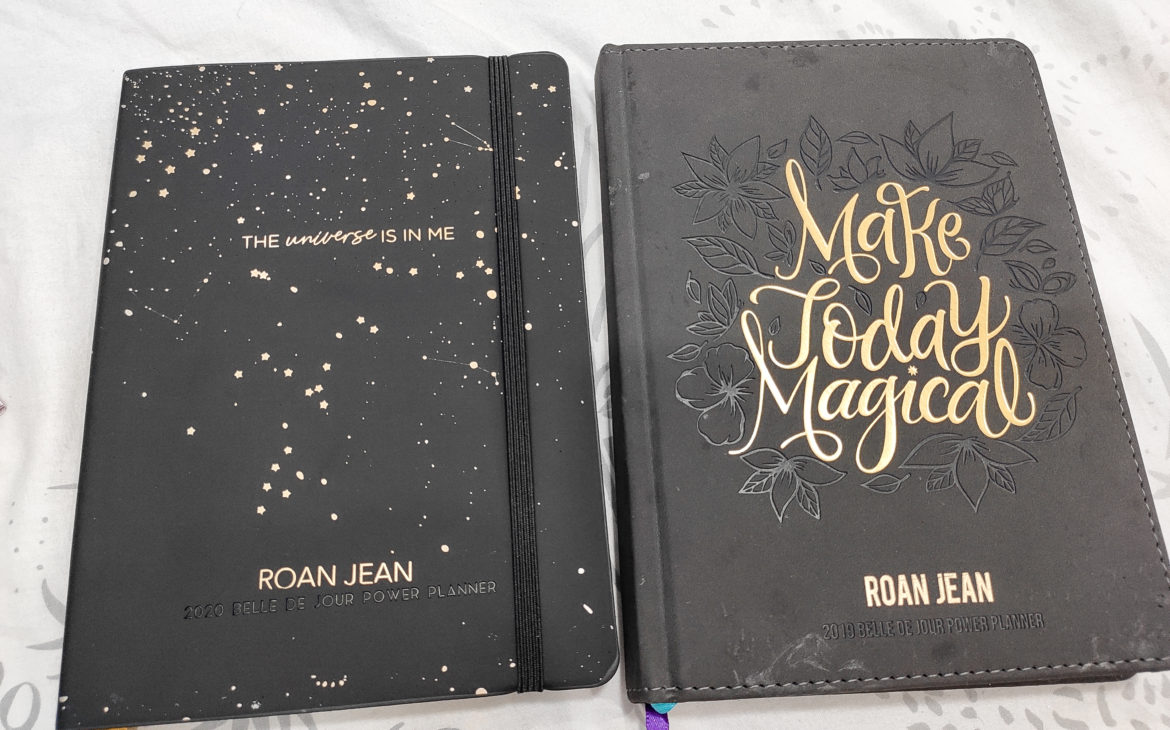 The 2020 BDJ Power Planner comes in four different designs: Classic, Leather, Discbound, and Limited Edition. The classic and limited edition ones have a matte laminated cover while the leather and discbound ones have a PU leather cover.
I honestly had a hard time choosing between the leather one and the limited edition one, since they both look pretty gorgeous. However, since I always get the leather one every year, I decided to just get the leather one again this year. No reason to break the trend!
But while I do love the smooth leather feel of this year's BDJ power planner, I still prefer the velvet leather cover of last year. Here's to hoping that the 2021 BDJ planner will have the same velvety feel!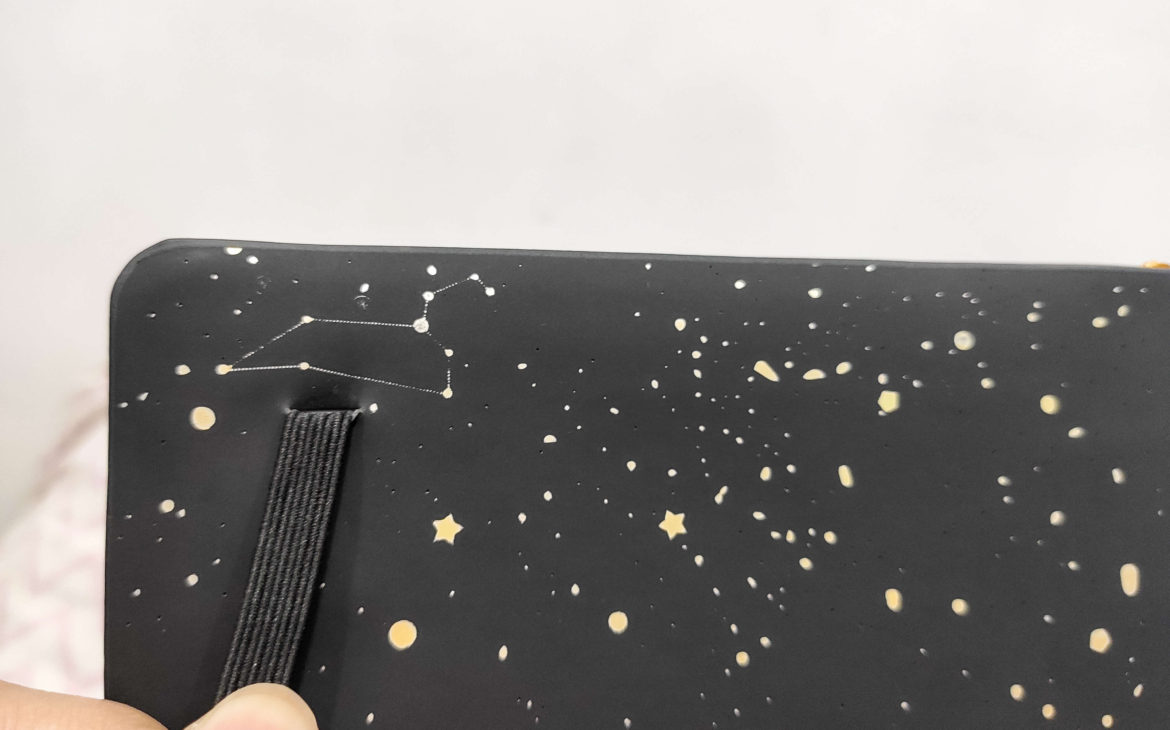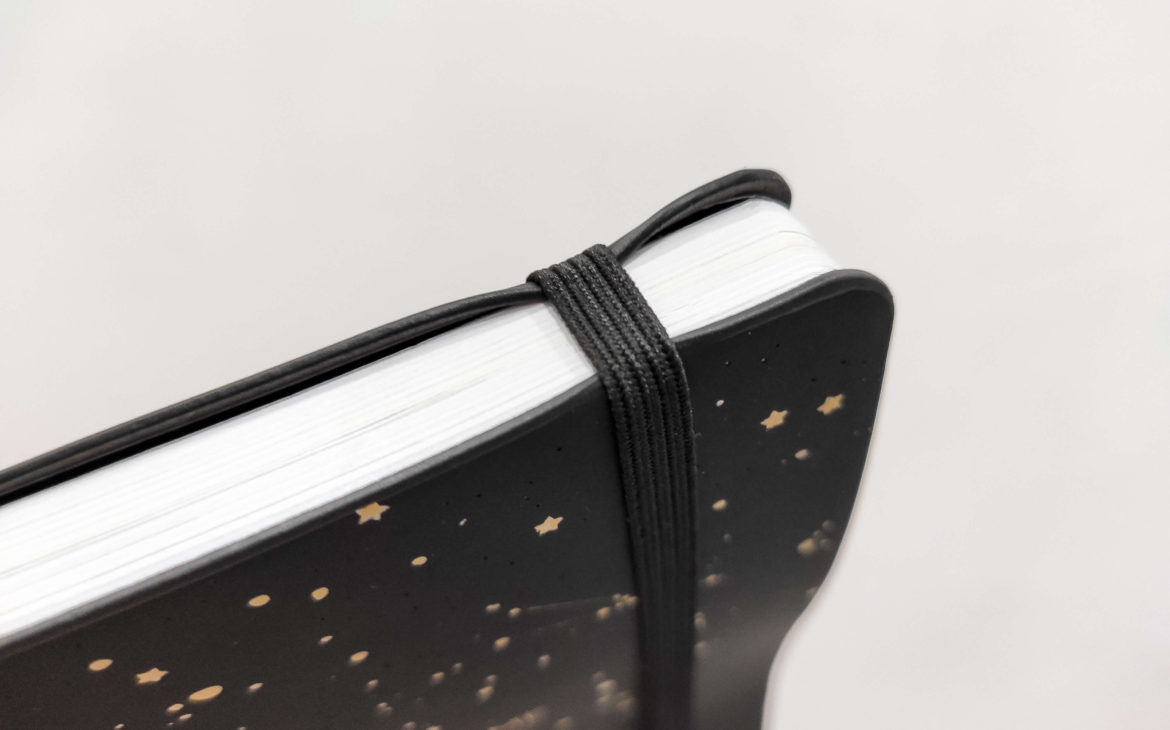 Functionality
Although Viviamo Inc also offers other planners, I found the BDJ power planner to be the most suitable for me. It has everything I could possibly need from my personal planner, from motivational quotes to to-do lists to weekly spreads.
The biggest problem for me is how light the print is for the entire planner. Sure, I love the monochrome look of 2020's spread. Last year's three-color spread was a bit too colorful for me, to be honest. However, I don't like how light it is. In fact, it's almost too washed out to be functional. You can barely even see the text.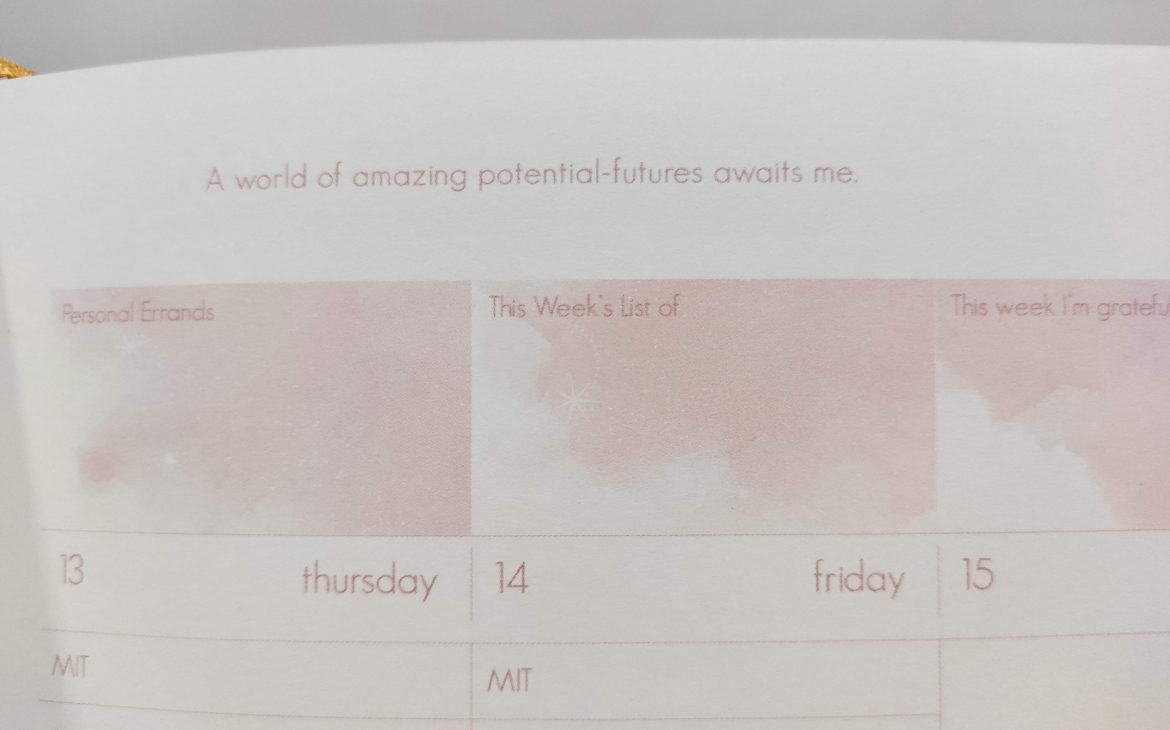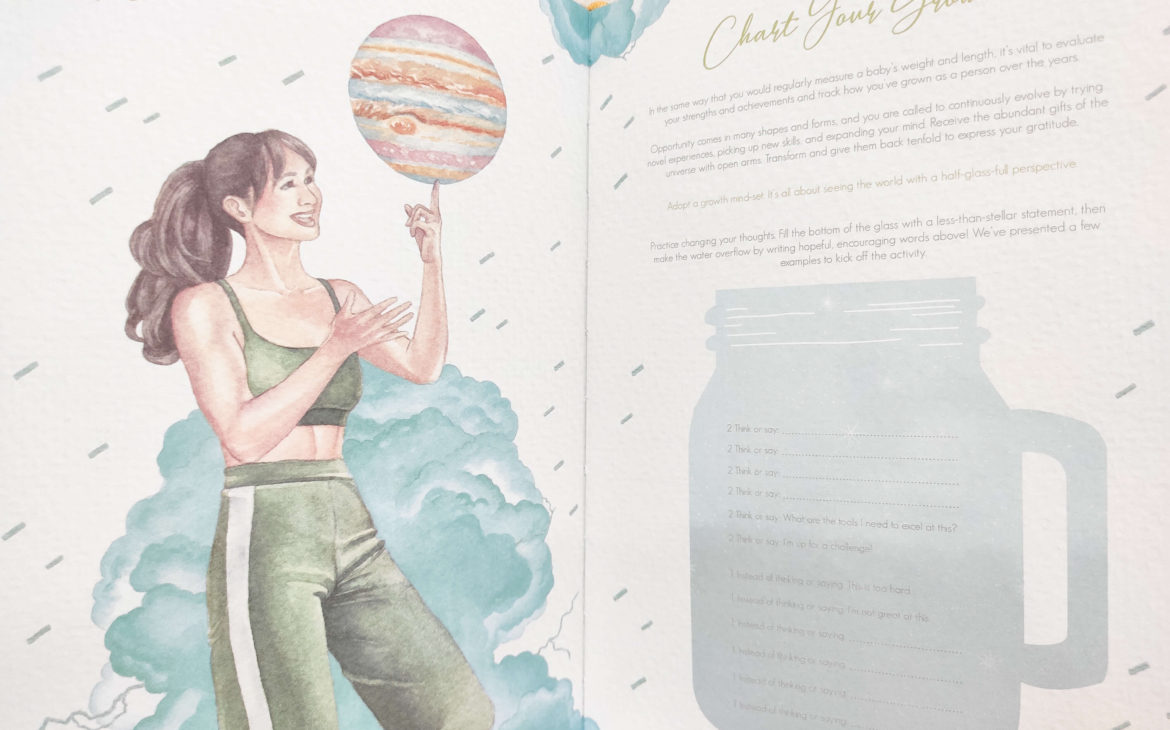 Nevertheless, I'm happy they still kept the original format of the weekly spreads. I really enjoy filling out the #ThisWeekIWill, #BDJMakeItHappen, Personal Errands, 'This Week's List of', and 'This week I'm grateful for' sections. Especially the latter since it helps me look back on my week and think about all the things that made me grateful. I think it's an important habit to foster and I'm very glad that BDJ is promoting that.
Extras
Apart from all the essentials that come with most planners, the 2020 BDJ Power Planner also has a lot of other extras to offer to those who are interested.
First off is the Dream Board, where you can put all your motivational slogans, inspirational photos, anything that will make you want to work on your dreams and goals for the year.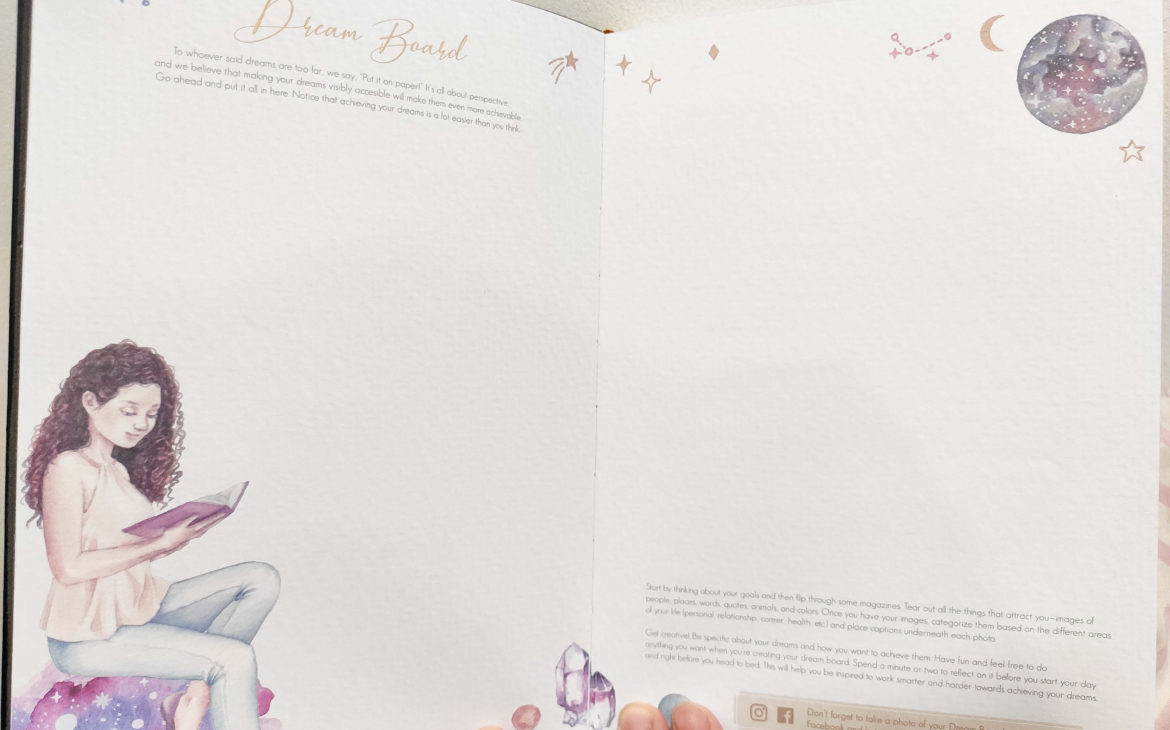 Ikigai refers to your life's purpose. Lucy Darman from SavvyTokyo defines it as "what gets you up every morning and keeps you going." It's a Japanese concept similar to the French's raison d'etre, which literally translates to 'reason to be' – your reason for being. Knowing your Ikigai can help you tremendously living a fulfilled, satisfied life, all while giving back to the world around you in your own special way.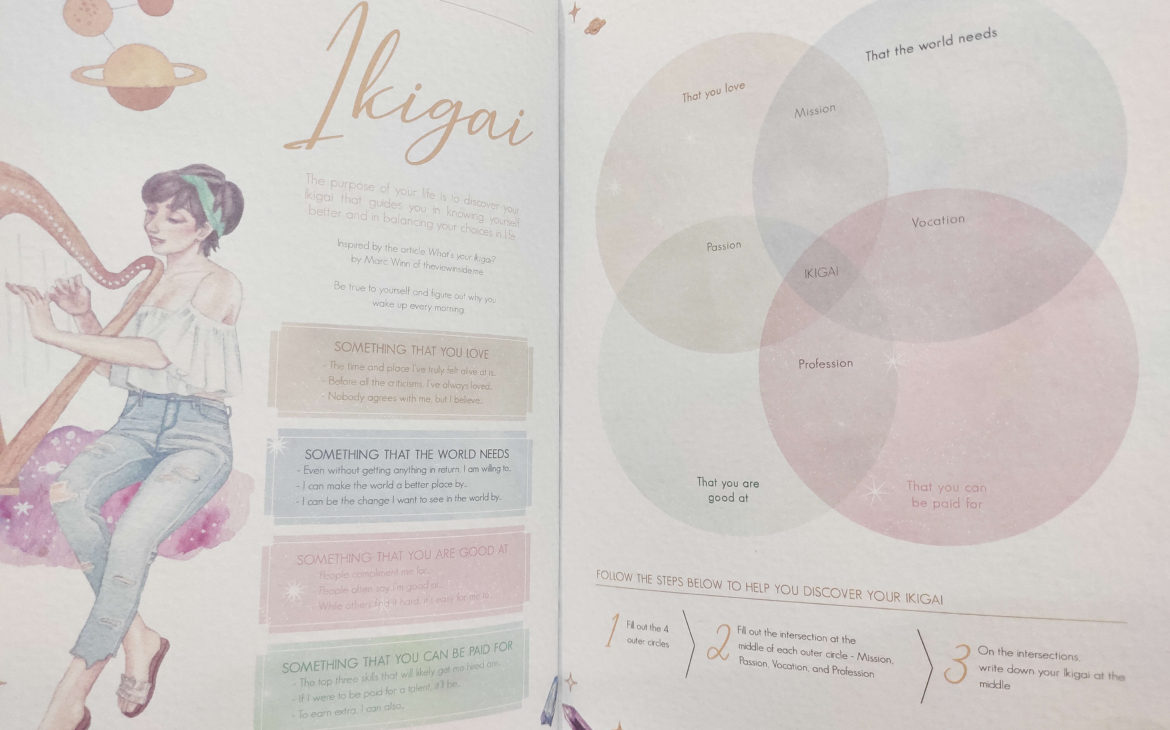 You also have a 2020 Checklist to which includes some cool new activities to get Bellas to venture out of their comfort zone. I especially love the Finance category since I think that's something many of us should be more conscious about.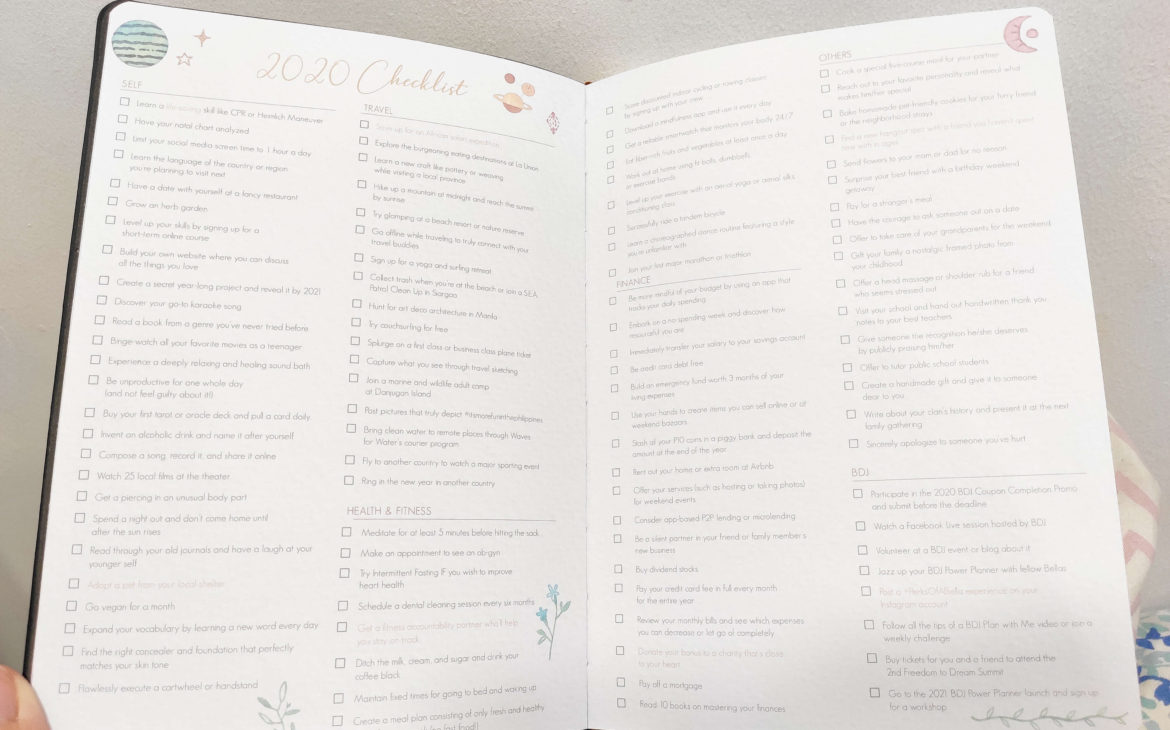 You also have a full page dedicated to your daily schedule, and another full page dedicated to the things you're grateful for. I don't think I can use the schedule page since I don't exactly have a set schedule for every day, but I'm definitely going to make full use of the gratitude grid, as I like to call it. Not to mention, since there are 12 boxes in this grid, I'm thinking of making it a monthly gratitude box, basically listing down all the things that made me grateful for the month.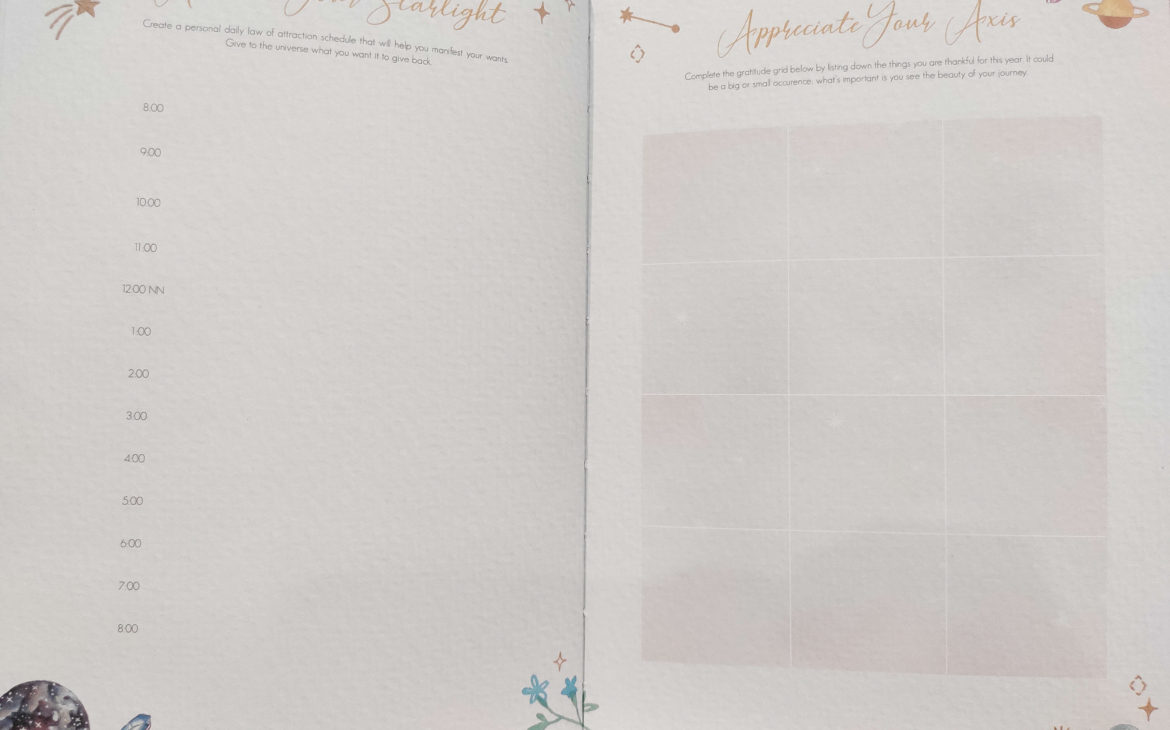 There's also another page that serves as your free space, where you can write anything you want. This is followed by your Dear 2020 letter, inspiring you to welcome the new year with open arms and a ready heart.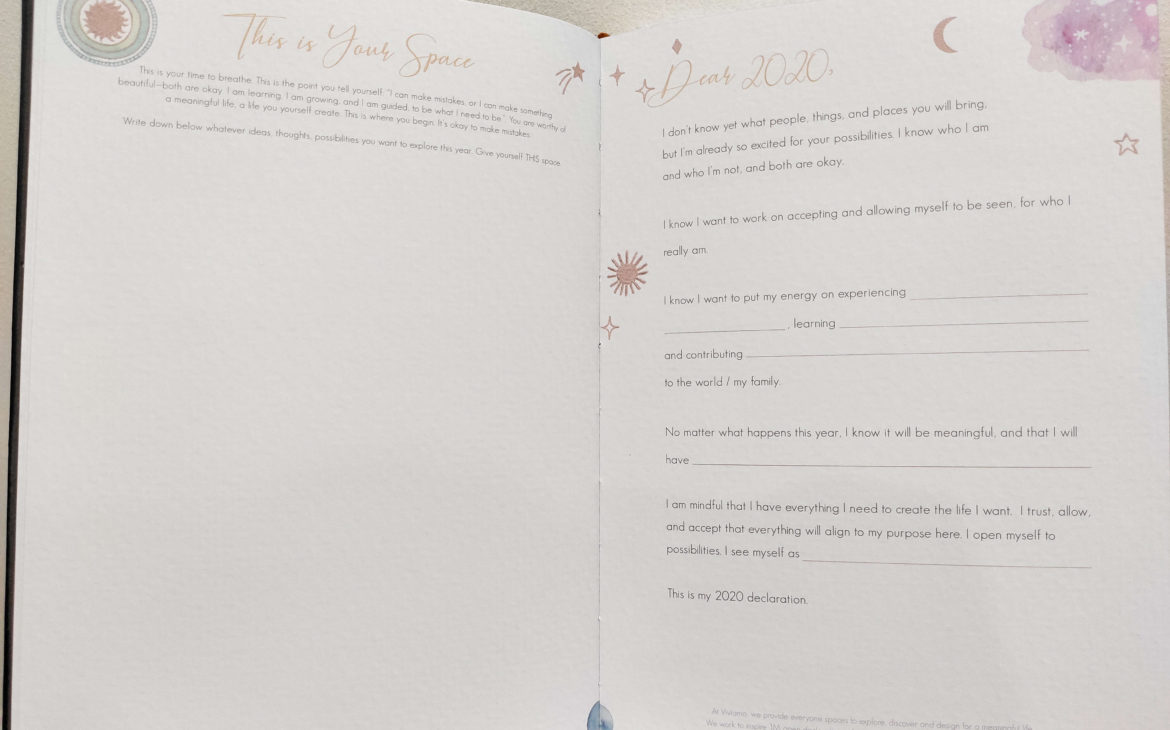 Do you use menstrual trackers? I've been using a mobile app for about two years now, but before that, I always used BDJ's included menstrual tracker in order to track which days I'm getting a visit from my monthly visitor. If you haven't tried tracking yours yet, I suggest you start doing it as soon as possible. It makes life so much easier for many reasons.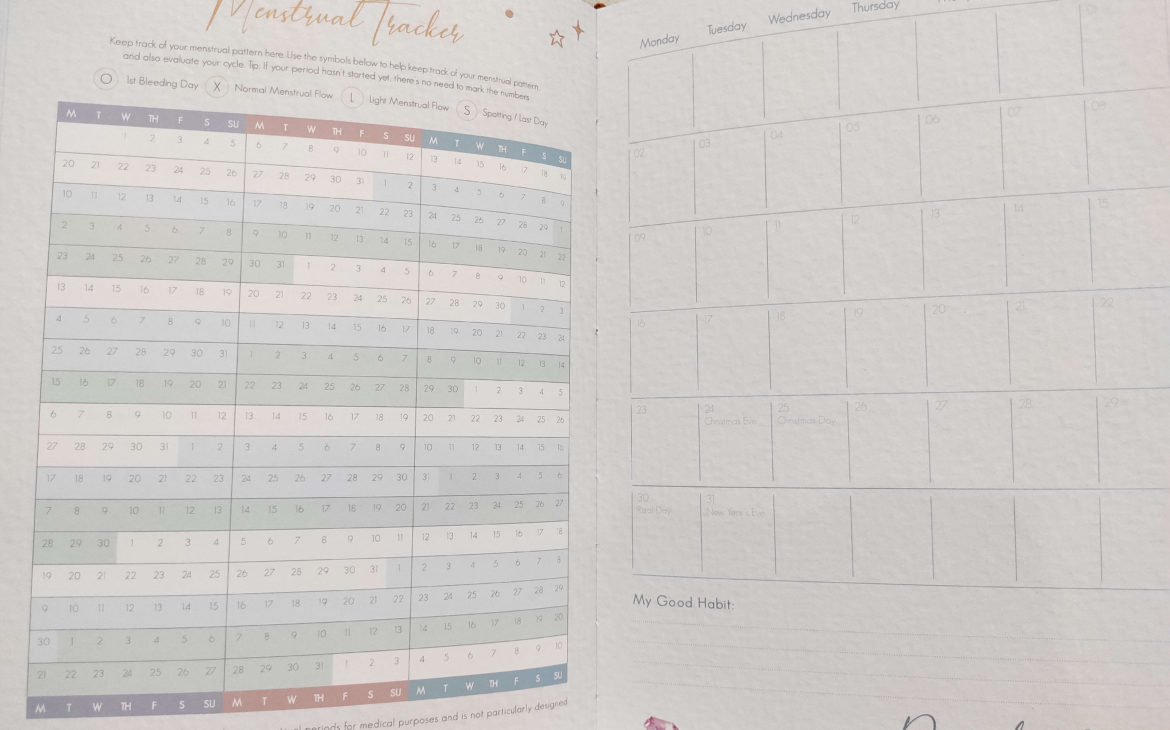 We all know that bills are an (unfortunate) reality of life, so it's pretty nice that the BDJ planner comes with Bill Trackers. With this, you'll know how much you'll need exactly in order to pay all your bills for the month.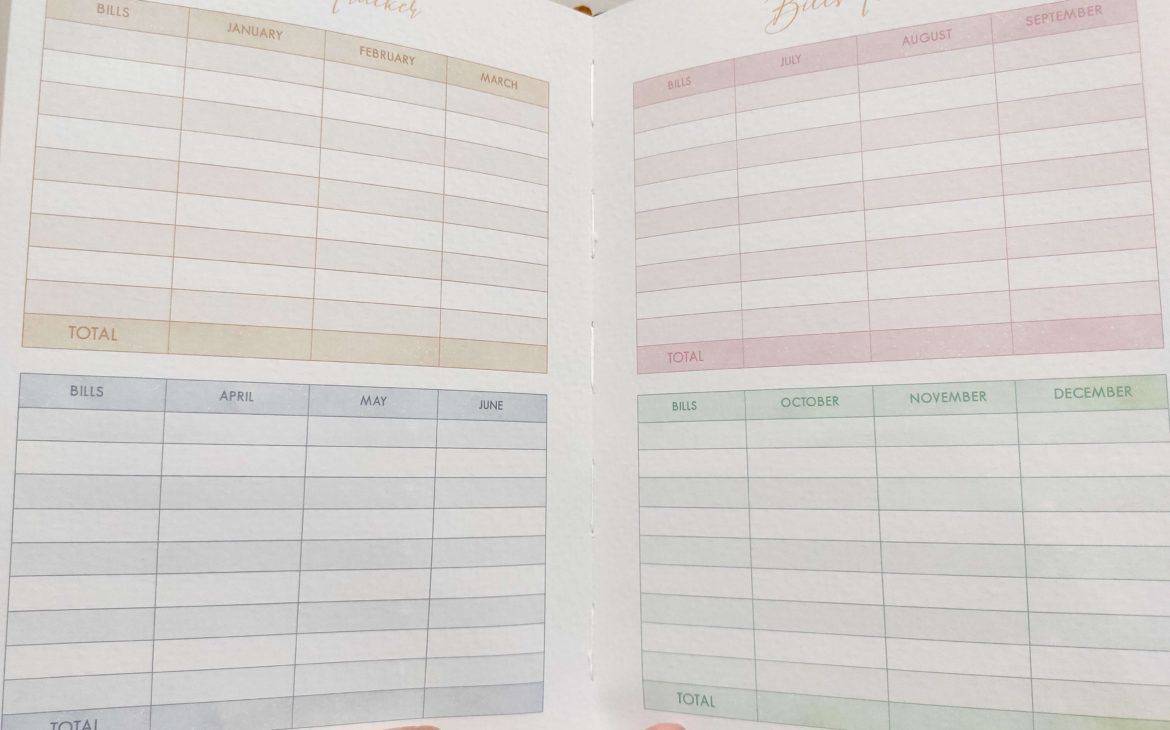 In addition to that, BDJ also has a Cash Flow Tracker to help you stay on top of your finances. You can set your target savings amount here and reward yourself with a small treat once you reach that goal.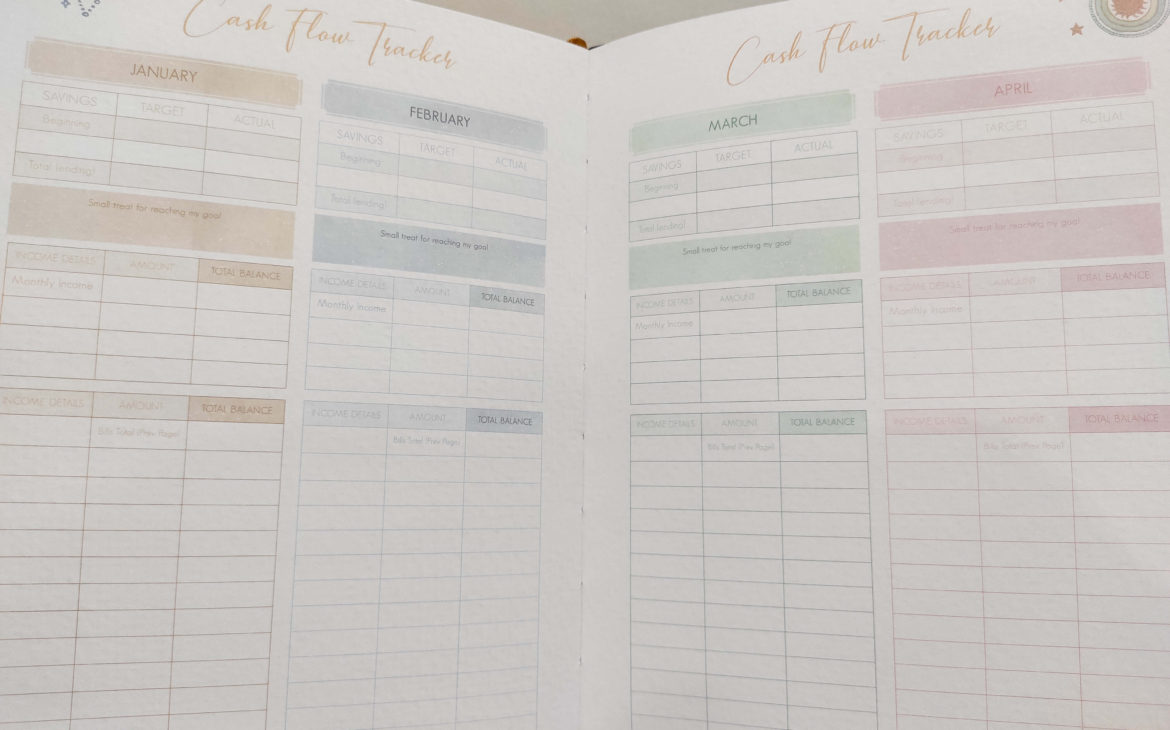 Thoughts
Despite all the things I didn't like about this year's release, I have to say that this planner is still one of the best out there on the market right now.
In terms of choices, of course, there's your storebought planner from bookstores. There's also the annual planner from your favorite coffee shops. I personally always get SBC's dream journal as my main journal for the year since it's mostly blank. Even Viviamo! has other planners in its roster, like the Focus Journal, the EIP (Everything is Possible), and the Navi for travelers. (I know, I know. Someone who blogs about travel didn't get a travel journal? THE SHAME!)
But if you want something more all-around, then the 2020 Belle de Jour Power Planner is an awesome planner for women of all ages. It's got everything you need to power through 2020 – the perfect companion to a great year ahead.